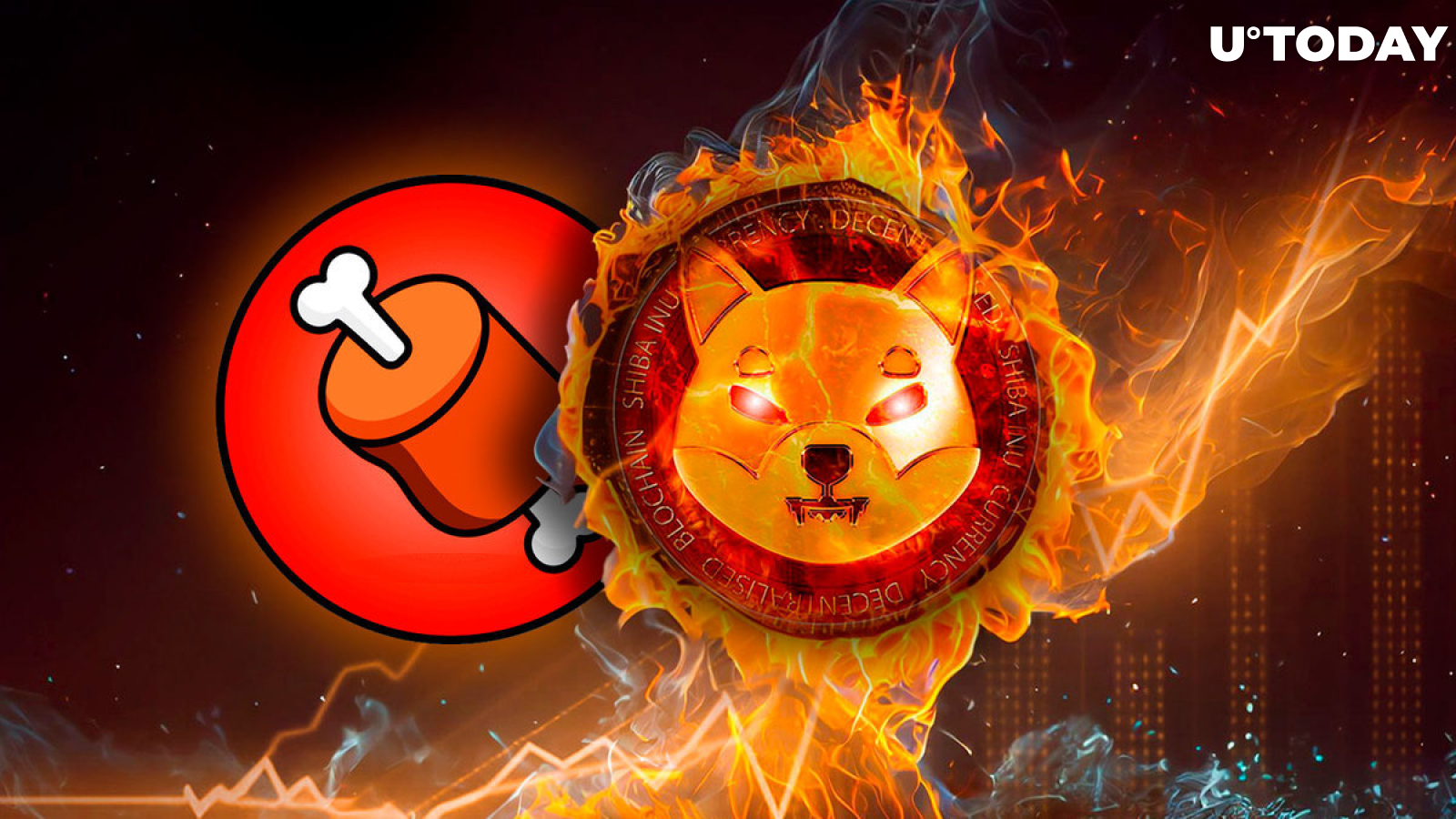 Cover image via www.freepik.com
According to figures shared by Shibburn crypto tracker, over the span of the past 24 hours, the joint efforts of the SHIB community have made it possible to destroy more than 130 million Shiba Inu dog-themed coins. Thus, the burn rate made a U-turn from the red zone and jumped into the green one.
SHIB burn rate shows increase, 100 million burned in single shift
Over the last 24 hours, the burn rate of the Shiba Inu canine cryptocurrency has shown an increase by more than 80%, Shibburn shows, with 132,048,047 SHIB tokens burned in total.
On the list of the burn transactions, one huge chunk of SHIB stands out as the biggest; that is an astonishing 100,000,000 meme coins that were transferred to a dead wallet in a single transfer.
In terms of transaction size, next comes a burn of 19,922,771 SHIB, followed by 10,000,000 SHIB shoveled to a dead-end blockchain address.
Overall, in accordance with the Shibburn data, by now 410,659,417,460,474 SHIB tokens have been removed from the circulating supply in total; that is slightly more than a half of the initial SHIB supply created by Ryoshi, the mysterious SHIB founder. Most of these SHIB were burned by Ethereum cofounder Vitalik Buterin in May 2021 after Ryoshi sent him half of the quadrillion SHIB supply as a present. Buterin preferred to move them out of circulation.
Here's how Shibarium-based burns can be tracked
Earlier this week, Shibburn also shared that it is also working on a new service that will allow the SHIB community to begin tracking Shiba Inu burns based on Shibarium. The tracker shows how much BONE has been set aside by the developer team from gas fees on Shibarium and, therefore, how much of it will be converted into Shiba Inu and then burned.
So far, the page shows how much BONE there is still left to be collected before the very first SHIB burn can be made.
So far, according to this page, 0.000011771827 BONE worth $0.000009511789 has been collected from transaction fees on the Layer-2 blockchain.
Also, so far, according to the recent update from the Shibariumscan explorer, the total count of transactions on Shibarium has reached 2,900,000, with the daily transaction peak being at roughly 40,000 after a massive rise to the 200,880 mark on Sept. 13.