XRP seems to be moving against the logic of the crypto market: it shifts in price up to and down in the opposite direction when we don't expect that. The same thing is happening now, and traders get inspired. Will XRP break out the resistance line? Why traders keep a bullish outlook at XRP? Read XRP price predictions from TradingView users – they share interesting opinions about the short- and long-term future of Ripple.
Some patterns to think about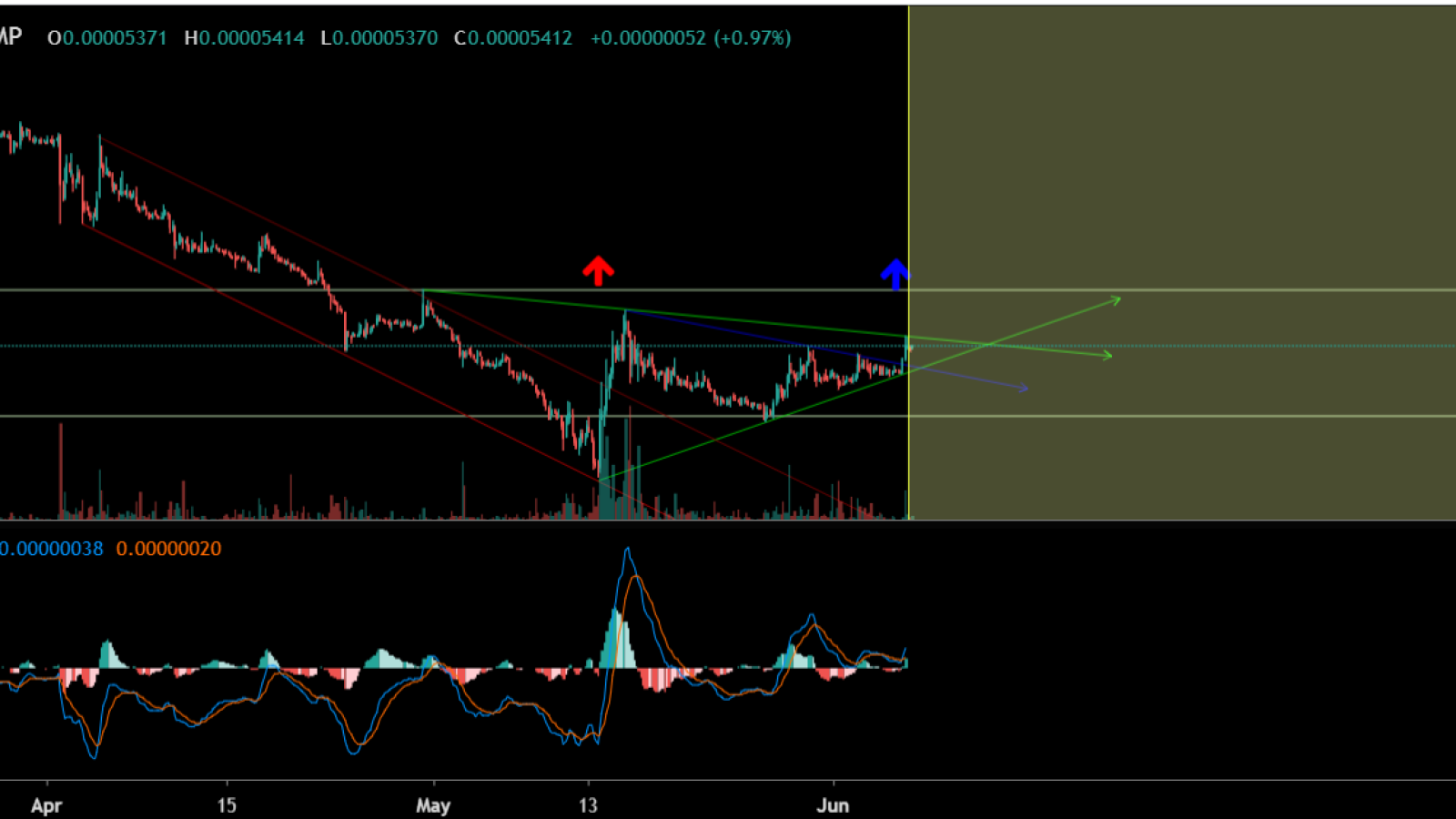 XRP/BTC is in a critical spot right now that could either confirm long term reversal or potentially endanger the year-long low. In the last two months, XRP has broken up from a descending channel (indicated by the red arrow), a pennant (indicated by the blue arrow) while forming another major pennant in the process (green line).
A break up from the green line would indicate three moves up from three major interim patterns in a row, potentially a very bullish sign and could confirm a true reversal in year-long terms.
A move down from the green support line would reject this pattern and leave us with little support on the way down t 0.00000004600 area set on May 26th, the year-long low from May 19th would be our next major support. Should we break down there we are still in a long-term bear market.
Thus, big moves are coming up from XRP. We might see this pattern fully break out before entering.
Volume is driven by rumors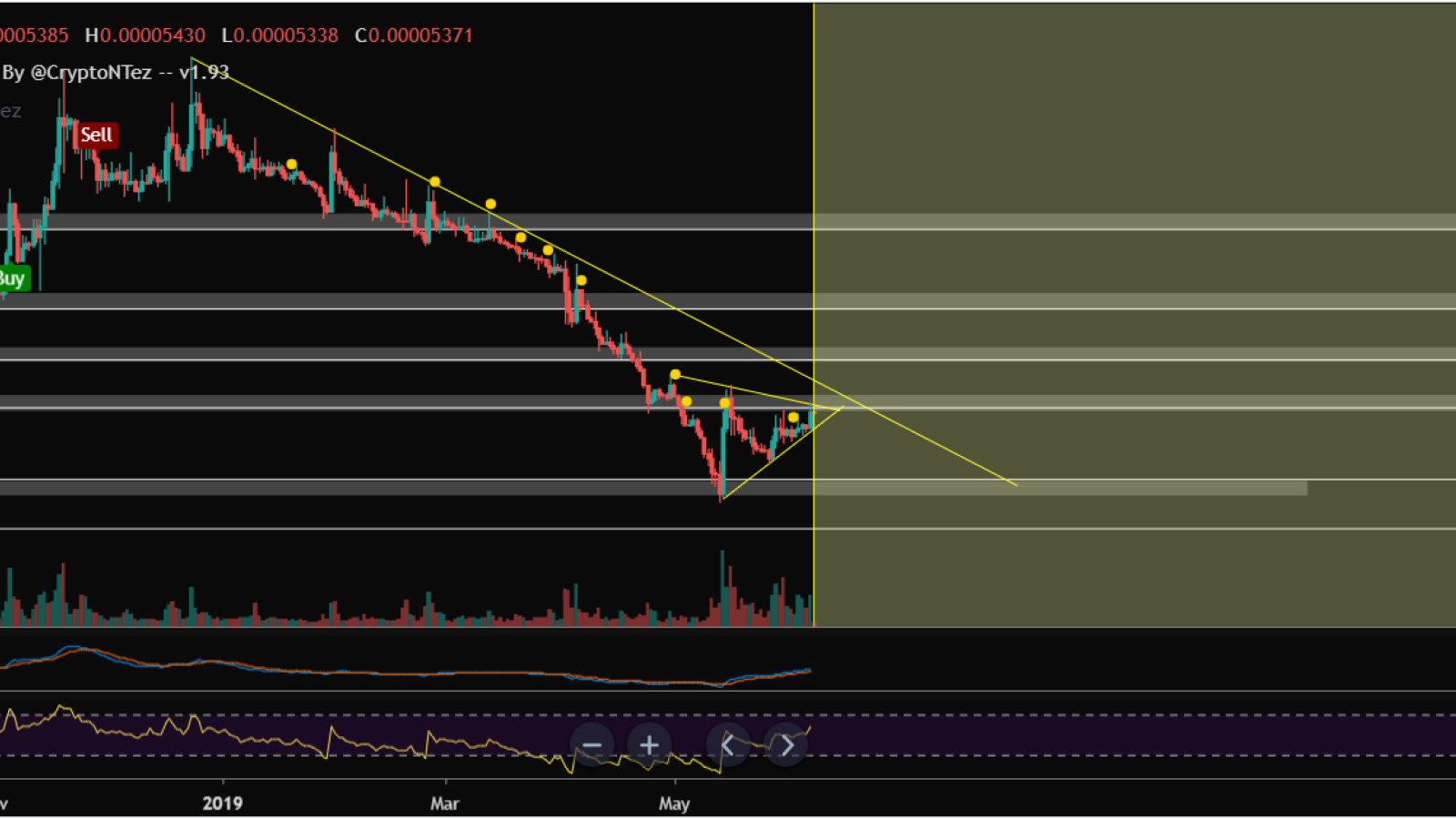 The user CryptoNTez has noticed that XRP Rumors around MoneyGram being acquired by Ripple are giving some boost in volume to XRP today. Indeed, making a buzz around a cryptocurrency can be very profitable, but will it give Ripple the long-awaited kick?
If you're still unsure whether XRP is worth your attention, consider keeping an eye into it. If we cross over 5500 sats resistance, it may trigger a bigger move. Volume has been increasing over the last days, and if things keep going like this, Ripple can bring some bang for your buck.
Trend reversal is near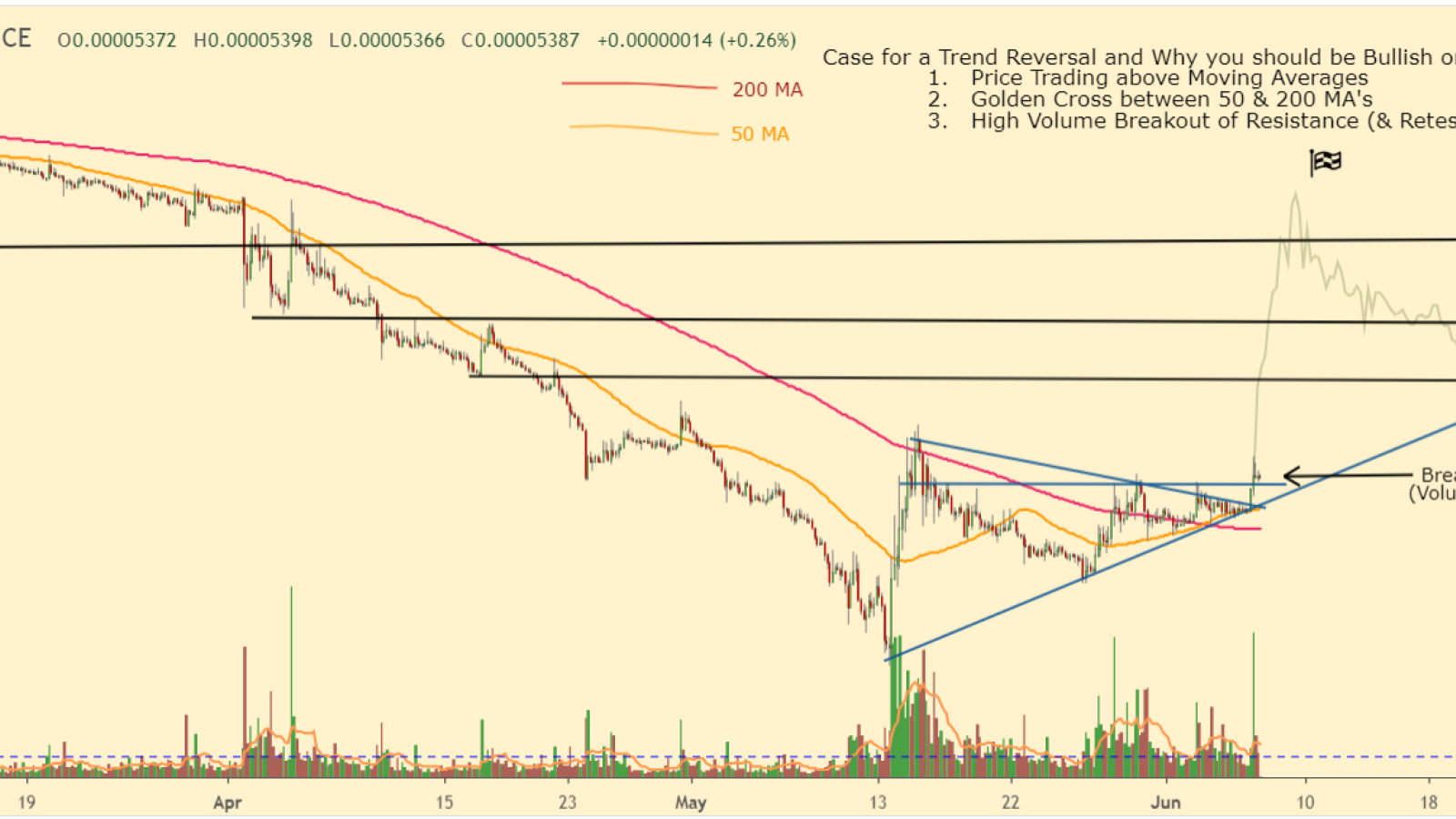 Local Top on BTC giving space for alts to make some bullish moves. XRP is above moving averages which have proven to be resistance for more than 3 months. This is a significant sign. So, why user ChristiaanvanderMerwe is bullish about XRP/BTC pair? There's a trend reversal coming, it's possible thanks to:
Price trading above moving averages;

Golden Cross forming between 50 and 200 MA;

High volume potential for a resistance breakout.
Bollinger bands will make XRP explode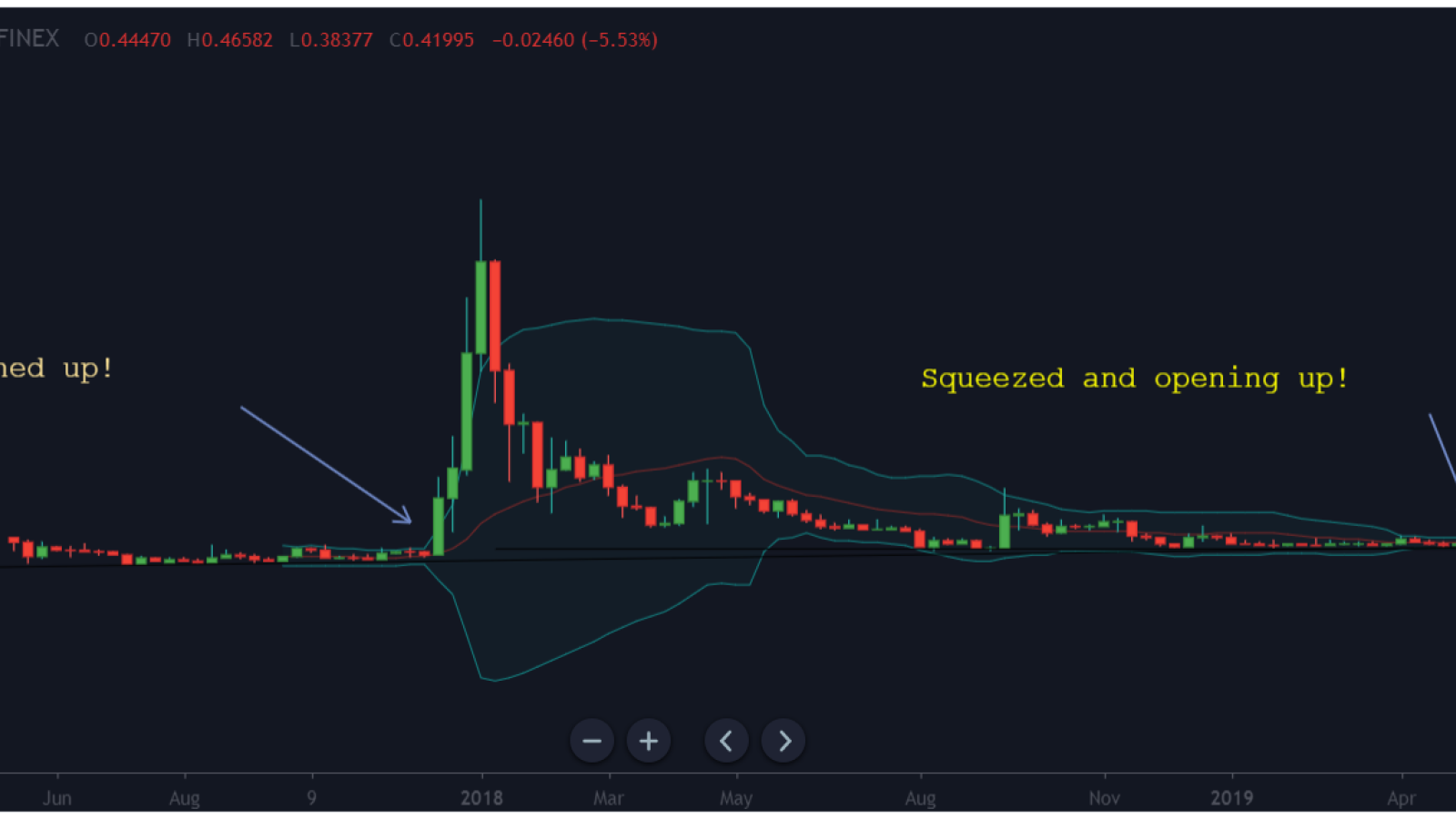 Here's one more positive outlook. This time, on XRP/USD pair. After taking a quick look at this, it seems after the Bollinger Bands started to loosen up after consolidating, we had extreme upward price movement. The same thing could be happening now. Ripple can make a serious outbreak and increase in cost by 50-80%.
Final thoughts
While Bitcoin has suppressed its movement, alts are attacking the market full-force, and Ripple is expected to make the most violent breakout. XRP has already broken to the upside out of the descending triangle, and a monthly hold above the EMAs would be very bullish. Keep tabs on XRP – it has all the chances to explode.
XRP price charts by TradingView