Like its counterparts, Litecoin seems to be stuck in its price range of $30-35. Crypto pundits haven't lost hope in LTC – all in all, this is Bitcoin's younger brother, promising crypto with unique advantages. Do you want to bet on Litecoin, too? But how much it will cost in the nearest future and upcoming months? Is there a chance to open the never-ending circle of LTC price fluctuations?
The most reputable TradingView users have their own opinion.
Rodulfox: Positive changes are coming
The used nicknamed Rodulfox bases his analysis on RSI and MACD indexes. Since January 2019, the Litecoin price was resting with minor fluctuations, but there are two signals (2) and (3) showing that we should stay optimistic. MACD index signifies positive changes, but if the Litecoin volume isn't enough to trigger its growth, we are likely to witness its crash. Market cap should be way higher than $1.9 bln.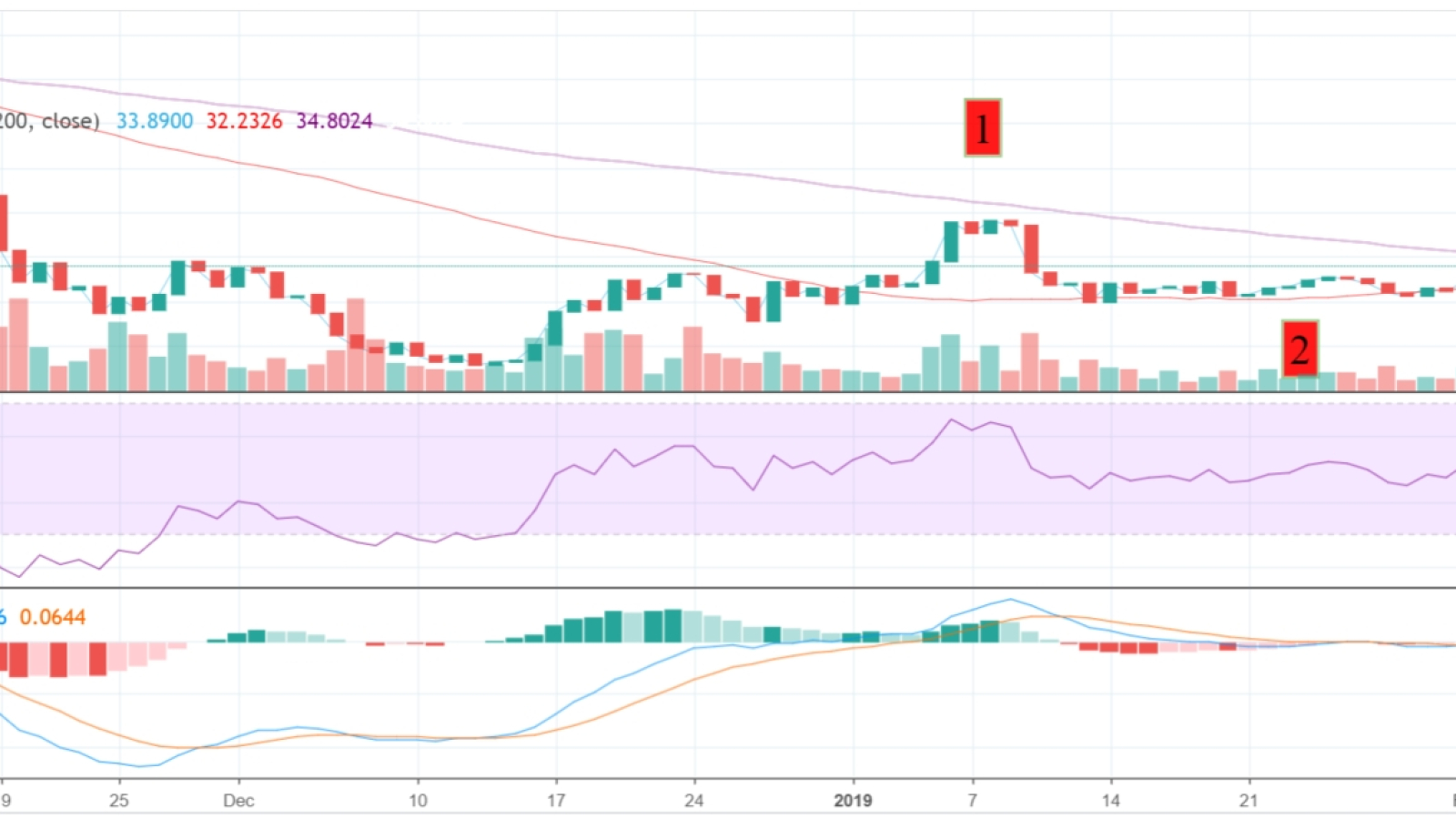 MagicPoopCannon: LTC double bottom will serve as support
According to this user, recent Litecoin trends were positive: it got very close to the top of the downtrend channel, and now it starts breaking to the downside. However, if Litecoin follows the same pattern as BTC does, it will possibly decline by 30% from the current level and maybe even hold the double bottom. Most likely, we will still see the selloff now because the price sees the reject from the top of the downtrend channel. Is it bad news? MagicPoopCannon says:
"I think it is likely that the double bottom area of LTC could hold as support, and that could effectively be the bottom in the bear market, assuming the aforementioned deviations don't occur. Obviously, if the double bottom is lost, then the bottom of the downtrend channel or the [$]6-7 area would be the target."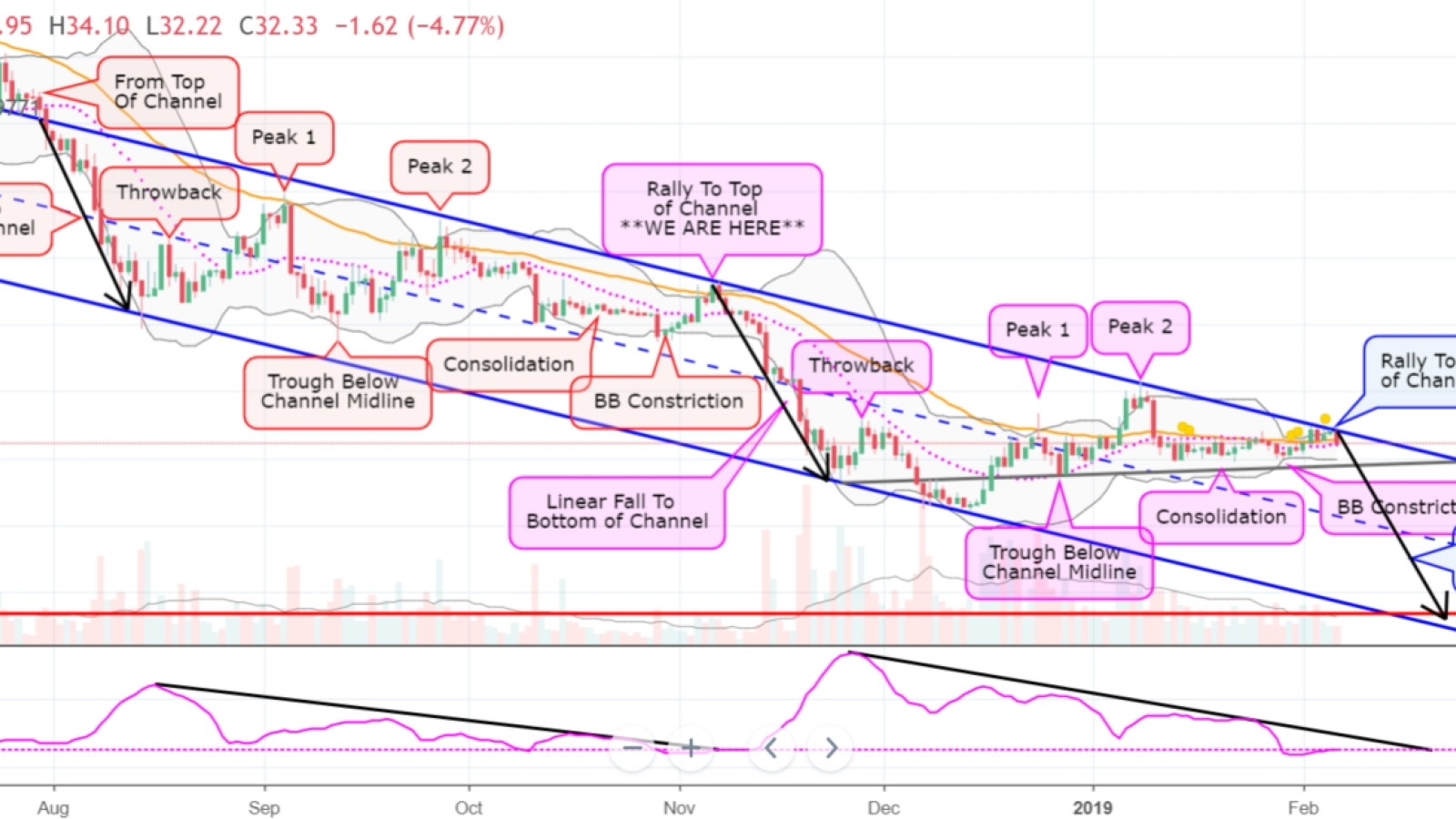 filbfilb: LTC double bottom is $20
With the prolonged crypto winter, investors have understood that things can be even worse, and probably crypto currencies haven't reached the bottom yet. Wonder what will be Litecoin's lowest low? According to filbfilb, Litecoin's double bottom is somewhere at the level of $20, while the Bitcoin price should fall to $3K.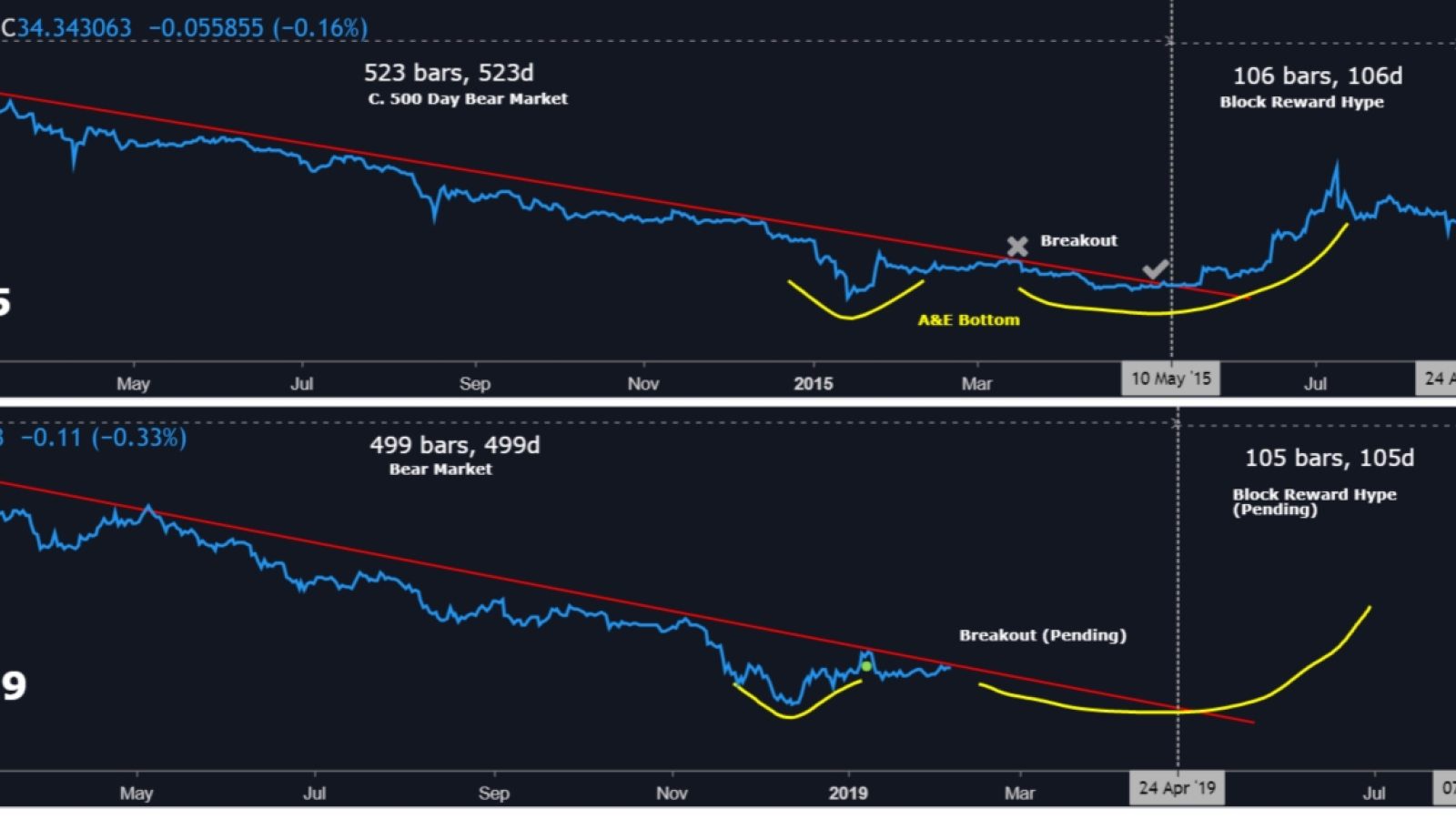 The user is sure that Litecoin's development pattern in 2014-2015 gives us a clue about what should happen next. Four years ago, Litecoin's breakout was rejected, but the price started soaring a couple of months after (it was in March-May 2015). This time, the breakout is pending – things haven't changed in January. Probably, changes in the LTC mining reward can kick things up. Interestingly, Litecoin shows Bitcoin what to do – last time, Litecoin's breakout triggered Bitcoin growth 20 days later. This scenario is likely to repeat again.
card
So, what should we hope for?
When it comes to cryptocurrency, nothing is stable and predictable, so we should be prepared for Litecoin to potentially reach the bottom and fall under $30 in a short term. However, it might mean the breakout. User RonVau analyzed the tendencies and confirmed that RSI and MACD show good signs. If Litecoin doesn't fall too low, we might see LTC price hit $36 soon.
Disclaimer: The opinion expressed here is not investment advice – it is provided for informational purposes only. It does not necessarily reflect the opinion of U.Today. Every investment and all trading involves risk, so you should always perform your own research prior to making decisions. We do not recommend investing money you cannot afford to lose.