In the sphere of cryptocurrency, no investment seems to be a win-win scenario: price predictions prove to be useless, and it's impossible to predict how much an asset will cost tomorrow, in a week, or in a year. You should expect volatility – all in all, things work this way.
The wisest thing you can do is to diversify your portfolio because Bitcoin has a fever, and there are many worthy cryptocurrencies around. But which alternatives are preferable? You should consider having Ethereum and Litecoin among your favorites – they are both worthy crypto assets. Which one is a better investment solution? Let's compare them and decide.
Please note that the article is only made for you to make an informed decision – this is not a call to action, and it shouldn't be viewed as ultimate investment advice.
Ethereum vs Litecoin comparison
Before we start comparing the two cryptocurrencies from an investment standpoint, let's take a peek at their technological foundations.
What do they have in common?

Both Ethereum and Litecoin are listed on Coinbase. This platform allows purchasing and selling currency at its real-time price. GDAX, a platform for advanced traders, also offers LTC and ETH.

Litecoin and Ethereum process transactions quicker than Bitcoin, although different approaches are used. Optimal processing speed makes these currencies stay on top.

Ethereum

Litecoin

Purpose of creation

Ethereum is mostly used by developers who deploy the blockchain and its smart contracts for the creation of dApps. Aside from having long-term applications, Ethereum also helps to store data, transfer value, and organize communication.

Litecoin is designed to serve as Bitcoin's faster and cheaper version. This open-source hard fork that helps to perform transactions.

Supply limits

There is no ETH limit – it can be mined over an indefinite period of time. However, such an approach can have a negative impact on Ethereum's value.

Only 84 mln tokens are to be emitted. It means there will be no new LTC in the future which might trigger LTC price growth.

Transaction processing time

15 seconds

2 min. 19 seconds

Transaction fee

~$0.85

~$0.04
While Litecoin is quick and cheap, Ethereum is a smarter cryptocurrency – it's more than just a token. The Ethereum blockchain facilitates Ether transactions using so-called "smart contracts." It means that the blockchain itself confirms transactions and contracts instead of third parties. The contracts can automate payments. For example, when goods and services are transferred, payments are sent instantly. The idea of smart contracts can eliminate all kinds of middlemen in both cyber environments (for instance, in crowdfunding websites) and real life (for example, in the sphere of real estate trading).
Litecoin doesn't have such technological advances – it seems to be less functional. Ethereum simply continues evolving the idea of cryptocurrency decentralization that started with Bitcoin.

card
But why is Litecoin still a good option?
Litecoin has a lot of unbeatable advantages, including the following:
Litecoin is an open-source project that's driven by such technologies as the Lightning Network and SegWit. It has a lot of space for further development.

It has a very low transaction fee.

It was created by a former Google developer, which adds reliability and trustworthiness. Charlie Lee, one of its founders, has shown great leadership qualities over time and is tight-lipped about its creation.

It is much less volatile during market corrections and crashes.

You can easily exchange it for BTC.

Chinese crypto enthusiasts are fond of Litecoin – they represent a large community of potential users.

Litecoin is supported by all hardware wallets.
There's one more thing that makes Litecoin a great choice – LTC's application on the darknet. Although Bitcoin was the only means of payment in this sphere, recently other cryptocurrencies have also gained traction.
Competition on the darknet is very stiff, and within a short time, Litecoin has turned into the preferred cryptocurrency among dark web users. Litecoin accounts for 30% of transactions in the dark web, beating Monero and Dash. It's fast and trouble-free, even though it does not guarantee total privacy and anonymity (which are the primary concern of dark web users).
Although purchases and activities associated with the darknet aren't legal or ethical (mostly), the fact that people prefer Litecoin simply means it's efficient. People get tired of high Bitcoin fees and switch their attention to Litecoin instead.
Ethereum and Litecoin price predictions
Currently, Ethereum trades at $118, while 1 LTC is worth $31.5. Will they grow in price this year? Let's compare forecasts for both cryptocurrencies.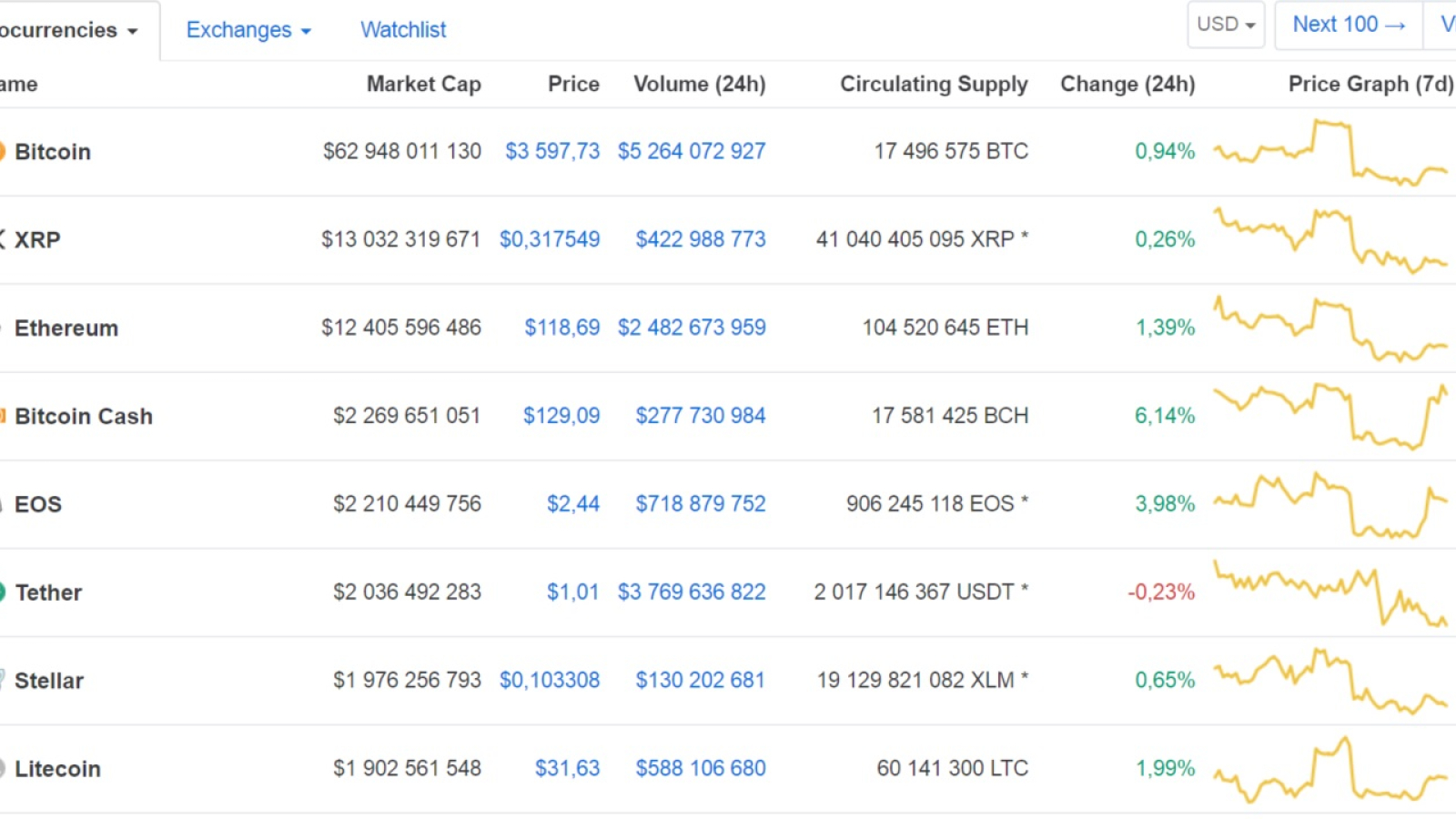 Ethereum
Although Ethereum faced hard times as other cryptocurrencies did in 2018, it is here to stay. The Ethereum blockchain is too genius to disappear and be underrated. How high will Ethereum's price go in 2019 and later on?
Many crypto experts agree that when Ethereum becomes more mainstream and widespread, it can hit the previous records and reach $1,000 again. What does its price depends on?
First, it depends on how many platforms will adopt and use it. Ethereum is already being used by many Fortune 500 companies and continues gaining traction.

New technical releases. Constantinople, Casper, and other upcoming renewals will further boost the demand for smart contracts and promote Ethereum.

The market bull run is to come. The bearish tendency seems to have subsided, and the cryptomarket will be more stable in 2019.
What do experts think? According to Brian Schuster, founder of Ark Capital LLC, Ethereum has enough potential to reach the threshold of $100,000, if it replaces gold as a store of value:
"What if you believe that Ethereum is less like one individual business and more like a store of value, like gold? This gives us a potential market capitalization of roughly $10 trillion, leading us to believe that the price of Ethereum might rise as high as $100,000 per coin. We might even go one step further and say that Ethereum is not like one asset, but an asset to replace all currency that exists."
Jeff Reed, a cryptocurrency writer, states that Ethereum will overrun Bitcoin:
"Like Bitcoin, there is little stopping Ethereum from being an alternative currency to fiat and commodity currencies. It's rather the computing language that allows the smart contracts to exist that makes Ethereum more valuable than BTC (in my opinion)."
Olaf Carlson-Wee (CEO of Polychain Capital) agrees with him and says that Ethereum's market cap can become larger than Bitcoin's, which means one ETH can cost $3,000 and more down the road!
The market is ever-changing, but if the demand stays on the same level, it is not hard to hit those imagined numbers in the long-run. Ethereum should sooner or later beat its previous $1,400 record.

card
Litecoin
The vast majority of crypto experts agree that Litecoin is to reach the level of $200-300 this year. What will drive Litecoin's growth is its technological superiority over Bitcoin, as well as affordable transaction fees.
Here are expert opinions:
John McAfee is sure that Litecoin hasn't fulfilled its total potential yet. He said that Litecoin can rise even higher than Bitcoin.

George Tung, a cryptocurrency analyst, predicts that Litecoin will cost about $1,500 in 2019, and many crypto experts share the same opinion.

According to the atomicwallet.io website, Litecoin is expected to trade at the level of $200-400 this year – this forecast is based on technical analysis.

Coindesk says that Litecoin can stay at the mark of $240 for some time, but as soon as it reaches $300, nothing will hinder its growth.
The further – the better. What about Litecoin's forecast for 2020? Longforecast.com shows that Litecoin will trade at the level of $780-1374 in a year. Oracletimes.com is another website that predicts Litecoin will reach the threshold of $1,000 by 2020. According to steemit.com, Litecoin will trade at $3,500 by 2020 due to the overall growth of the crypto market and advanced technologies. Good times are to come for Litecoin!
Walletinvestor.com is the only website with a severely pessimistic technical analysis: according to the published numbers, Litecoin will fall to $0.00001 and lose its value completely. It's unknown what this analysis is based on. Luckily, no one else supports this view.
In 2019, the effect of the bearish market tendency and investors' fears will subside, so Litecoin should rise above $100, gradually and steadily – this is the minimal threshold it should overcome. Therefore, it must be the right choice for short-term investments: you can reap returns on investment within a few months easily.
What to buy as a store of value?
Due to the bearish tendencies on the crypto market, many cryptocurrencies have seriously gone down in price, and one of the current biggest concerns is whether tokens will retain their value. The answer is: "Nobody knows for sure." However, some of the cryptocurrencies have proven to be more or less stable investments for the future.
Litecoin
Having appeared in 2011, Litecoin is one of the most stable altcoins on the market. Besides, it has a strong recall value, which is great considering there are hundreds of alternative cryptocurrencies around. A lot of exchange platforms support Litecoin, so it's easy to sell and buy. That also makes it a great long-term investment.
Another factor worth considering is that Litecoin has a maximum supply of 84 mln LTC, which means no more coins will be emitted at some point in the future. The limited number of tokens could mean that Litecoin will become more valuable down the road.
Ethereum
Ethereum was introduced to the market in 2015, though it quickly gained interest among potential crypto users. Increasing interest made Ethereum recognizable: it enjoys the growing support from exchanges. Although Ethereum is not commonly used as a payment method, the situation can change in the future. It already changed when Ethereum left Litecoin behind in 2018:
750k. @VitalikButerin (who's still not giving away ETH) is on my heels, but I'm coming after you @bitcoin! ?

— Charlie Lee [LTC⚡] (@SatoshiLite) 10 апреля 2018 г.
At the moment, Ethereum seems to be the best store of value: it has bright prospects moving ahead. Despite its young age, its smart contracts and blockchain are being widely used for the creation of dApps. Its growing recognition makes ETH easier to purchase, access and spend. Ethereum is likely to disappear from the market only if all cryptocurrencies sink into oblivion.
LTC vs ETH as a transaction medium
Cryptocurrencies were designed to serve as decentralized digital money, i.e. to buy goods and services. The Bitcoin example has shown us that proper scaling can be hard to achieve, especially if you don't want to pay large fees. So, how do Litecoin and Ethereum perform from this standpoint?

card
Litecoin
Since Litecoin is Bitcoin's younger brother that was created to serve as a more advanced online transactional medium, it is pretty good for regular transactions. It has a confirmation time that 4 times faster, with the average block time of 2 minutes 19 seconds. The transaction fee is about $0.04, which is nothing compared to Bitcoin's charges. Considering the growing number of online users exploiting crypto, Litecoin is great for online transactions.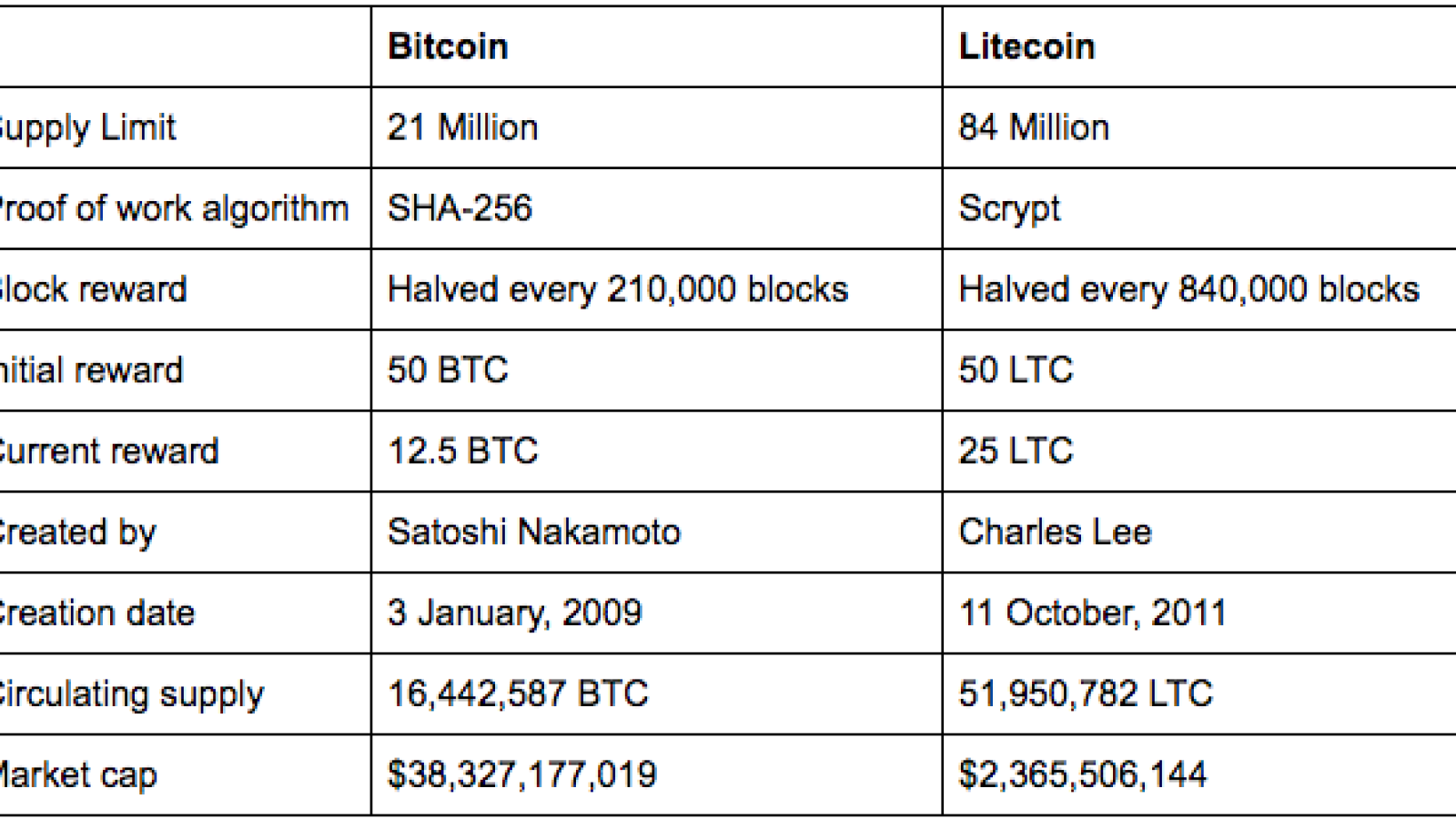 Ethereum
Although Ethereum's fees are much higher (it costs about $0.85 to perform a transaction), Ethereum's block time is less than 15 seconds, which makes it much better than many other coins. You can have several transactions processed within a minute or even less. Mainly for this reason, Ethereum has become the most traded cryptocurrency on the globe with millions of transactions performed on a daily basis. For comparison, Litecoin processes 50,000 transactions daily, and Bitcoin – about 230,000 transactions.
Both Litecoin and Ethereum are relevant as means of transactions: while Litecoin transactions are cheaper, users still prefer Ethereum – its instant block time is simply unbeatable.
Conclusion
Both Ethereum and Litecoin are top cryptocurrencies on the market – they have strong technological foundations, and both are supported by the crypto community. Ethereum continues being number one blockchain for the creation of decentralized applications and more than that. Litecoin is a greater alternative to Bitcoin, so we may witness how it will start replacing BTC in regular payments.
So, which cryptocurrency to choose? We suggest you buy 50/50 LTC and ETH. The market is volatile and you never know for sure which cryptocurrency will fail and which will grow. Diversifying your crypto asset portfolio is the best way you can ensure you'll be financially sound.
What is clear is that Litecoin and Ethereum are here to stay and, most likely, you will double your investment in a couple of years (or even months). Keep tabs on market tendencies and always remember that you should not invest money you can't afford to lose.
Disclaimer: The opinion expressed here is not investment advice – it is provided for informational purposes only. It does not necessarily reflect the opinion of U.today. Every investment and all trading involves risk, so you should always perform your own research prior to making decisions. We do not recommend investing money you cannot afford losing.