Litecoin is making history by entering the mainstream sports world and being the first official cryptocurrency partner of the Ultimate Fighting Championship (UFC).
Litecoin's logo will be featured on the Octagon canvas on Dec. 29, at UFC 232, which will take place in Los Angeles, with the main event being the championship fight between former UFC Light Heavyweight Champion Jon Jones and contender Alexander Gustafsson.
Whether you're an MMA fan or not, this is great news for cryptocurrency in general and Litecoin in particular as the fight is expected to be viewed by hundreds of thousands or maybe even millions (attendance and pay-per-view). Bullish? Let's see what happens after the event takes place.
Chart Analysis – LTC/USD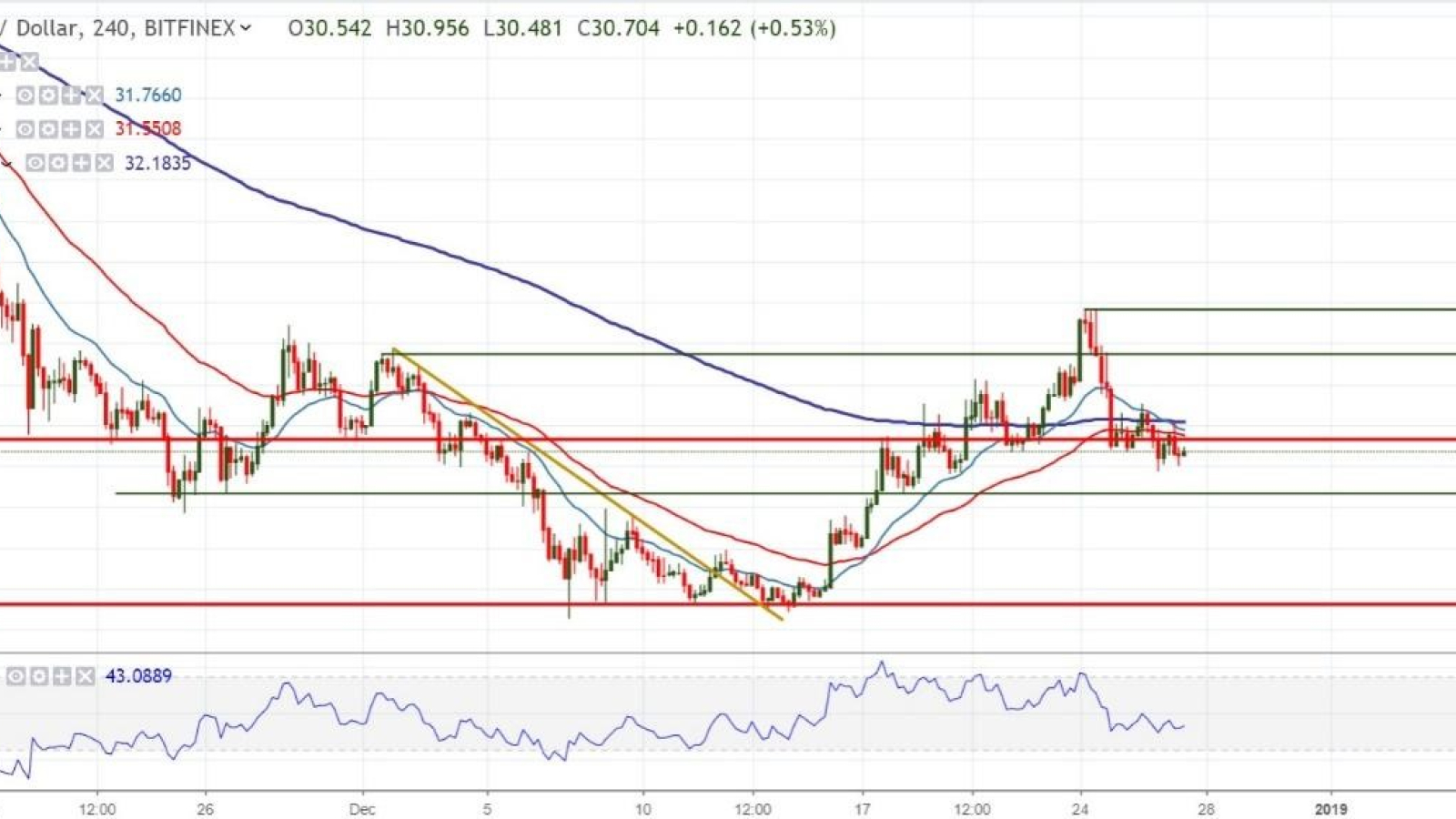 Litecoin, the 8th cryptocurrency by market cap, is currently trading at around $30 after reaching a high at $37.70 just a few days ago. The last 24 hours have been sluggish and mostly sideways, with a drop of 1.75% and the pair is currently in the middle of a bearish retracement after the latest rally.
The current drop is normal after the big climb which took the pair from $23 to $37. The Relative Strength Index breached its 70 level several times, indicating overbought and creating regular bearish divergence (the price was making higher highs and the RSI was making lower highs), so all of this was an early warning that a retracement will occur sooner rather than later.
Considering that people are celebrating the Winter Holidays, we may see continued low volatility but once things are back to normal, if the pair moves above 31.30 and above the 200 EMA (4-hour chart), we will probably see another test of the recent high.
Support zone: 28.70
Resistance zone: 31.30; 200 EMA (4-hour chart)
Most likely scenario: choppy markets, move above immediate resistance once the pair finds support
Alternate scenario: brief drop below 29.70 followed by recovery above it