Cardano (ADA), one of the leading cryptocurrencies, is currently witnessing a steady 1.5% growth in its price, signaling the possibility of a significant upcoming surge. Following a painful fall in early June, ADA's price has spent the past month in upward consolidation, reviving hopes for a breakthrough.
Throughout this period of consolidation, ADA's price movement has shown characteristics of a classic bearish wedge pattern. Thus, in the event of a downward collapse, triggering a liquidation of long positions from the previous fall would not come as a surprise. As long as ADA remains below the crucial $0.3 level, this bearish scenario could be considered a likely outcome.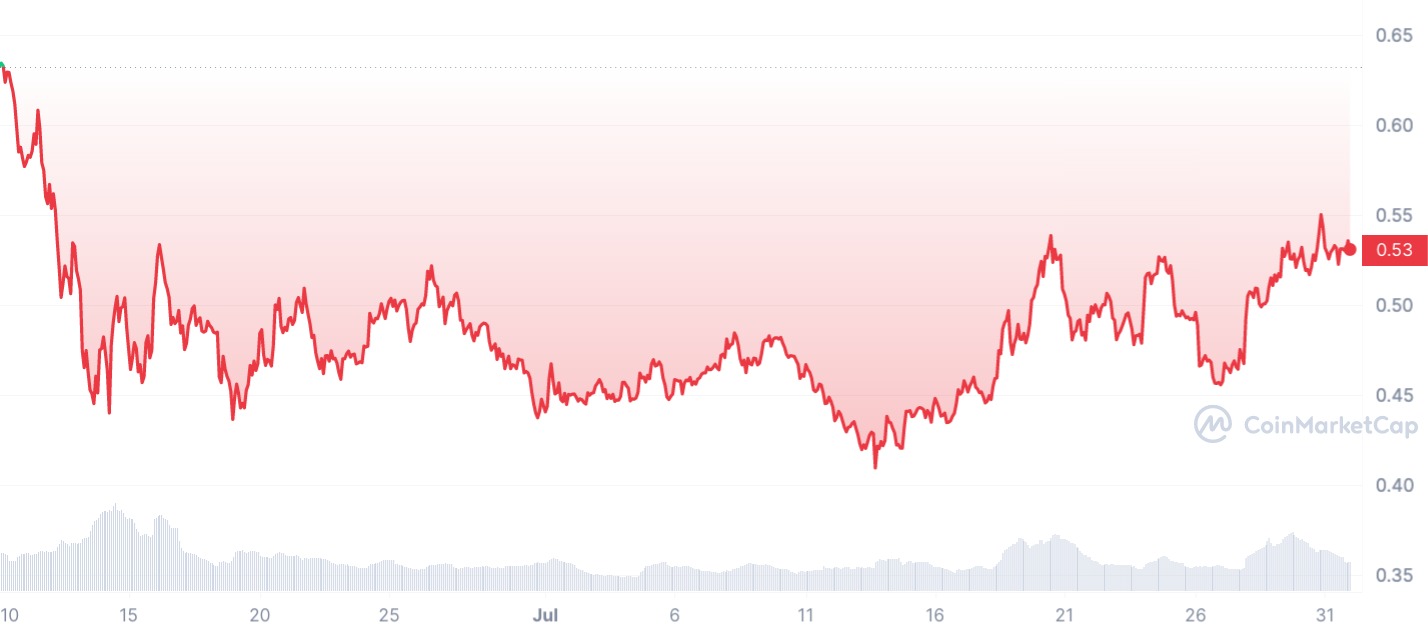 However, an alternative bullish narrative may emerge if ADA manages to surpass the $0.3 milestone and consolidates above it. An even more optimistic scenario would materialize if ADA secures consolidation above $0.32 per token. In either case, the previously anticipated bearish plans would be rendered invalid, paving the way for a potential bullish turn for Cardano.
Investors and enthusiasts eagerly await the next move for ADA, which may have significant implications for the token's future. Whether the Cardano token manages to break through the $0.3 mark or even surpass $0.32 remains to be seen, but the outcome could present appealing opportunities for crypto investors.
One thing is sure: as the days unfold, the path ahead for Cardano will become clearer.