There are dozens of different software clients for cryptocurrency mining, which makes the task of choosing the right one more difficult. In this guide, U.Today will try to determine what kind of software will be the most relevant choice for your mining management needs.
Beginner-level miners
Multi-miner
If you are only making baby steps in the world of cryptocurrencies, MultiMiner is definitely a top-of-mind option when it comes to choosing the best mining software. There are no confusing command lines that could complicate the life of uninitiated miners. Instead, it has a user-friendly interface that allows anyone to engage in cryptocurrency trading from the get-go (even your grandma).

MultiMiner users can easily choose what kind of coins they would like to mine, switching between different miners (all mining devices are detected automatically). The service will set you back 1 percent of your profits.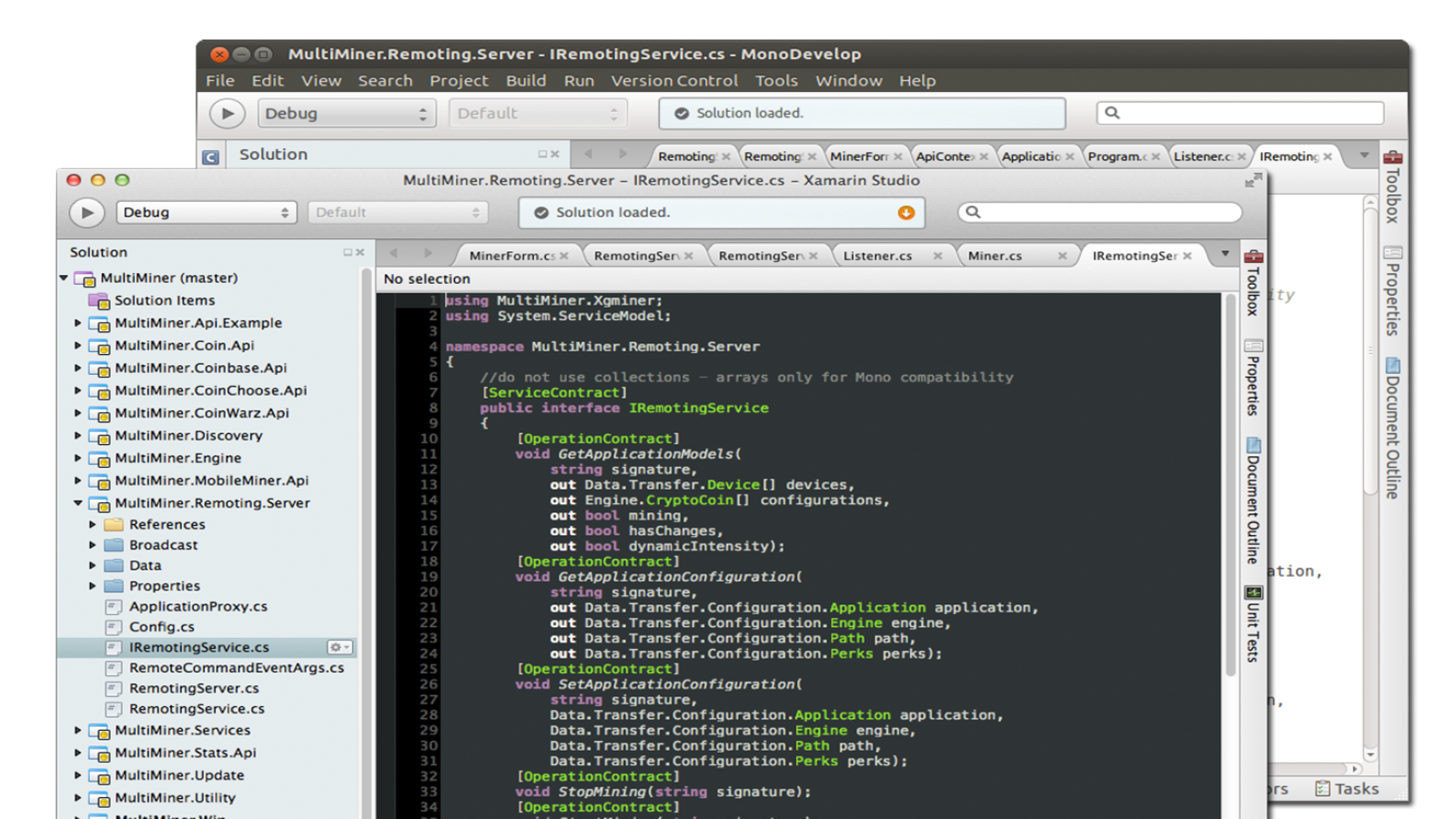 Easy miner
As the name itself suggests, this open-source mining software client is also supposed to make all things easier with the help of its beautiful interface that simply cannot be more straightforward.

The disappointing news for Linux and MacOS users is that this miner only supports Windows.

NB! Take into account the fact that these programs may cause issues with your antivirus software given they were a rather popular tool with cryptojackers.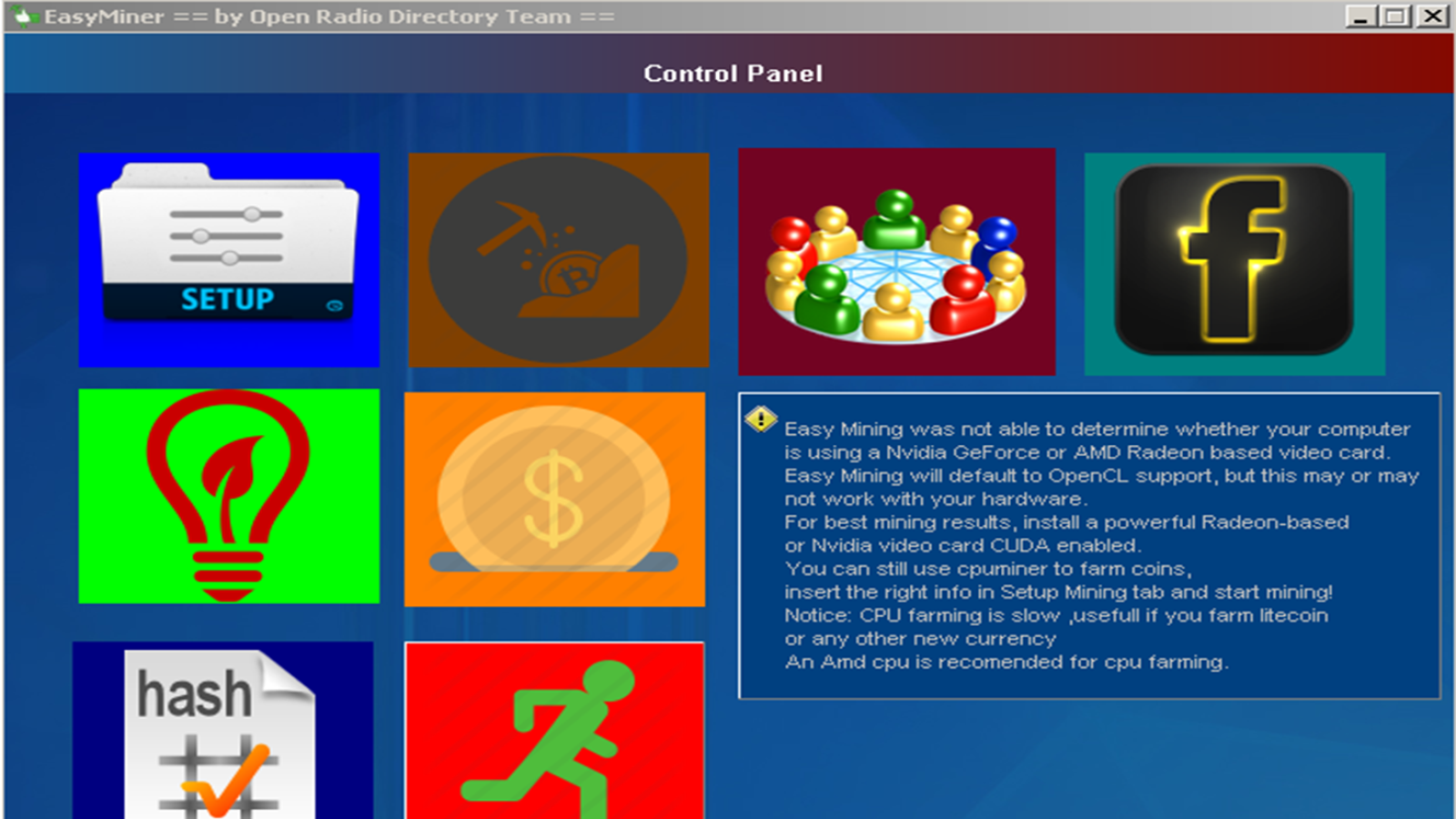 BitMinter
We continue reviewing those mining clients that could be suitable for beginners, and BitMinter is our next contender. As you probably know, BitMinter is the name of a huge mining pool that has been operating since 2011. Hence, it makes the set-up process extremely simple given that you have to connect the miner to their own pool. There is a 1 percent commission involved, but it pales in comparison to the 4 percent charged by BTC.com.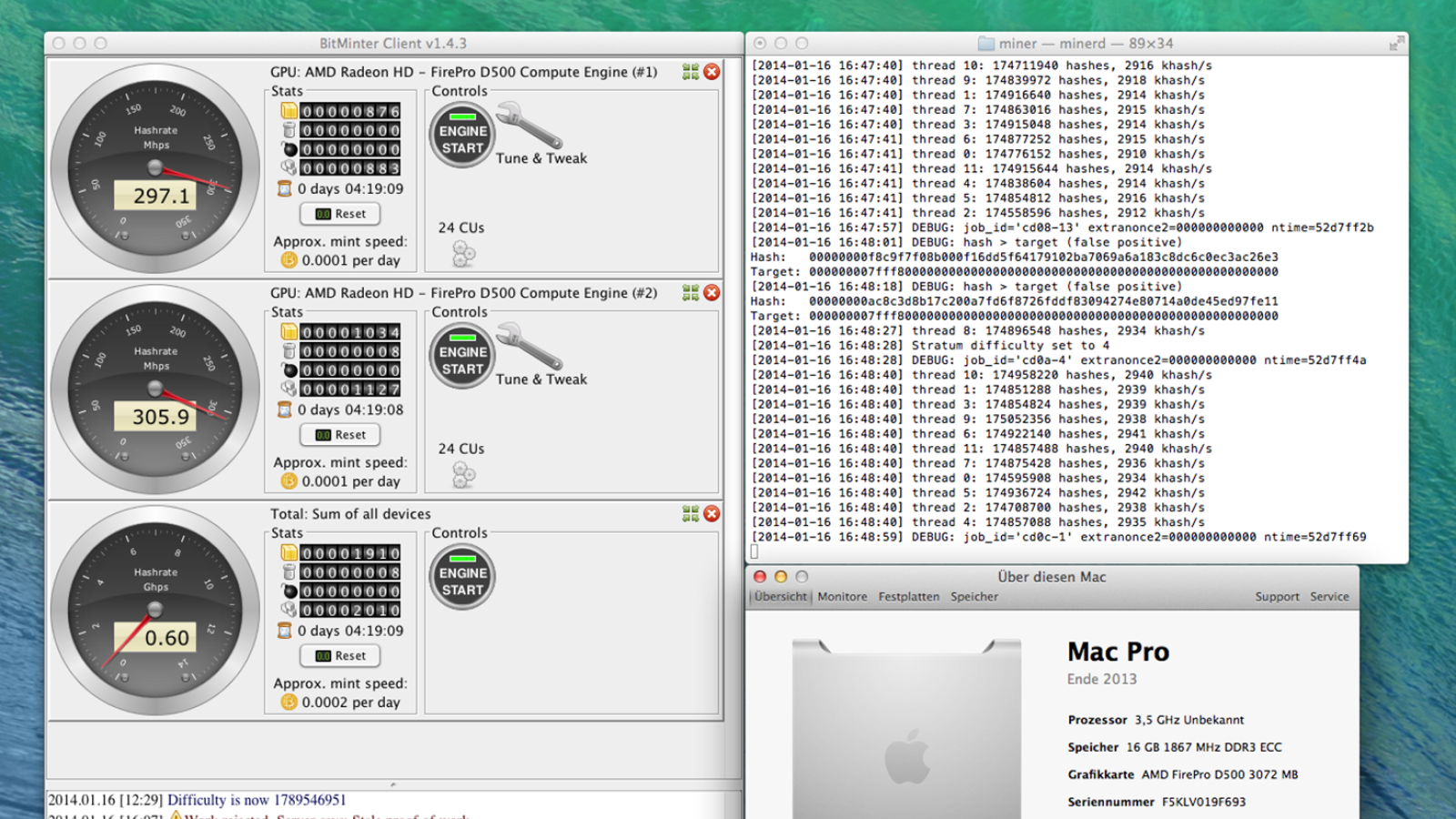 BitMinter's UI does look a bit bulky and confusing, but look on the bright side – the client is supported by various operating systems.
Minergate
Minergate is yet another mining pool that came up with cryptocurrency mining software. On top of that, it also supports dual mining – the process of mining multiple coins simultaneously (however, one should take into consideration the fact that merged mining is basically dead at this point). Anyway, Minergate is a great miner that supports a slew of altcoins, and it's even compatible with Ubuntu OS!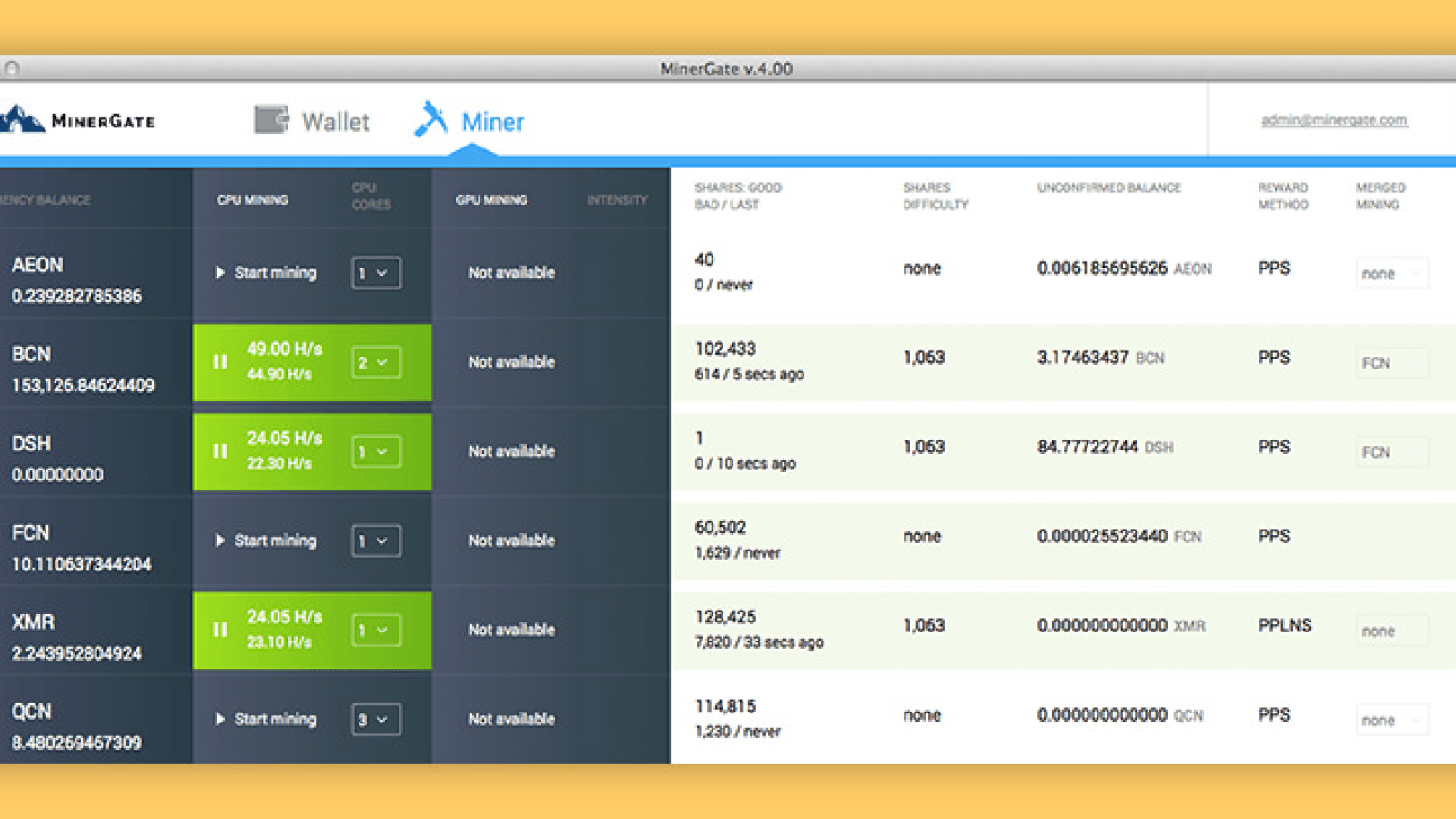 Hashfish
Compared to the aforementioned clients, Hashfish is a relatively new example of Bitcoin mining software (it was introduced by a Blockchain company of the same company in November). However, it does have some aces up its sleeve: no commission, automatic mining and quick withdrawals. Of course, another major advantage of this software is that coins can be mined by individuals who do not have any prior knowledge of technical aspects.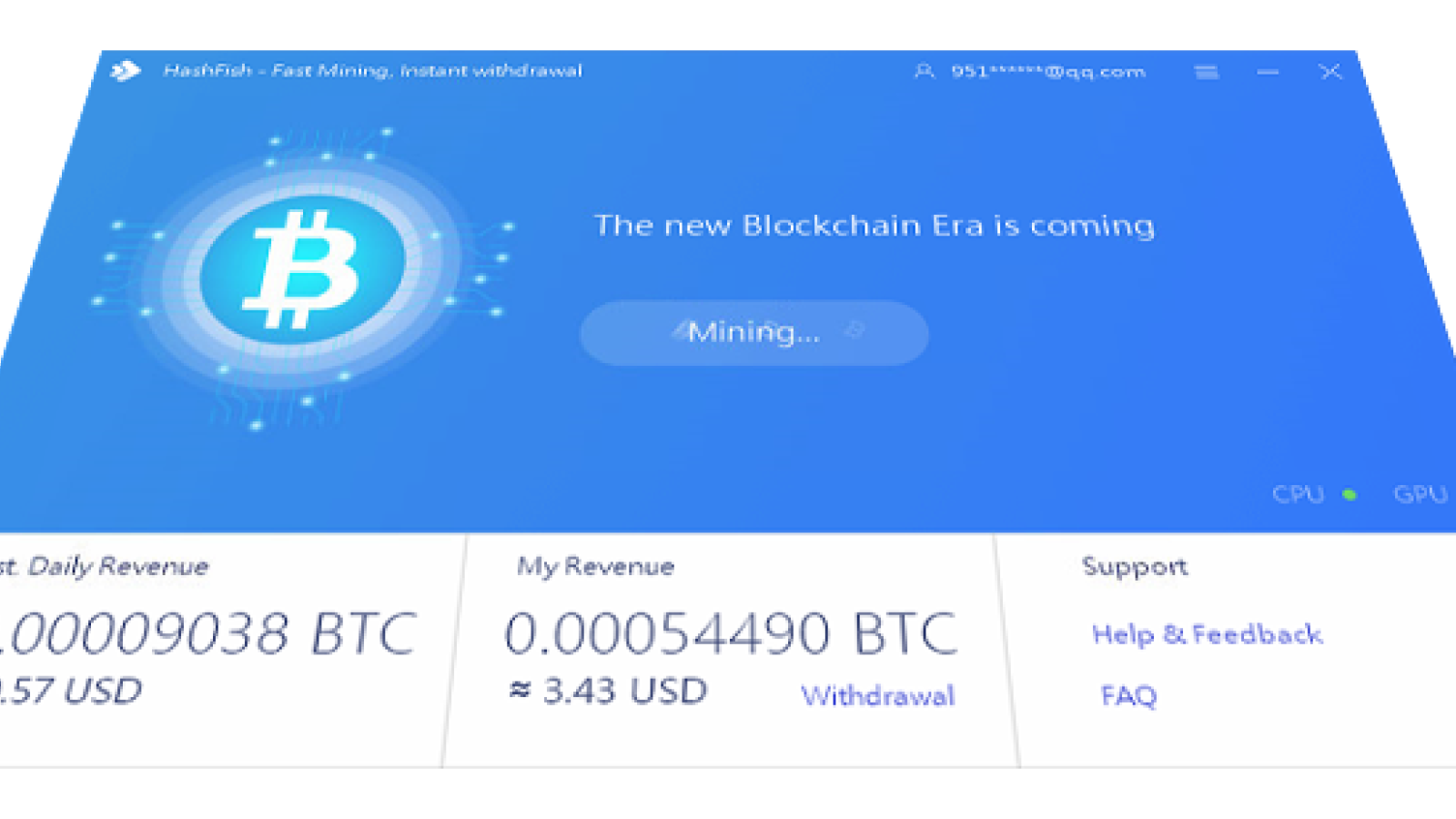 Miners for advanced users
BFGMiner
Are you a Linux user? If so, it would definitely make sense to consider installing BFGMiner, which is supported by different operating systems. The client has a text-based UI but it simultaneously offers a wide array of options – from overclocking devices and controlling their temperature to managing mining pools. However, keep in mind that BFGMiner is only compatible with ASIC miners.


CGMiner
Those who are still stuck with GPUs in 2019 can choose CGMiner, a C-based multi-pool miner that also allows its users to mine with CPU and GPU. Generally speaking, this is the only major distinction between the two clients, and they are considered to be the standard mining tools. Just like with previous clients, CGMiner can be installed on Linux and MacOS. Here are some more suggestions for MacOS users:
RPC Miner;

DiabloMiner;

Poclbm.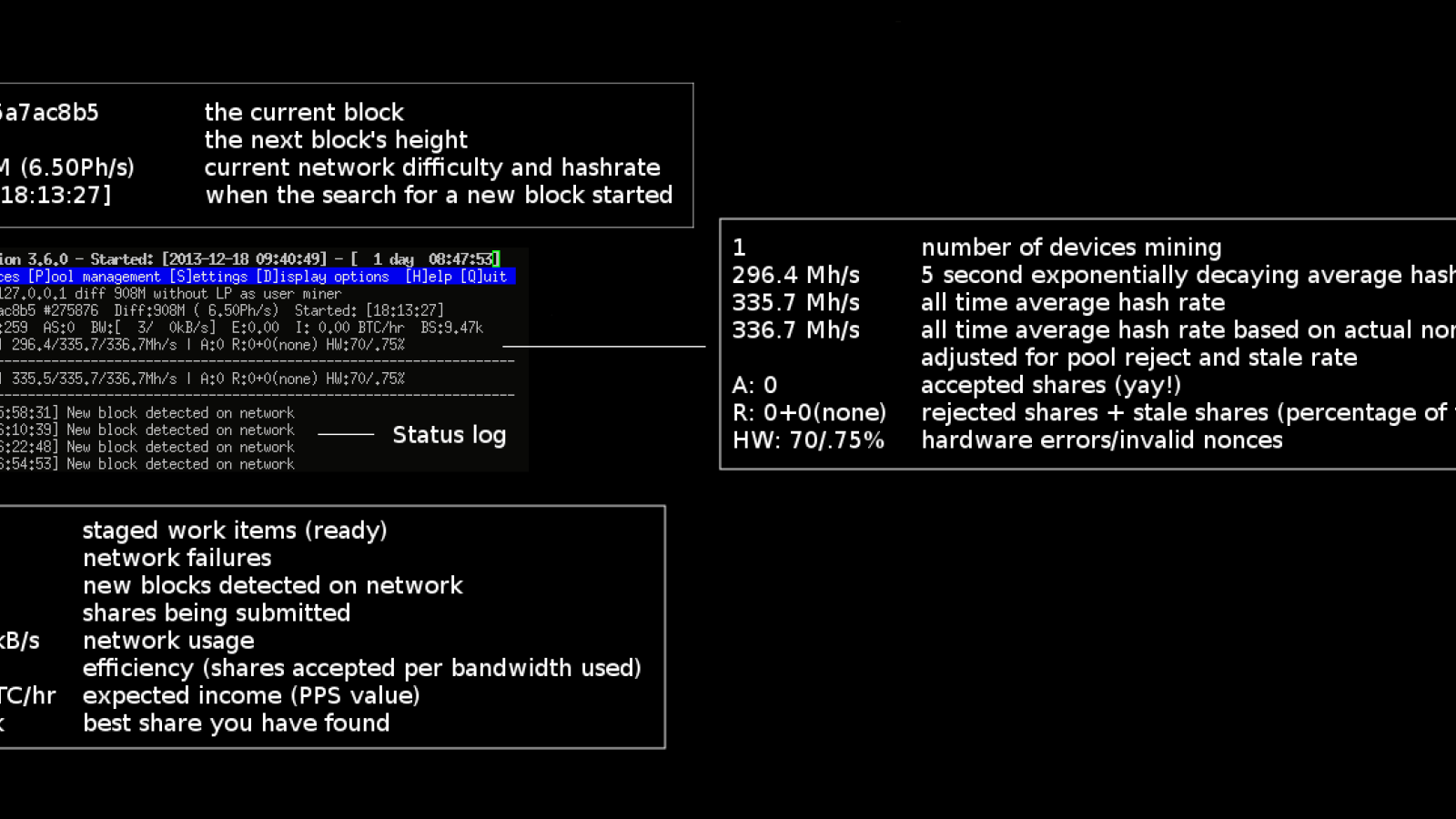 Cloud mining with Miner-Server
Cloud mining has become a rather popular trend in the crypto space due to the fact that everyone can dip their toes without having to purchase super-expensive ASIC chips. For cloud mining, you can use the Miner-Server client (the least expensive package starts at $0.14). Alternatively, you can also install Genesis Mining software.
Flash Player Bitcoin miner
The Flash Player era has been over for a long time, but there is also a working Flash Player Bitcoin Miner. However, the project hasn't updated since 2013. Also, beware of fake Flash Players installers that will secretly mine Monero.

card
Best mining software for enterprises
So far, we've reviewed the examples of cryptocurrency mining software that doesn't require a license – in most cases, you still have to pay fees but the software itself is free. Here are some of the examples of paid software with the respective pricing:
Hive OS. You are supposed to pay $2/mo per ASIC, but there is also a free trial version. Still, a bunch of fancy features, such as GPU overclocking and a bunch of supported miners definitely justify the price.

Awesome Miner. In order to buy the ultimate edition that allows you to connect more than 100 miners, you have to shell out a whopping $900. Just like Hive OS, Awesome Miner offers a free trial. It is worth mentioning that Awesome Miner is able to handle up to 200,000 ASIC miners, and ordering such licenses will cost mining farms millions of dollars.
NB! Awesome Miner doesn't support Bitcoin payments at the time of writing this article.

easyMINE. It is a remote cryptocurrency miner, which can also support over 10,000 devices. This software is designed for big enterprises, but users are supposed to pay 3 EMT (0.03) per ASIC. All devices can be managed from one online dashboard.
Desktop mining clients you should avoid
We've mentioned plenty of software clients that, despite some minor drawbacks, still can be considered a good option for mining. Still, there are some programs where minuses outshine pluses, therefore U.Today doesn't recommend you use the following programs:
Honeyminer (apart from slow withdrawals, the software takes a rather high commission);

NiceHash (a huge mining platform that is still recovering from the consequences of the 2019 hack, but it's still a rather popular platform).

BTC miner (the miner is so incredibly bad that some users go as far as threatening the creator of this scam who won't let users withdraw funds). Now that's disturbing!
Of course, you should also beware of cryptojackers given that some cryptocurrency mining software can be installed on your computer without you knowing! Back in August, U.Today reported about cryptojackers stealthily installing malware in a Steam game in order to mine Monero.
Mining crypto on your phone
Yes, despite Google's crackdown on scammy mining apps, Play Market still has a plethora of options for those who want to try out cryptocurrency mining on their smartphone (for better or worse). For instance, BTC SAFARI, a mining app that allegedly produces up to 400 Satoshis every 15 minutes, is still available for download despite scathing reviews. Other examples of cryptocurrency mining apps include Bitcoin Farm Free and Crypto Miner.

NB! Mining Bitcoin from your phone is extremely unprofitable, so you should beware of fake apps that will dry up your phone's resources. Although, you can still mine smaller altcoins in the likes of Electroneum.
The bottom line
As you can see, there are plenty of options when it comes to choosing the best cryptocurrency mining hardware. In order to choose the best one, you have to take into account such factors as the coins that you would like to mine, your OS, ease of use, the type of your mining hardware, the scope of your mining installation, etc.