In Adelaide, South Australia, police have broken into a private property, believing it to be a drug greenhouse. However, all they found was crypto mining equipment. The owner of the house, Rob Butvila, arrived home on Monday to find the gate and the doors of his house broken.
Oops, a mistake has been made
The 'greenhouse' the police had been looking for proved to be a set of mining gear with a powerful ventilation mechanism.
On the calling card the police left, it says, "We called today, but could not find anyone present".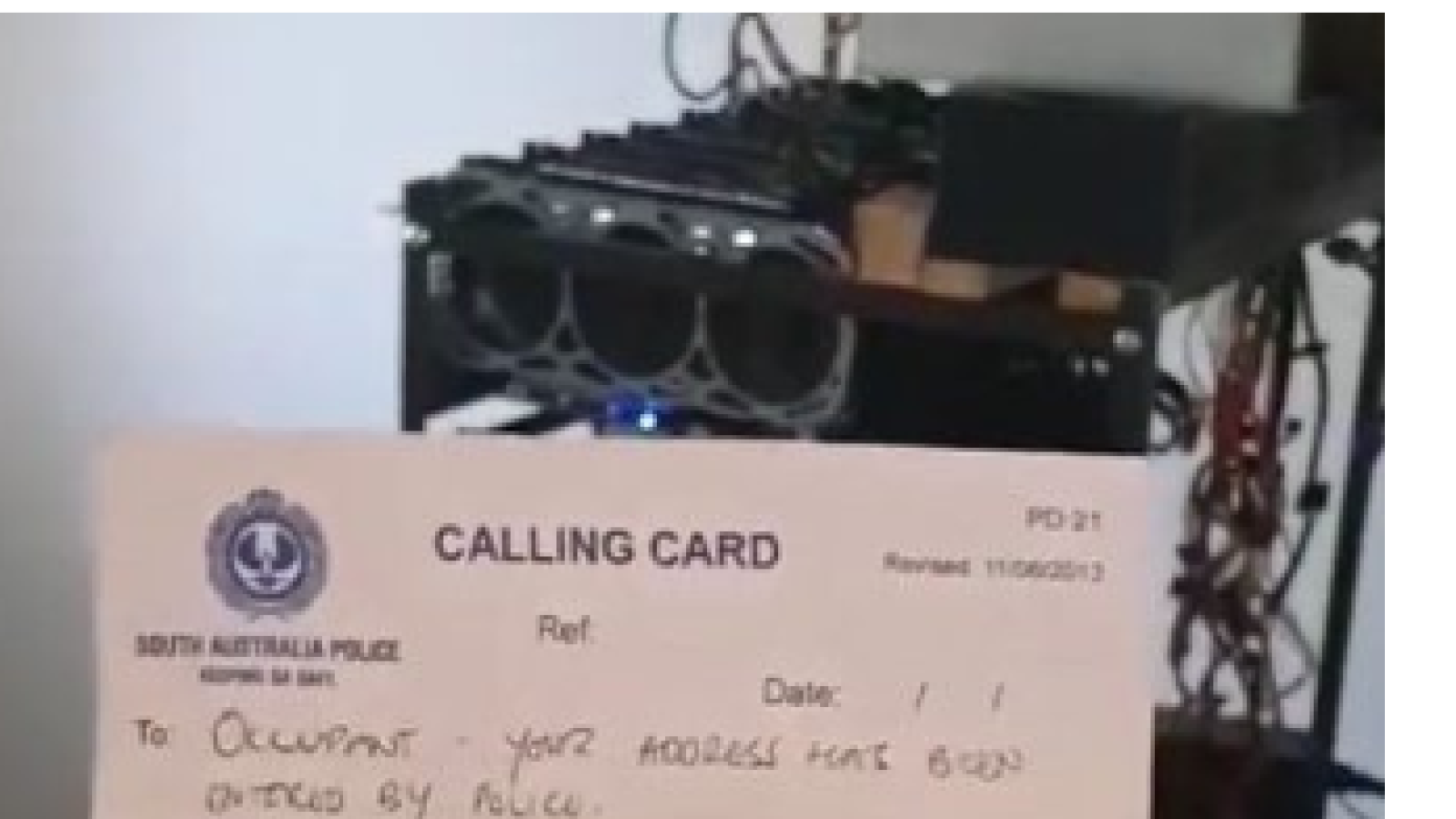 The owner even posted a video shot with a smartphone, showing the damage made to the house and saying that when he attempted to call the local police station, they just hung up on him, thus refusing to even discuss the damage. He uploaded the video on Facebook and YouTube. On the latter, it has gotten over 8,000 views.
His Facebook post goes
I turn up to my property to prepare it for rent, to find you have kicked my door in, cut my locks and then you refuse to answer any questions and hang up on me!!!!! for what, because you thought a computer was a grow room or something???! you could have just looked in the window instead of causing damage!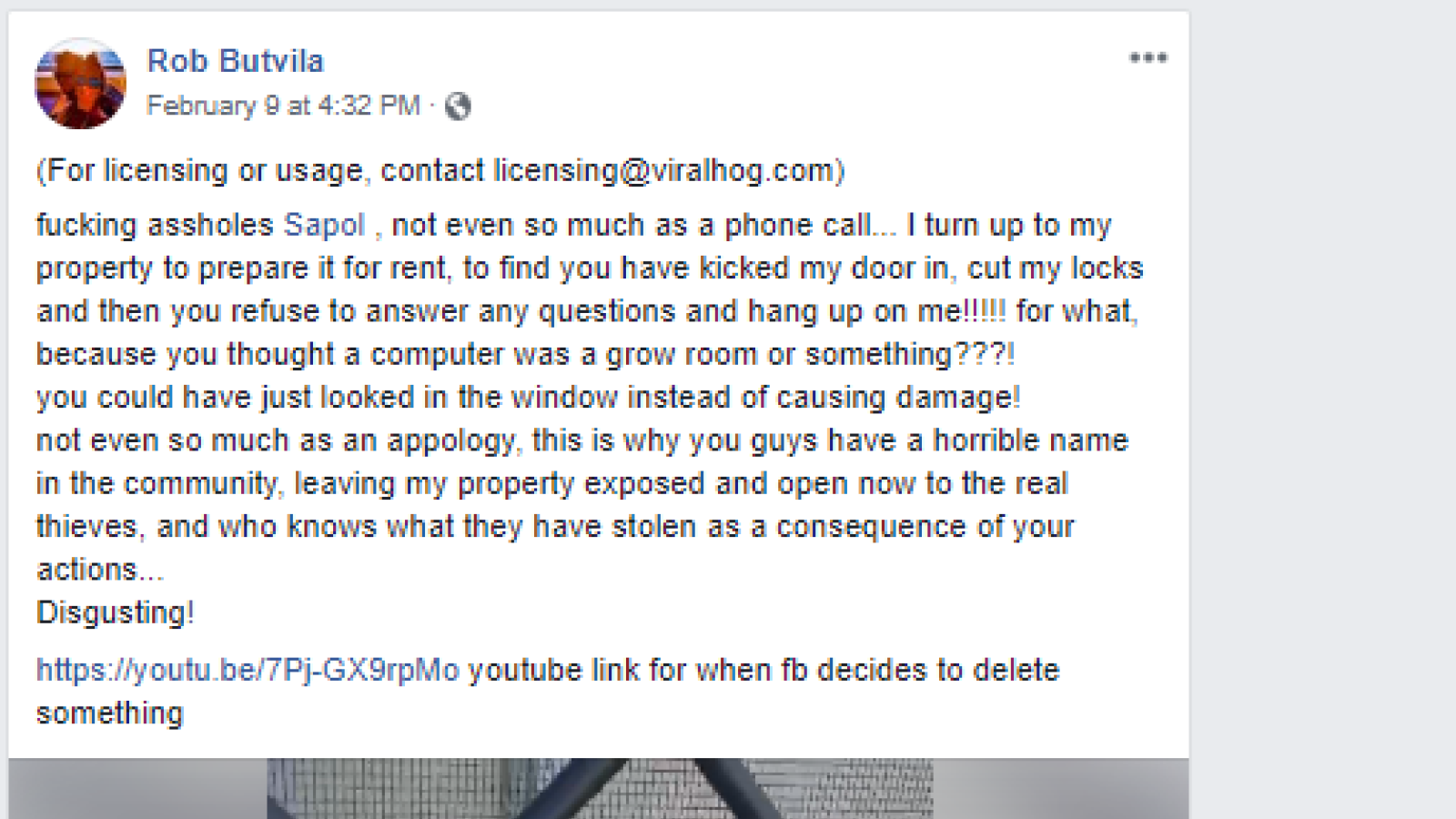 No offence, mate, we were just doing our job
Rob Butvila says he talked to one of the police officers who admitted that he and other policemen had broken into the house, but claiming the place remained just as secured as when they came in.
Still, Butvila insists that the police did not even bother to lock the doors, and now a hard drive has gone missing along with the security camera cable. That, in his opinion, would be at least $1,000 worth of damage to compensate.
As per the man, the police became suspicious of his house when they saw solar panels on the roof and heard fans working, even though other houses in the neighbourhood had the same gear on them visible from the outside.
The police say that they always do their best to minimize the damage done during search operations on warrants, and they never warn anyone about it. A note was left for the owner to contact the police if questions arise.
Presently, Butvila is considering filing charges based on what has happened.