The demand for Bitcoin mining hardware substantially dwindled in 2018 due to market woes but doesn't mean that the multi-billion dollar industry is dead. Hence, U.Today takes a closer look at the most popular ASIC miners on the market as of January 2018.
Top Bitcoin hardware manufacturers
Bitmain remains the biggest mining manufacturer with a market share of over 75 percent. However, its controversial IPO coupled with dwindling cryptocurrency prices put a damper on the chances of this juggernaut to remain at the top of its game.
As reported by U.Today, Bitmain's IPO got scraped, and it is unclear at this point when the mining giant will go public again. Due to the crypto rout that took place in 2018, the company faced multiple layoffs, infighting between its executives and, of course, huge financial losses.

Halong Mining is a relatively new mining company that is also based in China. Notably, Halong is one of the most secretive mining companies in the crypto space given there is no information about their CEO, location or earnings, which eventually led to speculations that the company is a scam.

Canaan Inc, which also expects to rake in more than $1 bln during its IPO, is yet another Chinese mining giant on the block.

Moving away from the armada of Chinese mining giants, it's also worth mentioning BitFury (mining hardware and chips) that is based in the US.
Picking the best Bitcoin mining hardware: beginner-level
Avalon6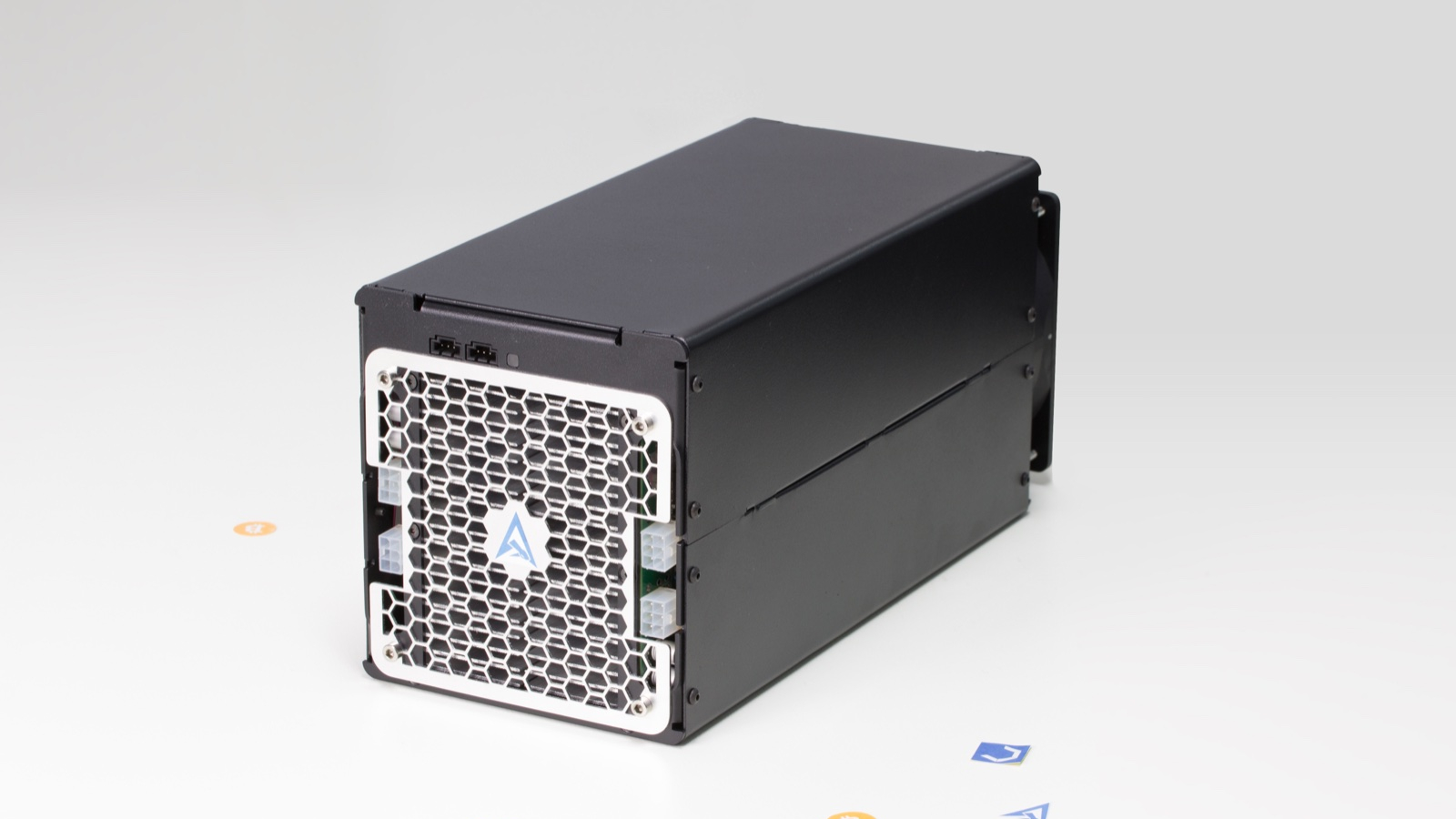 Canaan's Avalon6 is a good entry point for those who are only making baby steps in the cryptocurrency industry. Here, we are dealing with one of the cheapest ASIC miners out there, which is rather simple to use on top of that. However, keep in mind that it only offers 3.5 TH/s of hash rate.

In the US, the average cost of electricity currently stands at 12 cents. Considering this, you would get a $1.68 daily loss.
Antminer S9
Antminer S9 is yet another Bitcoin miner that belongs in the 'O.G' crowd – this miner has long remained Bitmain's flagship product that became ubiquitous in the crypto space. With a hash rate of about 12.93 TH/s, it also remains one of the most powerful miners out there, and one can say that S9 is truly the gold standard in today's crypto space without any flowery.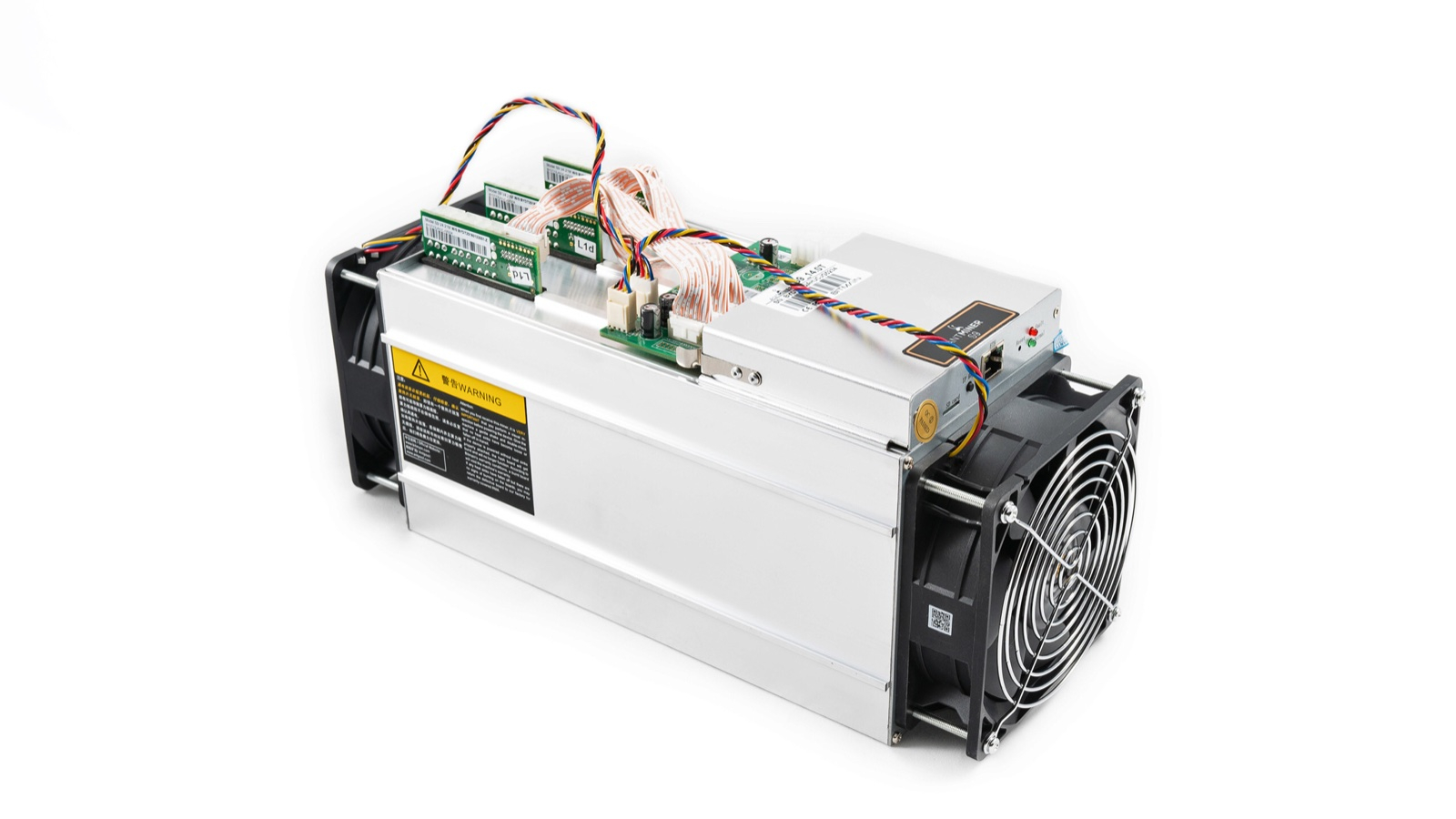 When money is not an issue
Dragonmint 16T
Dragonmint 16T is the ambitious project that is supposed to disrupt Bitmain's hegemony. At one point, that was one of the most powerful miners out there, boasting a staggering 16 TH/s hashing power. Halong Mining reportedly forked out $30 mln in order to produce this miner.
Innosilicon Terminator3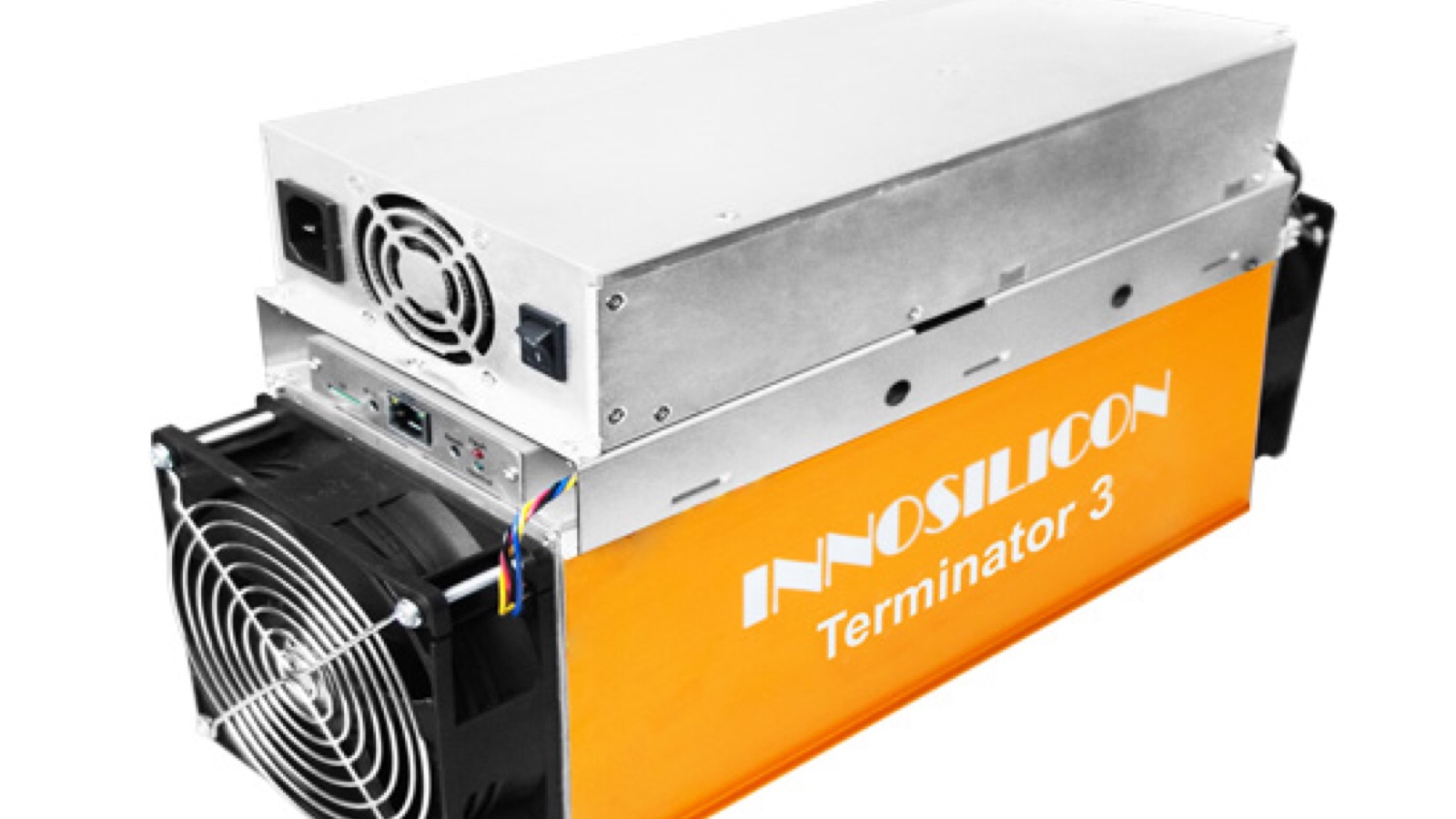 Prepare for a monstrous hashrate with Innosilicon T3, the miner that definitely lives up to its 'Terminator' name. Apart from wowing miners with 43 TH/s, this ASIC, developed by Bitmain's competitor Innosilicon, also strives to become the most efficient and, subsequently, the most profitable miner out there.

Innosilicon Terminator3 is currently available for pre-order, which kicked off on Nov. Nov 11 with the minimum order quantity standing at three units (you will have to fork out $2279 for each). The first release of Innosilicon T3 is scheduled for January 2019.

In addition, you can also check out Innosilicon A9 ZMaster, which rivals Antminer Z9, one of the latest ASIC miners from Bitmain that is designed for Equihash-based currencies.
Bitmain S15/ T15
Forget about Antiminer S9 – there are already more powerful miners in the Bitmain town. Give that a lot of competitors are already breathing down Bitmain's neck, it didn't take this mining giant too long to come up with its own next-generation 7nm miner - Bitmain S15, yet another gem in Bitmain's crown.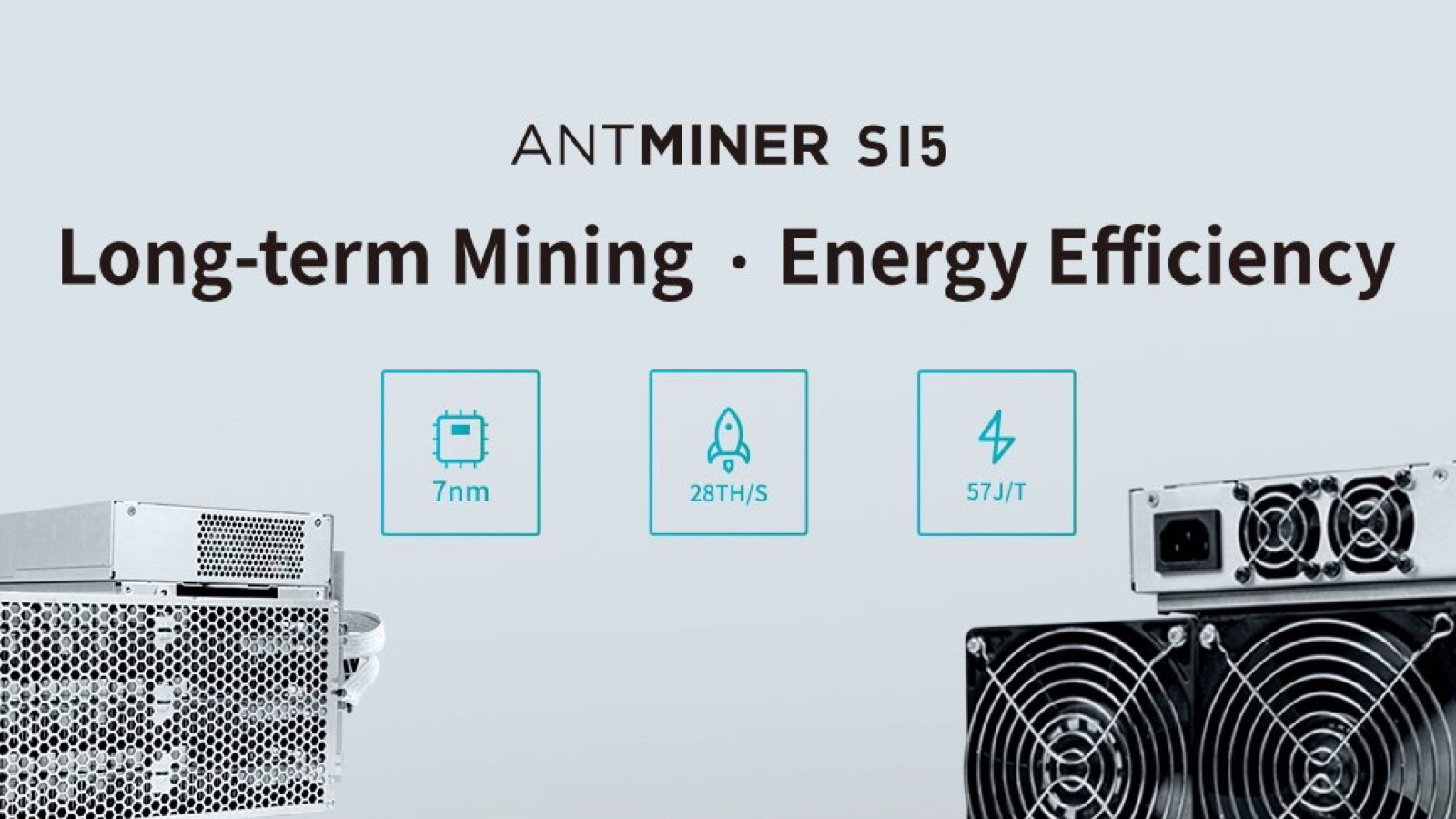 Earlier, Jihan Wu, the co-founder of Bitmain, gave a lecture in September where he claimed that the brand-new ASIC chip would be able to integrate more than a billion transistors with a 'special circuit structure' that could help the miner to reach the maximum level of efficiency.
Bitmain Antminer S17 Pro
Bitmain presented its new flagship miner Antminer S17 Pro back in February. The first batch is expected to be shipped in May. The state-of-the-art miner is able to achieve a hashrate of 40 TH/s, thus greatly outperforming previous-generation miners. The miner is a cost-effective definitely a cost-effective solution given that its price on the official website is set at $1,270.

At the time of writing, it appears that all units have been sold out. Bitmain also bets on the cloud mining niche, so it kept some of its new machines in order to rent out hash power to its customers.
So is Bitcoin mining worth it in May 2019?
Ebit E11+
Ebang's E11+ is a more advanced successor of E10. With the hash rate of around 37 TH/s, Ebit E11+ stands out as one of the most powerful ASIC-miners out there, only lagging behind Innosilicon. It is worth mentioning that major currencies (Bitcoin, Bitcoin Cash), as well as some little-known altcoins (ACOIN, DEM), can be mined with this hardware.
WhatsMiner M10
WhatsMiner M10 is an upstart on the block that became known to the world on Dec. 20. The plug-and-play Bitcoin miner offers a seamless mining experience with a 33 TH/s hashrate. The miner will set you back $1,475.

However, Pangolin, a brand-new mining producer, also has a true beast up its sleeve – Whatsminer DCR. The behemoth of a miner, which you can currently buy for eye-popping $4,490, offers 48 TH/s, easily making Whatsminer DCR the most powerful miner on the market. Batch 2 ship date is scheduled for Jan. 10.
MicroBT Whatsminer M20S, whose release is slated for August 2019, is currently the most profitable ASIC miner for mining SHA-256 coins. This monstrous miner with the hashrate of 70Th/s will set you back $2,349.
Strongu's U8 Model
Strongu's U8 Model is also one of the next-generation models, but the good part is that it won't empty your pockets. StrongU is a little-known Chinese manufacturer that is competing with its bigger rivals, such as Bitmain and Halong Mining, which explains why Strongu's U8 Model, which offers an impressive hashrate of 46TH/s will only set you back $1,520 per unit.

The machine is a bit noisy (76dB), but that not such a big of a downside if to consider that Strongu's U8 Model is one of the very few profitable ASIC on the market.

This ASIC miner is already available for a pre-order. The first batch is expected to be shipped in July 2019.
GMO miner B3
GMO miner B3 is one more representative of the batch of future ASIC miners. It lags behind Innosilicon T3 in terms of maximum hashing power (B3 supplies you with 33 TH/s). Still, these miners are pretty much on par in terms of mining efficiency given that B3 has a lower level of power consumption.
However, the Japanese mining behemoth recently made an announcement about shutting down its cryptocurrency sector due to falling cryptocurrency prices. GMO will continue its in-house mining business but it will stop selling its mining hardware. All miners are currently sold-out.
ASICminer 8 Nano Pro
This ASIC was introduced last year. The miner offers an eye-popping 76 Th/s. In fact, this is the second most powerful Bitcoin miner after Bitfury Tardis that is able to produce 80 Th/s.

However, this mining juggernaut has an even more impressive price tag - $11,600. Hence, you will hardly find any reviews of this machine or resellers. Nobody is willing to spend that much on mining hardware.

If to consider the current price of Bitcoin, it would take you more than a year to turn a profit.
Additional accessories
Apart from the miner itself, you have to buy additional devices:
A power supply unit (PSU).

A mining rig if you want to buy a couple of ASIC miners.

A cooling system (although, some miners, such as Bitmain's new water-cooled Antminer S9 Hydro, already have inbuilt cooling solutions).

Internet bandwidth. It is commonly known that Bitcoin doesn't require much bandwidth but mining rigs with a higher hash-rate will require a faster Internet connection.

Your computer. Just like in case with Internet supply, your computer is not of great importance given that your ASIC is used for computer power. Even Opteron won't outperform a batch of S7 miners.
ASIC S9j overclocked in immersion cooling
If comparing new air-cooled ASIC models with the old ones, but overclocked in immersion cooling, second ones appear to be a more profitable solution. For instance, if you still have flagship products from Bitmain, such as Antminer S9j, you can improve them with immersion cooling.
Installation for 24 ASICs combined with new APW 7 power supply units provides a 40% increase in performance and pays off in about 7 months at electricity rates of 0.05$ per kW/h and a bitcoin rate of 5,200$ (against 10-12 months when buying stock Bitmain Antminer S15 or Ebang E11++). And if considering a freebee outlet, installation for 24 ASICs with new power supplies will pay off in just over 2 months against 8 for S15 and 8.8 for Ebang E11++. It's impossible to achieve the same overclocking results using a standard air cooling because it grants an uneven environment and doesn't "keep" the specified performance in a stable range.
Is GPU mining dead?
GPU mining remains in the doldrums as of now, giving gamers a major cause for celebration. The ASIC monopoly has taken over GPU mining, putting an end to a democratized mining space. That explains why Nvidia and AMD have already left the market. Speaking of popular GPU choices, we still have to point out Nvidia GeForce GTX 1070 and AMD Radeon RX580 as the most profitable graphic mining cards. Moreover, you can currently purchase these at a super-cheap price as the mining difficulty continues to drop.

CPU mining hasn't been a thing since 2010. To put this into perspective, Antminer S9 has 1800 processing chips while high-end PCs only have eight corers.

Generally speaking, there have been three generations of Bitcoin miners:
Mining hardware of the future
Having covered the mining hardware of the past, we are now getting down to the mining hardware of the future. Back in May, it was revealed that a lot of secret ASIC were built for Monero, making up almost half of the coin's total hash rate. There are still superpowerful ASIC miners in the likes of ASICminer Zeon 180K that generate huge profits.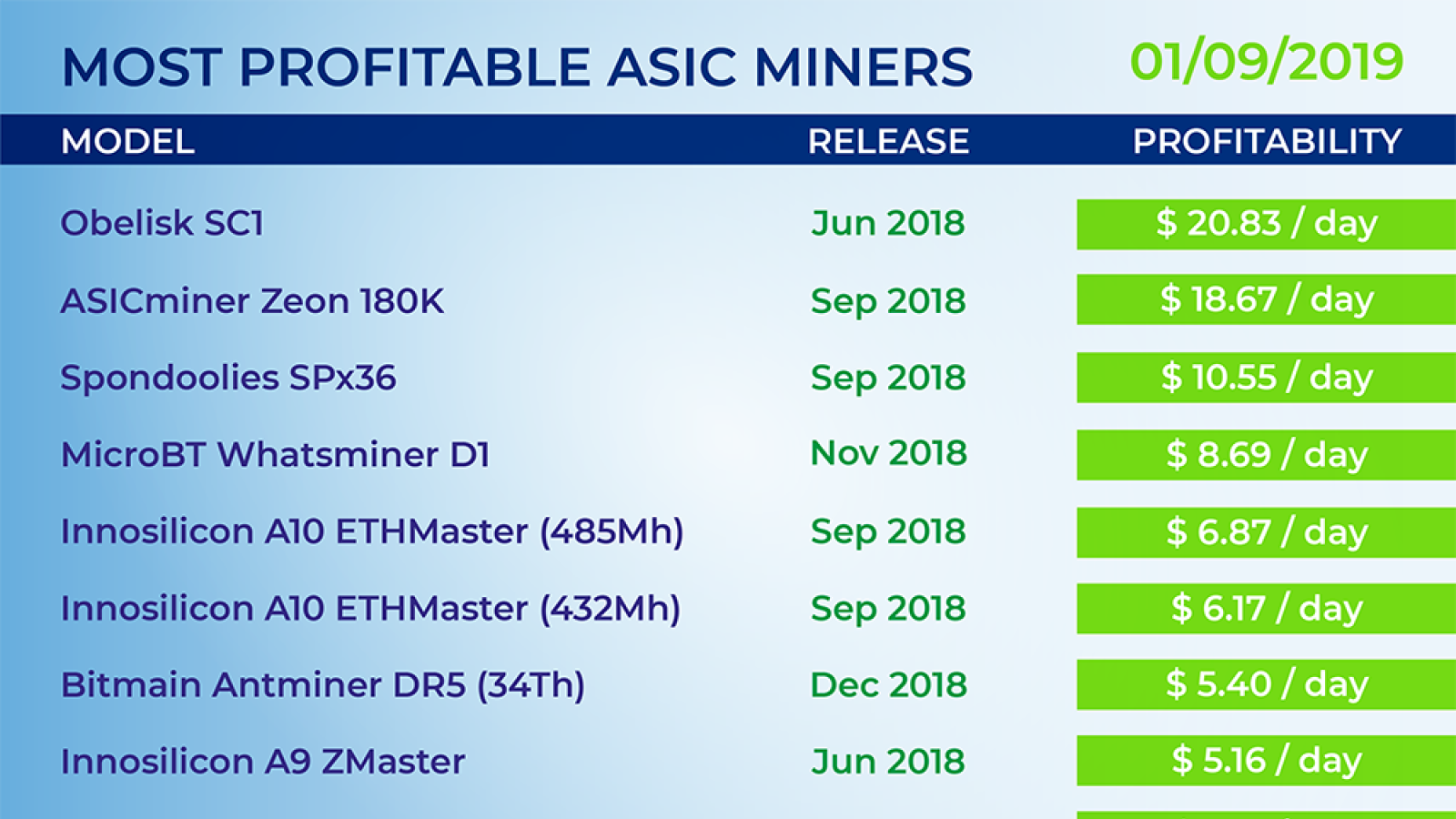 While there are miners with monstrous hashrate (and most probably many 'secret' ASIC chips in the offing), there is one thing that becomes clear – crypto mining of future will be getting more and more centralized, but the expansion ASIC equipment could democratize this market.