A new report, which explores the crypto-mining malware ecosystem, has concluded that more than 4 percent of Monero's total circulation supply is attributed to cryptocurrency mining malware. Therefore, the flagship privacy coin earns number one spot among the most popular cryptocurrencies with cryptojackers, even outperforming Bitcoin.
Monero's penchant for cryptojacking
There have been more than 2,200 active cryptojacking campaigns that accumulated $57 mln worth of XRM, the above-mentioned study claims. Notably, only one campaign is responsible for 23 percent of this sizeable sum of money (and it's still running).

However, things are getting even more exciting if to take into account that 720,000 XMR (the total amount of coins mined by cryptojackers) constitutes 4.32 percent of the total circulation supply (16.6 mln XMR).


Trumping Bitcoin and altcoins
The 14th biggest cryptocurrency by market capitalization is responsible for almost half of the wallets that are related to illegal mining, greatly outperforming another privacy coin — zCash. Bitcoin, the world's biggest cryptocurrency, also lags behind Monero, which is reasonable given that the latter is more profitable to mine. Ethereum and Electroneum are also among the top 5 currencies.

The report points out there was a short-lasting spike in the popularity of other altcoins but cryptojackers decided to ditch them due to low mining profitability.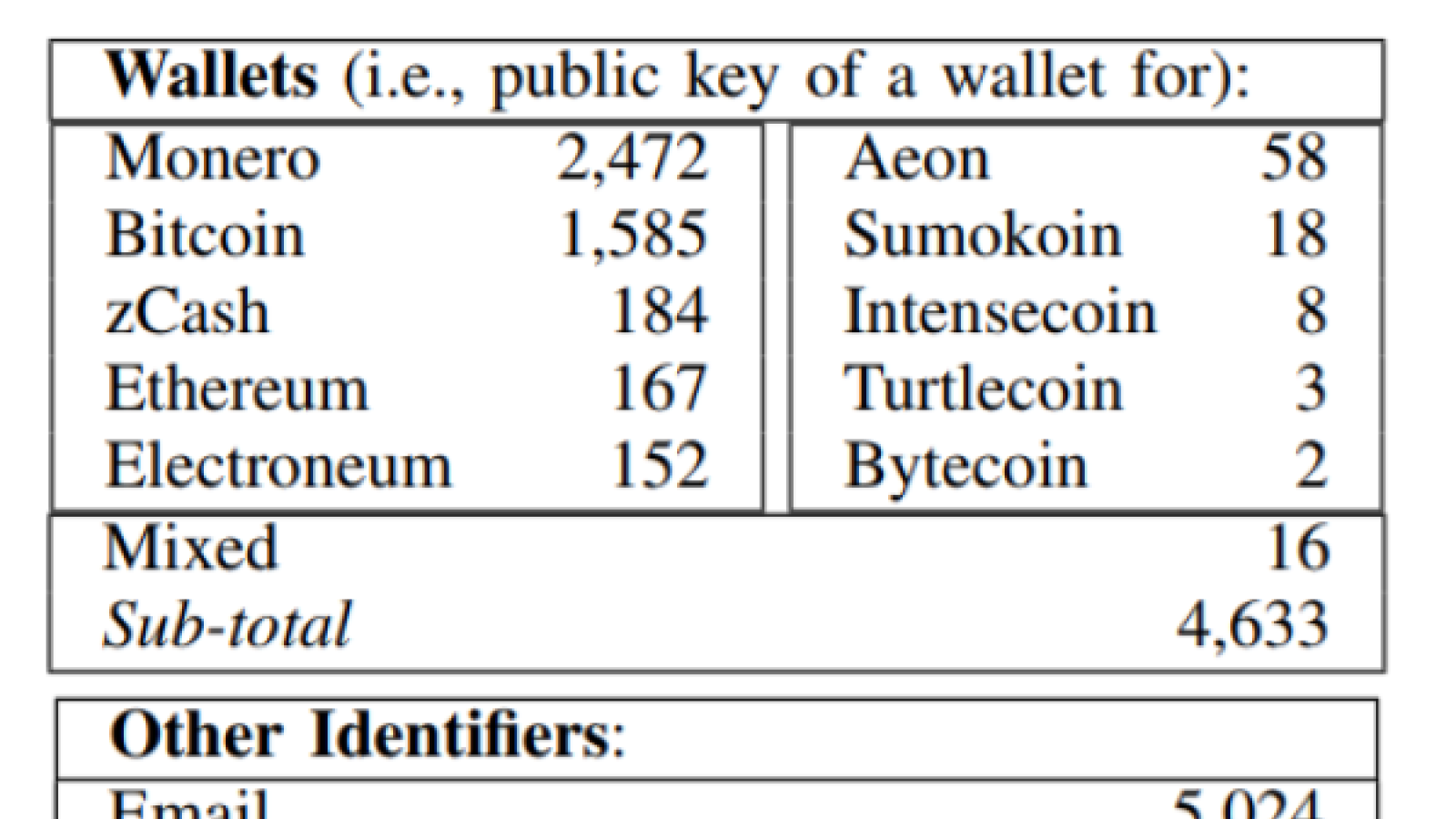 A growing trend?
Cryptojacking became the ultimate trend of 2018. As U.Today reported earlier, the instances of cryptojacking, which essentially replaced old-fashioned ransomware, increased by almost 141 percent in 2018 (the December's McAfee report even showed a 4,000 percent figure). Bad actors went as far as distributing fake Adobe Flash Players installers and even malicious Steam games in order to stealthily mine Monero over the clock.