Google Trends, an analytical search tool by Google, has indicated that the search rate for "Ethereum" (ETH) has significantly dropped from its peak search days of January 2018.
Massive Reduction
Since its glory days, the Google's search indicator for "Ethereum" states that searches now only constitute 3% of what it used to be in January 2018. For the last five weeks, this number has been stagnant near 4%. According to Google Trends, this means that searches for "Ethereum" by U.S. users were 33 times less than the previous all-time-high.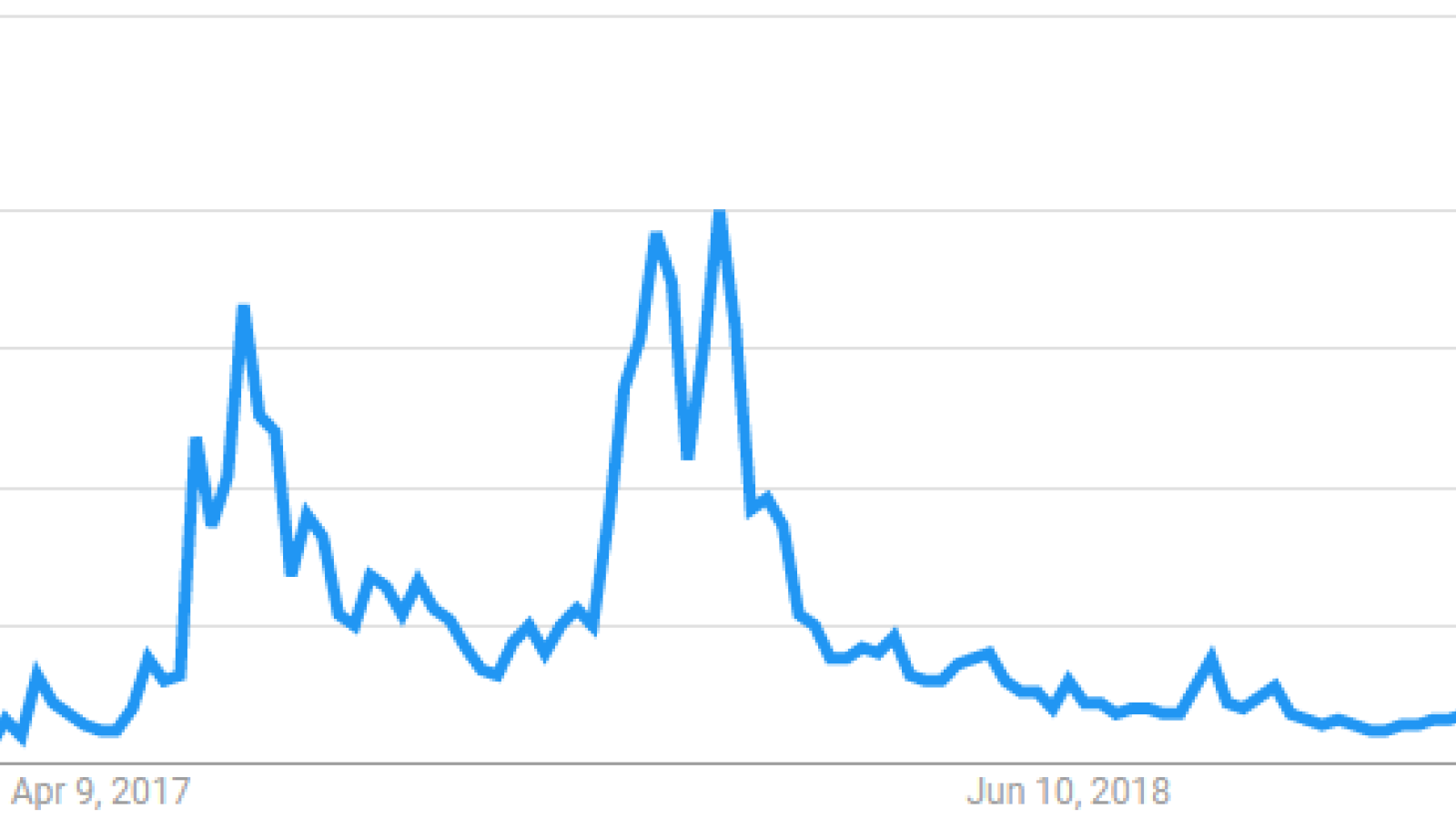 This is the first time since early 2017, when the indicator was only 3% for two weeks straight. In January 2017, 1 Ether was worth about $8-10 USD, which is 15 times less than its current value. It's also interesting to note that the recent Istanbul Hard Fork hasn't affected the search popularity in any way.
The search popularity peak for the Ethereum was in between the months of December 2017 and January 2018. Prior to this period, the indicator skyrocketed 300% over the course of a two-month period.
And What About Bitcoin?
As with regards to the popularity of Bitcoin (BTC), this indicator has even been used to predict the price of BTC by some traders. While BTC has lost its position, it is still performing better than ETH. BTC is currently 6.5 times less than its January 2017 position, and 15 times less from its all-time-high.
By the way, BTC has one serious catalyst in 2020 - the third halving. With this bit of news, the Google search indicator may see a significant rise in the upcoming year between the months of April and May.
How often do you search for "Ethereum" and "Bitcoin" in Google? Tell your story on Twitter!