Tron CEO Justin Sun appeared in the limelight because of winning a charity dinner with Warren Buffett, the third richest person in the world.
Since almost every mainstream outlet wrote about the Chinese bigwig, who happens to spearhead a major cryptocurrency company, it comes as no surprise that Sun skyrocketed on Google Trends after getting major media exposure.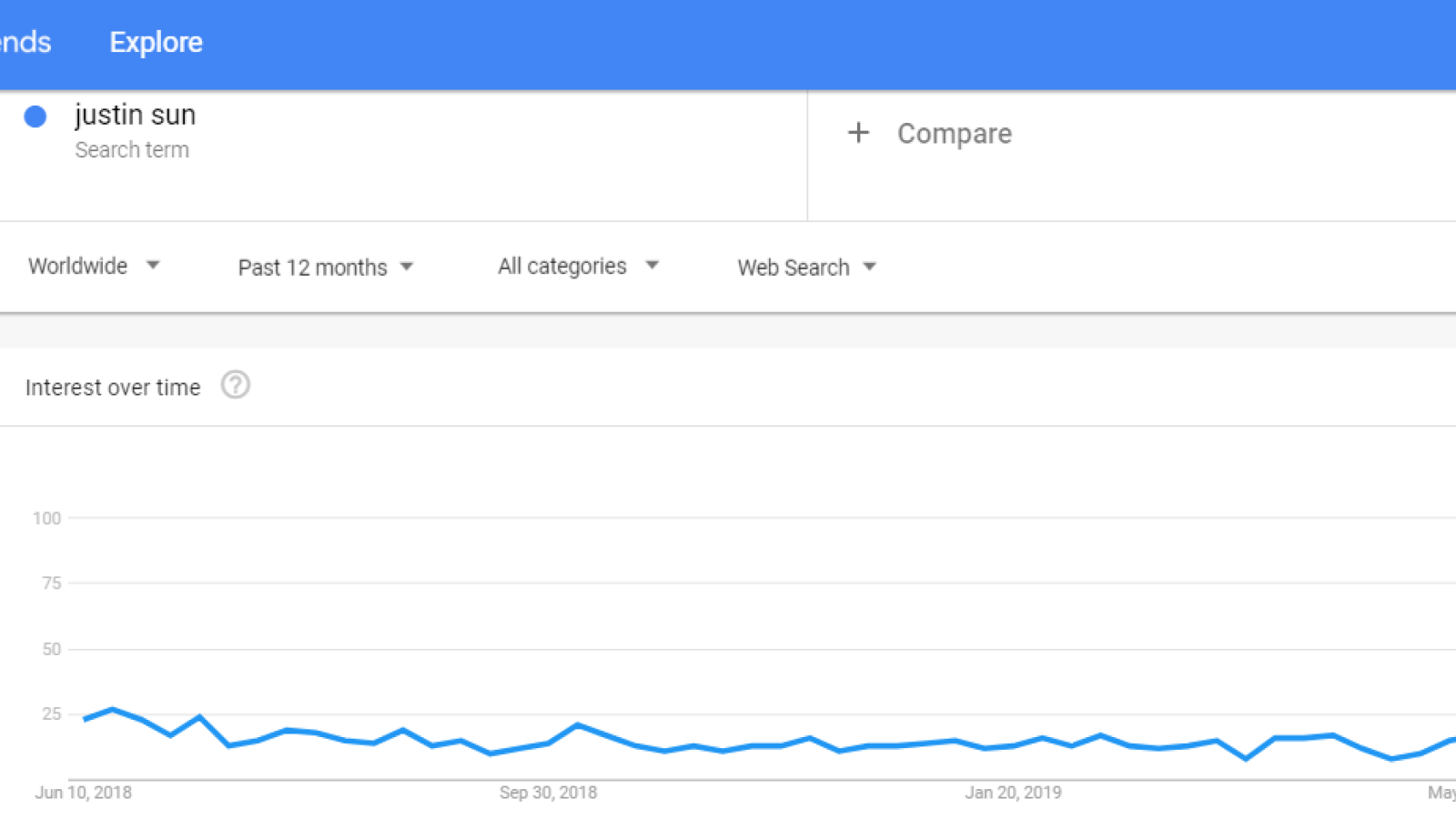 As the graph shows, this is the first major breakthrough into the mainstream for Sun, a Twitter regular with more than 1.2 mln followers.
As reported by U.Today, the Tron CEO had to pay a staggering $4.5 mln in order to make this happen (the sum ever raised for the San Francisco-based Glide Foundation).

Apart from lifting Sun's celebrity status and helping the poor, this initiative is also very promising for the whole cryptocurrency industry.
Some believe that Buffett could warm up to crypto after having lunch with Sun, but there is also a lot of skepticism in the air - will he even care?