EOS is one of the most advanced blockchains around, so it's not surprising that the token is gradually gaining in value. Being "a blockchain architecture that scales to millions of transactions per second, eliminates user fees, and allows for quick and easy deployment of decentralized applications", EOS is a perfect choice for commercial dApps. During its 1-year ICO, EOS' market cap has reached $4 bln, though now it's $2.5.
What can drive EOS growth, and what are the EOS price predictions 2019?
EOS price forecasts 2019
The cryptocurrency market is very volatile, so it's hard to make any certain short-term predictions. However, some websites try to speculate on the EOS price. Here are the forecasts provided by analytic portals:
According to Wallet Investor, EOS is one of the rare cryptocurrencies that would be a great choice for investment. Its team believes that EOS will reach $911 by 2023.

A Steemit writer, OrdinaryRich, said that EOS might hit the $20 mark by 2019. Besides, he predicts that EOS will have about 60% more than Ethereum's market cap.

The CoinSwitch website states that EOS will cost around $15 during 2019. Investors are interested in this coin thanks to its great technology. A lot of experts are sure that EOS will develop as one of the best ICOs on Ethereum network.
Here's the information posted on the Coinfan website: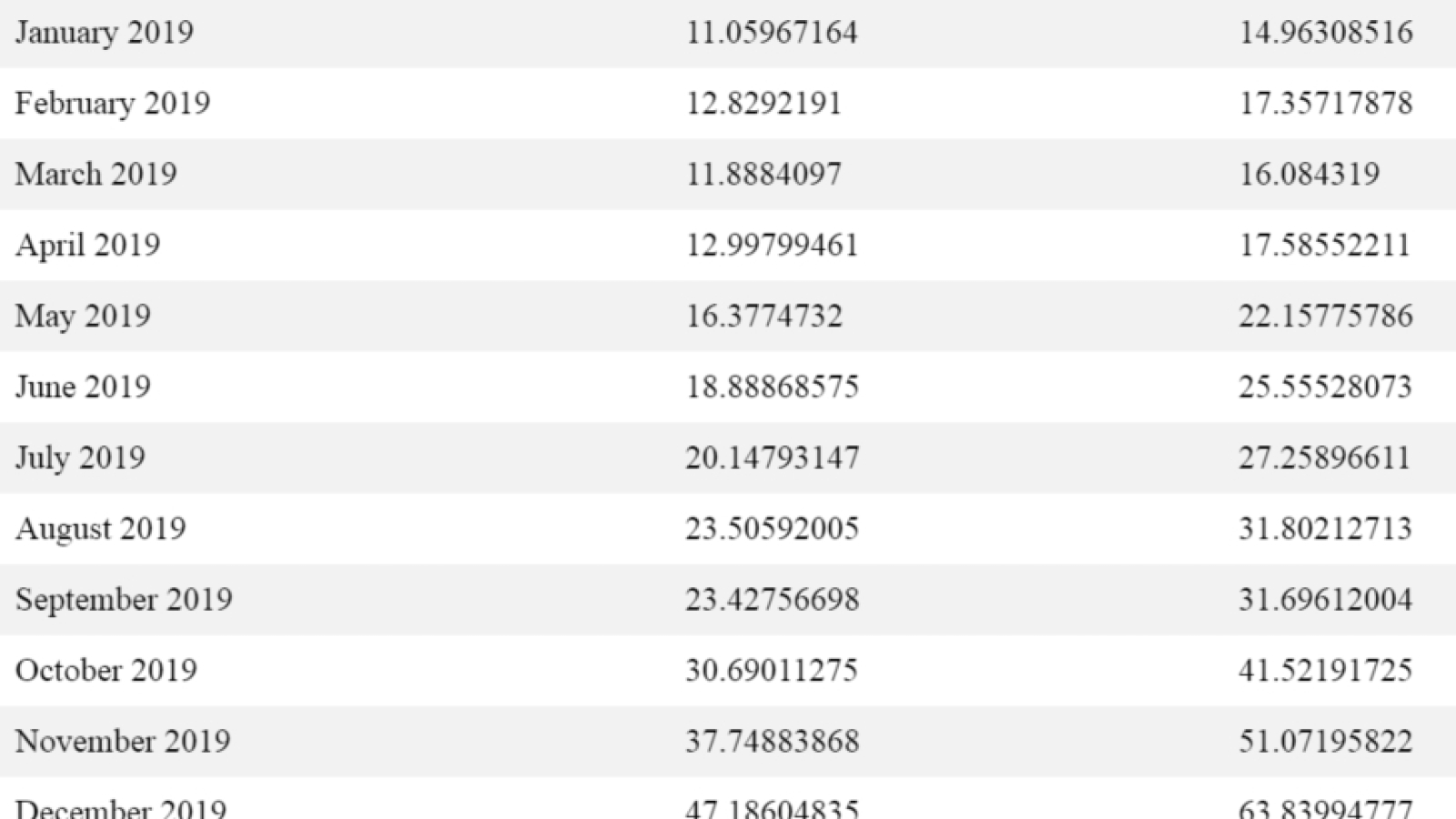 At the moment, the forecast isn't accentuated yet, but things can still change.
What will drive EOS development?
The Theoofy.com website provides pretty much the same information: its EOS prediction for 2019 is $20. Such price growth can be triggered by several events.
The domination of Bitcoin and Ethereum over the cryptocurrency market is expected to decrease by 15%. As new, more advanced cryptocurrencies enter the industry, investors will switch their attention to altcoins.

The crypto market will grow by at least 4%.

EOS' market cap is expected to rise and reach 60%, larger than Ethereum's market cap. The Block.one blockchain has enough potential to overtake Ethereum.
What else will contribute to EOS' growth? There are many factors that will drive its development: community activity, social hype, new technical releases, investors and partnerships. It's clear that EOS will be further implemented in the infrastructure of corporate users. The EOS community will be lucky if the Chinese and US governments change the current situation regarding regulation – it might open new opportunities.
The number of applications based on EOS is growing significantly, and the community is attracting partners from different spheres:
The #EOS ecosystem of blockchain-based applications #BuiltOnEOSIO continues to grow. Got a project you'd like to share with us? Email us at spotlight@block.one pic.twitter.com/HL1xagUvw9

— Block.one (@block_one_) 20 декабря 2018 г.
Meanwhile, Internet users claim that even if EOS reaches $10, it will already be a significant achievement. Before it starts soaring, you should consider this coin for investment.
Disclaimer: The opinion expressed here is not investment advice – it is provided for informational purposes only. It does not necessarily reflect the opinion of U.Today. Every investment and all trading involves risk, so you should always perform your own research prior to making decisions. We do not recommend investing money you cannot afford to lose.