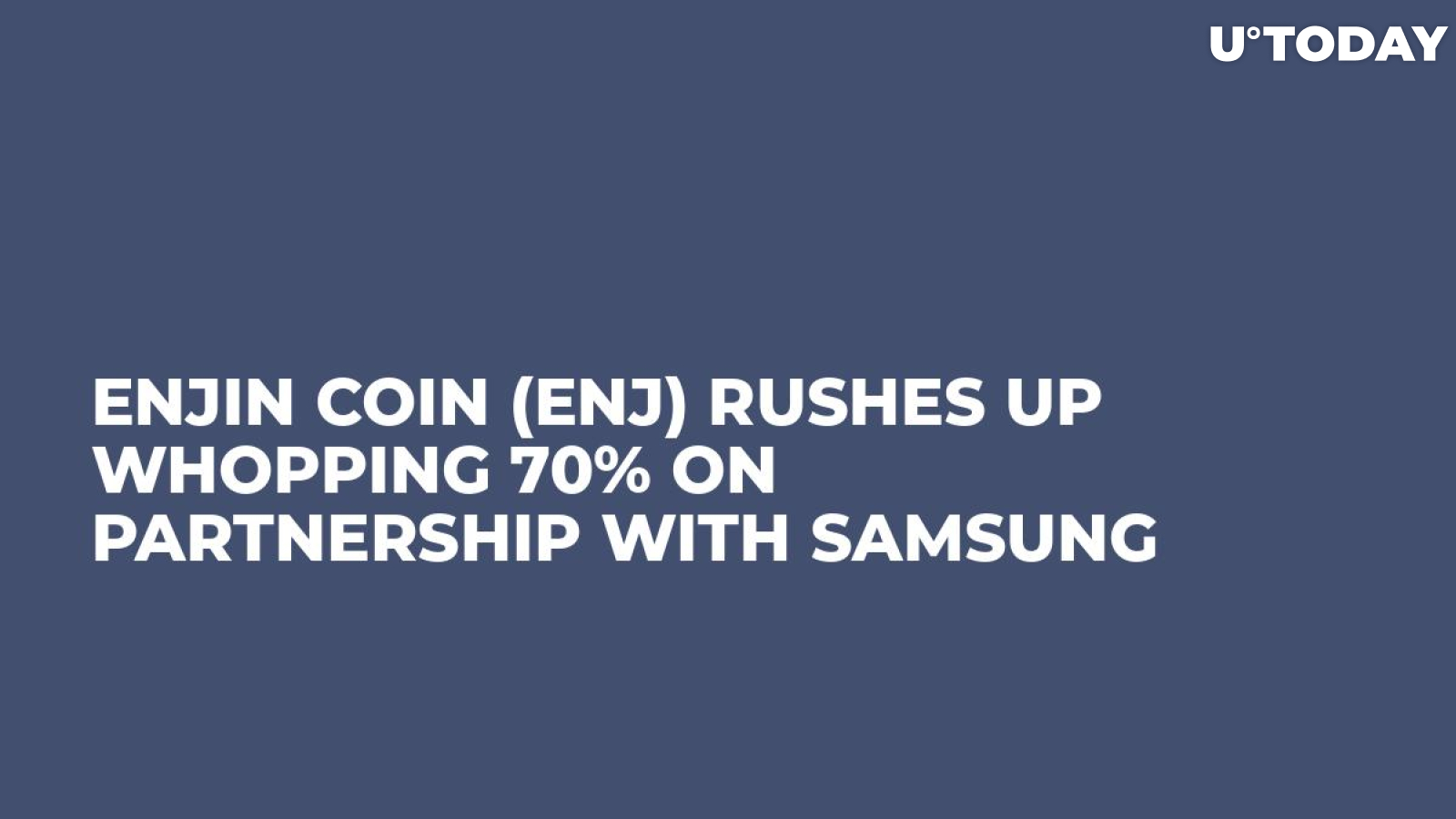 Cover image via U.Today
On Friday, March 8, South Korean media platforms spread the word that technological giant Samsung has confirmed its cooperation with the Enjin platform, the emitter of the Enjin Coin (ENJ).
ENJ is now supported by Samsung's new 'blockchain smartphone' S10, along with Ethereum and reportedly ERC20 tokens based on it.
ENJ soars on the news
Once the news appeared, investors rushed to buy, so by now ENJ has appreciated nearly 70 percent.
Currently, the coin holds position #43 on Coinmarketcap and is trading at $0.1651.
Enjin has also confirmed that now its digital asset has been added by Samsung's flagship phone, the S10.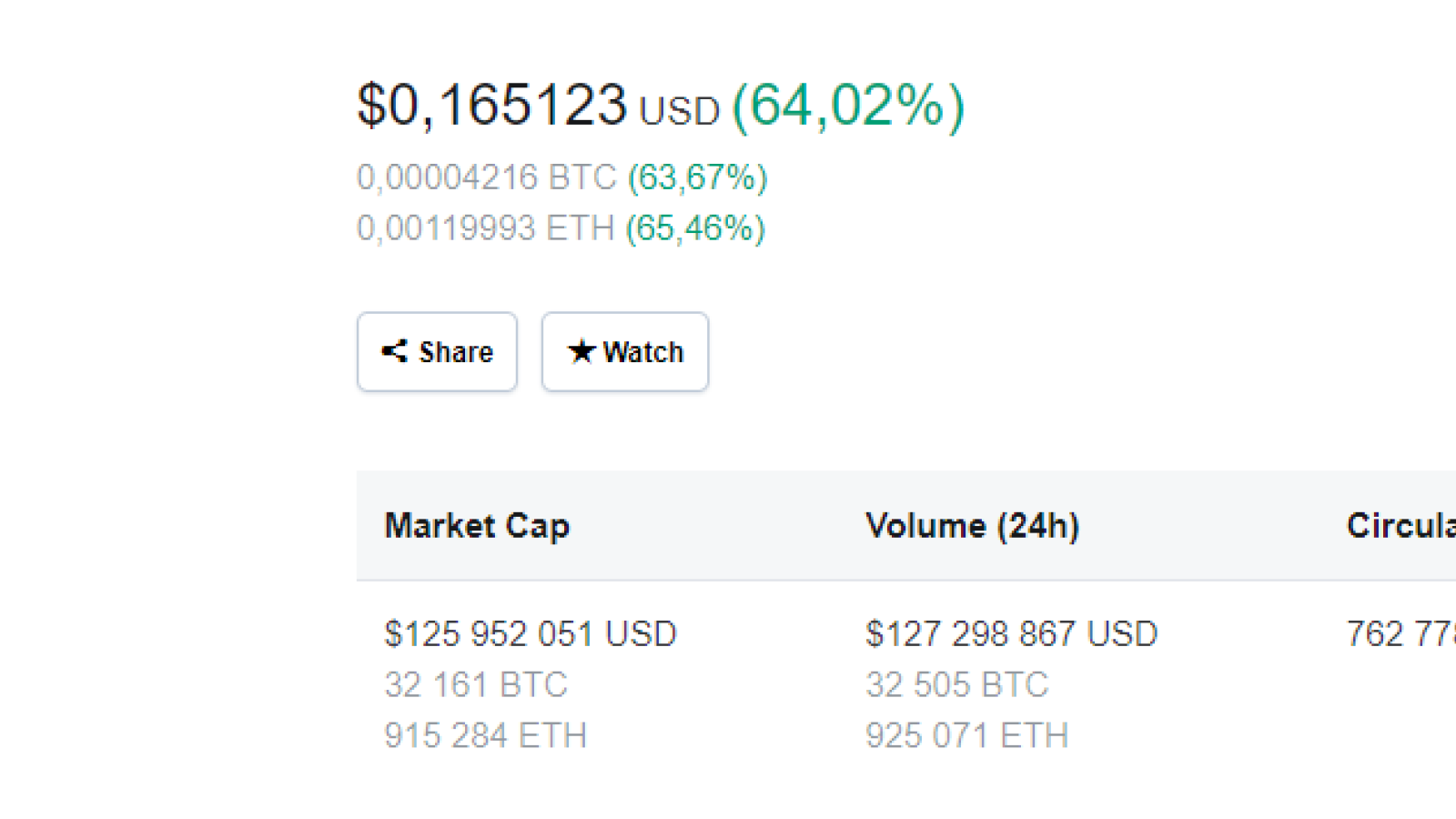 Samsung's Blockchain Keystore
The tech giant made a presentation of its new S10 phone in Spain at the end of February. The phone is equipped with a new feature dubbed Blockchain Keystore. It allows keeping private keys on users' crypto wallets. This got the attention of numerous crypto users.
At the show, Samsung also presented a picture with the logo of Enjin – a gaming platform with its own crypto coin. Since then, many have been wondering if Samsung will actually add ENJ to the Blockchain Keystore section of the new phone.
ENJ is a crypto coin for in-game goods and items. It is tradeable, and one can swap it while playing between various gaming platforms. The token is based on the ERC-1155 ETH standard.
Rival phones
Earlier, U.Today reported that the HTC electronics giant also released a smartphone for working with crypto coins – Exodus. First it was available only for crypto, but now it is already being sold for fiat currencies.
Exodus allows storing crypto assets and transferring them to other users.
Swiss company Sirin Labs has also released a smartphone for storing and trading cryptocurrencies – Finney. The company has its own digital coin, SRN, and its own SIRIN OS for crypto wallets and dApps.