Opera, one of the leading browsers, has just announced that its crypto wallet will soon be available for iPhone and iPad users. That's the result of a successful test of their bleeding-edge product on Android-based devices.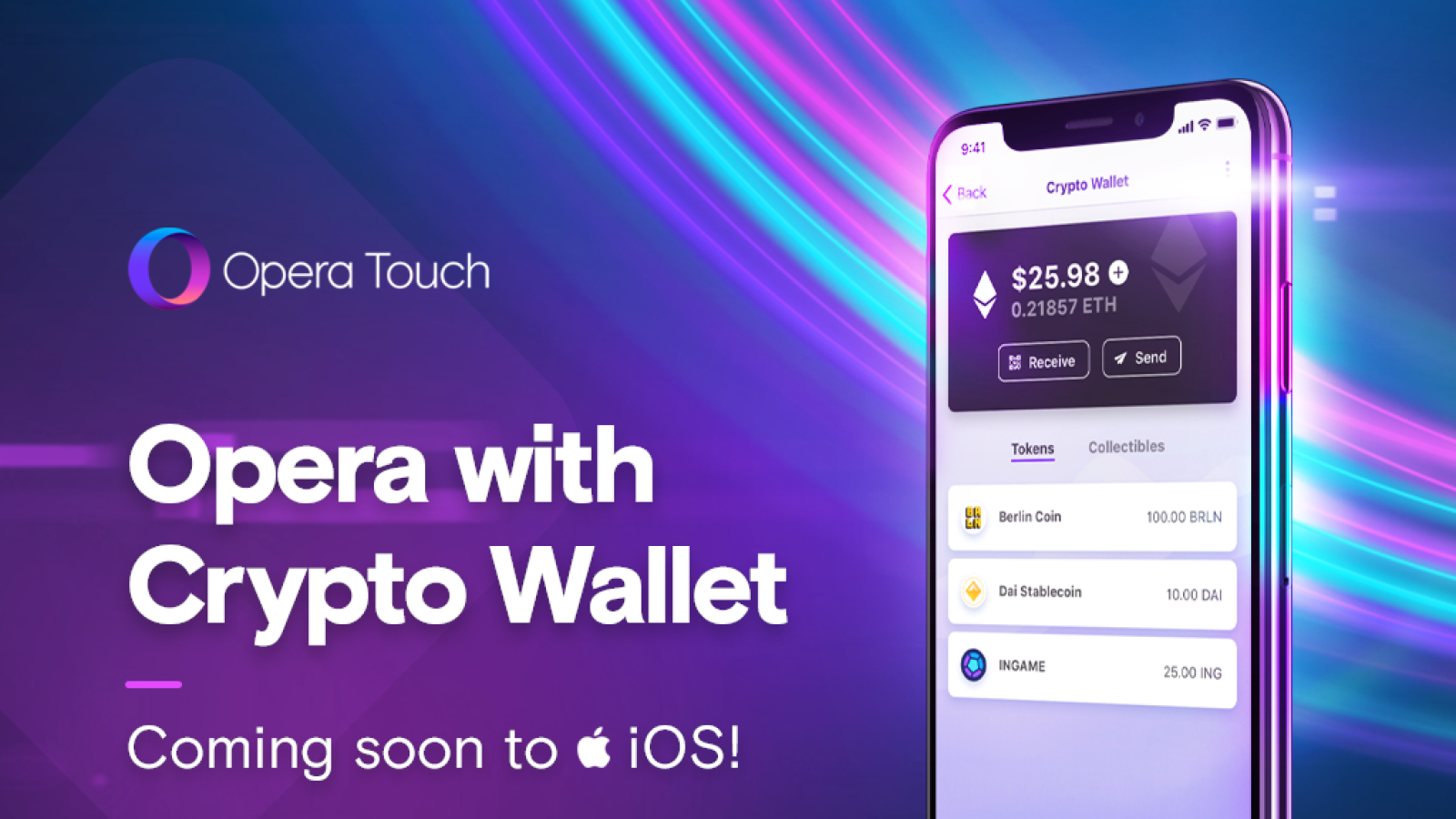 A crypto-equipped browser
Opera Touch, which is powered by the Ethereum Blockchain, serves as a dApp explorer. As U.Today reported earlier, the rollout of its Android version took place in December. The launch timeline of the iOS-based app hasn't been announced yet, but those who are interested can sign up to test it.

Moving away from crypto, Opera Touch also supports some innovative functions, such as 'My Flow' for sharing browsing activity across multiple devices. The new browser also allows its users to block cookie dialogs.
No need for other wallets
The integration of this crypto wallet into a browser will help to further propel the adoption of cryptocurrencies. There is no need to install a separate app in order to store crypto. However, it is worth noting that Opera Touch only supports Ethereum (ETH), ERC20-based tokens and non-fungible assets in the likes of CryptoKitties.

Recently, Samsung also introduced the Galaxy S10, its new flagship phone that will support Bitcoin (BTC), Ethereum (ETH) as well as Enjin Coin (ENJ).