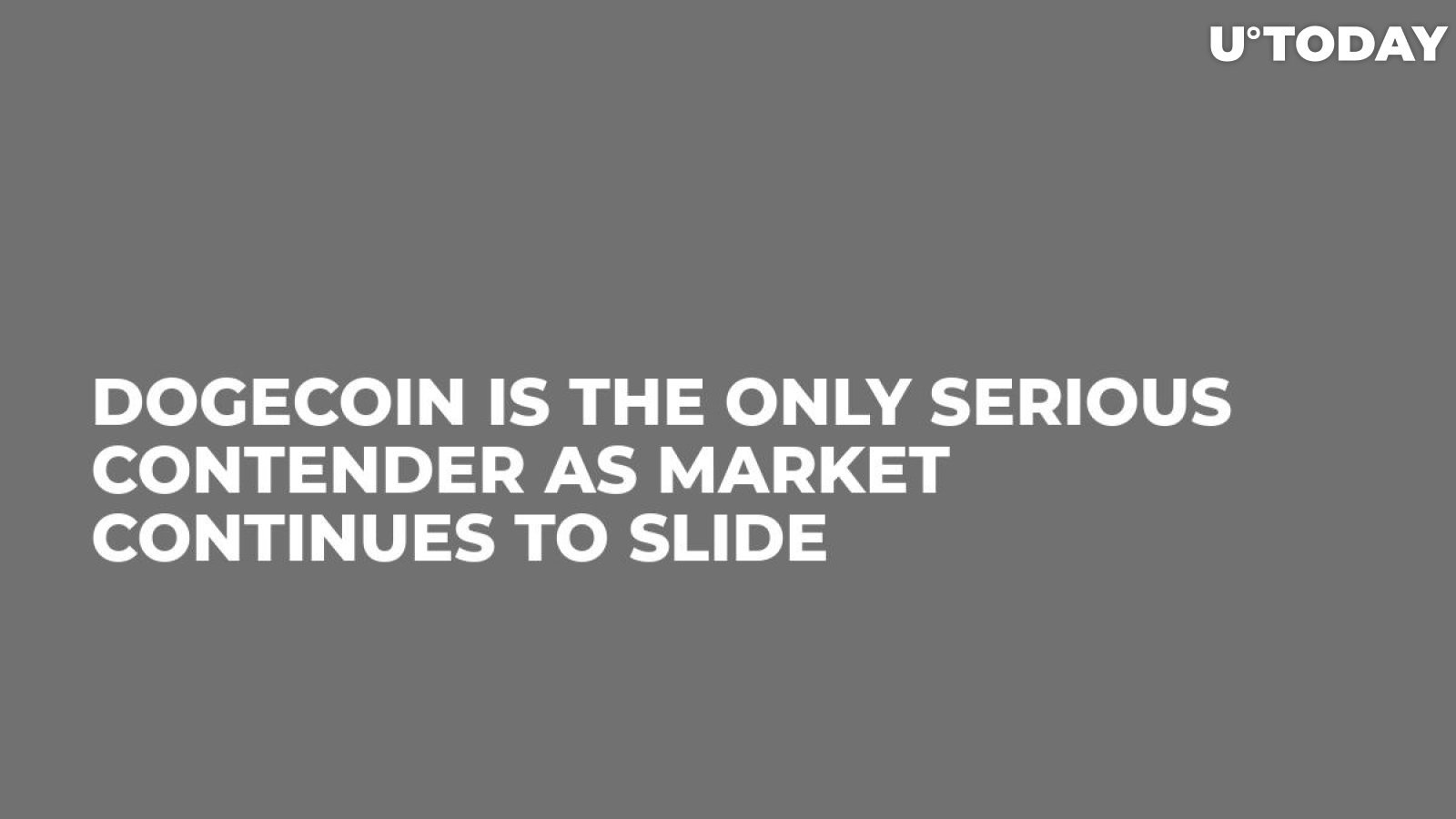 Cover image via U.Today
Negativity continues to dog the market as the entire top 100 coins, baring three, are reporting red numbers over the last 24 hours. The bearish sentiment began with a sharp downturn, but since then it has been a gradual slump as large portions of the cryptocurrency market cap have been wiped out.
However, amongst the downturn, there is one coin which is reporting good numbers and has actually surged, against the trend, over 160 percent in about a month. What is most surprising is that this coin started out as a joke, but is now being taken a lot more seriously.
Dogecoin is today showing a 2.4 percent gain since yesterday, and through this week of negative growth all around it, is up from $0.0048 to $0.0063. In fact, these gains have helped it crack the top 20 in terms of market cap as it currently sits in 17th.
A bad week
Following Bitcoin's rapid fall below $7,000 on Sept. 6th, the market has mostly flattened out, however, the movement has still been predominantly downwards, albeit, gradually. In the last week, Bitcoin has gone from $7,300 to $6,200, with the rest of the market following.
Today shows a slew of red numbers across the top 100 coins, but all the losses are small, ranging between a couple percent. However, it is clear that the sentiment is still negative, despite news of a new regulated and viable stable coin called Gemini Dollar.
There are however some bigger losses for more popular coins as the likes of Litecoin and Cardano are showing a fall in around 10 and 13 percent respectively over the last 24 hours.
No laughing matter
On the positive side of things, little-known coins ChainLink, DragonCoin and MOAC are showing some returns, but it is Dogecoin that is impressing overall.
There has been some positive news surrounding Dogecoin in the past month or so, such as Dogethereum being an important update which brings smart contracts to the coin, as well as it potentially being a result of it having been added to the popular Robinhood app as a currency available for trading in mid-July.
Still, regardless of its reasons for soaring, it is an interesting case-study. The general feeling around cryptocurrencies is extremely bearish, with the ecosystem doing all it can to find good news. Yet, in amongst all of it, a cryptocurrency that started as a joke, with not too much push or innovation, is managing to succeed.