Fortunately, the ETF refusal did not influence the rate of Bitcoin; moreover, its quotes have increased by more than 2% over the last 24 hours.
Since the beginning of May, the Bitcoin rate has risen by about 40%. However, its current value is still far from the record mark that the cryptocurrency reached in December 2017.
In terms of important fundamental factors, on May 20, 2020, the next Bitcoin halving (BTC) will occur, reducing the remuneration of miners by half. This process can have a significant impact on the price of the cryptocurrency.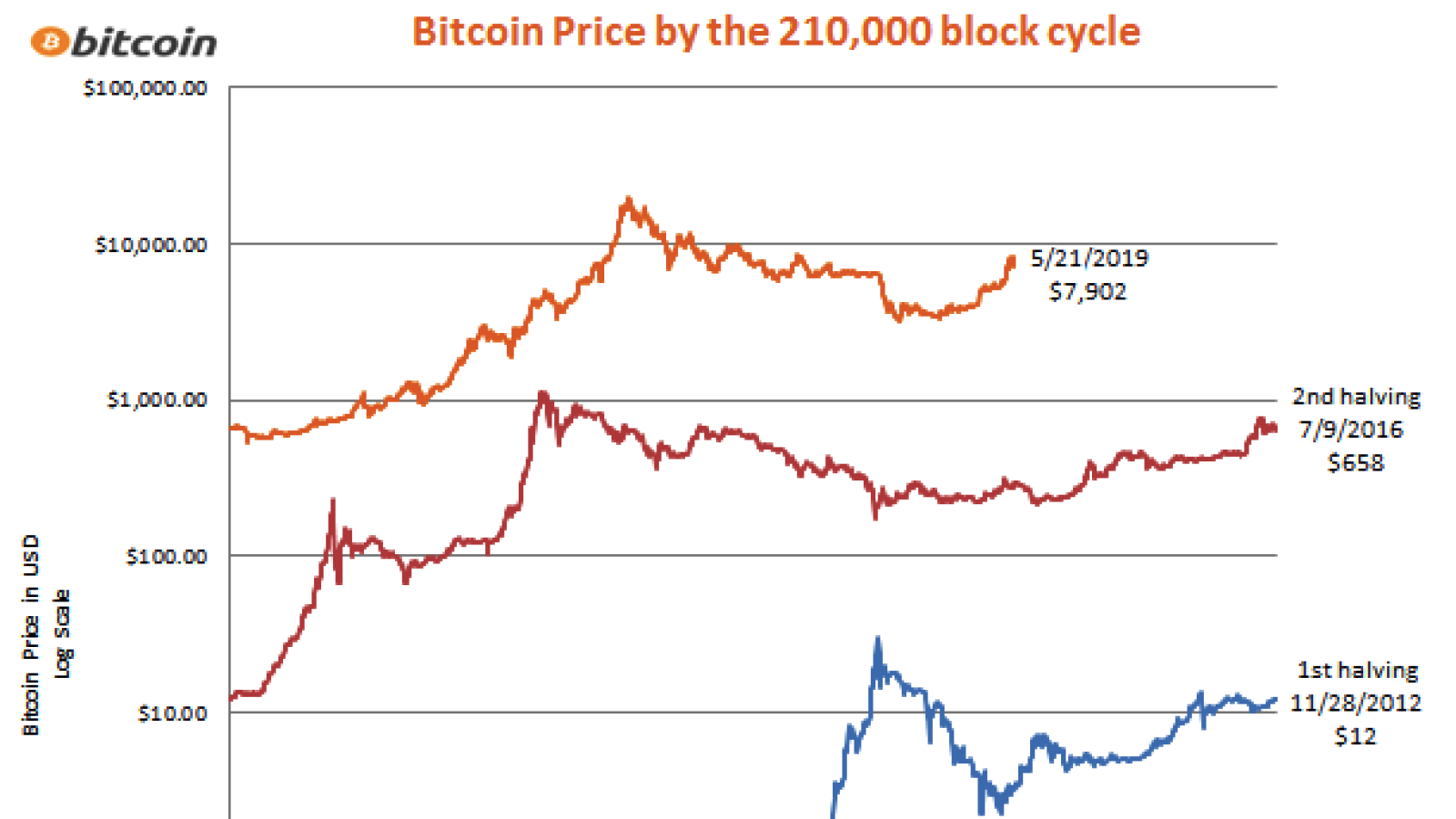 This will be the third halving on the Bitcoin blockchain: the first one took place in 2012, reducing the reward for each mined block from 50 to 25 BTC, while the second decreased the award to 12.5 BTC.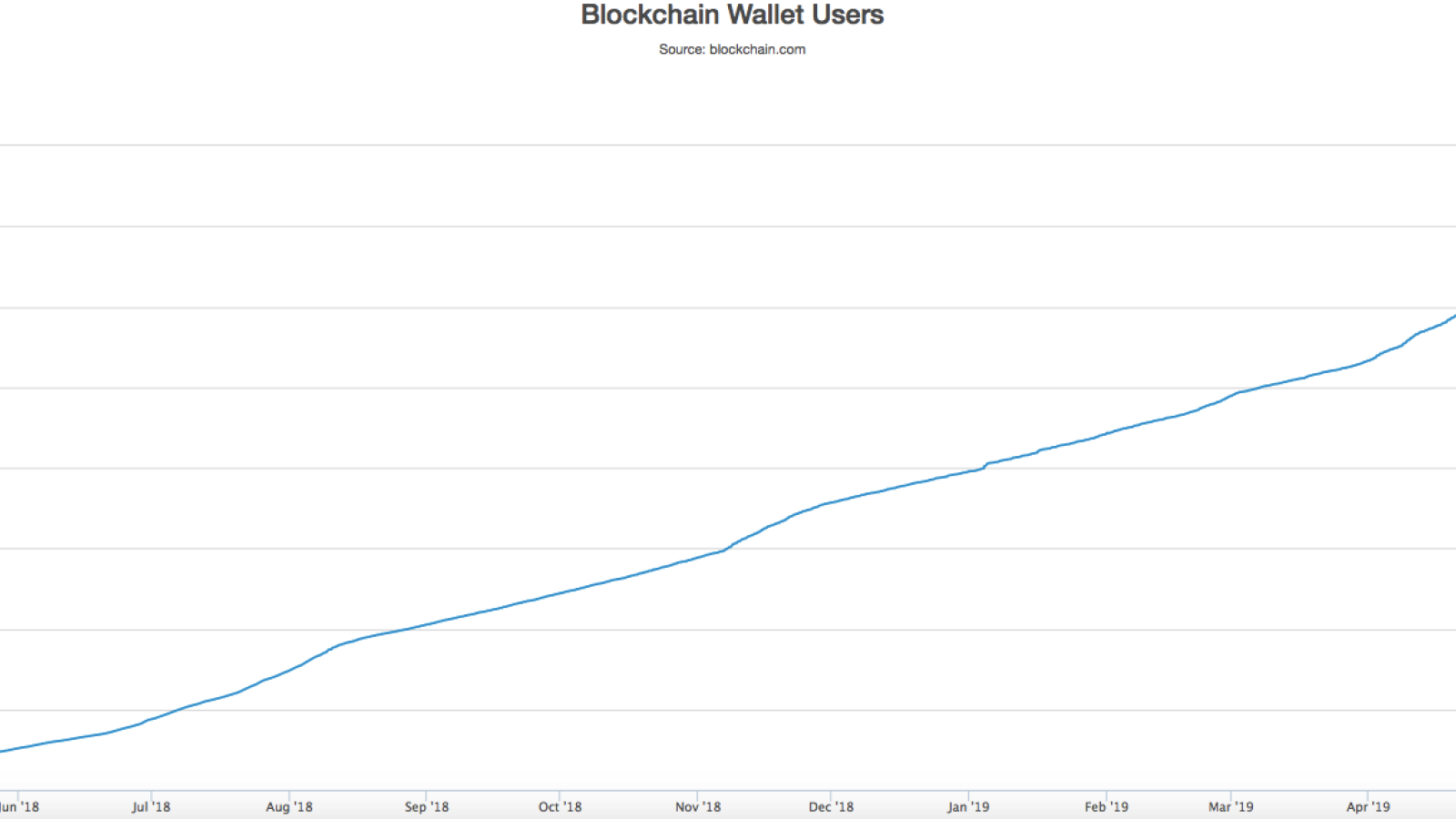 What is more, the number of blockchain wallets has increased by almost 35% (to 38 million units) since May 2018, despite the prolonged drop in the market. If the current dynamics continue, their number will approach the critical level of 50 million units by the end of the year, which will allow Bitcoin to rise in price to $10,000.
Regarding the technical part, the situation looks the following way.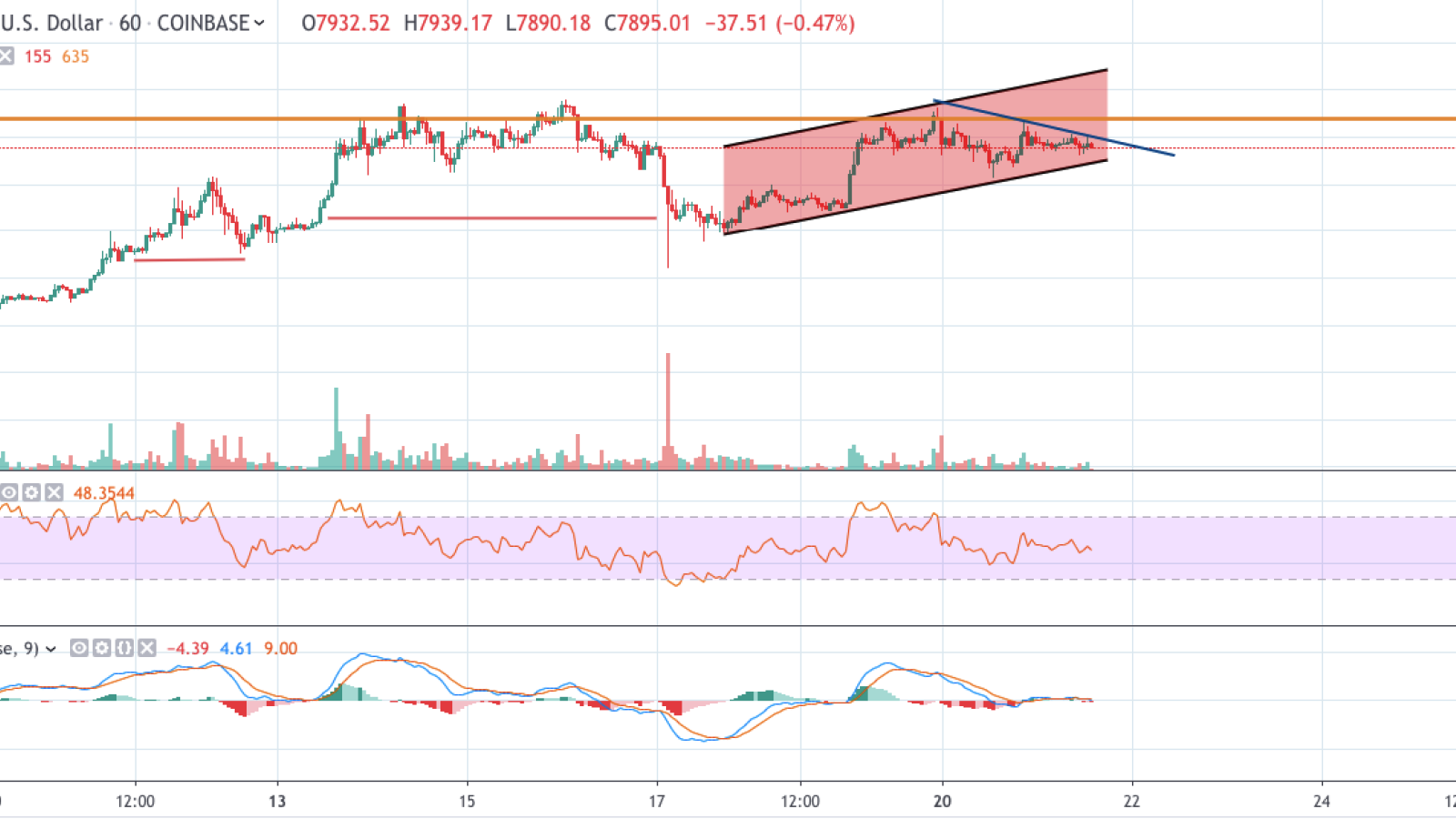 Our BTC prediction made yesterday is coming true, as the quotes are looking upwards to the levels above $8,000. However, one should not wait for a quick bull run to $8,500, as there are no prerequisites for that. Neither MACD nor the RSI indicator show strength.
Taking it into consideration, BTC can touch the $8,200 mark, which is supposed to be the highest peak of the current week. A confirmation for that is the decreasing BTC market share, which has recently fallen by more than 4%.
The price of BTC is trading at $7,897 at the time of writing.