Neither rising nor falling, Bitcoin has been keeping in the range between $7,900 to $8,100 for several days in a row. The crypto community has divided into two camps: some claim it's the start of the bearish period, others believe it still has enough potential to break the $10,000 level. But why doesn't the last leap on the top happen? Check out Bitcoin price forecasts from TradingView experts to find out what they think about our short-term perspectives.
Expect $6,800 - $6,400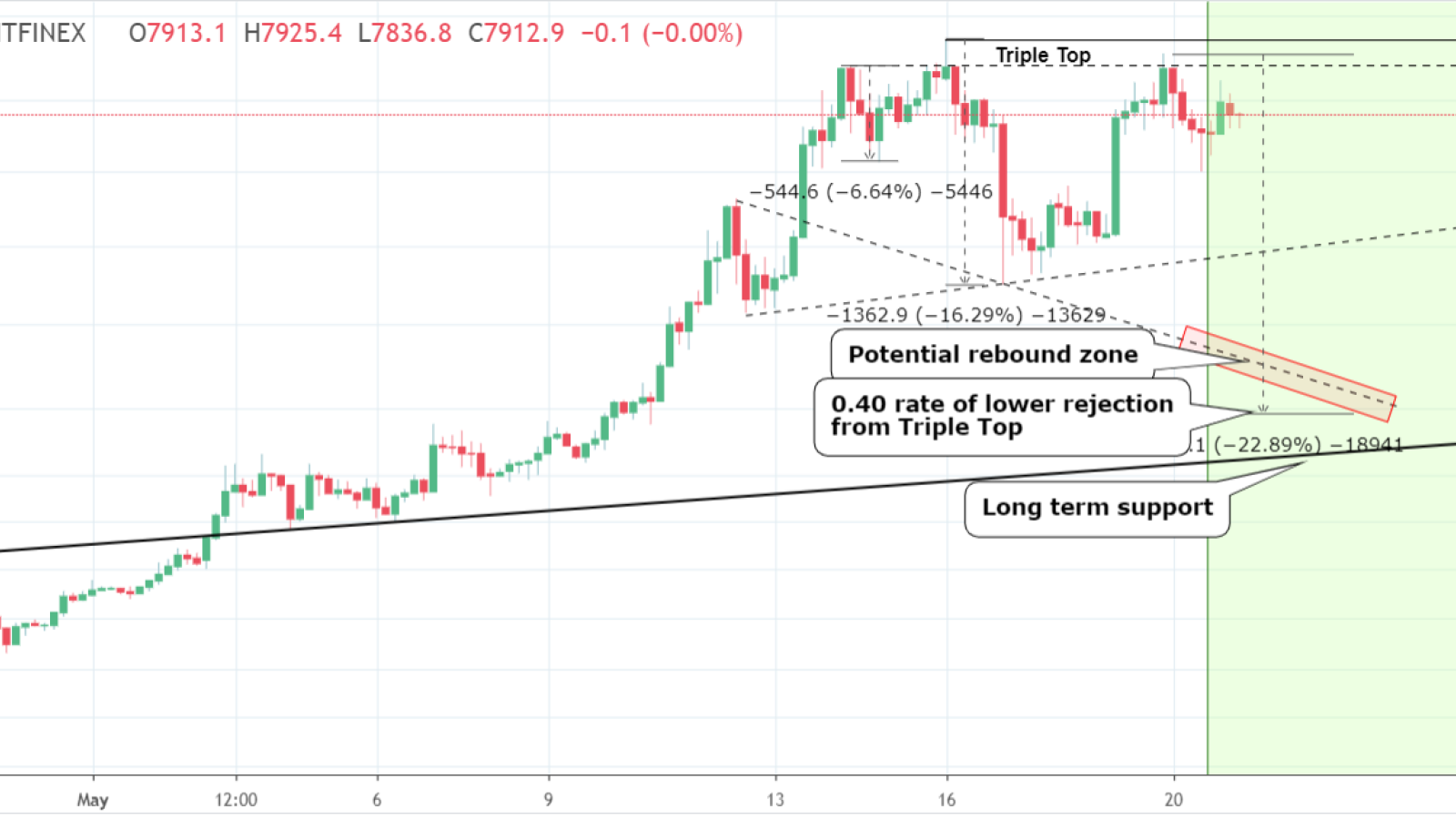 Bitcoin was rejected for the 3rd time in the 8,200 - 8,360 zone, making a Triple Top rejection formation on 4H (turned neutral with RSI = 51.868, ADX = 28.597 as it is trading close to the 0.500 Fibonacci level). That means we should be expecting the rebound zone within the $6,400 - $6,800 range assuming that the decline rate on every rejection increases by 0.40. There is also obvious long term support, which will be an accumulation for the next leg up towards $10,000.
Whales are playing with the market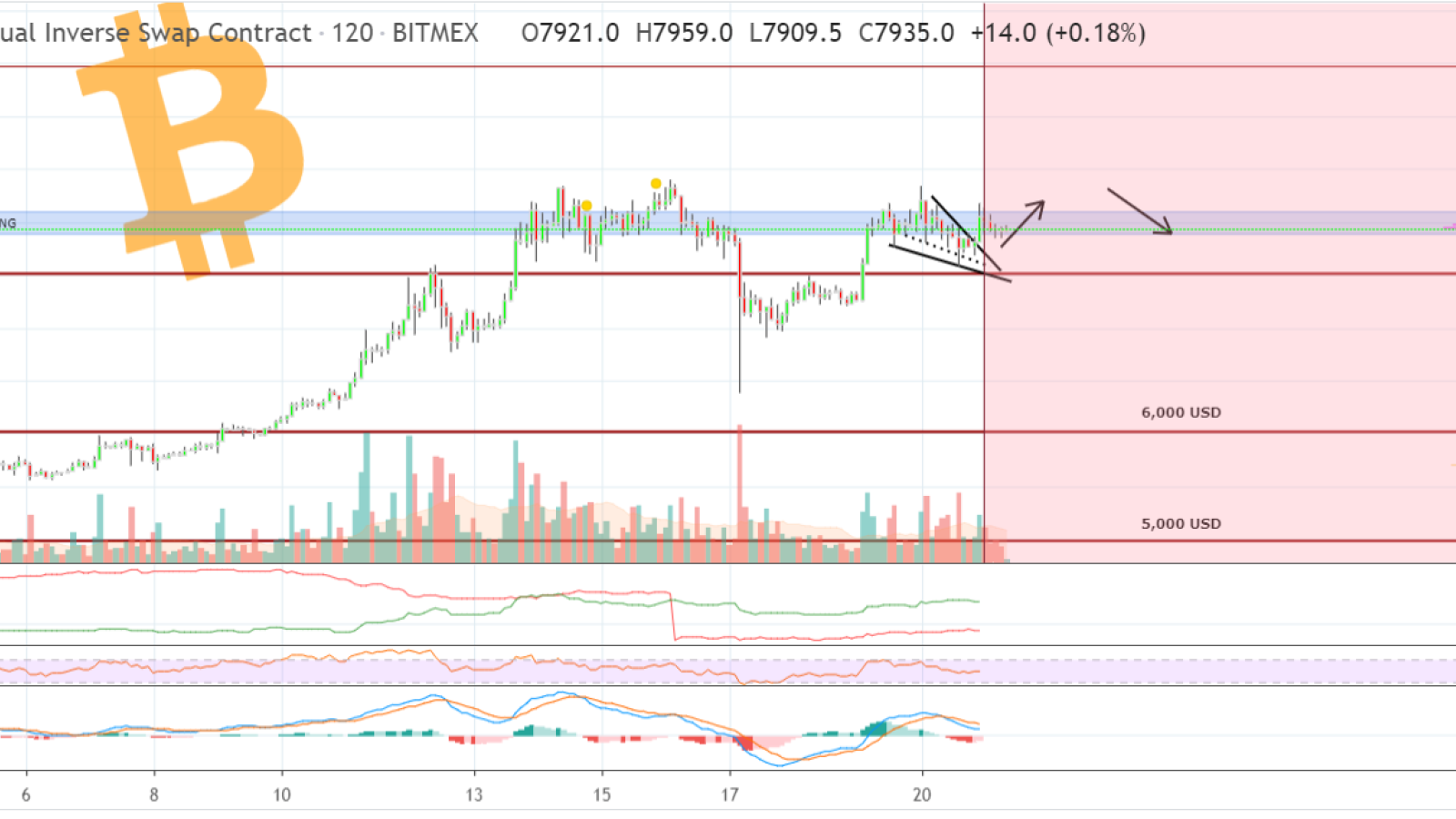 To start with, we should admit that the BTC-Dominance increased from 50%-60.1% and held on that level until suddenly dropping by 4% when tables turned in favor of altcoins. Now, we are trading at a key level which is $8,000 and is always super toxic. Whales are having a blast – they are playing with the market.
So what happens is that when we are getting closer, a key level of optimism rises, Bitcoin can't choose a direction, investors start to worry, and they again leave the altcoin market.
What we see now is the BTC-Dominance movement that's very similar to what happened before the Parabolic Bull Run in 2017. We still might see a Parabolic Bull Run like in 2017. In fact, we have moved way faster and steeper than what we did back then. Whales have changed their plan – and the move from $5k to $8,400 went faster than expected.
But before the next leap happens, you will experience that the whales will continue to go back and forward, up and down, just to kill you and take your money.
BTC will go in the downtrend channel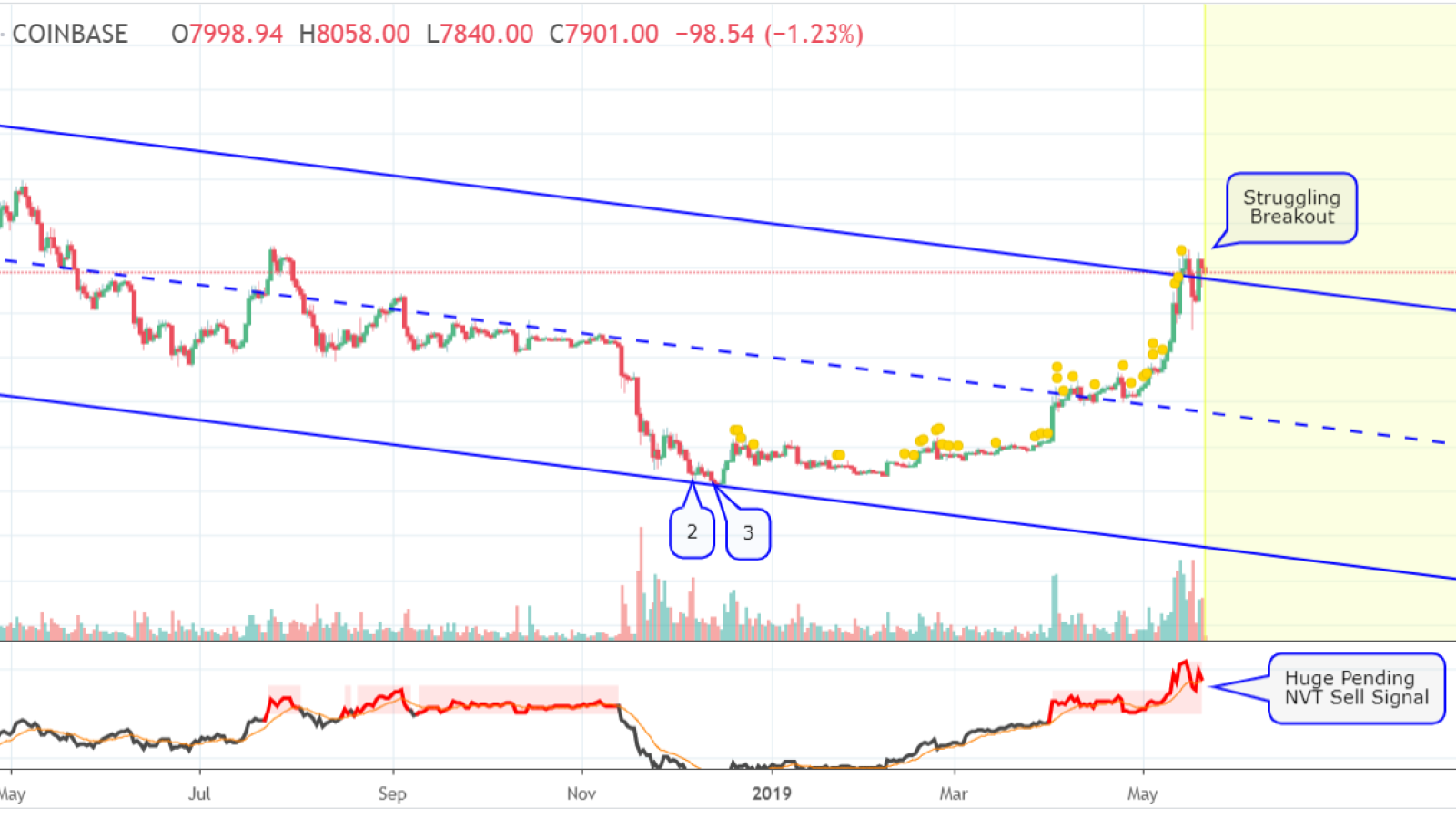 Looking at the daily BTC chart, we can see that Bitcoin is testing the top side of a huge downtrend channel, which it has been trading in for over a year. On the top side of it, we had two reactions between February and March of 2018. On the bottom side, we had three clear reactions between then now as well. Additionally, there were several reactions on the center line of the downtrend channel, all throughout the bear market. So, this is most definitely a downtrend channel.
As you can see, we have poked up above the top of the downtrend channel. However, BTC has been struggling to stay above it, and we are currently retesting the top of it at this very moment. So, if BTC fails to hold the top of this big downtrend channel, then we will obviously head back inside of it. However, if BTC holds the top of the channel and breaks out to the upside, then the price target would be at about $14,000.
There is a higher probability that BTC will get rejected here and fall deeper into the downtrend channel particularly because of the NVT, MFI, and log regression issues.
Bottom line
Bitcoin has not decided on where it's heading yet. All BTC price predictions differ fundamentally, and it's not clear whether it will be able to reach the $10K level in the nearest future. All we should do now is to monitor the market and try not to make abrupt movements – trading is extremely risky.
Bitcoin price predictions are taken from TradingView