While Bitcoin keeps trying to break $8,000, altcoins are showing good growth even in correlation to BTC. All top 10 coins are in the green zone. The top gainer is Binance Coin, whose rate has skyrocketed by 10% over the past day and could surpass the $30 mark.
Indeed, it seems that the altcoins market is back, and soon, we can expect new highs. Such a scenario is backed by Binance Research, showing that today is an excellent opportunity to buy promising cryptocurrencies.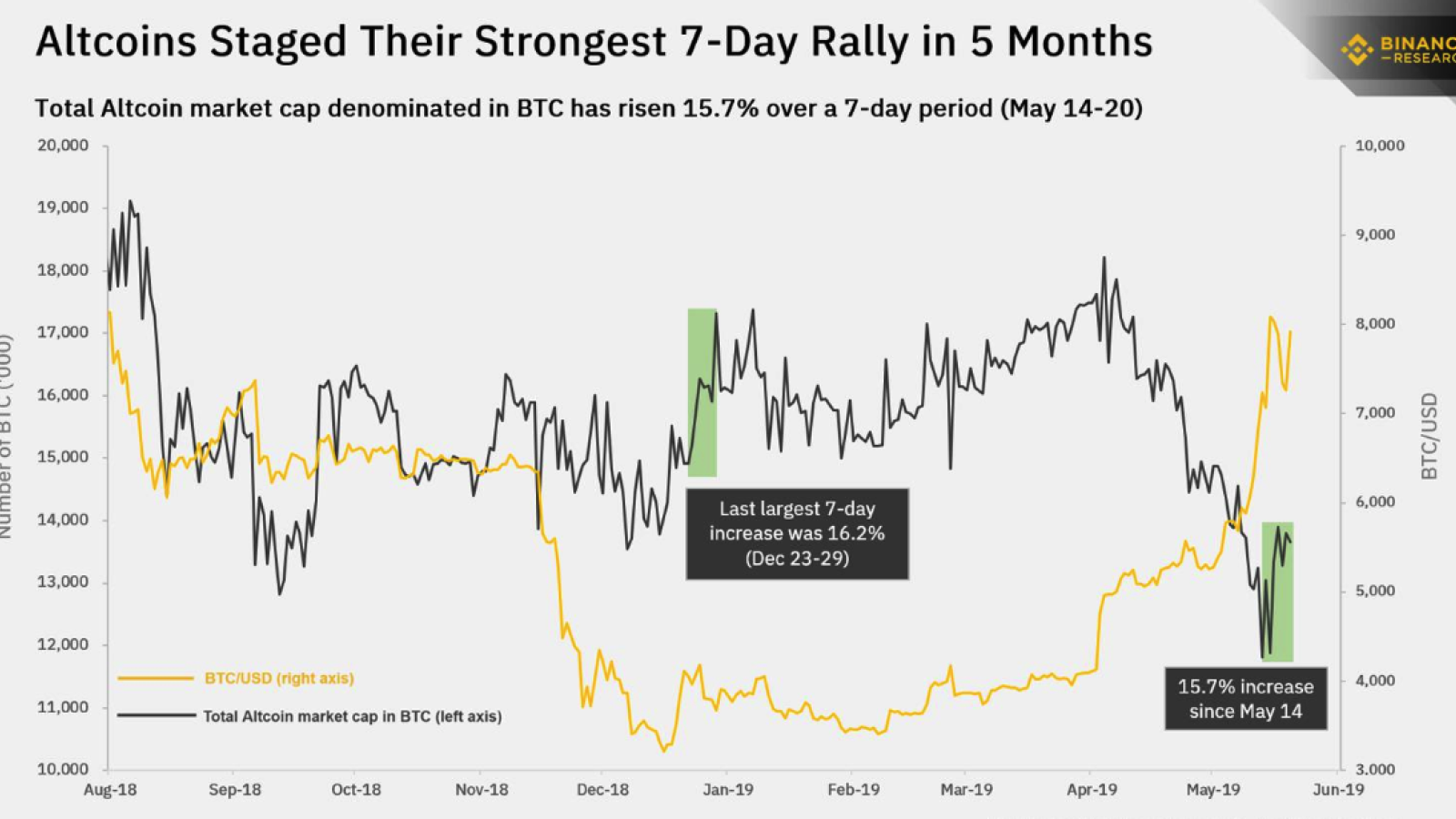 However, BNB was not the biggest gainer: the price of Bitcoin SV more than doubled yesterday as its creator Craig Wright registered Bitcoin's white paper as his.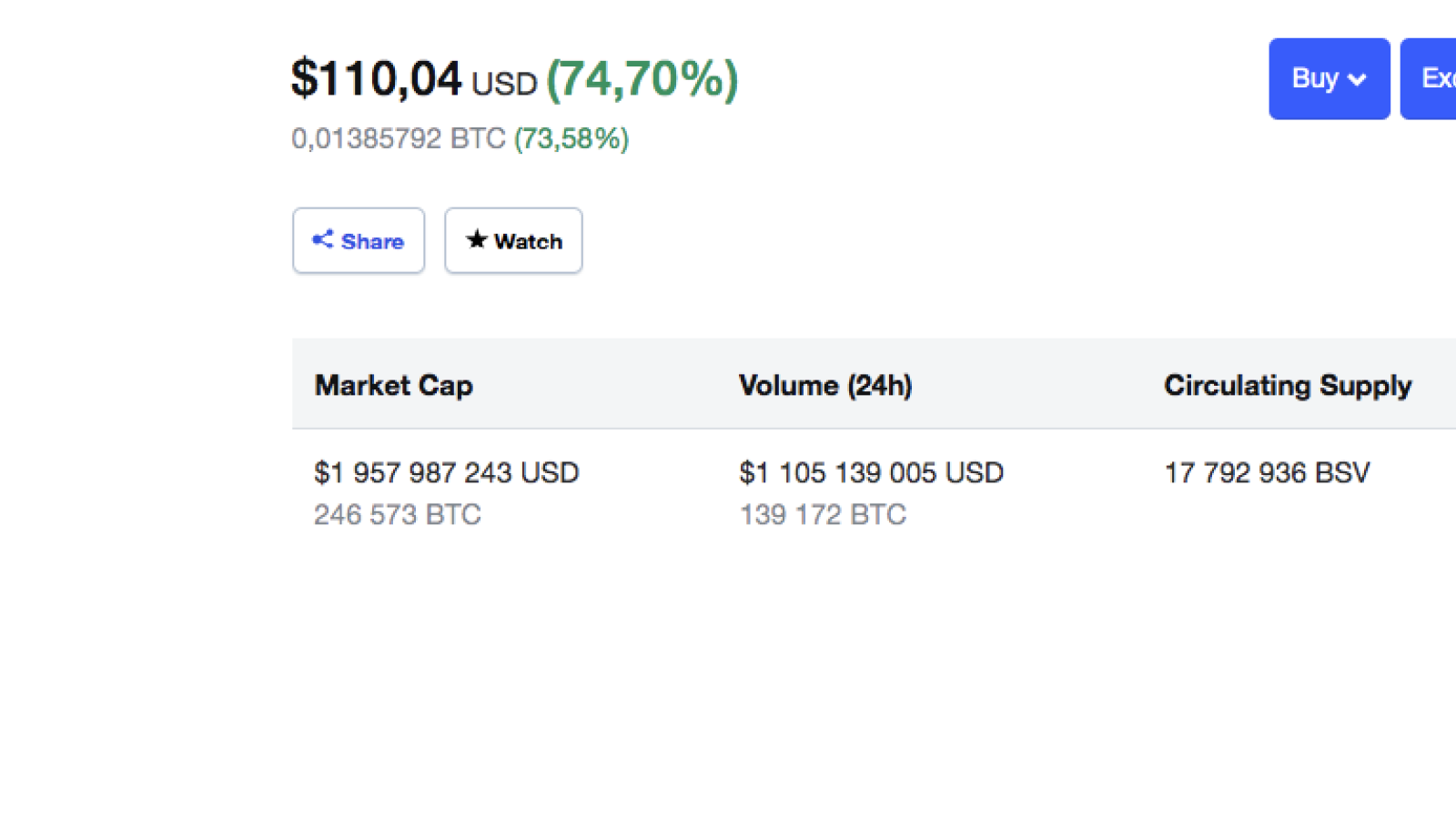 Now, let's turn to the technical point of view.
BTC/USD
The rate of the world's top crypto has not changed over the last day; Bitcoin has been trading sideways for 3 days already. We could see the same situation one month ago, at the end of April. However, back then, the quotes started to rise.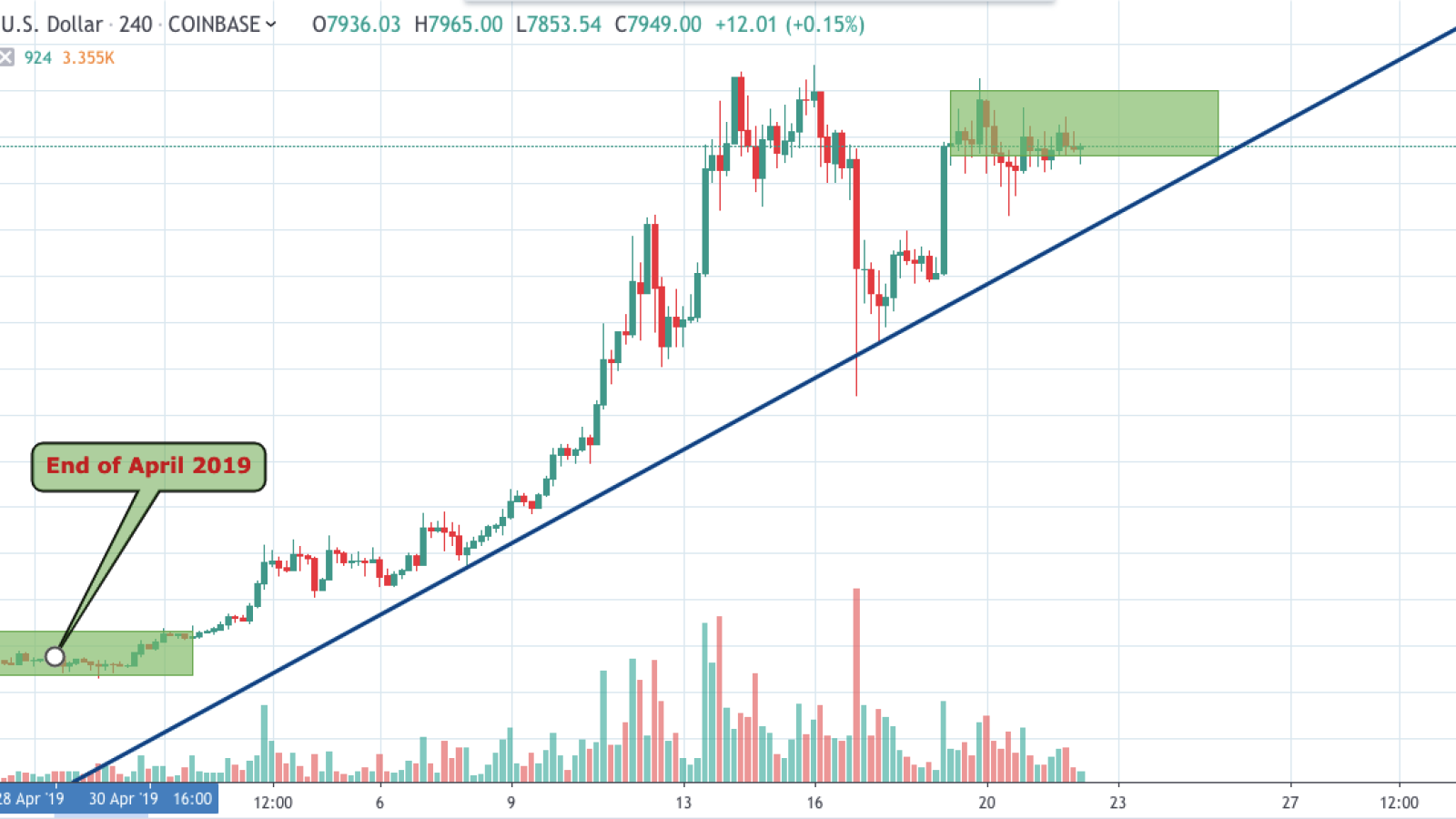 Summing up, Bitcoin might keep trading in the green zone ($7,900-$8,250) until the last days of May.
The price of BTC is trading at $7,953 at the time of writing.
ETH/USD
If yesterday ETH quotes were trading in one direction with BTC, today, Ethereum is doing much better, as its rate has increased by 3%.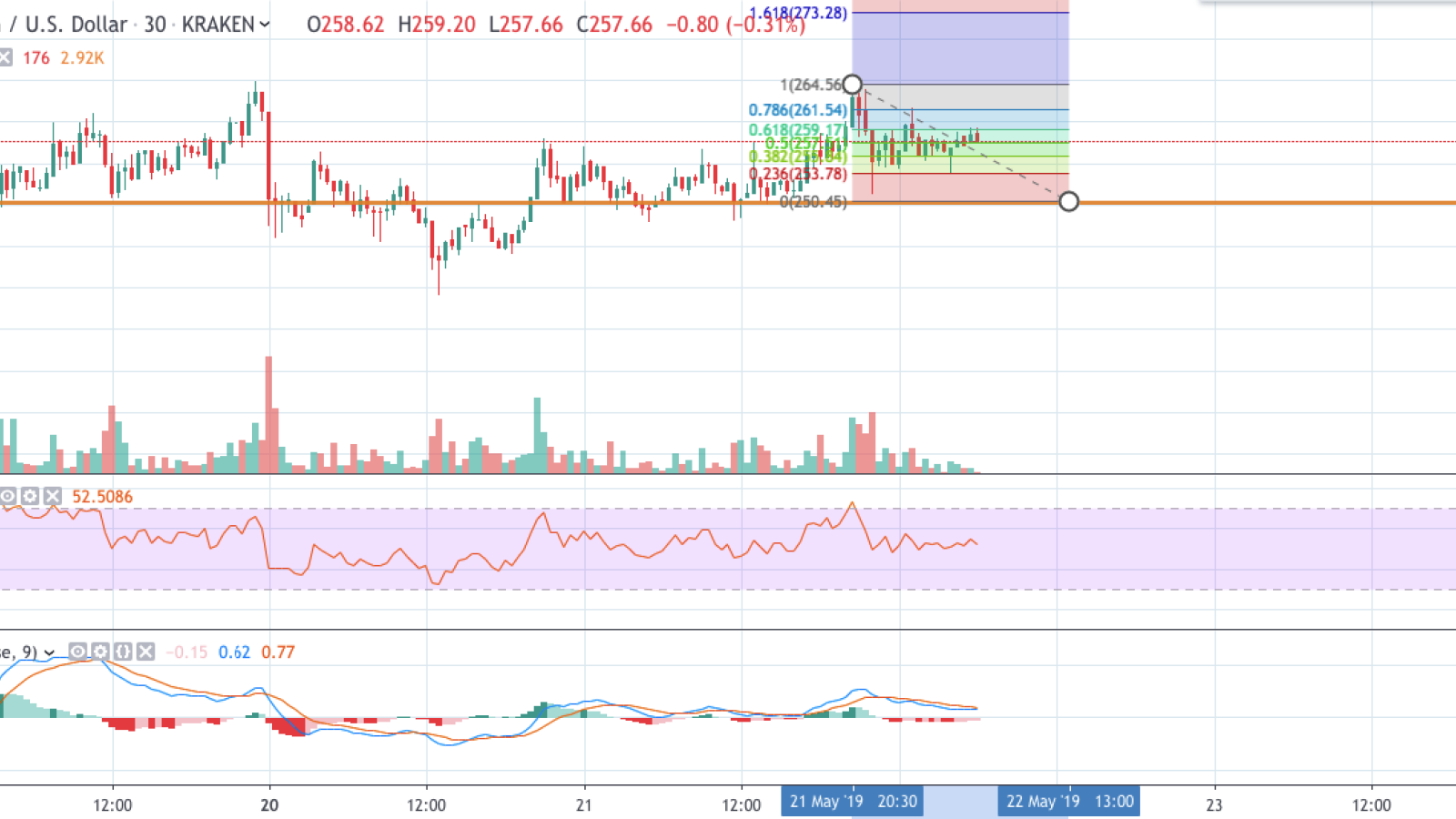 On the 30 minute chart, the asset has been showing steady growth since May 20. The bullish trend is also noticed on the MACD indicator, as the coin is located in the ascending channel. In the long-term scenario, ETH may reach $261; however, the likely forecast is the level of $253.78 (23.6%).
The price of ETH is trading at $257.35 at the time of writing.
BNB/USD
It looks that no news is needed for Binance Coin to rise, as there are no vivid reasons for today's growth. Now, no one even recalls the hack of the Binance exchange, meaning that the community is more than sure in the platform's stability.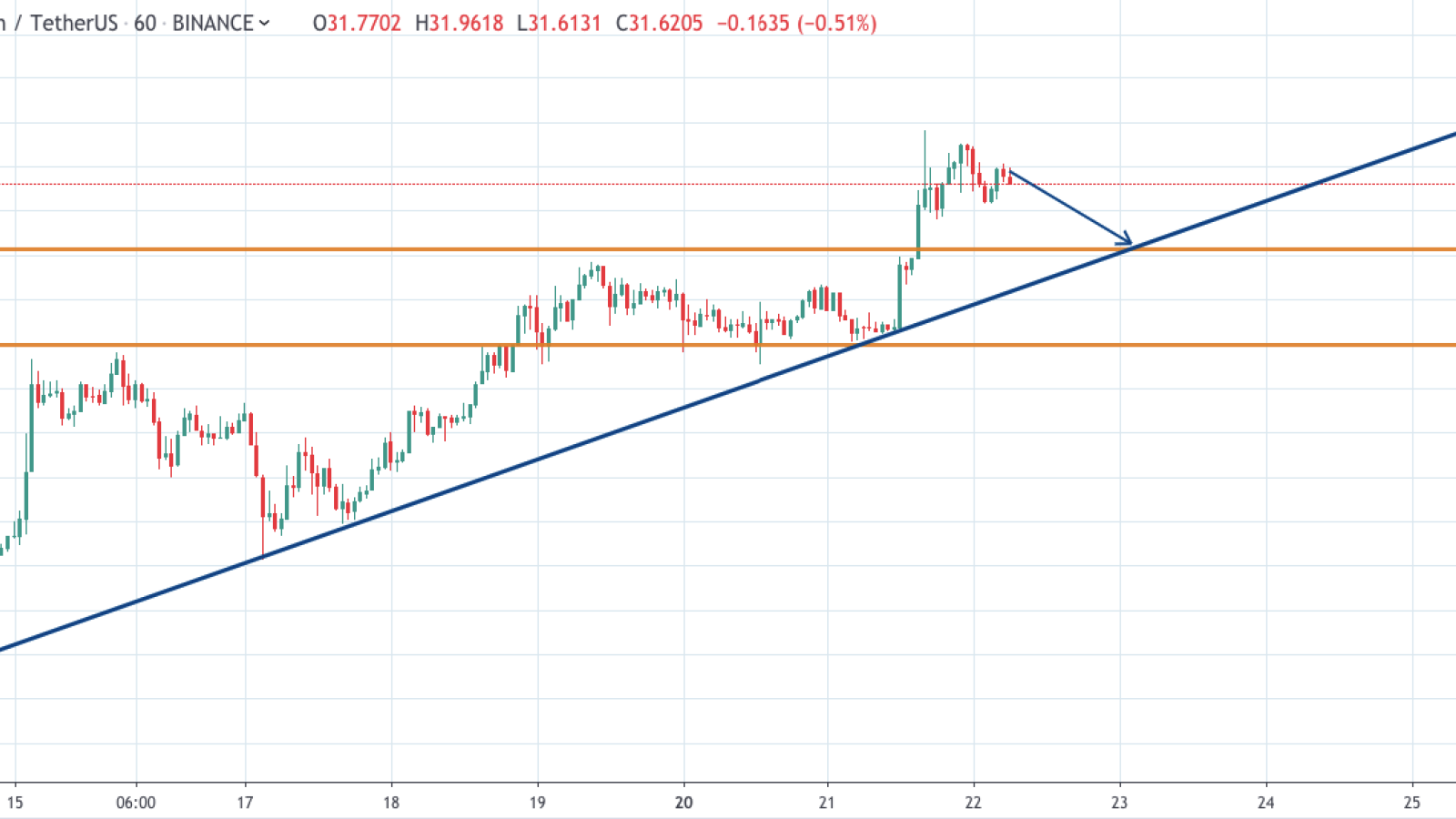 Our previous BNB prediction more than justified itself: the rate peaked at $30, fixing the ATH. In terms of the hourly chart, a little correction is needed for the coin to continue its smooth growth. Overall, the nearest scenario is reaching the $30 mark in a few days.
The price of BNB is trading at $31.62 at the time of writing.