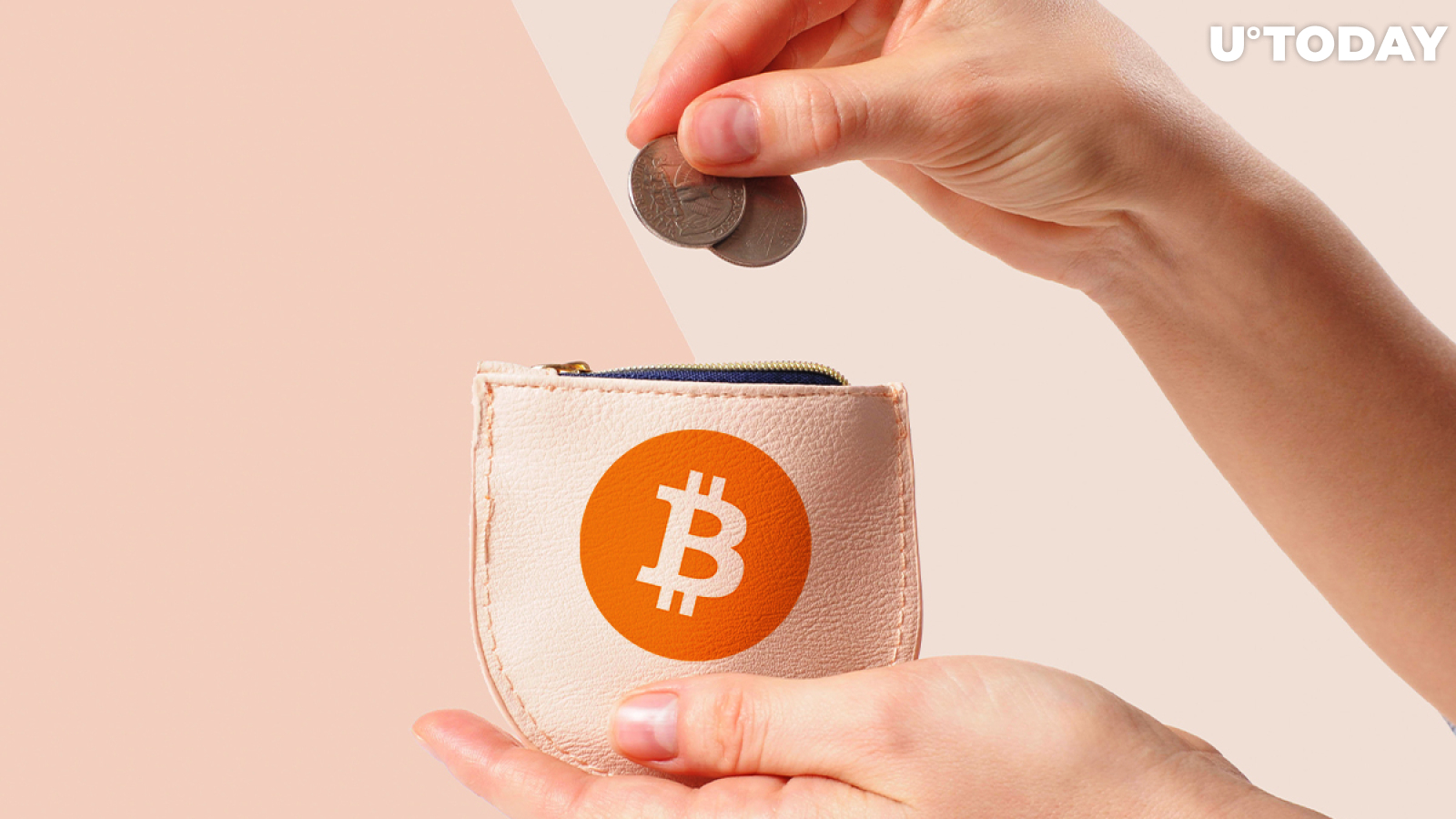 Cover image via stock.adobe.com
Data shared by Glassnode stated that some new all-time highs have been reached earlier today regarding Bitcoin wallets. Meanwhile the number of BTC exchange deposits has significantly dropped, reaching a new low.
Bitcoin wallet fundamentals hit new ATHs
Glassnode has reported that the amount of BTC addresses that contain more than 0.1 BTC has surged to an all-time high of 3,129,868 compared to the previous ATH of 3,128,826 reached earlier today.
The number of non-zero BTC wallets has also hit a new all-time high, reaching 30,435,872 versus 30,428,607 wallets seen earlier on Saturday.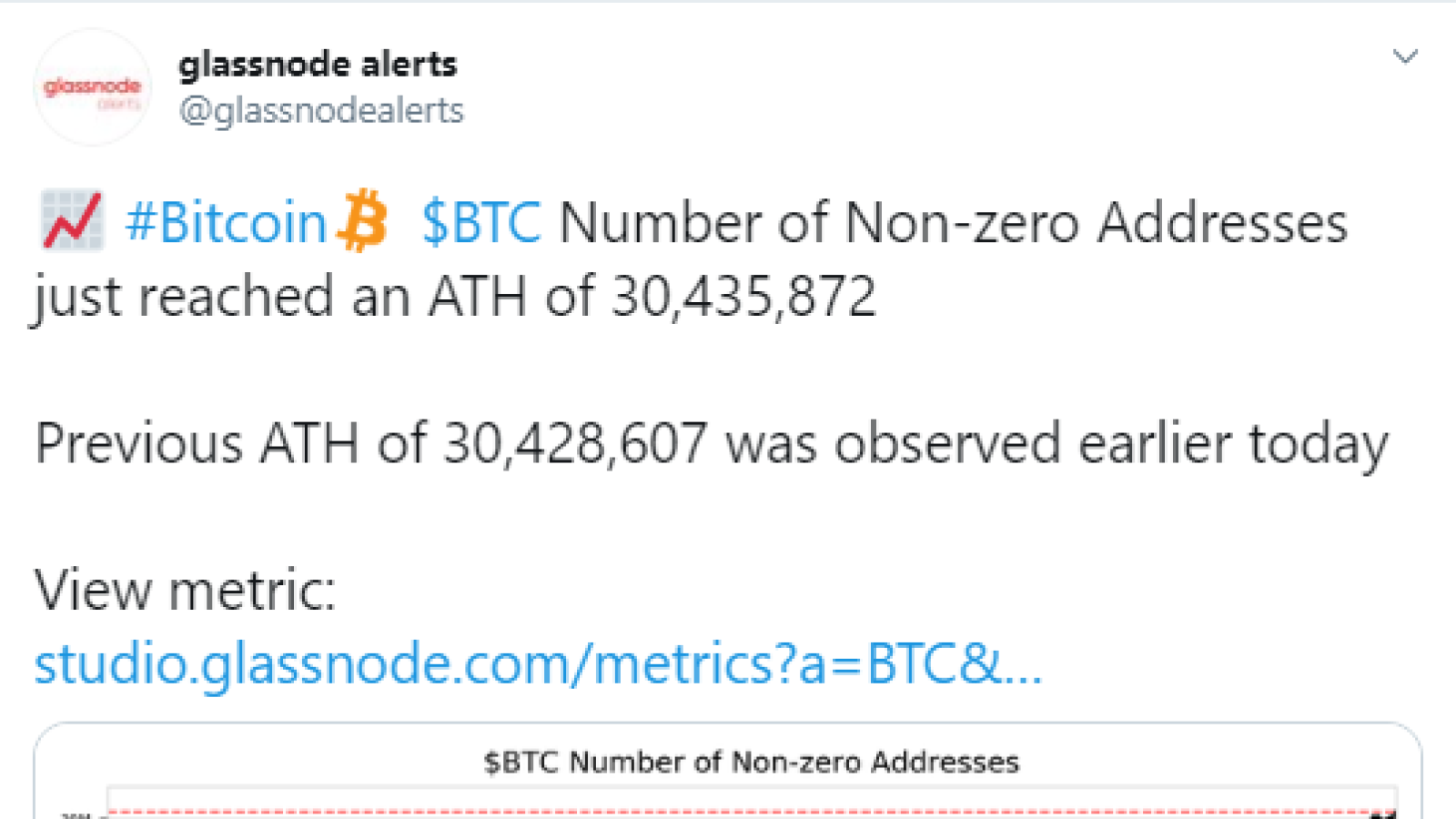 The data shows that new users keep getting their first BTC and other retail investors are increasing their existing BTC stashes.
The economic fundamentals are believed to be favourable for this now – on May 11, Bitcoin saw its daily minted supply cut by half.
Besides, the measures that the US Fed Reserve has been taking to support the economy during and after the lockdown driven by the Chinese pandemic, lead many in the crypto community to expect that the Bitcoin price is going to print a substantial price surge within a year or two.
The amount of the USD printed by the Fed Reserve since March has already exceeded six trillion.
Number of BTC exchange deposits drops
Data shared by Glassnode also stated that the number of exchange deposits in BTC has dropped to a 3-month low.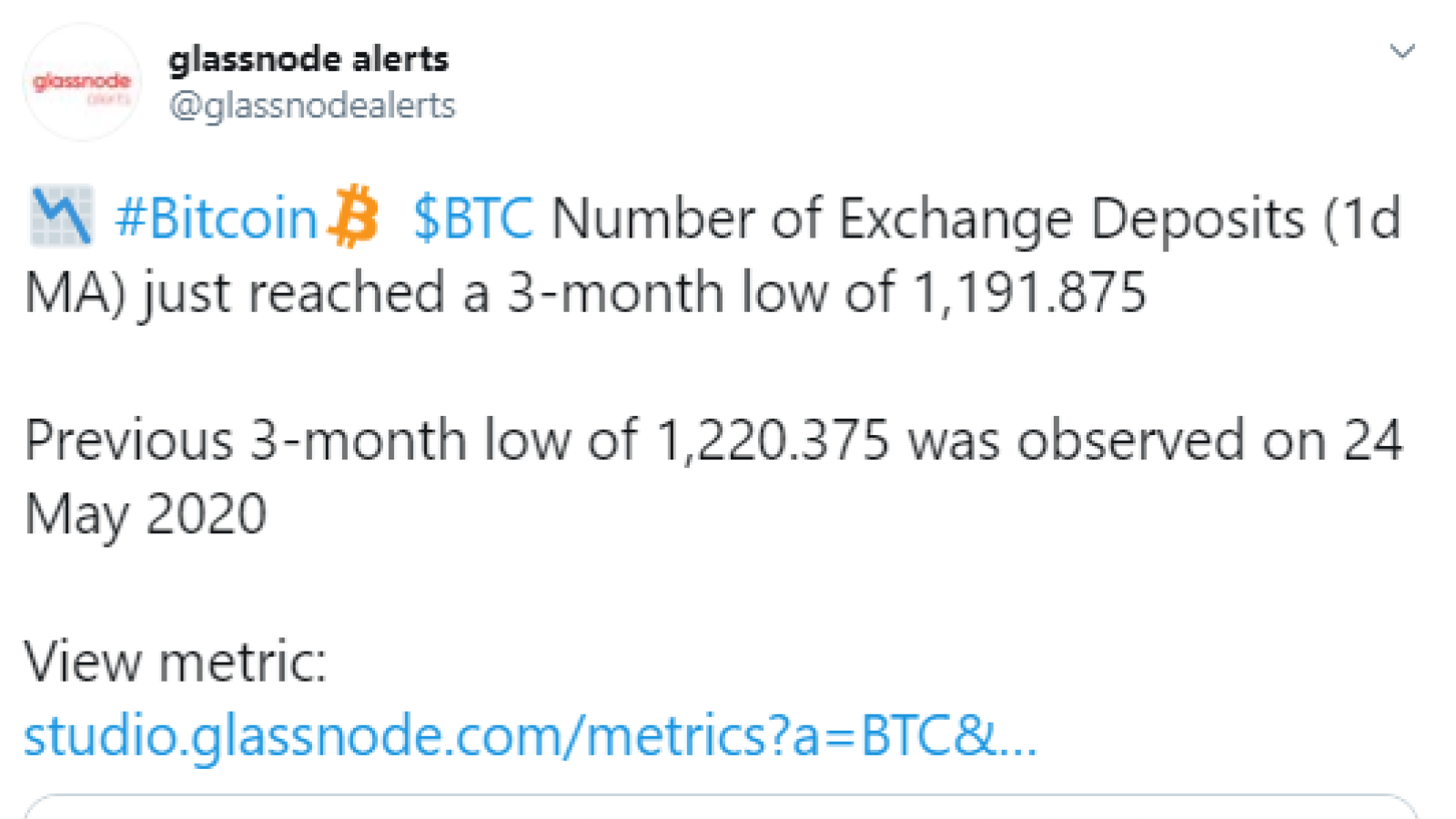 For the aforementioned reasons, more people now are willing to store their Bitcoin on hardware or hot wallets rather than trading it or holding on an exchange which runs a risk of being hacked.
Centralized exchanges have long been criticized by many crypto community members with John McAfee being the most vocal of them. To back his words that centralized exchanges are unreliable, he launched his own decentralized exchange - McAfeeDEX - in November last year.
Two years ago, Vitalik Buterin also tweeted that he centralized exchanges would 'burn in hell'.
CZ Binance also admitted that some people do not trust centralized crypto exchange, like Binance, and for those users his team had launched Binance DEX.
Speaking of hacks, recently, Vitalik Buterin tweeted that if Twitter had been running on a decentralized protocol, the hackers who hijacked multiple verified accounts and launched a massive Bitcoin scam would have failed to do that.