Cryptocurrency markets are known for their unpredictability, and the latest twist involves the founder of Cardano, Charles Hoskinson, and his recent unveiling of a bear statue. After Hoskinson posted a photo of the statue, which he dubbed "Mr. Claws," the price of Cardano's native token, ADA, took a sharp dip, losing important support at $0.4.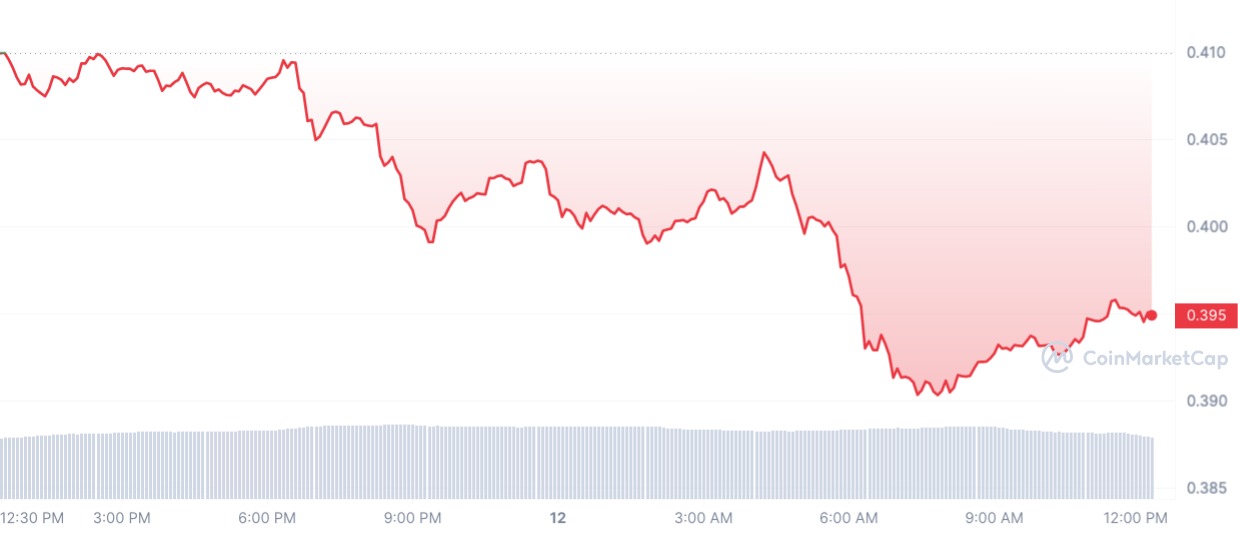 The timing of the drop in ADA's price coinciding with the unveiling of the bear statue is undoubtedly amusing, though it is likely a mere coincidence. This latest drop in ADA's price is the fourth time in a year that the token has failed to move outside the $0.3-$0.4 range, despite attempts to do so. The crypto market is notoriously volatile, and the failure to consolidate above this key level is likely due to overall market conditions.
Voltaire era of Cardano
Despite this latest setback, many investors remain optimistic about the future of Cardano and its cryptocurrency, ADA. The blockchain platform has gained a reputation for being technologically advanced and sustainable, and its growing community of developers and supporters are committed to advancing its goals.
The development team at Cardano is now working on a number of important projects, including the transition to the Voltaire Era, which should become the benchmark for decentralized blockchain governance. As Hoskinson himself said earlier, the innovation from Cardano will set the bar in the crypto industry, as "Cardano did with staking."