Cardano (ADA), a prominent and innovative cryptocurrency, has successfully broken through the crucial resistance level represented by the 200-day moving average for the first time in years. This achievement comes after numerous attempts to breach this fundamental resistance, which has held strong throughout the year. At press time, Cardano is trading at $0.4, and the volume profiles suggest an uptrend, indicating a possible rally continuation.
The breakthrough of the 200-day moving average is a significant milestone for Cardano, as it demonstrates the growing strength of the cryptocurrency in the face of ongoing market volatility. This achievement is especially noteworthy considering the current market rally, with Bitcoin recently surpassing the $30,000 mark.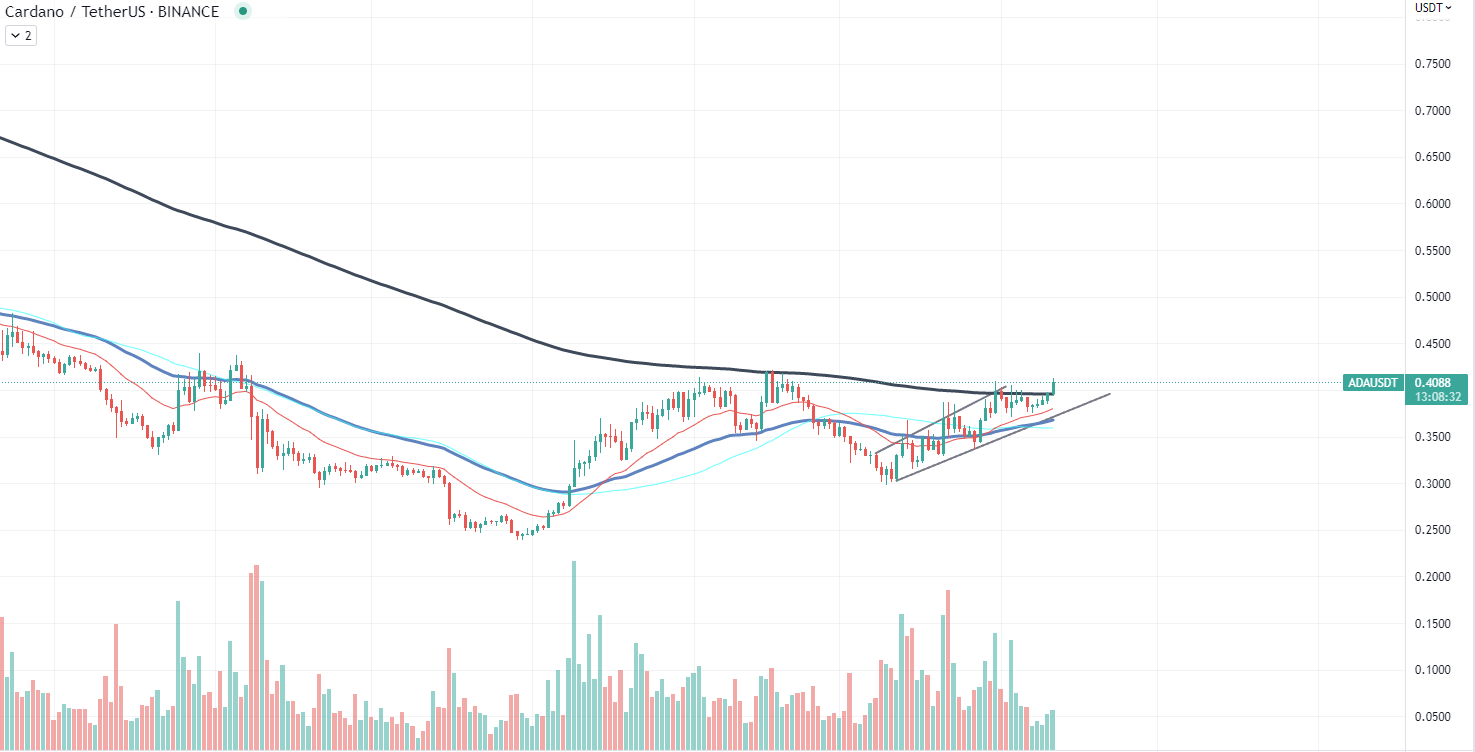 A breach of the 200-day moving average is often regarded as a strong indication of a trend reversal. When a cryptocurrency like Cardano can successfully break through this resistance level, it may trigger increased interest from investors, who view the event as a sign of a potential shift in market dynamics. This influx of investment can drive the price of ADA higher, fueling the rally more.
As more investors take notice of Cardano's breakthrough and consider it a sign of a possible trend change, the demand for ADA may increase. This growing demand, coupled with a fixed supply, may result in upward price pressure, enabling Cardano to maintain its upward momentum and possibly attract even more investors.
Moreover, Cardano's ongoing network improvements and increasing adoption also contribute to its growth and development, enhancing its value proposition for users and developers. This increased utility may further entice investors to consider Cardano as a viable investment opportunity, especially in light of the breakthrough of the 200-day moving average.