In a remarkable turn of events, the Shiba Inu token (SHIB) has reclaimed its value, causing more than 35 trillion tokens to become profitable once again, as confirmed by crypto analyst portal IntoTheBlock. This surge in profitability is attributed to SHIB's price skyrocketing from $0.000007 to $0.0000084 over the past three days. Investors who purchased SHIB within this price range are now reaping substantial profits.

The magnitude of this recovery becomes evident when considering the number of profitable addresses. Currently, there are a staggering 86,150 addresses that hold SHIB tokens acquired in the aforementioned price range. To put this into perspective, the total count of profitable addresses for SHIB holders stands at an impressive 204,050, meaning that nearly half of them achieved profitability just this week.
Not only has the price surge boosted investors' portfolios, but it has also propelled Shiba Inu to become one of the most lucrative tokens on the cryptocurrency market. With a 15% surge in value, the token now ranks as the fifth most profitable cryptocurrency among the top 100, based on the past 24 hours' performance.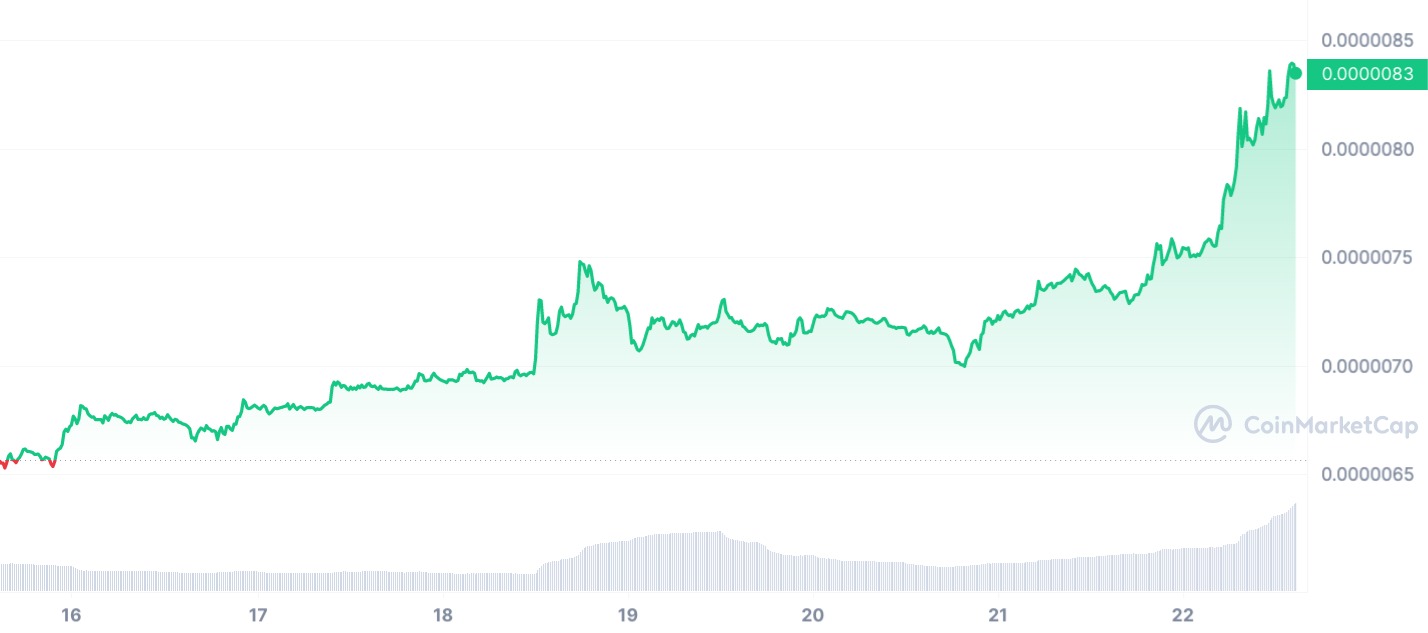 However, despite the bullish festivities surrounding the Shiba Inu token and the broader crypto market, a significant portion of holders still find themselves in the red. Nearly 50% of SHIB holders remain unprofitable, while 34% are hovering around the break-even point. Cumulatively, more than one million addresses currently face these challenges.
The crypto market, driven by Shiba Inu's remarkable performance, is witnessing an extraordinary display of strength and resilience. With investors eyeing the revival of their holdings, the allure of crypto is reaffirmed, igniting renewed interest and optimism within the industry.