XRP has witnessed a sharp drop in volatility following a massive 75% price surge. This abrupt drop in volatility might have left some traders scratching their heads, wondering what's next for the digital asset.
Just a few weeks ago, XRP went through an impressive price rally, soaring by 75%. This upward movement was largely driven by a wave of positive sentiment among investors and the broader cryptocurrency market's bullish trend. As the price increased, so did the volatility, providing ample opportunities for traders.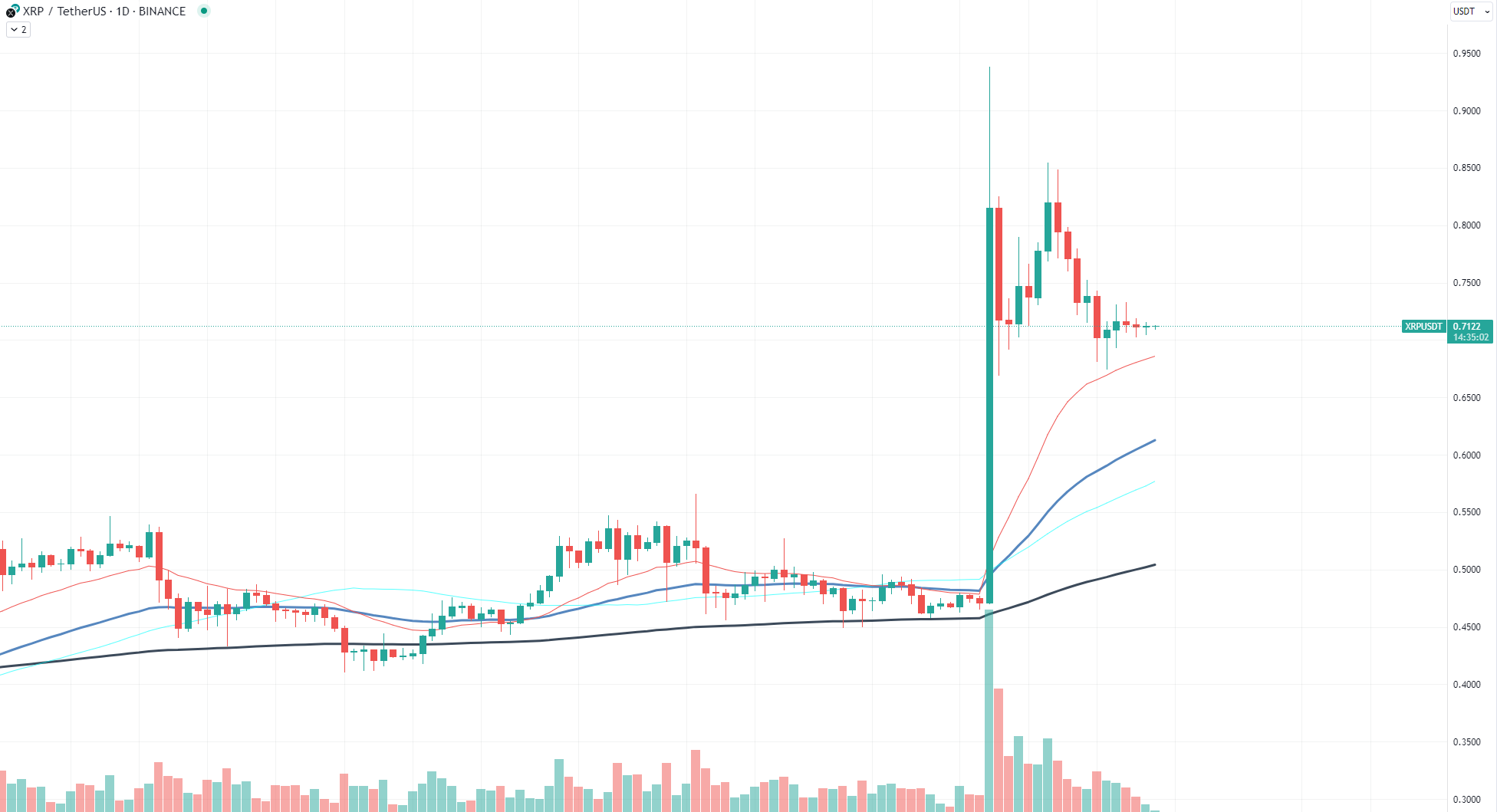 However, in the days following this significant price rally, a remarkable shift occurred. XRP's volatility plummeted drastically. This is quite unusual, given that price surges, especially of this magnitude, are usually followed by periods of high volatility as the market seeks to establish a new equilibrium price.
The moving averages (MAs), a key technical analysis tool, have begun moving apart from each other, a phenomenon known as dispersion. In particular, the exponential moving average (EMA), which gives more weight to recent price changes, has been trending away from other MAs. Dispersion in moving averages often signifies a decrease in volatility and is usually a sign of price stabilization.
What makes this drop in volatility even more significant is that the moving averages are not converging, suggesting that the decrease in volatility is not temporary but could be the new normal for XRP, at least for the foreseeable future. This lack of convergence suggests that we are unlikely to see a return of high volatility until the price stabilizes further.
At present, what we are seeing appears to be simple price stabilization. The market seems to be absorbing the recent price surge, with the dispersion in MAs indicating that the digital asset is settling into a period of lower volatility. This phase could provide a great opportunity for traders who favor a more predictable and less erratic market.