The crypto ecosystem is still quite agog with investors driving altcoin prices to new highs. As the primary orchestrator of this parabolic rally, XRP is still maintaining its 64.84% growth over the past 24 hours as retail investors continue with the consistent accumulation of the now-liberated digital currency.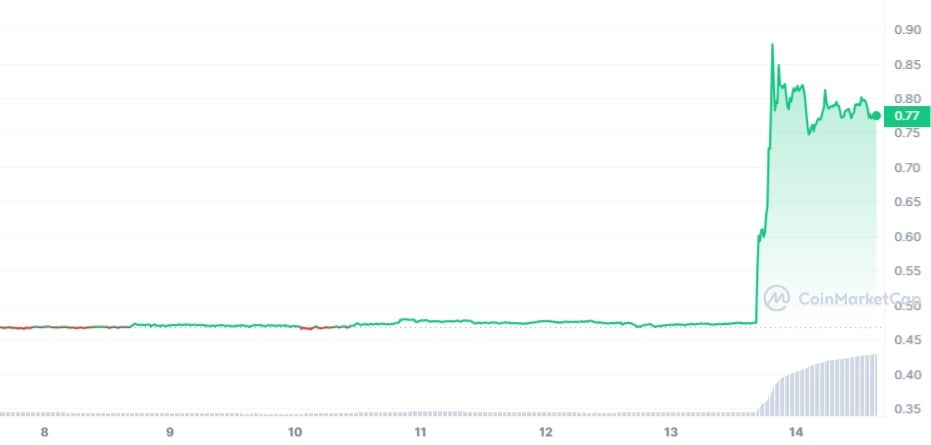 With its current growth, XRP is now worth $0.7784 on spot exchanges and shows no signs of abating. While the asset's accumulation appears to have crested, early buyers overnight appear to be holding onto their bags, as is typical of bears known to take profits.
The decision by investors to stick with XRP is a testament to the renewed trust that is now associated with the ongoing lawsuit between the United States Securities and Exchange Commission (SEC) and blockchain payments firm Ripple Labs Inc, as concerns clarity on the future of XRP.
Accumulating XRP now comes with minimal regulatory risk, and top digital currency trading platforms have helped complement this move by relisting the token. Coinbase Global Inc, Kraken and Binance US, among others, have relisted the coin, giving American investors a whole new avenue to gain access to the digital currency.
Should cool off be expected soon?
There is a unique rule in the trading world, and that involves a consistent interchange between price growth and price falls.
With XRP growing as high as 70% in the past week, there is a high probability that the coin may reverse its growth in the near term. Additionally, legal experts with a focus on crypto have warned that the Ripple lawsuit is not completely over and, as such, more headwinds may lie ahead.
For now, XRP's latest growth has pushed it up in the ranking, and it is has regained its spot as the fourth largest digital currency by market capitalization.