Cryptocurrency markets are nothing if not volatile, with bull and bear tides ebbing and flowing. This week, XRP witnessed a glimmer of a resurgence. The currency is bouncing back locally, indicating that some bulls are slowly reentering the market after a challenging week of intense regulatory scrutiny.
Recent events have shaken the crypto landscape. The release of the "Hinman docs" threw a spotlight onto XRP, which initially experienced a strong wave of recovery. However, this upward swing was short-lived, succumbing to a subsequent downturn. Despite the setback, XRP's resilience is notable.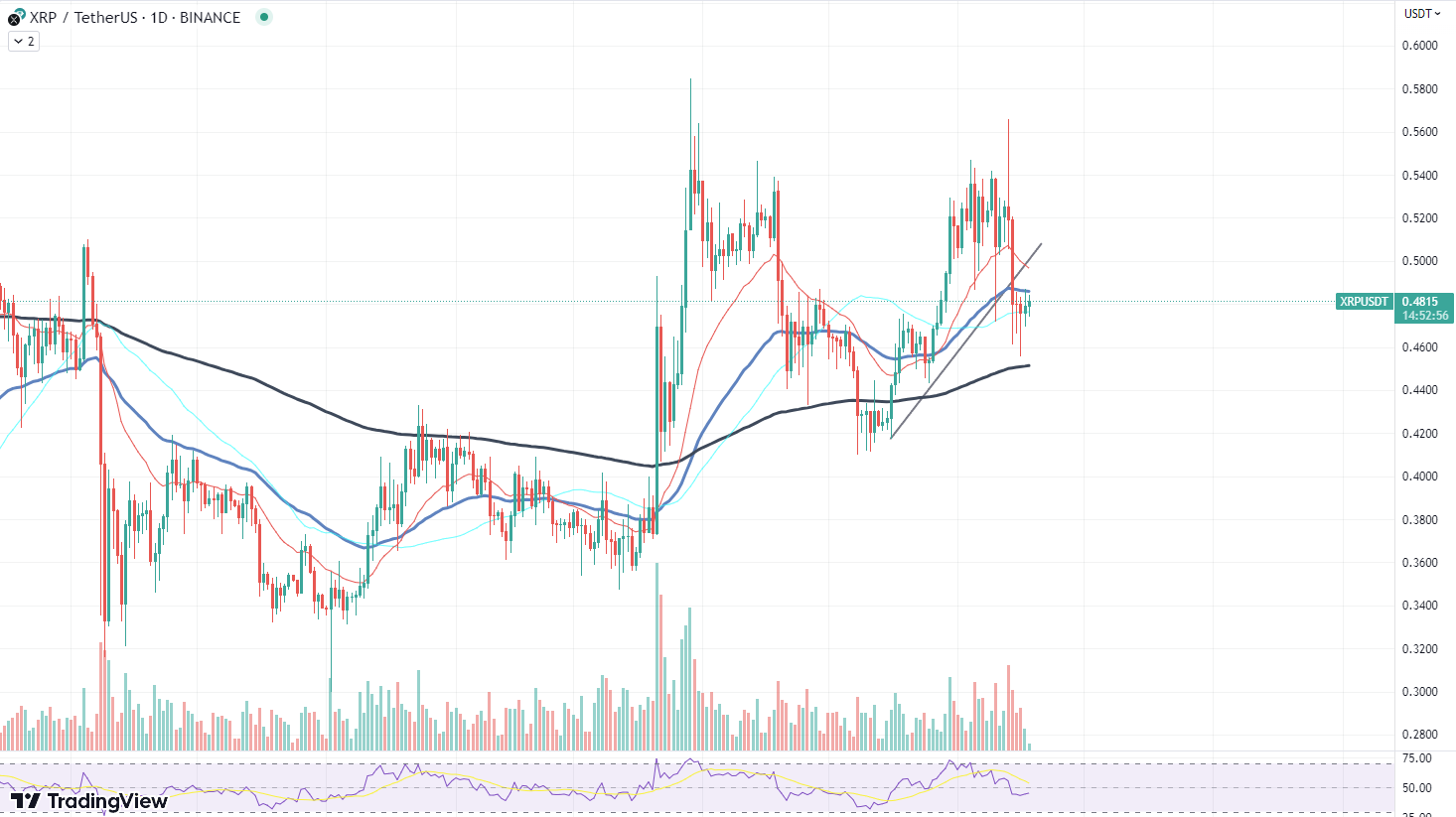 Key technical indicators show that XRP has dipped below the $0.5 mark thrice in the past three days, yet it has bounced back each time, indicating a floor at this level. Moreover, the cryptocurrency is hugging the 200-day exponential moving average (EMA) support level, a threshold it has not breached in nearly three months.
These factors contribute to a sense of robustness in XRP's performance, even in the face of broader market challenges. They also suggest that XRP has largely avoided the dramatic sell-offs experienced by its peers such as Cardano, Solana and BNB.
Intriguingly, XRP is maintaining a neutral price trend, a stability that appears to be anchoring investor confidence. This observation is further supported by the fact that despite the choppy market waters, XRP investors are not fleeing. Instead, the market is witnessing a reinvigoration of buying pressure that is helping XRP achieve a local bounce.
This buying power is indicative of a shift in market sentiment. Bulls appear to be cautiously stepping back into the arena, despite the ongoing turbulence in regulatory waters. This rebound demonstrates the resilience inherent in the cryptocurrency market, where market participants are continuously adapting to evolving circumstances.