We are ecstatic to announce that U.Today has officially established a partnership with CryptoPanic, one of the largest and most reputable news aggregator platforms in the cryptocurrency community.
CryptoPanic compiles headlines from different sources around the globe, all manually checked for originality and reliability. However, the platform is more than just a news aggregator: it also features the current prices of each popular cryptocurrency, as well as the option to add reactions and comments to headlines.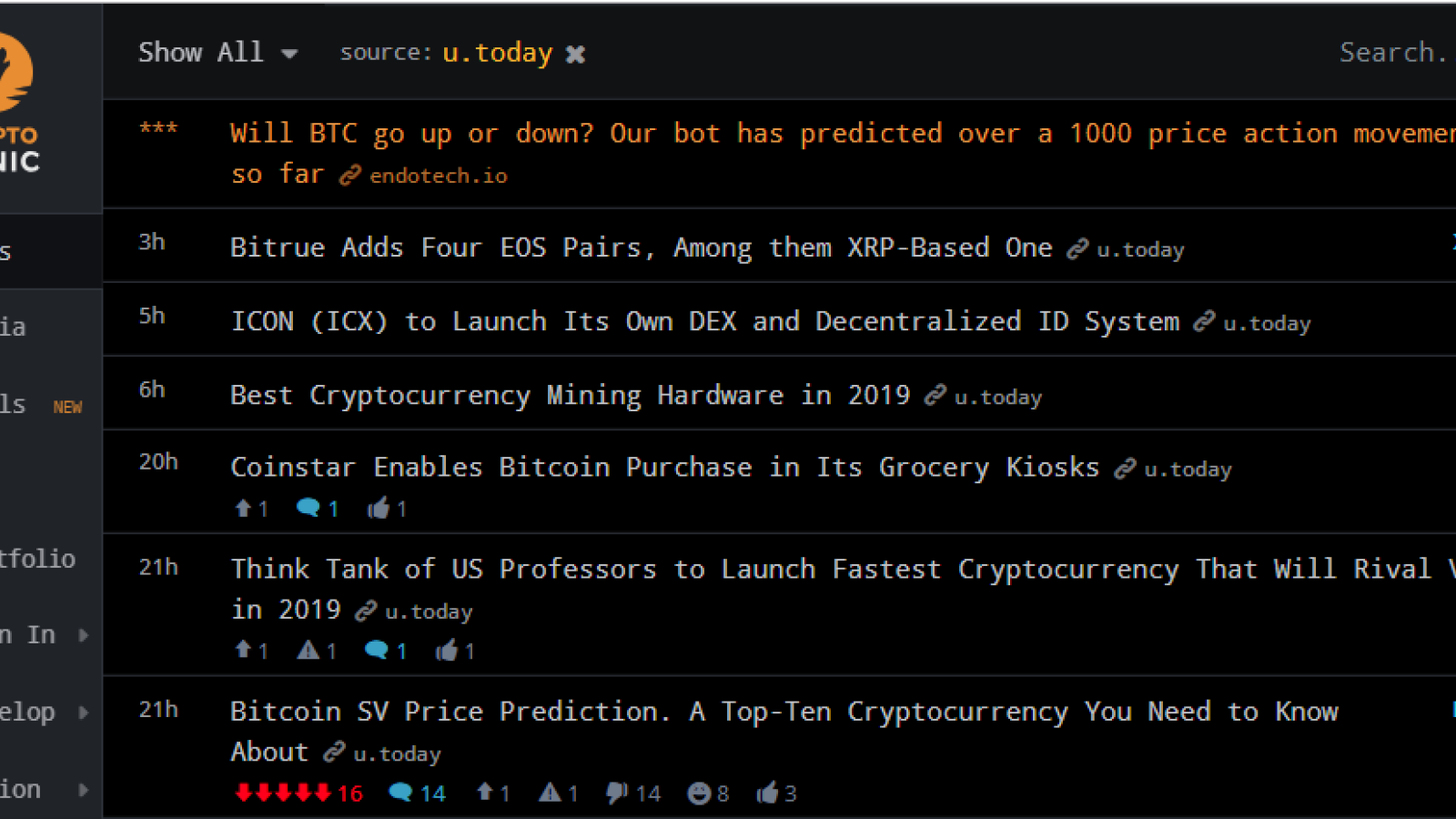 Users of this aggregator can also participate in polls, check out the newest videos covering crypto, and create their own portfolio tracker. They are given the option of browsing news by category, such as Price Analysis, Regulation, or ICO news. News can also be sorted by when it was released or its popularity. That being said, it is a no-brainer why this is a popular resource among crypto traders!
We are honored and proud to say that U.Today news will now be featured on CryptoPanic. We look forward to watching this partnership grow and help the crypto community stay connected to the latest news. Staying on top of breaking cryptocurrency news has never been easier!
So, you can read our newsfeed here too: https://cryptopanic.com/news/source/u.today.