If yesterday only Bitcoin was growing while other coins were going down, today, the main cryptocurrency is not an exception from others, as the whole market is facing correction.
Ripple remains the biggest loser among the top 3 with its rate declining by 6% over the last 24 hours. Against the background of the fall, the total market cap has lost around $5 billion, while BTC's domination keeps going up and now is 54.6%.
BTC/USD
As it always happens on the crypto market, after a fast growth, a rollback is supposed to occur. Bulls are still dominating on the market, as today's correction is nothing critical; buyers are just fixing their profit to buy deep again.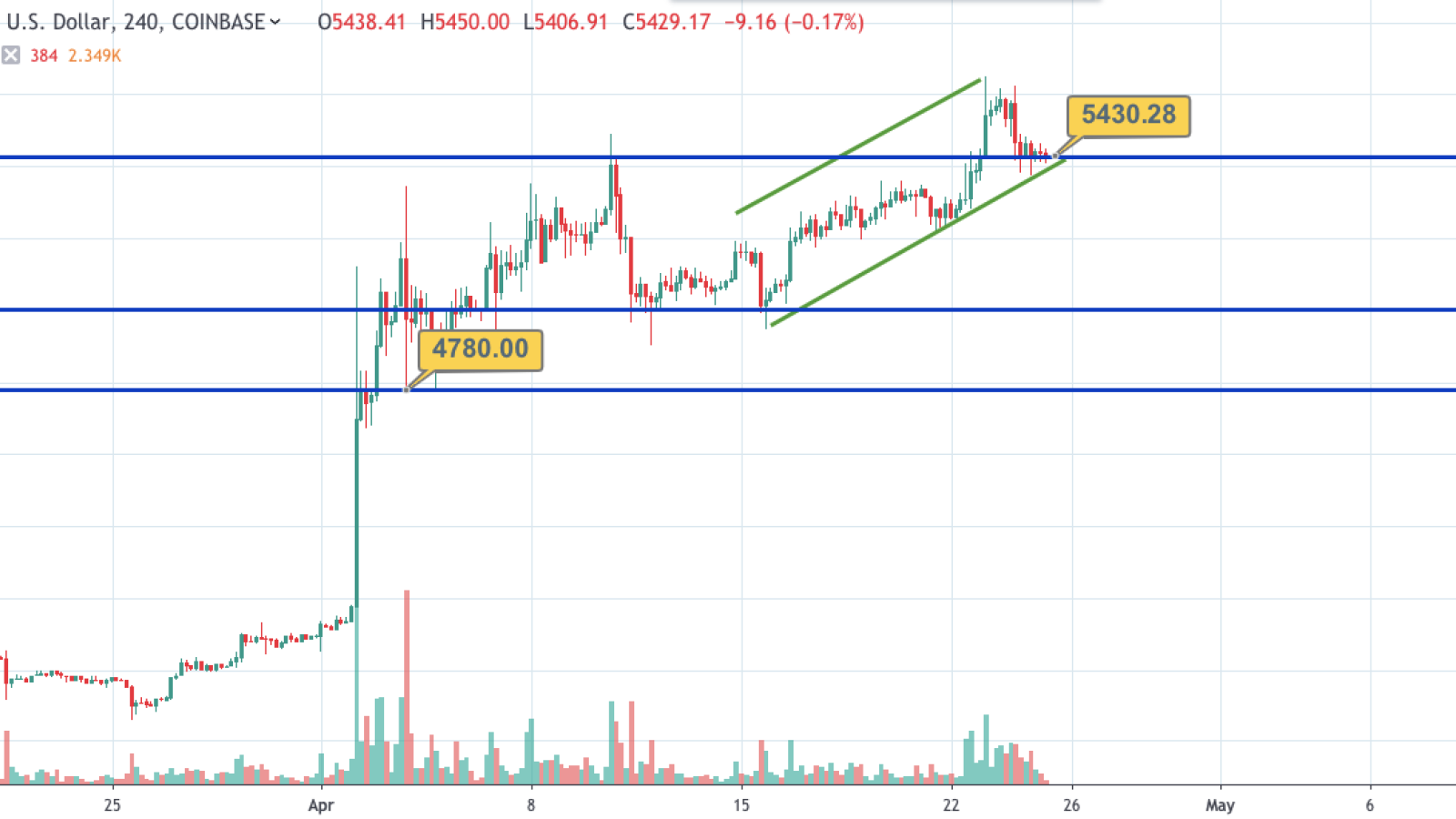 At the moment, one needs to pay attention to the support level at $4,780, the breakdown of which will indicate a resumption of the decline.
Concerning the short-term prediction, the quotes are trading in the ascending channel which started on April 16. If bears have enough strength to push the price below $5,230, a drop to the $5,000 mark is likely to happen.
The price of BTC is trading at $5,454 at the time of writing.
ETH/USD
Today's rollback has affected Ethereum much more than the main cryptocurrency; however, it has influenced neither its market cap nor trading volume.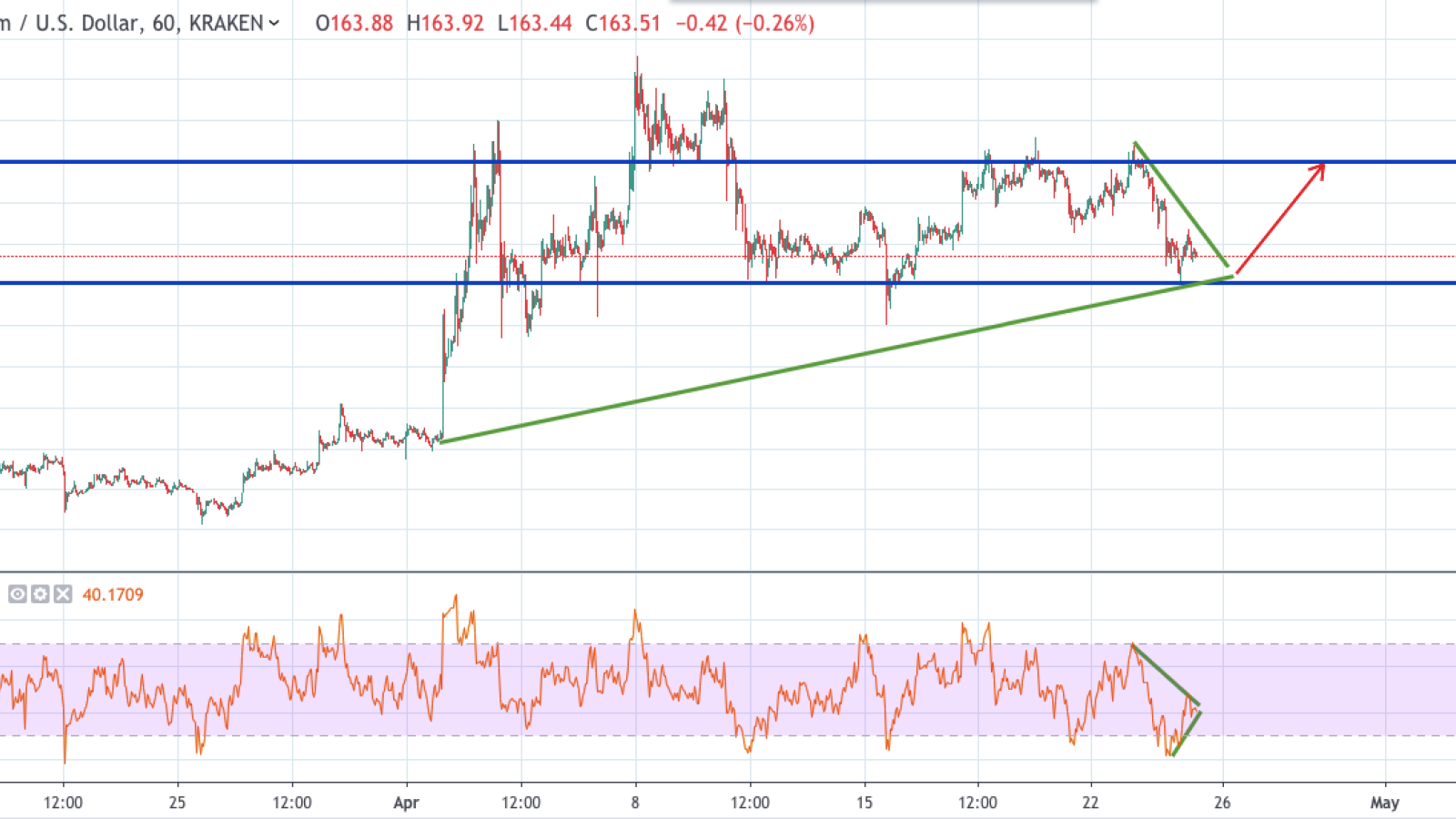 Technical analysis of Ethereum on the 1-hour chart indicates the formation of the Triangle pattern. In the short term, we should expect a rebound from the lower limit of the model near the $160 area. The continuation of growth should occur to a potential target of $175.
A further increase of ETH's rate is also supported by the RSI indicator which is currently located at its lower boundaries.
The price of ETH is trading at $164.33 at the time of writing.
XRP/USD
Even though Ripple has its own patterns and does not always follow the market mood, today's fall was an exception from the rule. XRP is among the top losers out the most popular cryptocurrencies, as it has lost more than 6% of its price over the few hours.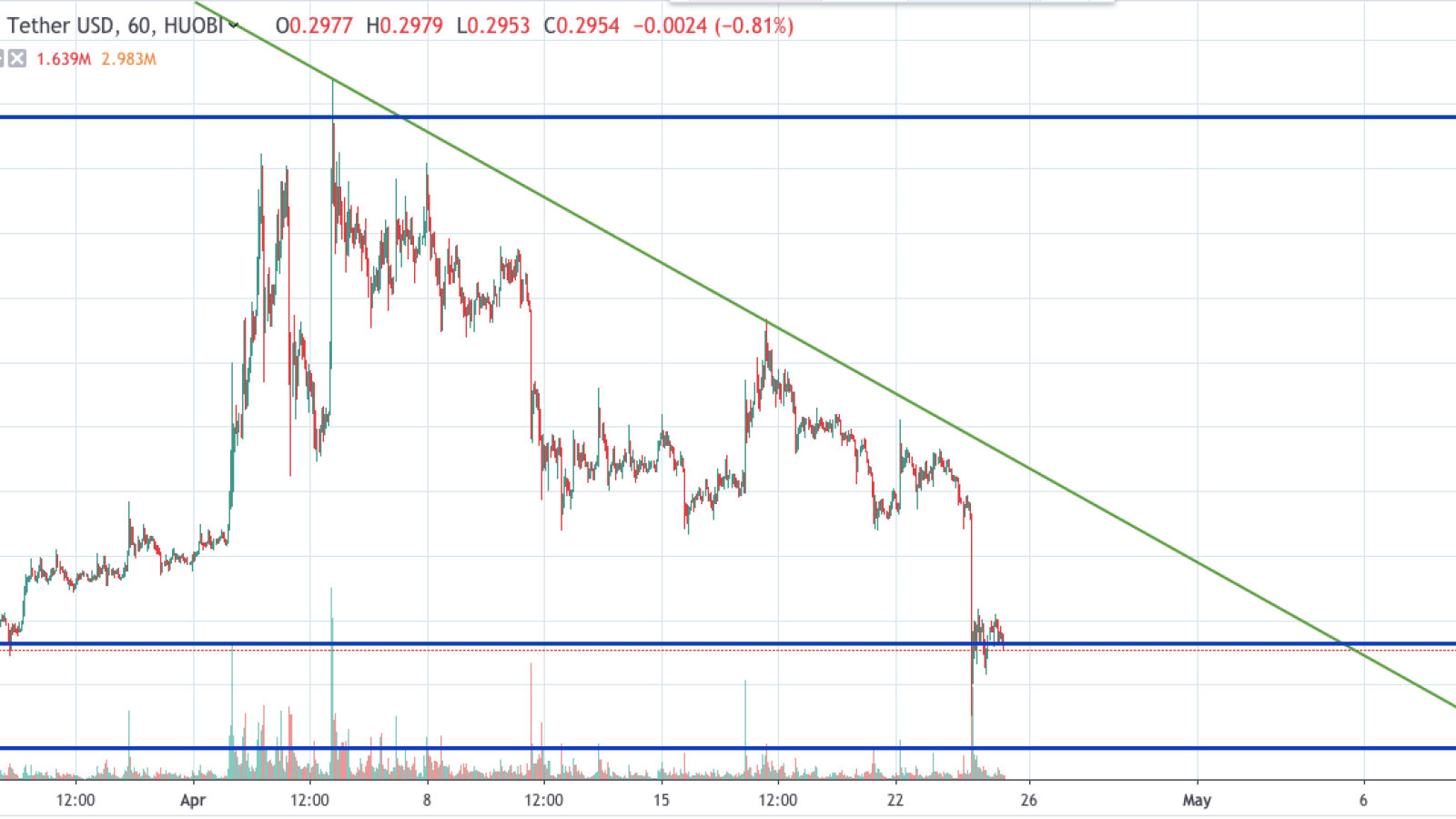 In terms of technical analysis, the quotes broke an essential level at $0.30 and the lowest point it touched was $0.2850. Unfortunately, according to the 1-hour chart, there is no good news for Ripple regarding its potential growth. In order for the rate to go up again, it needs to break the green ascending line signaling bearish dominance. If that does not happen, the price could fall to $0.28, which is possible, as trading volumes are quite low compared to the previous days.
The price of XRP is trading at $0.2996 at the time of writing.