After falling to $7,300, Bitcoin accumulated forces and crawled back to $8,000 during the weekend. 'That's a good sign' traders thought, and decided to keep BTC for a few more days. Do you follow their example? Let's find out whether it's the right strategy, and what TradingView users think about Bitcoin price predictions for the short term.
Bearish signs are obliterated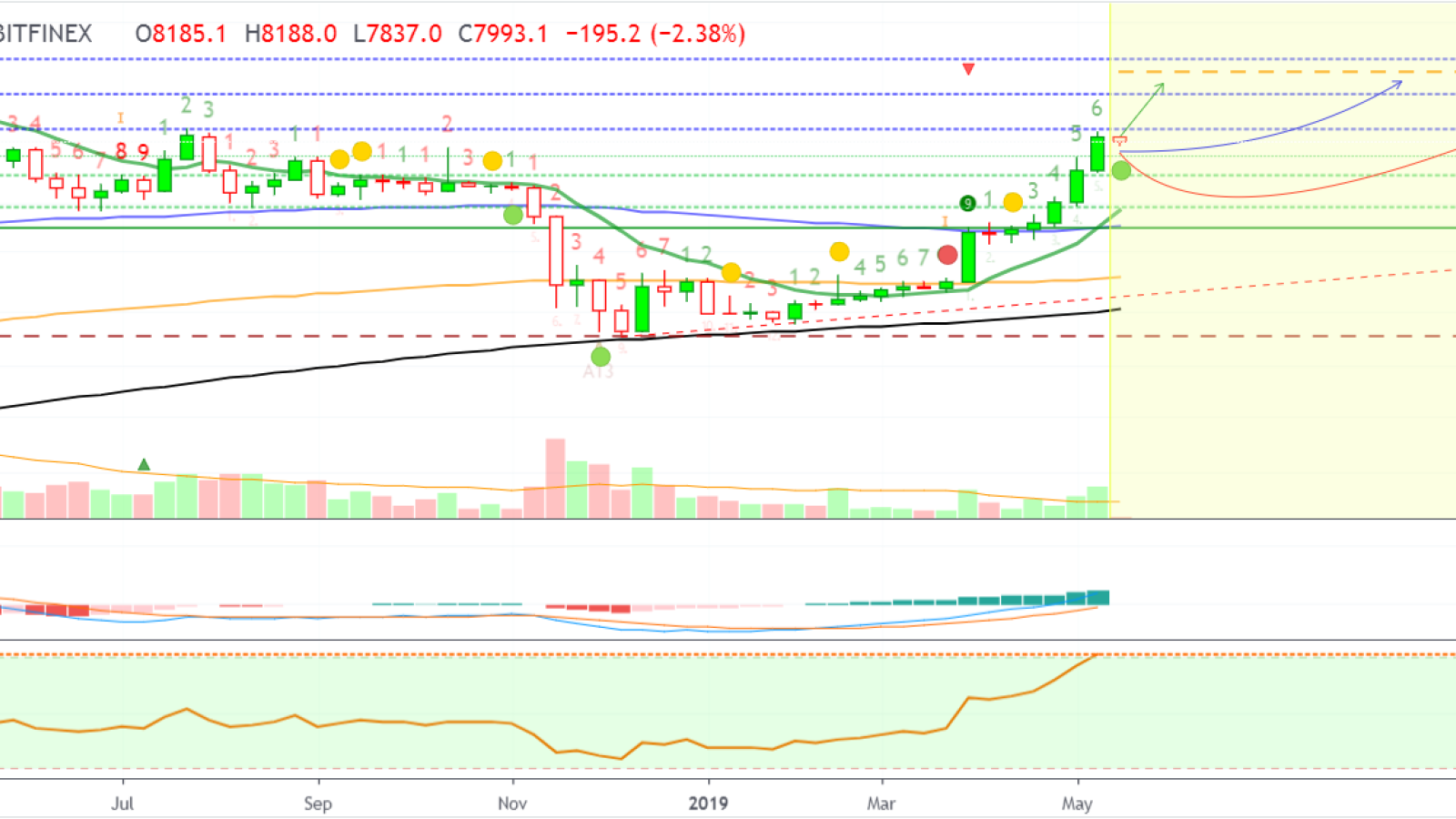 Look at the chart from alanmasters: we can see plenty of lines on the chart marking the strong support and resistance levels. One of our most important indicators, volume continues to grow. We are looking to close this week with the highest volume bar since December 2018, when Bitcoin hit the bottom of the bear market. The trend now changed completely, we are looking at higher highs and higher lows week after week.
Despite our hopes and expectations, BTC can also consolidate sideways (blue arrow), as it can retrace (red arrow) before it continues with this feat. What is the most likely scenario at the moment? Bullish impulse! BTC will go up and up!
Why? Because market sentiment changed from bearish to bullish, so the bears will be annihilated until they believe that all is lost. Only when there is no way that Bitcoin can correct and go lower, that's exactly when the price will start to fall.
So before we go and retrace, let's see another impulse to some $10,000 or probably more.
BTC will remain bullish for some time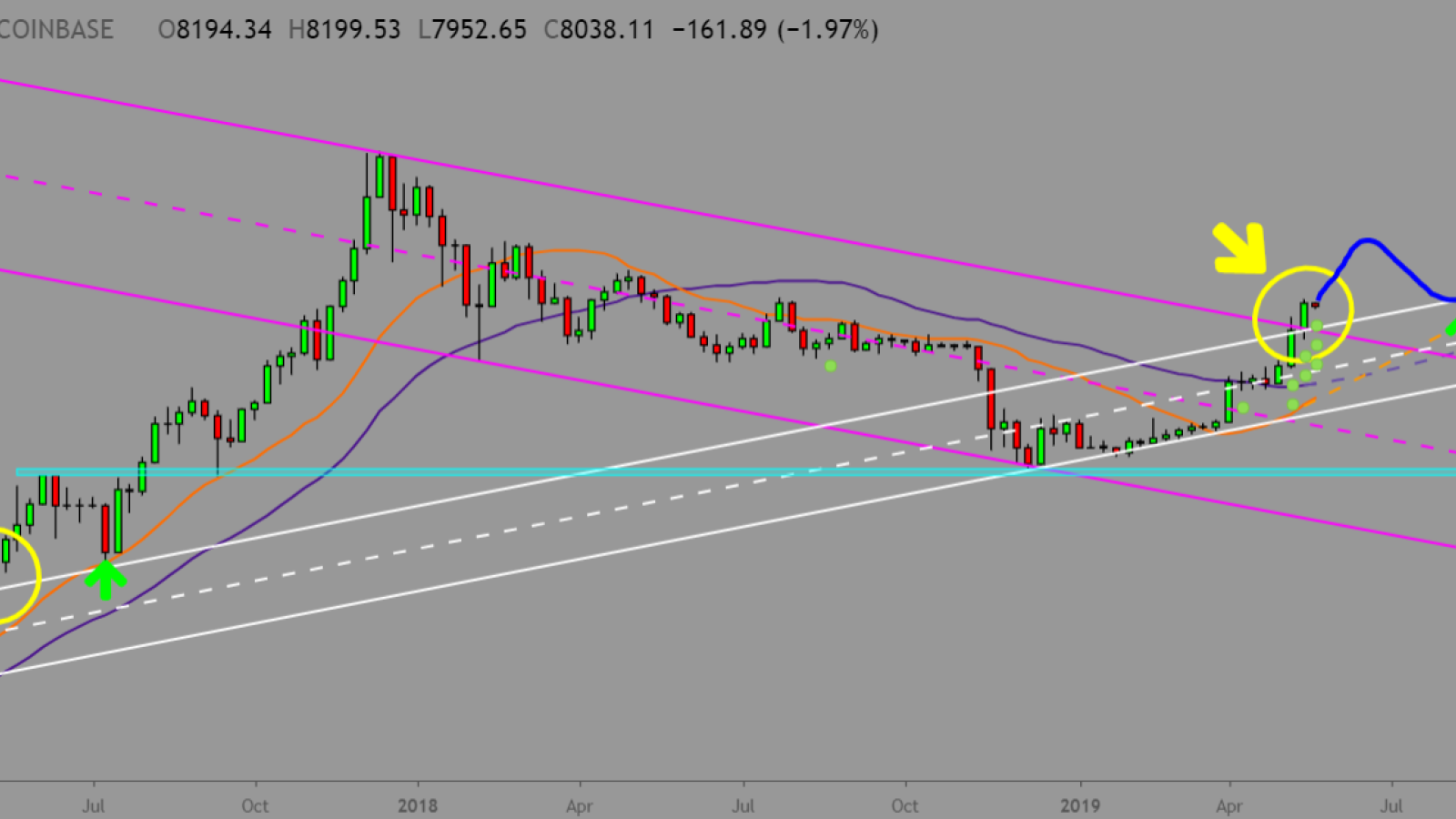 KWA is very optimistic about Bitcoin's nearest future. He is sure that either way, it's going to be great! There was a weekly close significantly over the $7,300 to $7,600 level, which keeps the price over the multi-year trend (top line of the white channel). As we see in the yellow circles the last time this happened the price continued to climb for weeks to follow. Also, the 20 and 40-week moving averages are closer to the crossing.
All-in-all the weekly chart looks bullish. The price might continue to dramatically rise and fall, but Bitcoin promises to stay bullish for some time.
$8,400 can be retested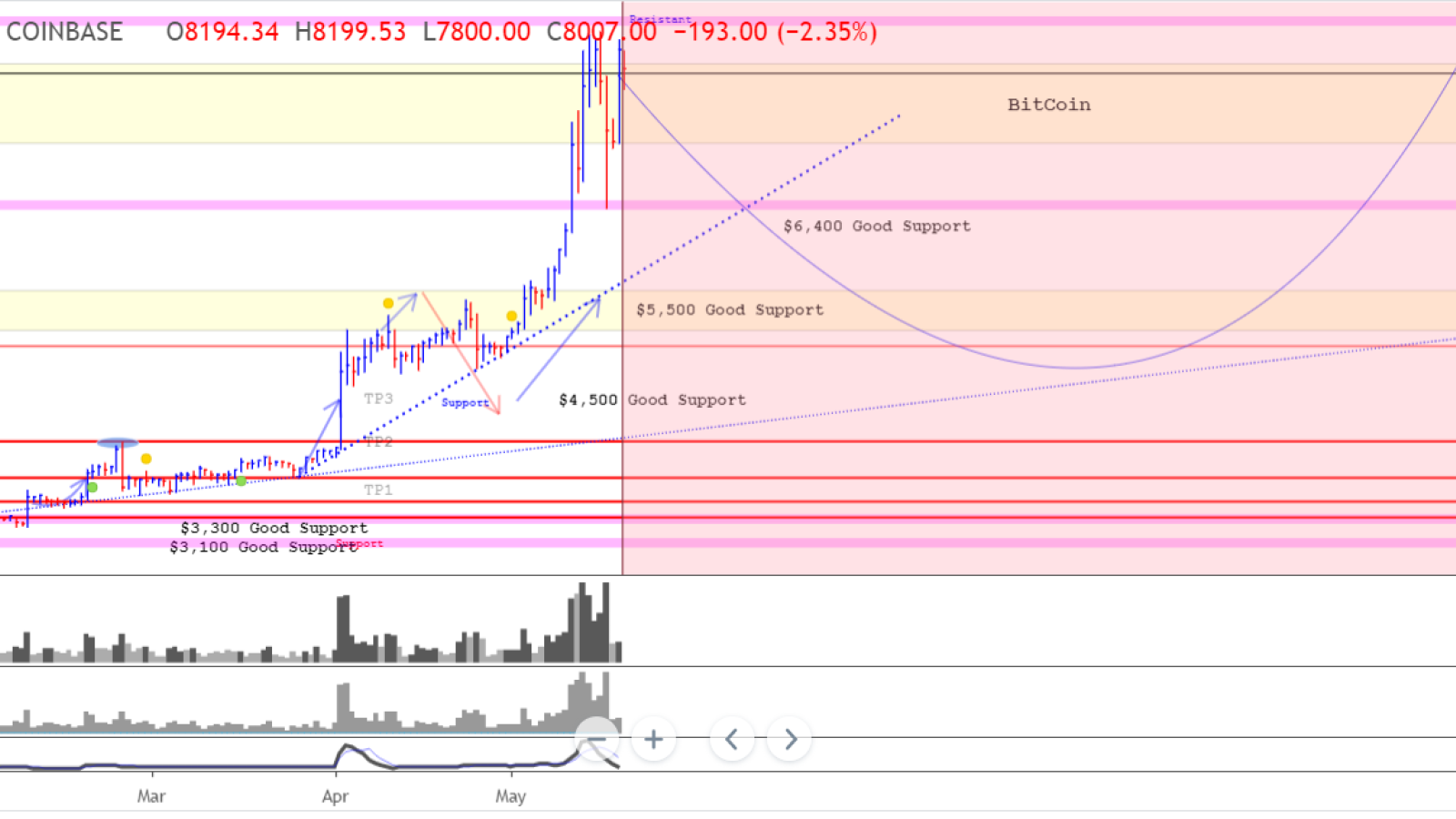 Analyzing the recent Bitcoin performance (this year), SonicDeejay claims that BTC is in the up move since last March. The $8,500 region is acting as a strong resistance for now and it is not an easy one to break. The market will do push and pull first, and eventually, it shall break out up higher.
We should enter slowly and quietly. Do not go for the immediate win. Our closest target is $8,400, while $9,600 acts as stronger resistance.
BTC heads towards $10K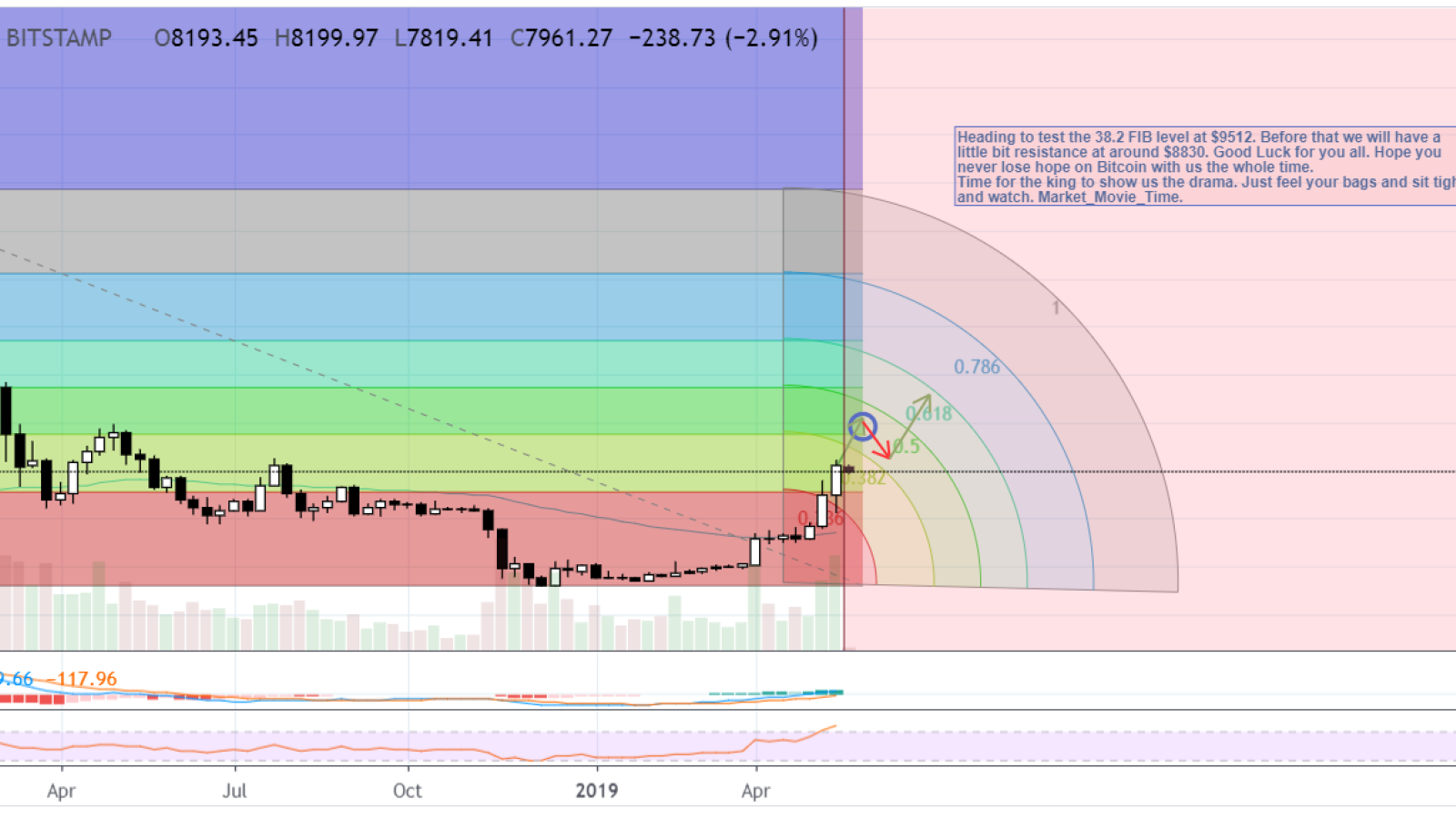 At the moment, Bitcoin is heading to test the 38.2 FIB level at $9,512. Before that, we will have a little bit of resistance at around $8,830. There's also FOMO coming in. After a serious rejection at $8,200 level, BTC might be testing the $7,700-$7,900 area again. But who knows – it may still overcome the resistance.
Wrapping it up
Clearly, Bitcoin doesn't hurry to give up after its glorious rise, and is getting ready to repeat it again. It's the perfect time for trading, so keep tabs on BTC fluctuations and don't miss your chance – there's still an opportunity that BTC will reach the desired $10,000 level.
Bitcoin price charts are taken from TradingView