Shiba Inu (SHIB) has been attracting attention in the cryptocurrency market, as analysts and investors speculate about a possible trend reversal for the meme-inspired digital asset. According to the daily chart, SHIB appears to be moving along a solid support level at $0.00001. The trading volume has been decreasing steadily, which might be an indication of an imminent trend reversal. Furthermore, the relative strength index (RSI) currently stands at 40, which provides more insights into the asset's potential future trajectory.
The decrease in trading volume can be interpreted as a sign that the selling pressure on SHIB is diminishing. When trading volume declines, it usually implies that fewer traders are actively participating in the market.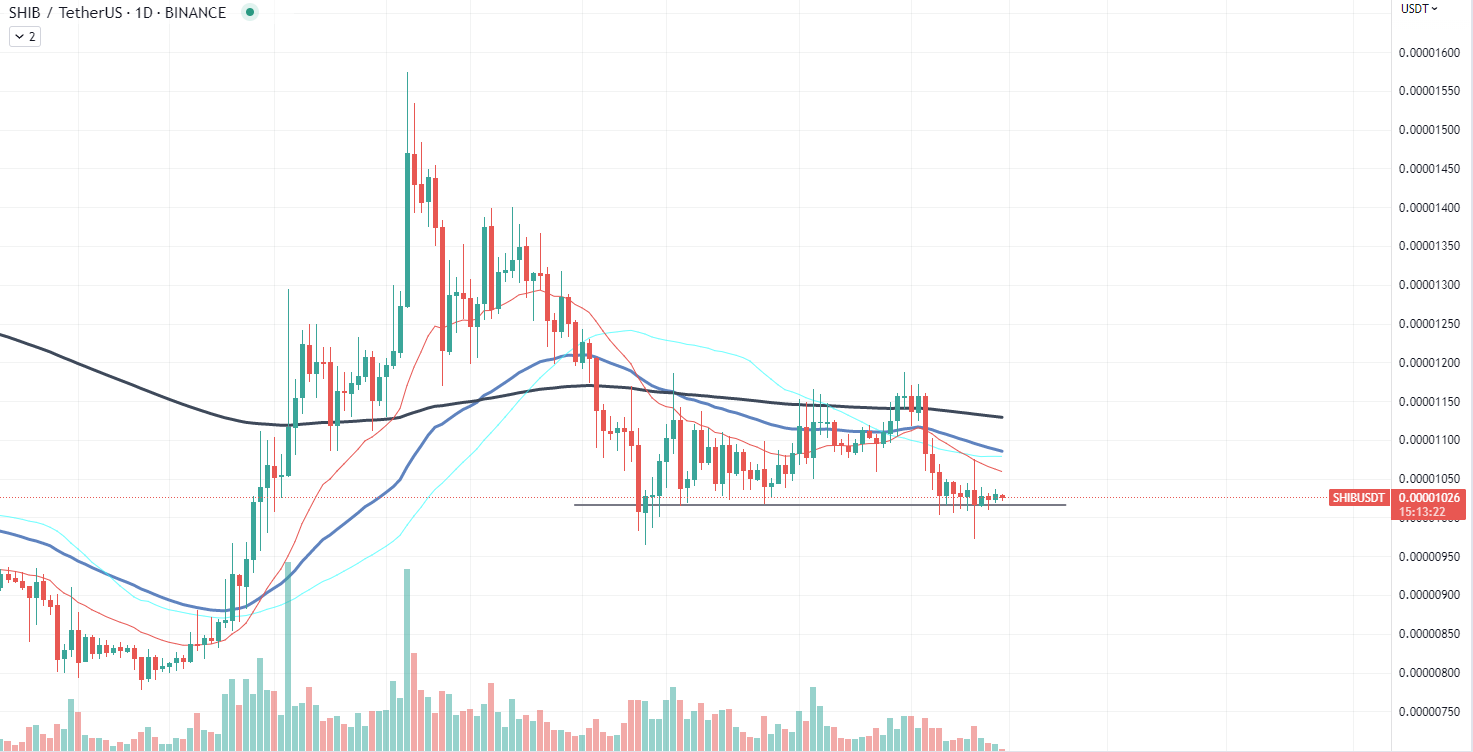 This could mean that bears are losing their grip on the asset, setting the stage for a potential trend reversal. As the selling pressure subsides, it is possible that buyers will regain control, pushing SHIB's price upward.
At the RSI's current value of 40, SHIB's RSI is in a neutral zone, leaning slightly toward the oversold territory. This could suggest that the selling pressure on SHIB is weakening, and the asset may soon experience a trend reversal as buyers reenter the market.
If SHIB can maintain its support level at $0.00001 and the trading volume continues to decrease, there is a chance that the asset could witness a trend reversal. However, it is crucial to consider that meme assets like Shiba Inu or Dogecoin are highly volatile and unpredictable, and multiple factors can influence the price movements of digital assets.