Shiba Inu's dead-end address amassed a staggering value of $4.1 billion. This impressive feat not only marks its might in the crypto arena but also establishes it firmly as the most considerable asset of its kind on the market.
For the uninitiated, a burn address is essentially a public wallet address that is inaccessible to everyone. Tokens sent to this address are "burned," or permanently removed from circulation. This mechanism decreases the token's overall supply, potentially increasing scarcity and, consequently, its value. In SHIB's case, this value has now grown exponentially, a testament to the coin's popularity and the broader strategy of the burn process.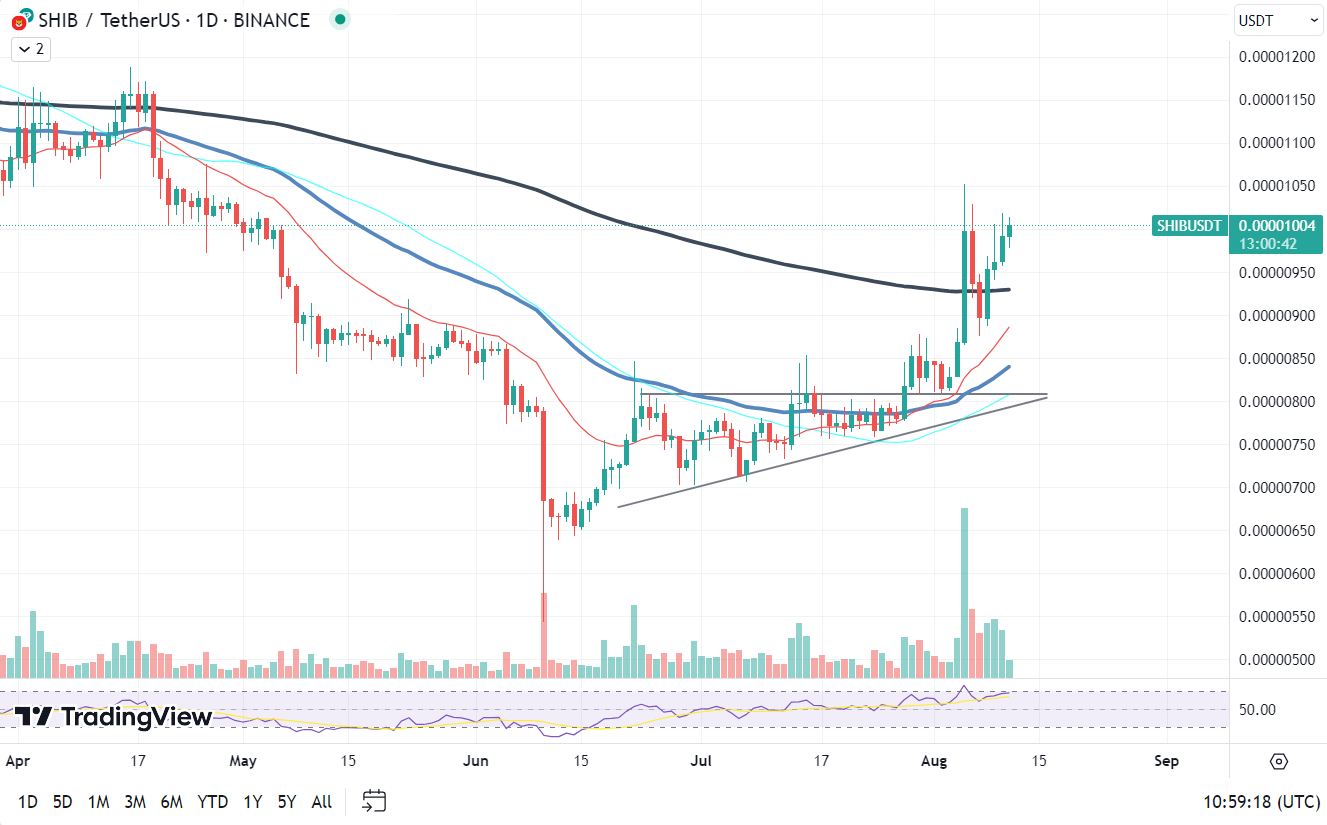 While the burn mechanism forms part of SHIB's narrative of success, it is not the only chapter. Recently, SHIB succeeded in breaking through a significant price point, the $0.00001 mark. This achievement is monumental for the Shiba Inu community, often referred to as the Shib army. The price breakout, combined with the recent value of the burn address, cements the coin's status in the crypto hierarchy.
However, it is essential to recognize the market's unpredictable nature. Over the past few days, SHIB's trading volume experienced a noticeable spike, only to descend soon after. While the current trend indicates a decline, the market's inherent volatility means that a reversal in momentum, leading to a rise in volume, remains well within the realm of possibility.
Shiba Inu's journey is a blend of strategic decisions, like the burn mechanism, and market dynamics. The combination has led to significant milestones such as the value of its burn address reaching $4.1 billion and the price breaking through the crucial $0.00001 threshold.