On the first day of each month, Ripple releases 1 bln XRP from its escrow wallet. Since February, the blockchain giant has started unlocking this billion XRP in two portions, 500 mln each.
This is what happened on February 1. However, on Monday, Feb 3, Ripple released three more portions of XRP – 200 mln, 500 mln and 200 mln. That is 900 mln XRP in total added to the one billion released a few days earlier.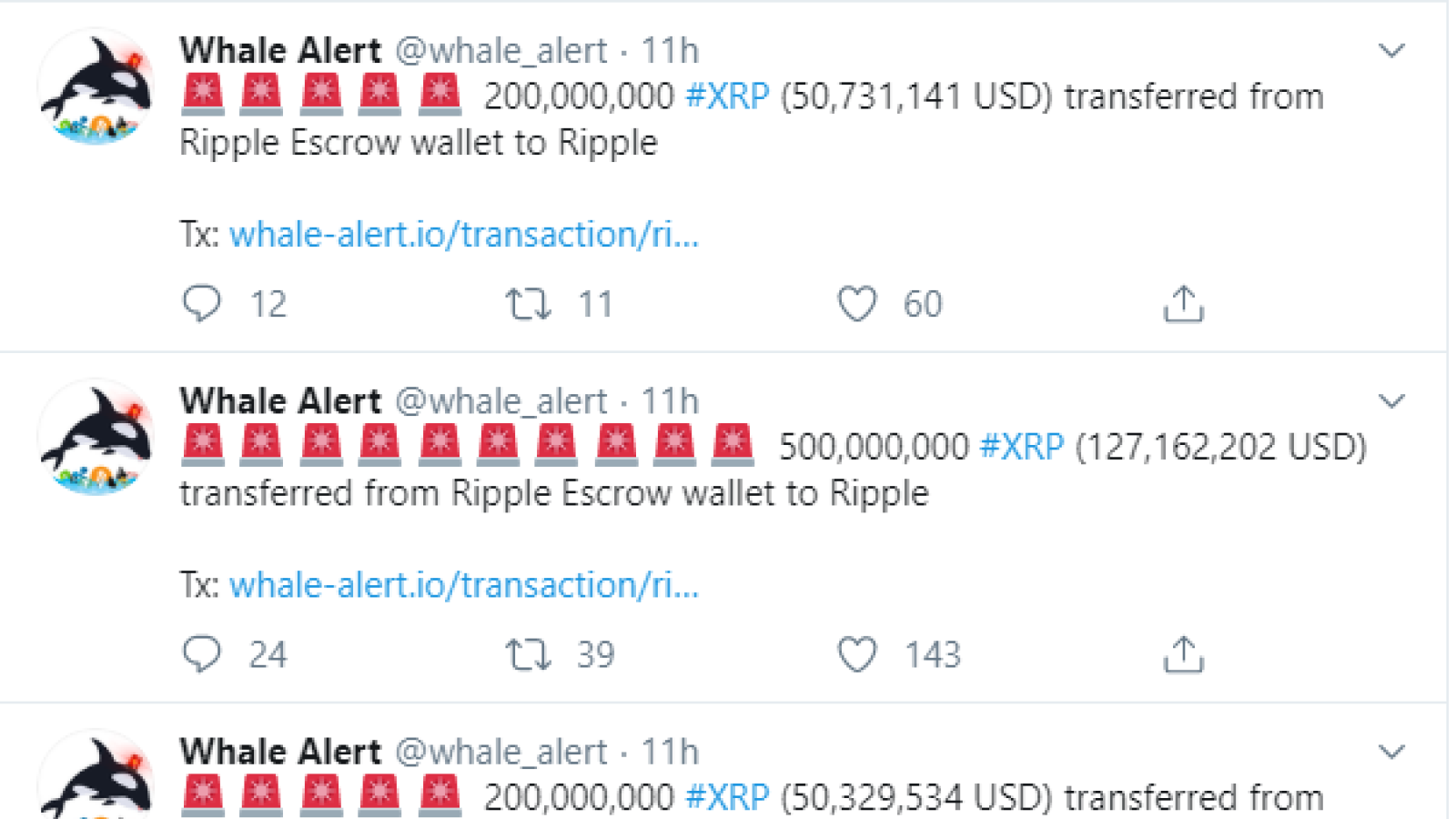 However, later on, Ripple sent this 900 mln XRP back to escrow.
Back in Ripple's Escrow after the release
These moves out of escrow and back in remain a mystery to the community as is clear from the comment threads under the posts.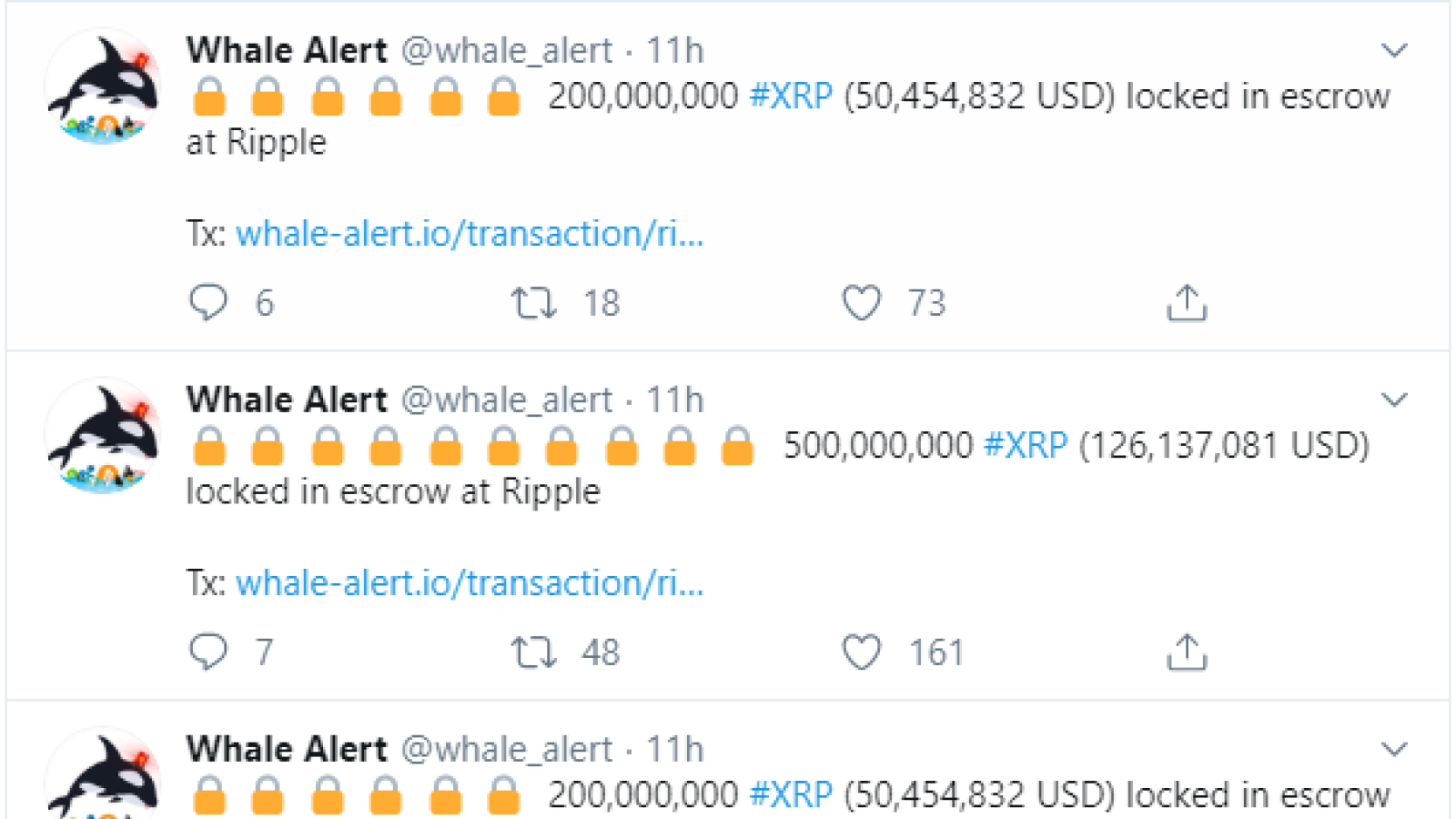 When 1 bln XRP was released on January 1, a few days later 900 mln also went back to the Ripple escrow wallet.
BitMEX adds an XRP-based perpetual contract
The crypto trading giant BitMEX run by Arthur Hayes has announced that on February 5, the exchange will launch an XRP/USD perpetual contract, so that customers will be able to trade it with 100-percent leverage.
Arthur Hayes, the CEO, stated that he did not care whether the third largest crypto was called Ripple or XRP. The most important thing for him was that it is trading above zero.
Earlier, U.Today reported that Binance added a similar perpetual contract (XRP/USDT), along with similar contracts for margin trading based on other cryptocurrencies, e.g., TRX, LTC, EOS.
Unlike traditional futures contracts, perpetual contracts cannot expire, so traders can hold their positions for as long as they wish.