Amulet, the first rust-based DeFi insurance protocol, is making huge strides in the DeFi insurance market following their $6 million in seed funding in April 2022. The protocol is banking on this strong foundation by renowned investors to deliver on its key milestones over the coming months.
Amulet is being built with a vision of simple, reliable insurance for everyone in Web3. The solution will be the first built on the Solana network and has been supported by Solana Ventures, who are also investors in the project. The project launch is expected to take place in July.
Amulet can bank on the support of their financiers in the seed round that was led by gumi Cryptos Capital, joined by Republic Capital, Solana Ventures, DeFiance Capital, Animoca Brands, UOB and Signum Ventures, Mirana Ventures, NGC, Longhash, Signum, SevenX Ventures, Digital Strategies, CMT Digital, Matrixport Ventures, a41 Ventures, Solar Ecofund, Daedalus Angels, Cobo Wallet, Re7 Capital, NetZero Capital and a few ecosystem partners such as Serum and Acala Network amongst others.
Amulet's Value Proposition
Amulet is a DeFi insurance protocol that uses Solana's PoS network to provide stable returns and offer insurance services with a Protocol Controlled Underwriting Value (PCUV) and Future Yield Backed Claim mechanism.
The Amulet Protocol has been created to address the market demand for an insurance protocol native to Solana and the broader Rust ecosystem. Thus, the protocol has developed a solution to address the disconnect between underwriting capital stakers and cover buyers.
PCUV, which is the core design of the Amulet Protocol, is a paradigm shift for DeFi insurance towards a scalable and sustainable future by bringing together features that reduce loss to staked capital such as reserve layers, a treasury and more.
Amulet promises to develop and manage risks for both users and stakers by owning underwriting buffers, thus enabling the insurance flywheel to take effect.
The protocol is introducing insurance in the web3 space and will be uniquely positioned to be a core building block and foundation in this current frontier. Amulet has plans to offer coverage on smart contract risk, stable coin de-peg risk, slashing risk as well as other insurance products like metaverse life insurance, virtual property insurance, NFT asset insurance, GameFi asset insurance and cyber security insurance, which are more innovative in the web3 space.
Immediate Growth of Amulet
Amulet has only been in the crypto space for a short period but has managed to create quite the wave. Only announced three weeks ago, the protocol has managed to grow a community, which keeps expanding every day. The seed raise of $6m is also testament to the growth the project has amassed in a short period, having attracted some of the most exciting and respected investors to throw their support behind the project in the seed round.
Amulet looks forward to its project launch later in July as well as more partnerships to propel it higher and attract more users. Also, the project will be introducing more insurance offerings after smart contracts, making it the best insurance protocol for DeFi investors.
About Amulet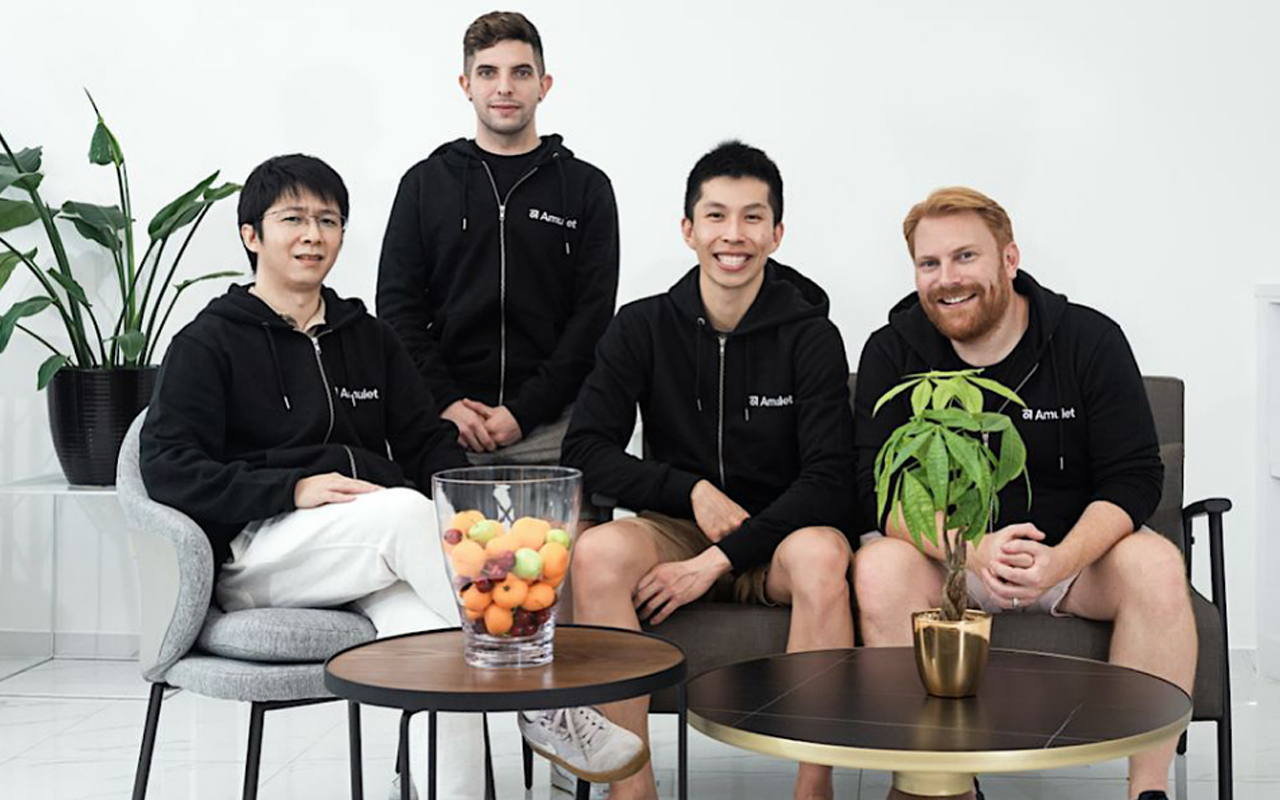 Amulet Protocol is a decentralized insurance protocol built for the Rust-based ecosystem, starting with the Solana blockchain and is led by Rupert Barksfield, a serial entrepreneur with over 15 years' experience in the technology sector. Amulet has designed an innovative and open insurance model, which not only effectively addresses the common challenges of existing decentralized insurance protocols, but also creates a new paradigm shift for the whole insurance sector. The Amulet Protocol is being built using the PCUV model, a more sustainable and scalable alternative meant to minimize loss of staked capital in the event of claim pay-outs.
Amulet has experienced significant growth and support in a short period, owing to the fact that it's the first native insurance protocol in Solana. It is also the first Rust-based insurance protocol built to address the high DeFi market demand.
The protocol is positioned to take the crypto and DeFi space by storm. Be sure to follow this revolution through its social media sites to be up-to-date with this and more announcements.
Follow Amulet socials for more: