It is no longer news that the IggyBoy NFT initiative promises its holders exclusive privileges and rights in the Metaverse. As a utility NFT, it provides clearly defined intrinsic value, such as physical ownership, exclusive access to special events, airdrops, and products, among other benefits.
Interestingly, the IggyBoy mint date is closer than imagined; it's just three days away. Consequently, it would be helpful to know specific details on the gas fee, mint date, whitelisting, and the entire IggyBoy NFT project.
Low Mint Gas Fee
1ATH.Studio promised to offer everyone the best and lowest gas fee possible during the mint. As such, they've worked assiduously to improve and optimize their smart contract by adopting the recent ERC275A smart contract.
Depending on the blockchain load, the average gas fee for a single IggyBoy NFT will be around $25. There will only be a slight increase in gas fees upon every additional NFT purchased. Ultimately, whitelisted members will be able to mint multiple NFTs at almost the same price as minting a single IggyBoy NFT.
It is important to note that there will be no ticket system announced previously, and the IggyBoy NFTs will be minted directly from their website. Additionally, the maximum number of NFTs that can be bought during the presale is 10.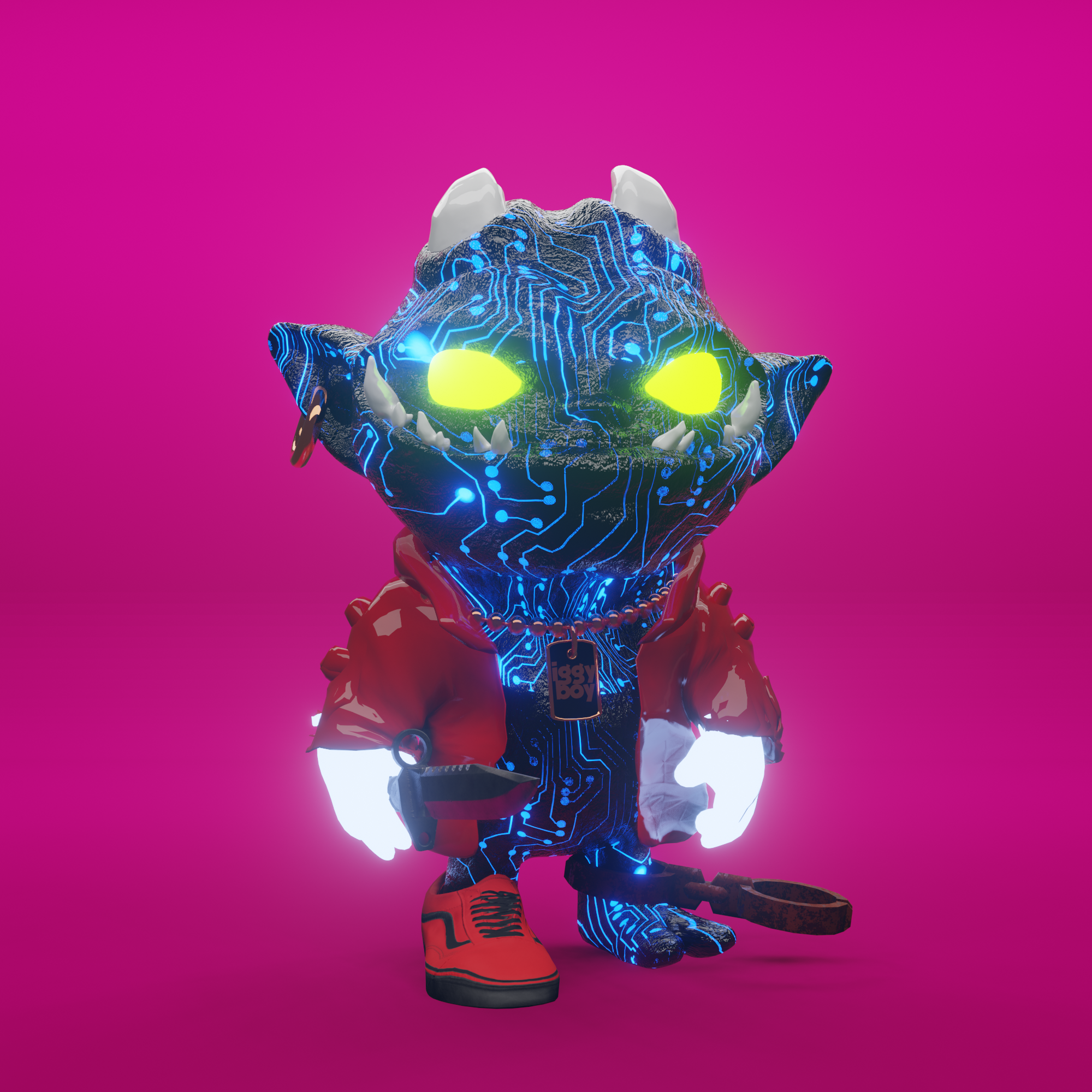 The last chance to whitelist is to pass a few easy tasks on IggyBoy Official Website
Join Our Whitelist… The Spaces are Limited!
The mint date, February 20, is close, and the available spots in the whitelist are becoming limited as more people are committing to join. There are less than 500 spots left, and everyone still has the last chance to become a whitelisted member by completing all simple mandatory tasks on their official website, opening a support ticket on Discord, and sending the screenshot of completed actions.
Just to whet your appetite, here are some benefits that accompany being a whitelisted member of the IggyBoy NFT project:
A discount of 0.055 ETH per IggyBoy NFT compared to the public sale price of 0.088 ETH.
Opportunity to have the first 1000 IggyBoy NFTs with the oldest timestamp and qualify for the 1ATH.Studio partners' shareholding utility.
An Amazing AMA Team
The IggyBoy team is open and transparent holding regular live AMAs on its Discord channel. The team is always ready to answer every question and clear any doubts anyone may have concerning the IggyBoy NFT project.
Moreover, the AMA sessions are usually recorded on YouTube and posted on their Discord channel for everyone's access. In addition, the recordings have timestamps for easier access to questions.
1ATH.Studio Promises
Unlike other NFT projects that wind up after their sellout, IggyBoy is here to stay. 1ATH.Studio has a staunch resolve to keep investing in marketing to raise the floor price of IggyBoy, IggyLady, and Symbiosis NFTs in the long run.
Here are some promises they made concerning their NFT initiative:
To tweet about the successful sellout and strike a deal with at least 10 Twitter influencers to promote their tweets.
Following the sellout, they promise to set aside a substantial financial budget for media purchase.
To contact popular media outlets to publish press releases regarding the successful sellout.
To shoot a promotion for Telegram users and post it in at least 30 crypto-related Telegram channels with over 10 million subscribers.
To randomly give a cashback of the mint price of 5 NFTs to 20 members who purchased 5 or more IggyBoy NFTs.
Other Amazing Projects – IggyLady and Symbiosis NFT
1ATH.Studio plans to release the same number of IggyLady NFTs as IggyBoy NFTs, resulting in a couple. Holders of both NFT collections will receive a free airdrop – Symbiosis NFT. It is vital to note that holders of the IggyBoy NFT will have a chance to get to IggyLady's whitelist.
Takeaway
Come Sunday, February 20, 2022; that's the mint date for IggyBoy NFTs. Check again! Have you reserved your spot on the exclusive whitelist? There is still the last opportunity to do so if you haven't here. Remember, the spots are limited. Take a step now and join over 2,000 whitelisted members.
The IggyBoy NFT project is unique, and you'd be glad you're a part of it. Cheers!
If you want to know more about the various ways this utility NFT is expected to grow may visit the official website: https://iggyboy.1ath.studio/
Get exciting news and updates by following them on social media:
Twitter – https://twitter.com/1ATHStudio
Discord – https://www.discord.gg/1athstudio
Medium – https://1athstudio.medium.com/
Media Contacts
Rika M.
pr@1ath.studio
Germany, Berlin