Izabella Bowles, which was already dubbed a 'Bitcoin baby', has managed to collect money for college in two weeks. That was possible because of the viral newspaper ad that was published on Jan. 6.
'Bitcoin baby'
Given that college tuition is widely expensive in the US, some parents start saving up money as soon as their child is born (or even before). Wioletta and Peter Brown, instead of opting for a traditional college bank account, decided to follow the latest fintech trends by asking the cryptocurrency community for Bitcoin donations. As mentioned above, they published a newspaper ad in The Times, specifying the address of their Bitcoin College fund.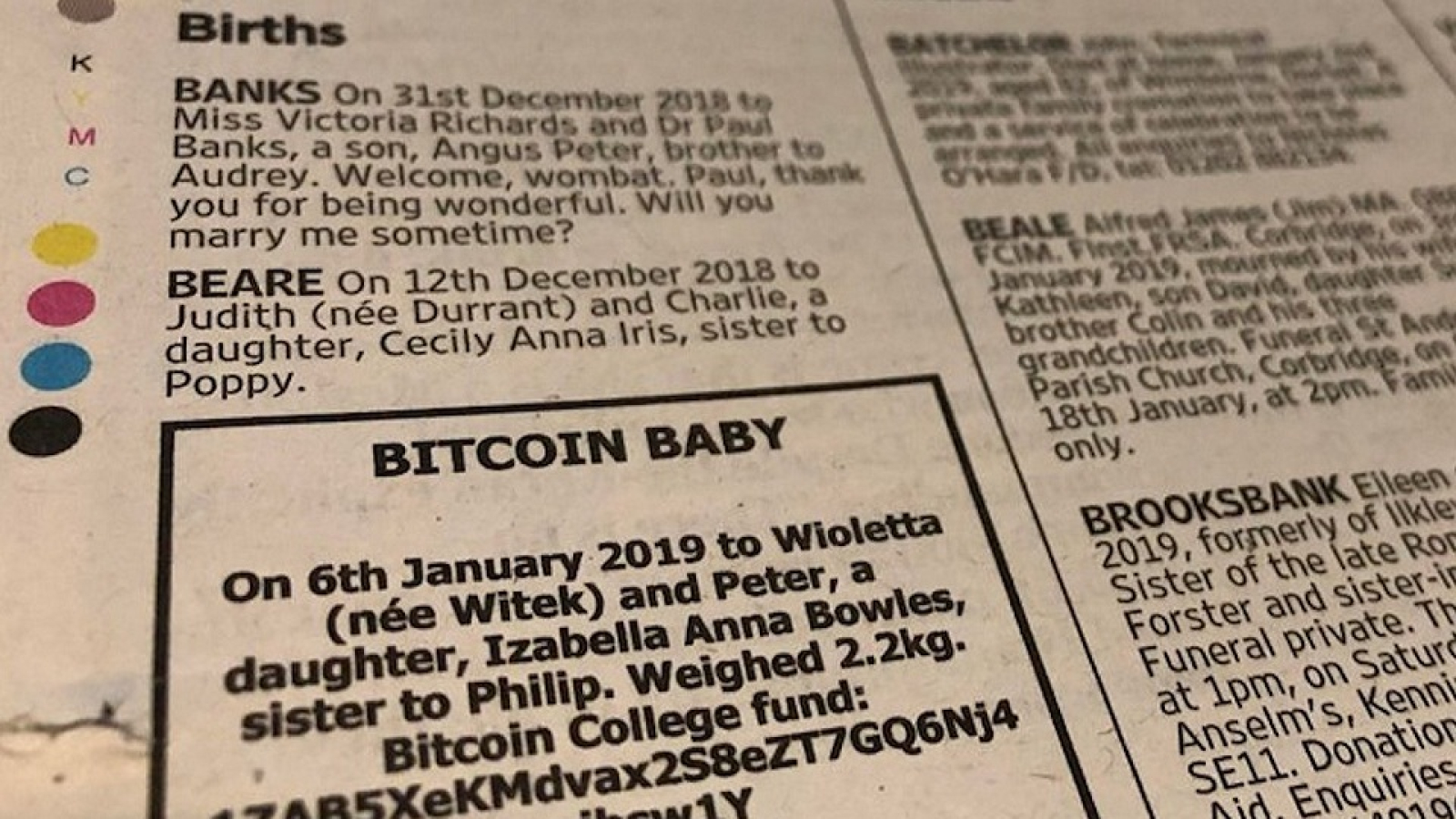 A long-term investment
At the time of writing this article, the balance of their wallet is sitting at 1.08180623 BTC ($4,023.24). The most generous donation amounted $341. While that sum of money wouldn't cover Izabella's tuition as of now, it's quite possible that Bitcoin price could skyrocket by 2037 when Izabella turns 18.

card

As The Mirror reports, the success of their crowdfunding effort is not surprising given that the father spearheads Dynamo PR, a creative agency that is based in Silicon Valley.
Bitcoin donations
Bitcoin makes donating money much easier given the anonymous nature of cryptocurrencies – all it takes is to publish a public wallet address without any incurring risks. Soon, Bitcoin donations might even lose their mojo of a tech gimmick and become a staple of our ordinary lives. Earlier, U.Today reported about Bitcoin enthusiasts sending a sizeable amount of donations to a jailed far-right activist Tommy Robison.