According to BleepingComputer, there is a new Bitcoin-ransoming malware that actually encrypt your files, not just shows spooky messages on your display.
The report states that DeathRansom initially faked the encryption part that made it quite innocuous but it soon turned into a beast that can make your files unusable.
As of now, there is no information about how this malware is being distributed, but it keeps spreading like wildfire. It is also not known whether the affected files can be decrypted. After the initial spike on Nov. 20, the number of victims continues to grow.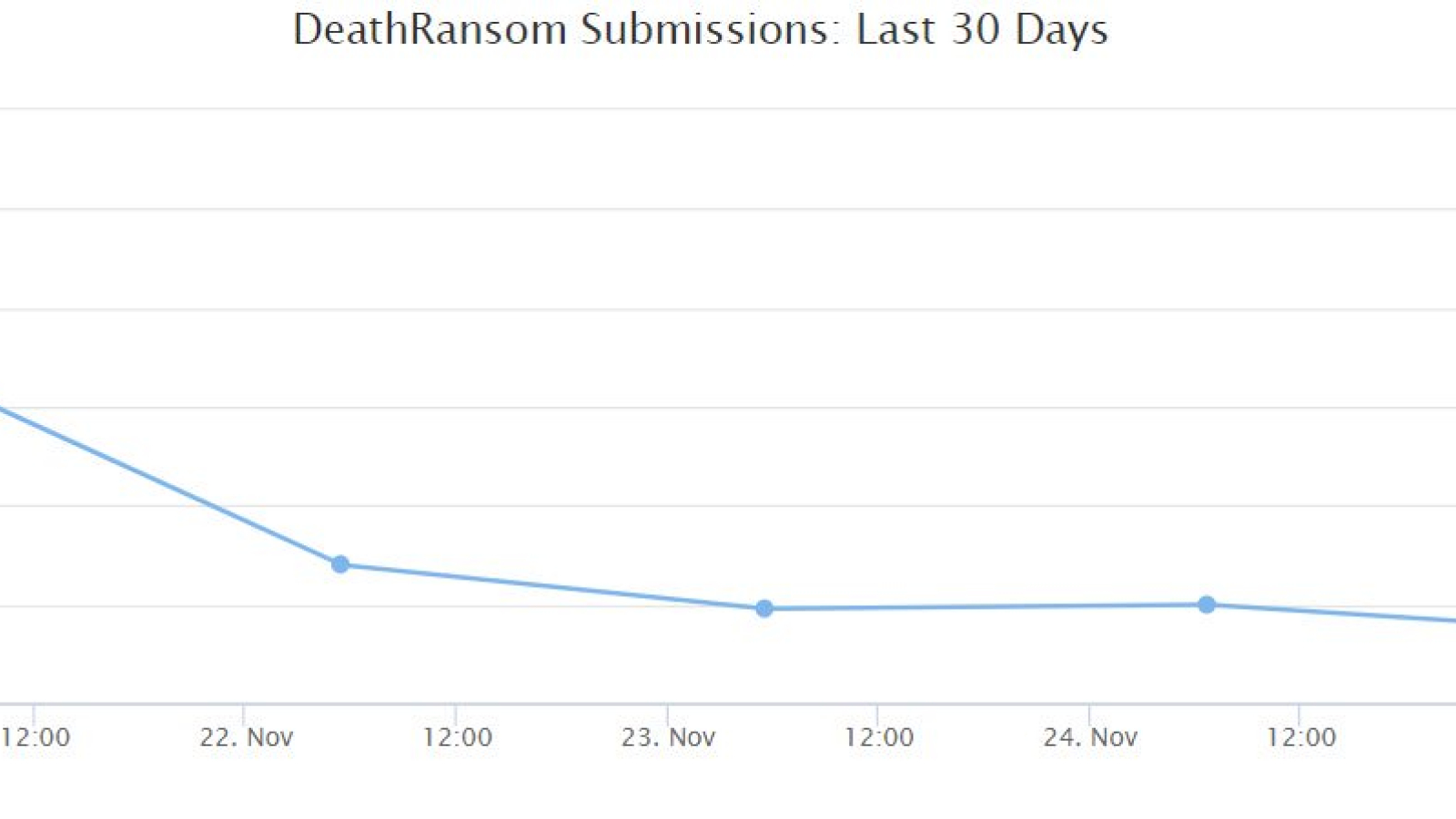 A ransom note, which was published by BleepingComputer, states that victims are required to send 0.1 BTC (about $710 at the time of writing) to bad actors in 12 hours in order to encrypt their fails. If the deadline is not met, the victim's decryption password will be deleted. They offer to decrypt one .txt or .lnk file for free.
Notably, there even a small instruction on how to buy Bitcoin with a link to LocalBitcoins, the leading peer-to-peer crypto exchange, and an in-depth Coindesk article.
On a side note, paying 0.1 BTC is not the worst thing that could happen to the victims of ransomers. As reported by U.Today, the godfather of a Belgian teenager who disappeared out of the blue during his trip to Australia, received ominous messages from kidnappers who demanded $300,000 worth of Bitcoin.