On February 1, the NEM Foundation released an update concerning its message to the NEM community issued on January 31, where it said that it is running low on XEM and fiat budget and is changing its structure and plans some layoffs due to the ongoing budget situation.
NEM Foundation update
To keep everything clear and transparent, on February 1 the NEM Foundation released an update, provoked by a Coindesk article.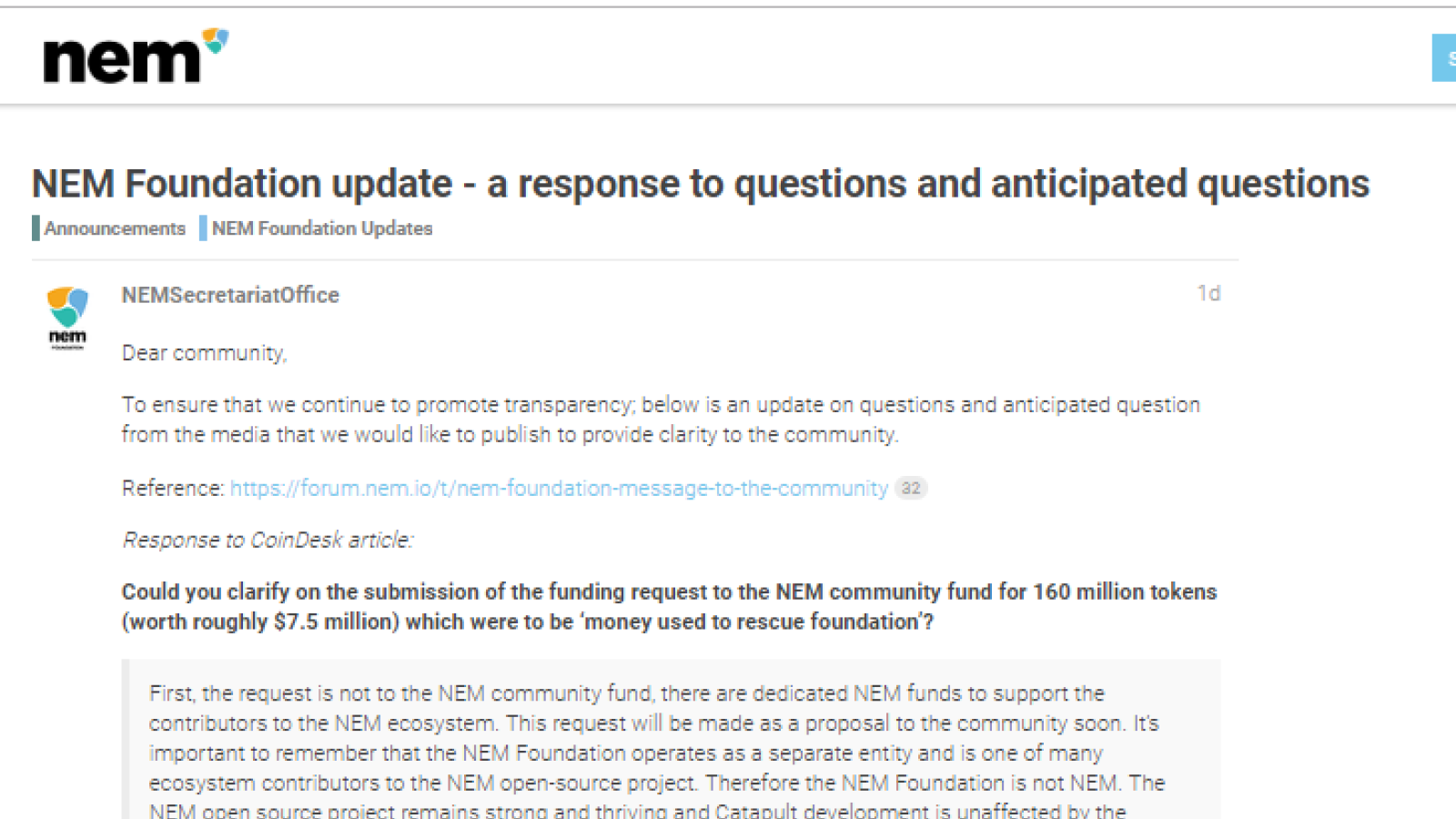 On funding and staff firing
The foundation clarified that it is not on the verge of a bankruptcy but is just low on funds and that in case the NEM community refuses to provide funding, the foundation will start searching for money from third-party investors.
Layoffs are going to be performed regardless of the current situation with funding. This has more to do with the NEM Foundation deciding to switch its focus from NEM promotion and become more product-oriented.
Provided that the community decides in favour of further funding, the NEM Foundation will take on more staff, first of all offering jobs to its former members who have been made redundant.