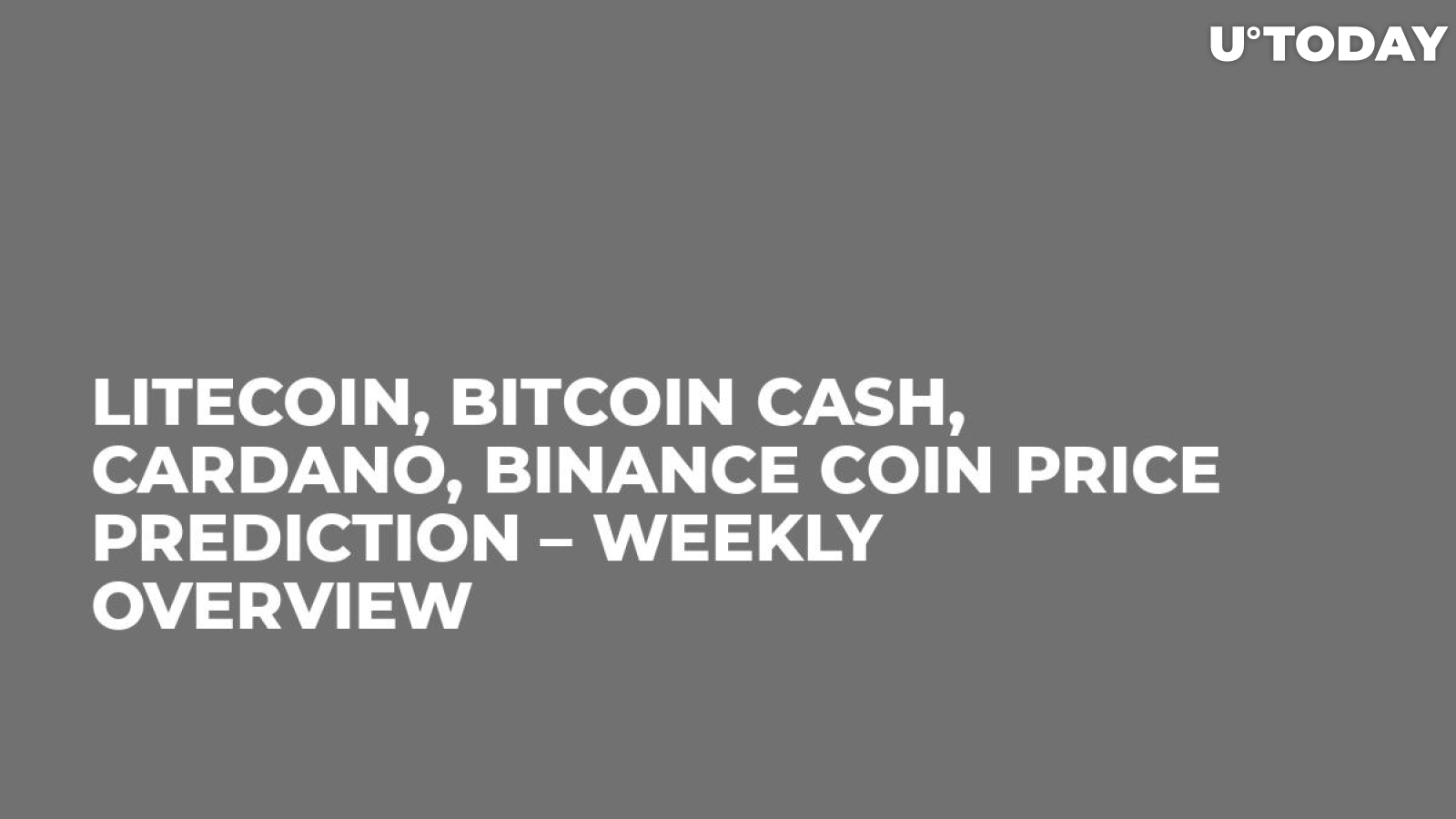 Cover image via U.Today
The overall crypto market cap is back up around $133 billion after a surprising dip. Wednesday, March 6th $8 billion were taken off the table in a matter of hours, but a lot of that loss is back. It is yet unclear what caused the massive drop, but the losses were erased just as unexpectedly as they appeared, and the market has been relatively calm since then. Two of the top 10 coins have been posting amazing gains in the last few days and others have been trading steady in moderate ranges, let's try and figure out what's next for LTC, BCH, ADA, and BNB.
Litecoin (LTC) Price Analysis
Trading at just over $56 Litecoin is currently in the 5th spot by market cap with a circulating supply of $3,405,983,239. Over the last 7 days, the coin posted huge gains of over 21% and is looking strong. After dipping briefly below the resistance/support line at $47 Litecoin bulls stepped in and took the pair into resistance at $56 and successfully renewed the brewing uptrend.
Price is making higher highs but the Relative Strength Index (RSI) is making lower highs and is touching overbought levels which is a bearish divergence and worrisome. This could mean a pullback will shortly follow but as long as price is above the 100 days EMA, the outlook is bullish. I am aiming for $66 within a week or possibly two.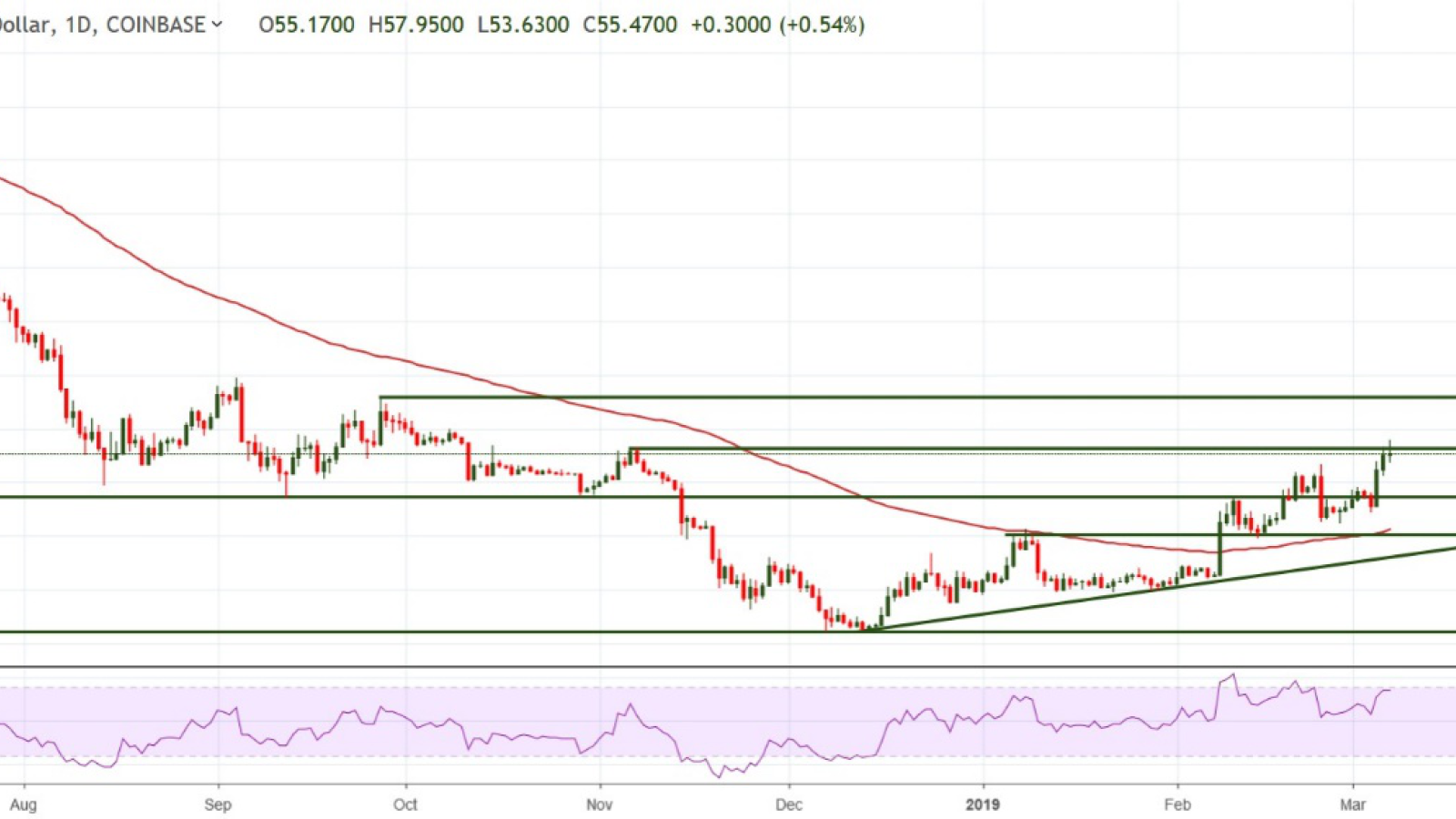 Bitcoin Cash (BCH) Price Analysis
Ranked just behind Litecoin at number 6 by market cap Bitcoin Cash is currently valued at near $131 and trading in a tight range. There doesn't seem to be a lot of interest for this cryptocurrency at the moment because price is moving almost completely sideways with low volatility. This calls for caution because periods of low volatility and flat movements are often followed by strong breakouts to either side. The levels to watch are $100 as psychological support and $150 as resistance.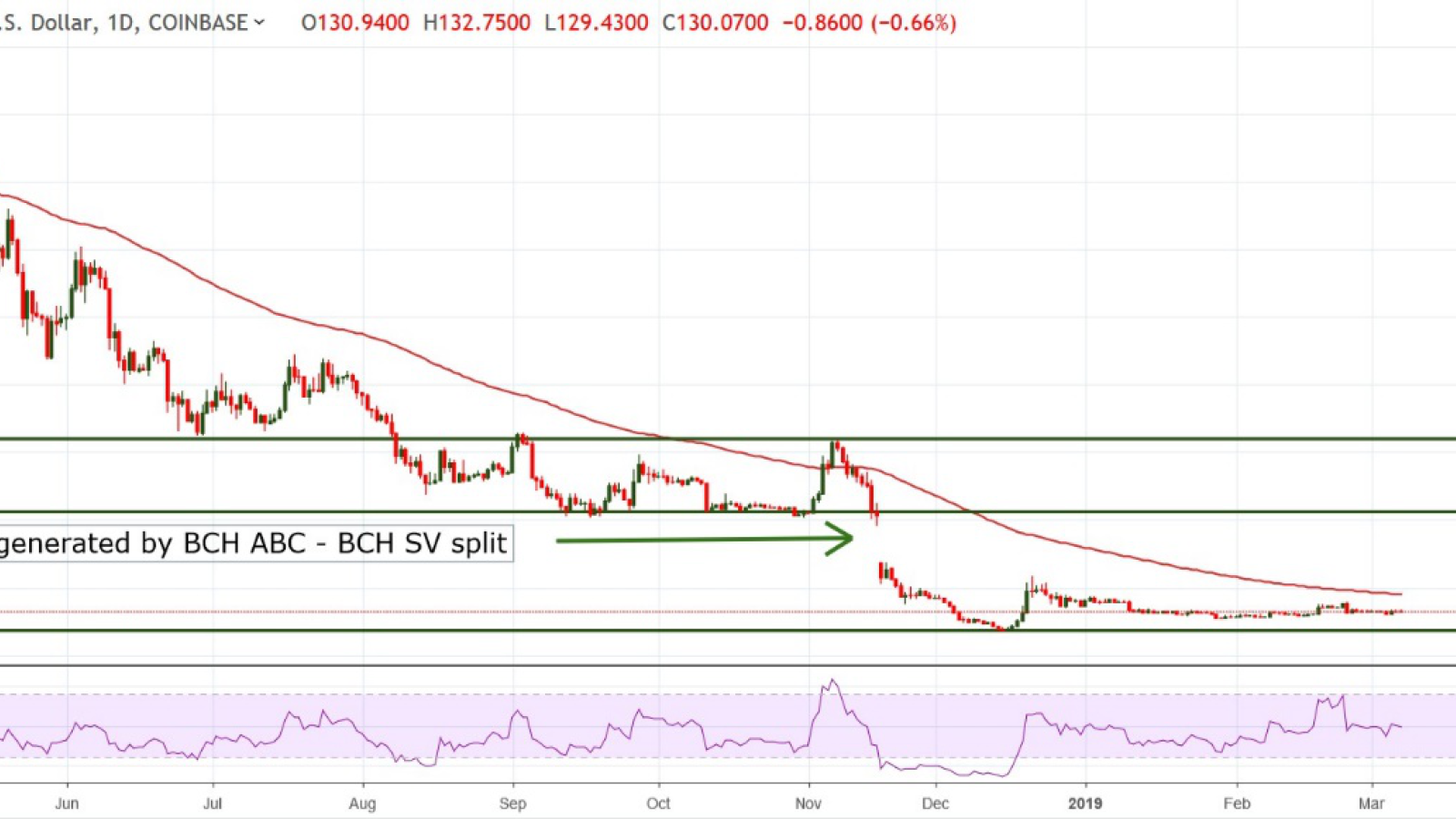 Cardano (ADA) Price Analysis
Sitting just outside the top 10 at number 12, Cardano's ADA is trading at 0.042 against the US Dollar. The coin has lost close to 2% over the last 7 days but may be finding support once again. After bouncing at $0.027, ADA showed some signs of bullish pressure but failed to break the 100 days EMA and has been trading with just minor fluctuations ever since. The support at 0.027 is strong (rejected price several times), so it could push price higher (if touched). On the other hand, the RSI has a bearish bias so it's safe to say the signals are mixed. Caution is recommended because this pair could go either way. Keep in mind that a downtrend is still in place so upside movement should be limited, at least for the next week or so.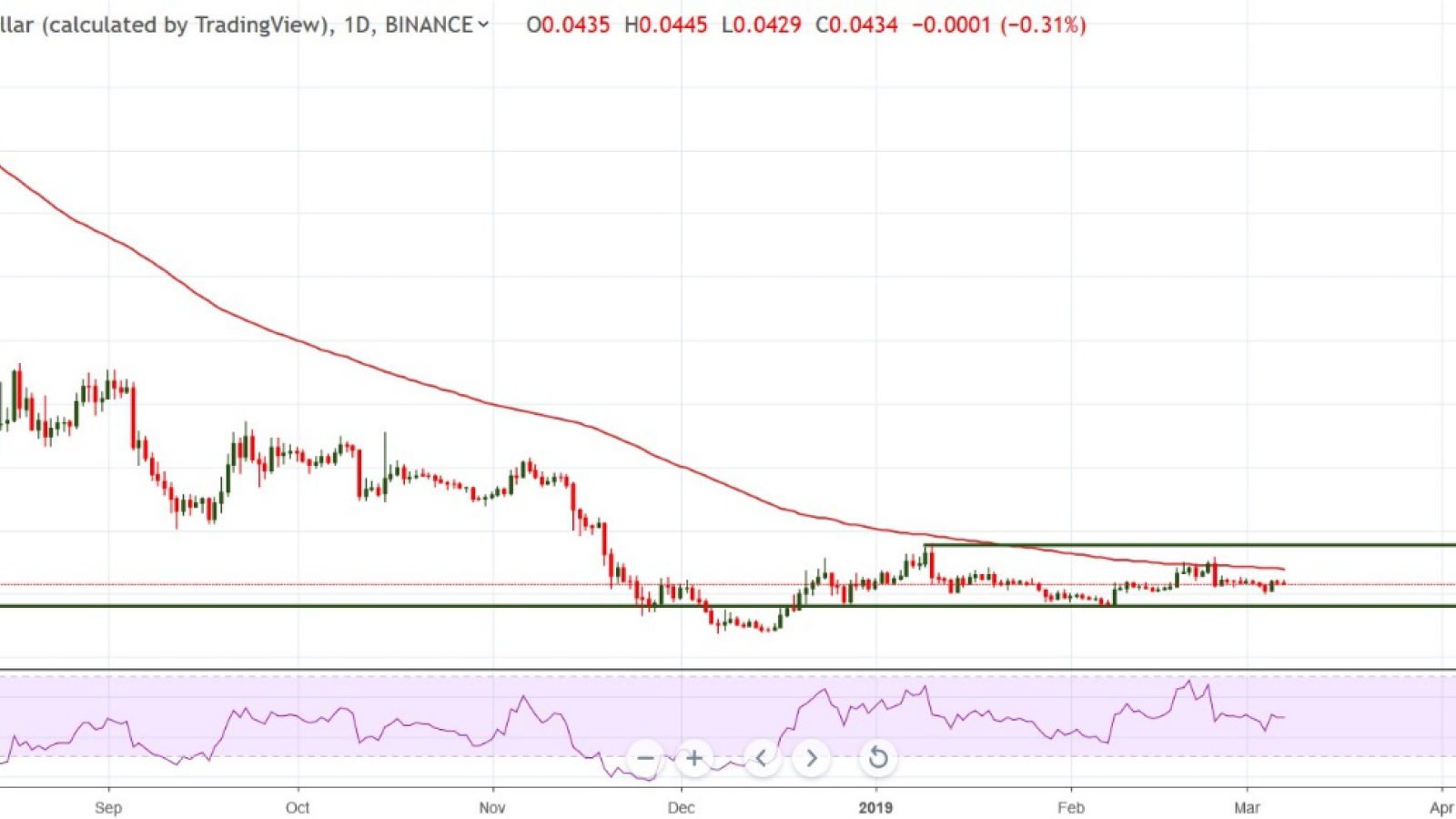 Binance Coin (BNB) Price Analysis
The strongest mover in the top 20, BNB has gained a whopping 48.57% over the last 7 days. It has climbed to the number 7 spot by market cap and currently trading at $15.15. There's no doubt that Binance Coin is bullish right now and there's a high chance that it will continue to move up, towards $18.20. However, it must be noted that price has been shooting straight up for an extended period and the RSI has been constantly breaking above its 70 level which makes the pair clearly overbought. During the next week we can expect to see a pullback before $18 area is reached.