Every type of Bitcoin (BTC) wallet is best suited for a certain type of user depending on his or her own unique investment strategy, level of technical experience, and, of course, the volume of assets stored. Thus, every wallet has special merits and demerits. This guide will help you find your one-stop-shop solution for a secure and profitable experience with Bitcoin (BTC) network usage.
Introduction: What is a Bitcoin (BTC) Wallet?
Every blockchain represents a decentralized network that consists of many addresses. Every address in the Bitcoin (BTC) network has its own balance (amount of Bitcoins (BTC) stored on it), public key (identifier of address) and the private key that acts as a password that allows operation of these Bitcoins (BTC).
A Bitcoin (BTC) wallet is an environment that allows the owner of an address to interact with other addresses in the network. Simply put, the Bitcoin (BTC) wallet is the tool you need to transfer your funds.
What is a Bitcoin (BTC) Hardware Wallet?
A Bitcoin (BTC) 'hard' wallet also represents a form of a keypair storage and transaction authorization tool. Unlike software, this Bitcoin (BTC) wallet is a physical device used for these purposes.
Three types of Bitcoin (BTC) 'hard' wallets are the most popular nowadays:
Hardware wallets, which are electronic gadgets that store your keys and digitally authorize transactions when plugged into a computer.
Paper wallets are just sheets of paper with the keypair printed on it.
A metal wallet is a mnemonic constructor made of letters and symbols to store your keys in the form of their combination.
Best Bitcoin (BTC) Hardware Wallets
The best Bitcoin (BTC) hardware wallets are made of high-quality material, have intuitive interfaces and are easily integrated into the software applications to authorize the transactions.
Ledger
Ledger Bitcoin (BTC) hardware wallets are designed by Ledger SAS, a distributed blockchain team incorporated in France since 2016.
Nowadays they deliver two models of Bitcoin (BTC) hardware wallets, Ledger Nano S and Ledger Nano X. Both are made of steel and plastic, have a USB-connection and are equipped with two cutting-edge chips. Both models work perfectly with Windows, macOS and Linux computers.
Ledger Nano S is a basic model that supports 3 to 7 applications designed to operate different crypto tokens at the same time. It supports Bitcoin (BTC) as well as all major altcoins: ETH, XRP, BCH, LTC, DASH. 1000+ ERC-20 tokens, such as DAI, BAT and ZRX, are also supported. It also can be connected to Android 7 powered smartphones and tablet PCs. It is operated by two buttons only.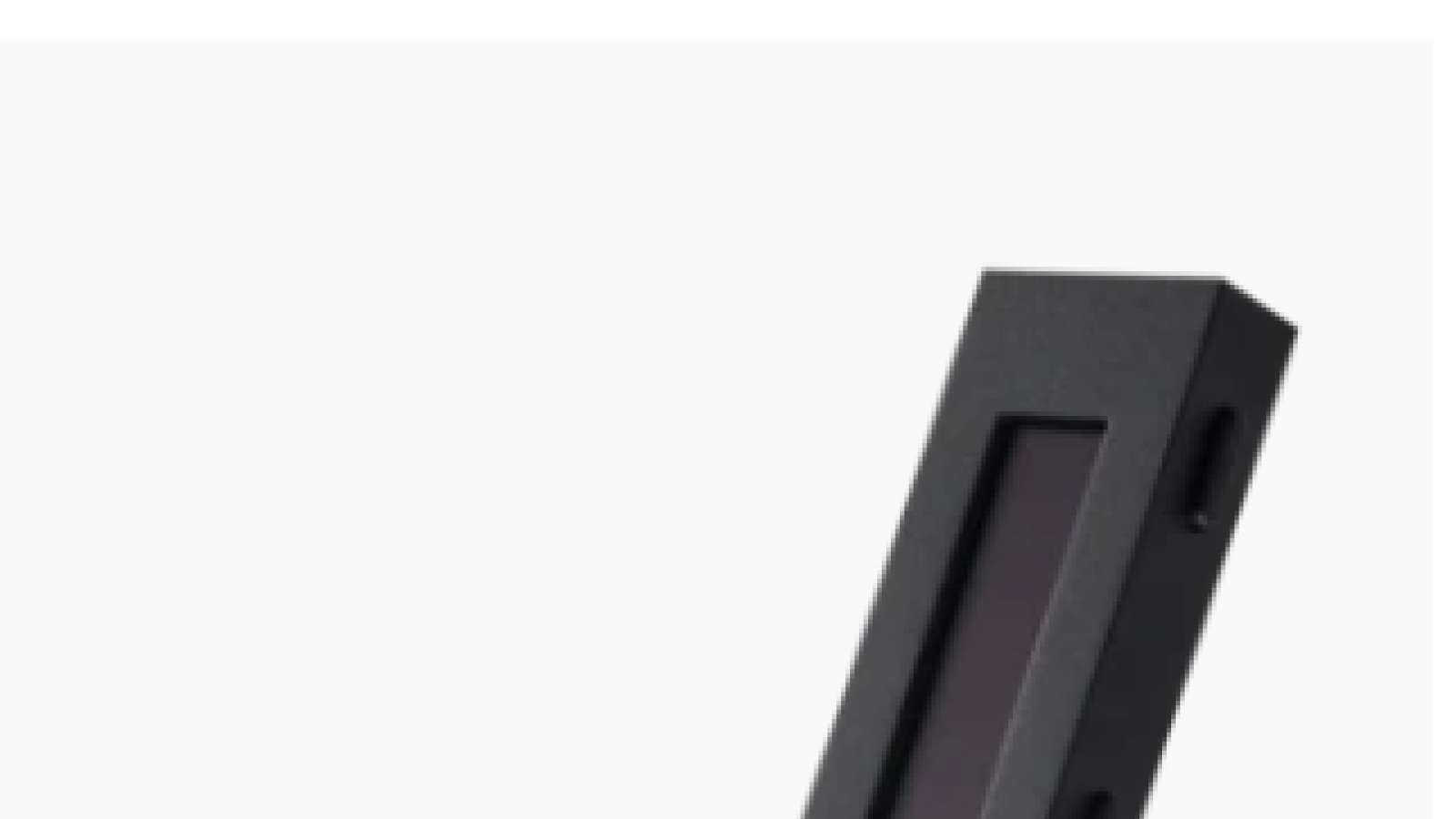 Ledger Nano X is best suited for experienced crypto users. It has two 'killer features'. Firstly, it can connect to a computer via a Bluetooth bridge. However, only public data is transported through Bluetooth. Critical data (such as private keys and seed recovery phrases) always stay within the device. Secondly, it supports the staking of Tezos (XTZ), the most demanded high-tech altcoin. With this option, Ledger Nano X users can earn on their idle crypto.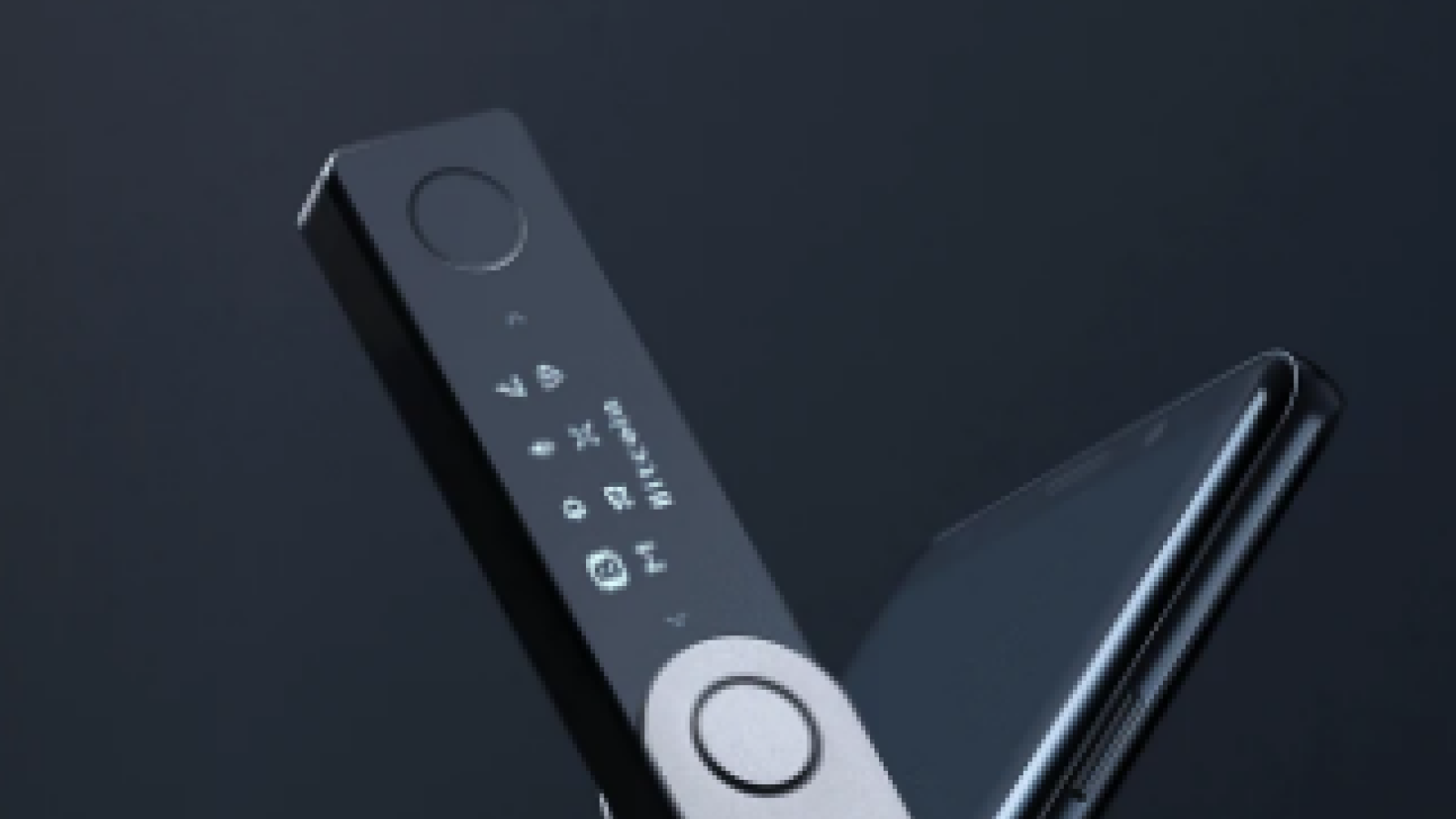 Ledger also has special offers available now, including:
Ledger Backup Pack. The price is only 149$ instead of 178$. The owner of a Ledger Backup Pack can manage his/her assets on the go via Ledger Nano X and utilize Ledger Nano S as safe home storage.
Ledger Nano S Family Pack. The price is only 129$ instead of 177$. The pack consists of three Ledger Nano S wallets and allows the customer to invite the whole family to the world of crypto.
Ledger Nano X Family Pack. The price is only 299$ instead of 357$. This pack contains 3 Ledger Nano X wallets. As this device is designed for more advanced users of crypto, you can really equip your business team.
Trezor
Trezor hardware wallets have been produced by the Czech team SatoshiLabs s.r.o. since 2014. Just like their competitors from Ledger SAS, the Trezor team released two generations of hardware wallets, Trezor ONE and Trezor Model T. Both Trezor ONE and Trezor Model T can also serve as a U2F hardware token for digital authorization.
Trezor ONE supports BTC, LTC, DASH, ETH, and BCH but it doesn't work with XMR, XRP or ADA. Also, 1000+ ERC-20 tokens from ICOs are in its toolkit. Trezor ONE has a six-line OLED screen that shows all information about the transactions. Just like the first-generation model by Ledger, it is operated by two buttons.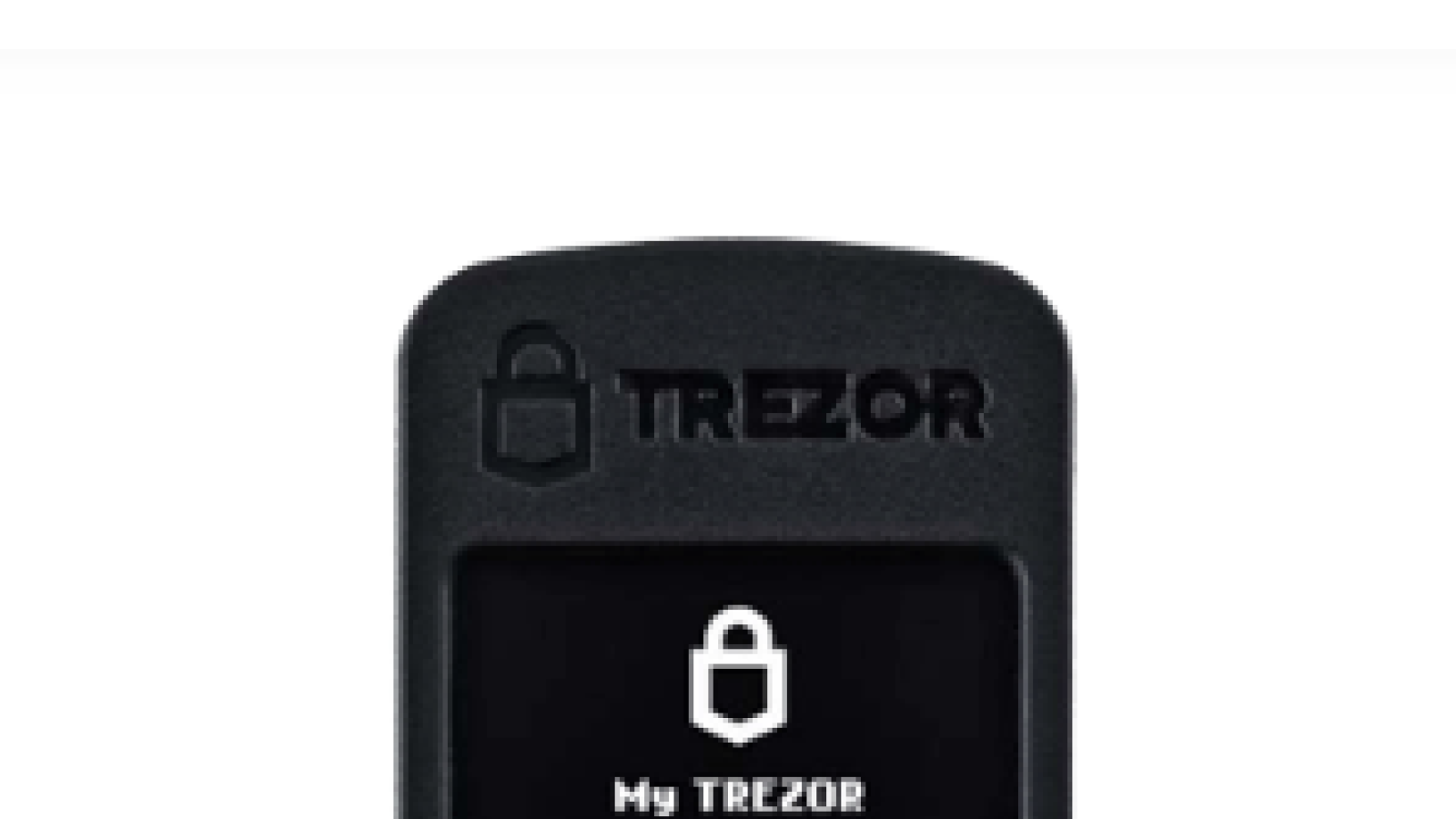 Trezor Model T was released four years after its predecessor. It has an extended toolkit of crypto-asset support: all tokens available with Trezor ONE are accompanied by XRP, Tezos (XTZ), Eos (EOS), Cardano (ADA) and Monero (XMR).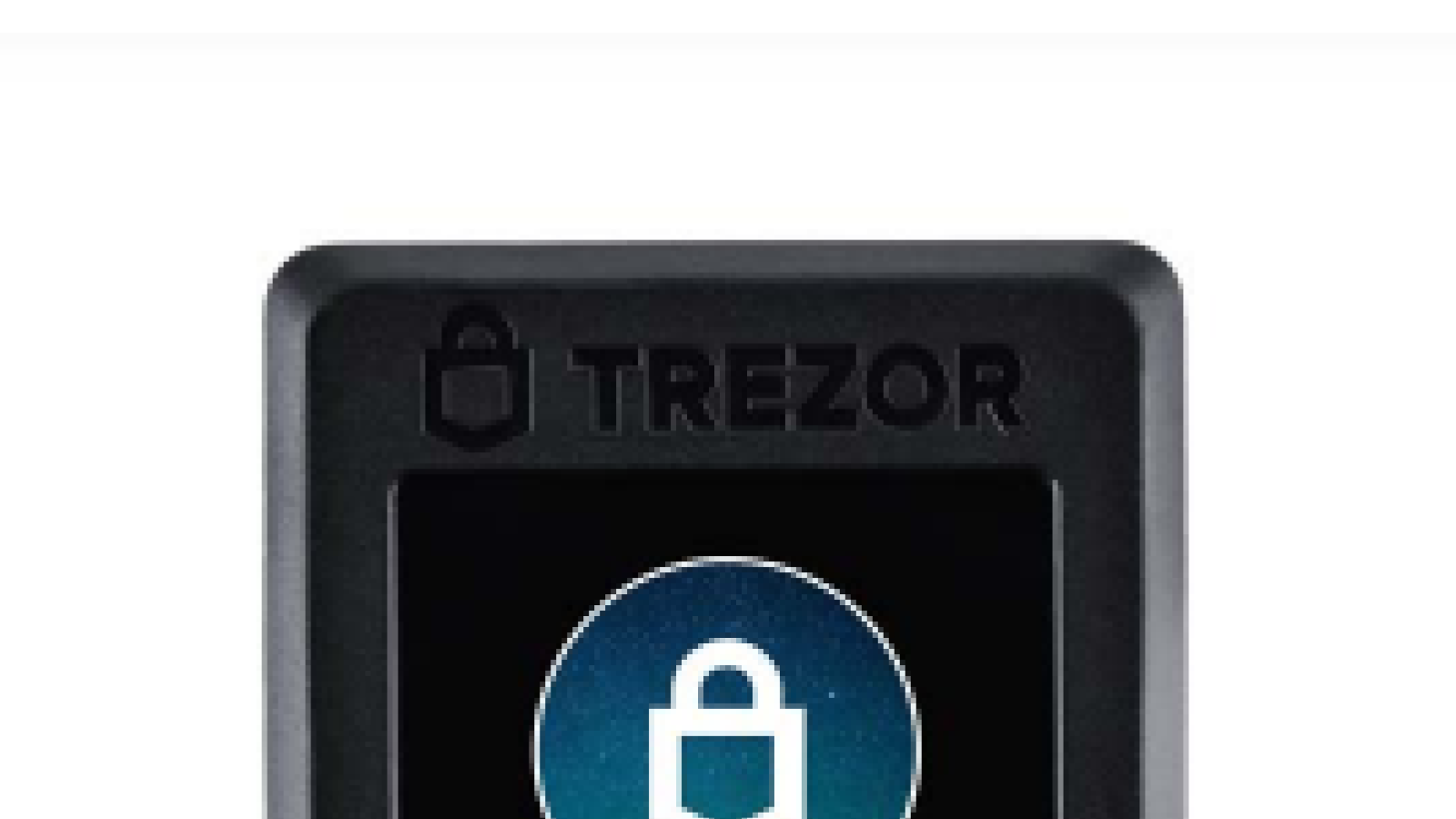 Trezor also has a special offer available now. Trezor Ultimate Pack contains Trezor Model T, Trezor ONE and Cryptosteel. Cryptosteel is a memory device made of stainless steel that comes with 250 letters engraved on each side. The price is only 252$ instead of 288$.
KeepKey
The KeepKey Bitcoin (BTC) hardware wallet is a product backed by the ShapeShift cryptocurrency exchange ecosystem. It was released in 2015 for the first time. KeepKey interacts with a computer via a native Google Chrome extension.
Compared to the rest of the hardware wallets we've reviewed it supports a very limited range of cryptocurrencies: Keepkey works with 50 assets including BTC, BCH, BTG, ETH and LTC. It doesn't support ADA, XMR or XRP.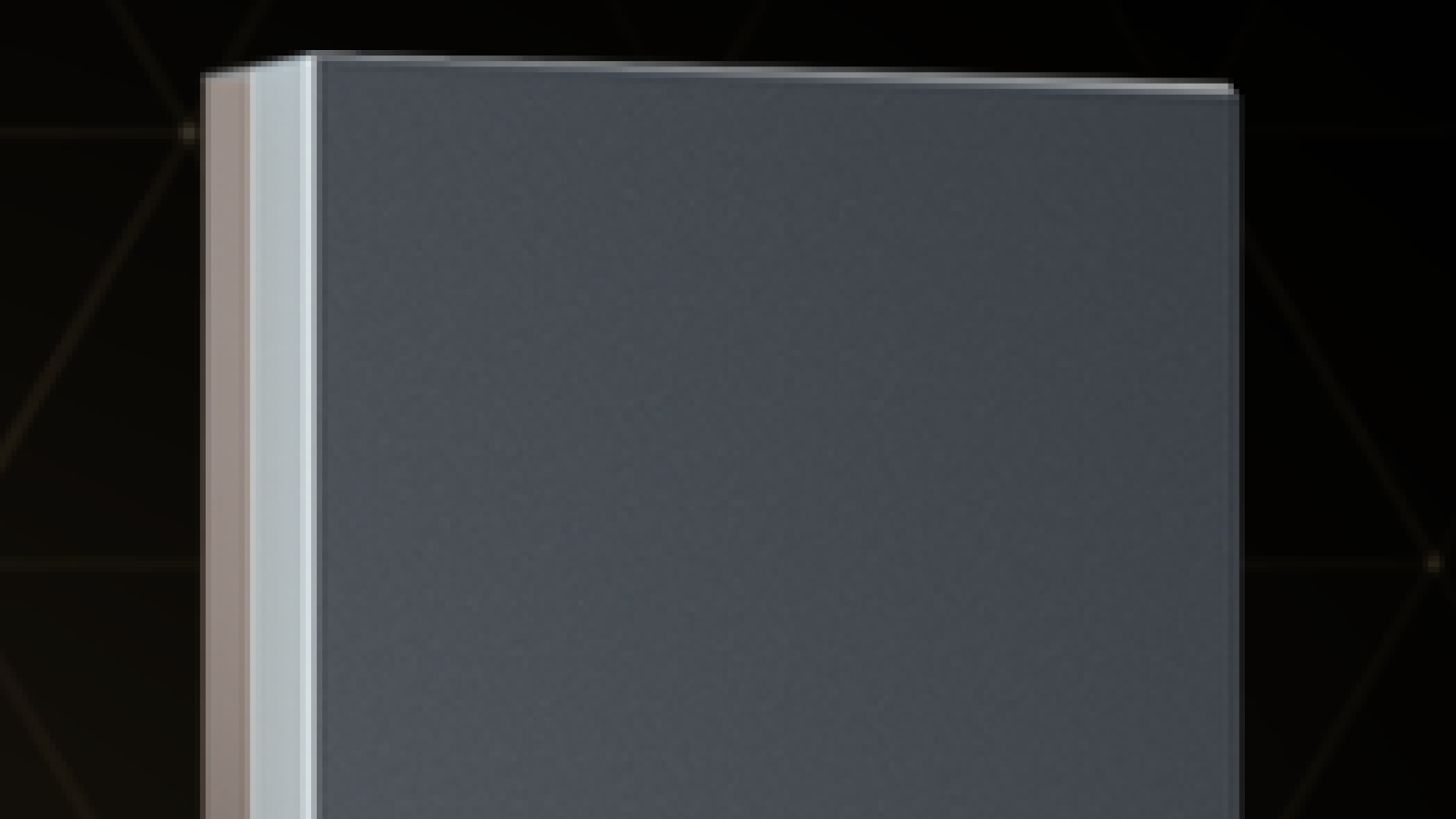 Integrated natively in ShapeShift's API, KeepKey supports interoperability with numerous third-party software hot wallets, e.g. Electrum and Mycelium. An eight-digit PIN-code and 12-word seed phrase serve as security tools for the KeepKey crypto hardware wallet. In its security system, these instruments work together with the TRNG (Hardware-Based Random Number Generator) algorithm for keypair protection.
What is a Bitcoin (BTC) Software Wallet?
With a Bitcoin (BTC) software wallet, this interface is represented by an application (desktop wallet) or browser plug-in. Also, there are some wallets that can operate without downloading them, in the form of a web-interface only, e.g. wallets associated with major cryptocurrency exchanges.
Thus, a Bitcoin (BTC) software wallet is a computer program that conducts your keypair management in order to let you access the Bitcoin (BTC) network.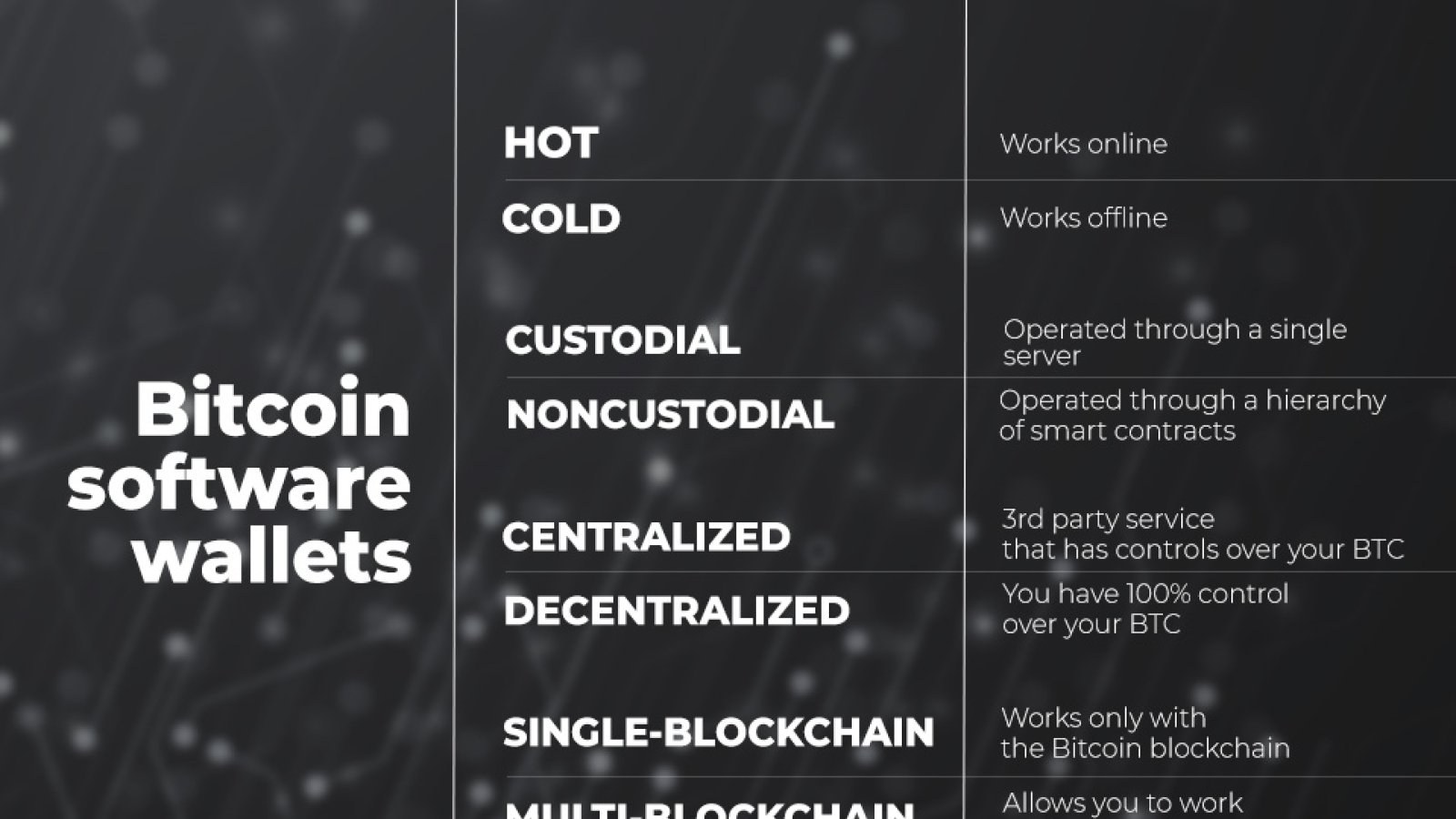 Best Bitcoin (BTC) Software Wallets
The best Bitcoin (BTC) wallets are characterized by high speed, a reliable level of security, easy-to-understand UX/UI and stellar team reputation.
Electrum
Electrum Wallet is a textbook example of an 'old but gold' Bitcoin (BTC) wallet, as it was launched almost ten years ago in 2011 by independent developer Thomas Voegtlin.
Electrum's approach seems to be highly security-focused. Users' keys never leave their computers, so the service has no control over Electrum users' funds. Keys may be recovered with secret phrases generated during the initial registration process.
All Electrum transactions are verified by a Simple Payment Verification (SPV) client that was described for the first time by Satoshi Nakamoto, creator of the Bitcoin (BTC) whitepaper.
Every transaction on Electrum requires two-factor-authentication supported by the Trusted Coin verification service and Google Authenticator.
Electrum has various user interfaces. It can be used on a mobile, desktop or with the command-line interface. Also, the multi-signature authorization of Bitcoin (BTC) transactions is available with the Electrum Bitcoin (BTC) wallet.
Finally, the project team announced that numerous third-party integrations can upgrade the performance of the Electrum Bitcoin (BTC) wallet. For instance, you can add a third-party multi-signature infrastructure provider or integrate a hardware wallet (Ledger or Trezor).
Guarda Wallet
Guarda Wallet is a software wallet that works with Bitcoin (BTC) as well as 45 more token protocols including Ethereum (ETH), Ethereum Classic (ETC), Tron (TRX), XRP, Cardano (ADA), Monero (XMR), Binance Coin (BNB), etc. Thus, it supports Visa and Mastercard debit cards as deposit instruments. Also, it has a fiat payment gateway powered by Simplex, an industry-level fiat-to-crypto payment processor.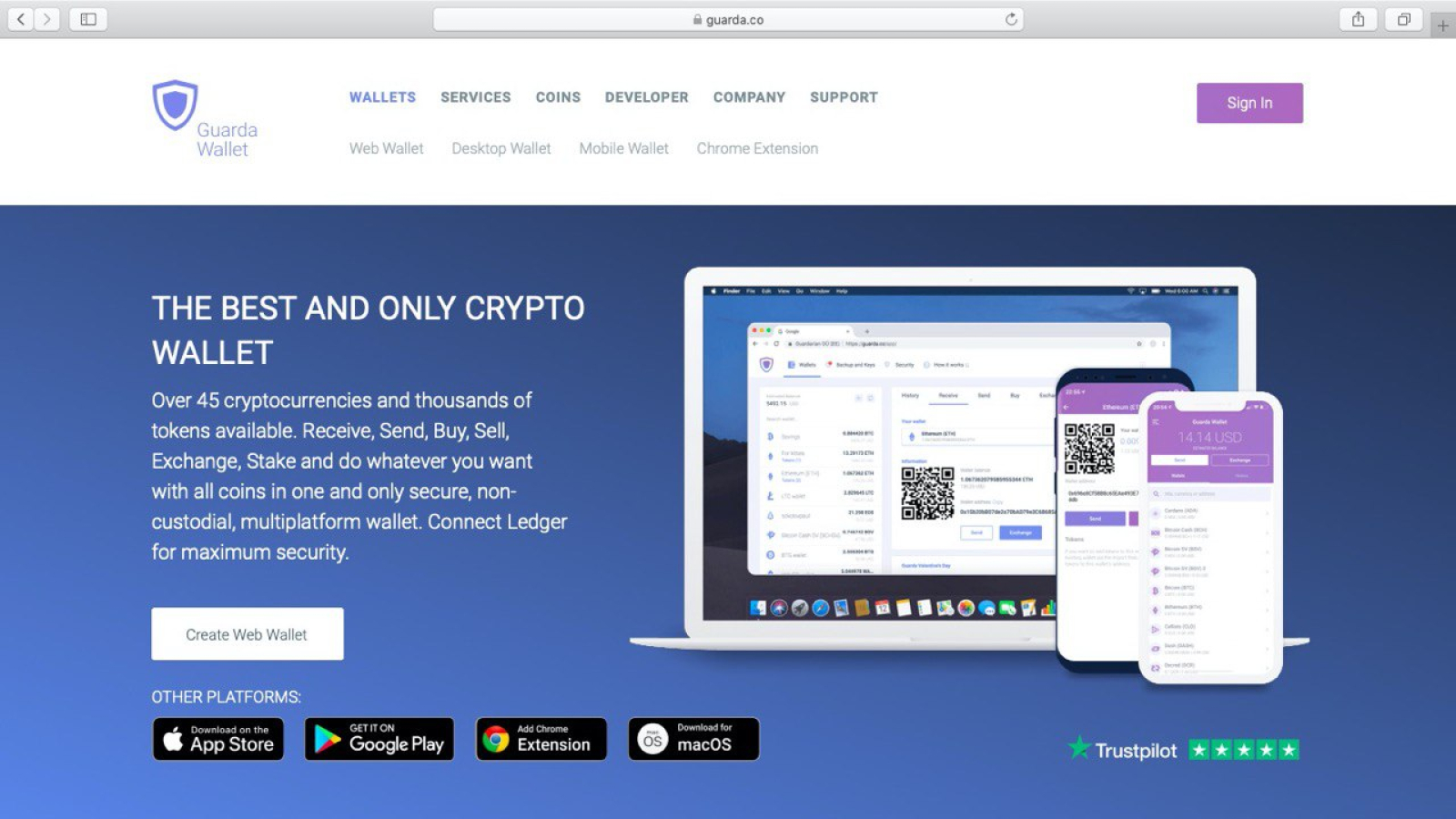 Guarda Wallet supports all popular stablecoins, including U.S. Dollar Tether (USDT), Binance USD (BUSD), USD Coin (USDC) as well as Ethereum-backed DAI, PAX and MKR. What's especially good is that Guarda Wallet is a non-custodial Bitcoin (BTC) wallet. You don't need to share your keypair with anybody: you can download, restore and delete it whenever you want.
In terms of security, the Guarda Wallet seems robust as it supports multi-signature authorization. Guarda Wallet has proudly integrated multisig Bitcoin (BTC) wallet access for the first time in Bitcoin (BTC) wallet history!
Guarda is available on Web, Desktop (macOS, Windows, Linux), Chrome Extension, and Mobile devices (IOS, Android). The wallet is also compatible with Ledger, so the users can import their accounts and manage hardware-stored funds easily in Guarda's interface.
All in all, Guarda Wallet is a very impressive Bitcoin (BTC) wallet with its powerful performance, intuitive user interface and multi-chain asset support. The unmatched level of security, non-custodial storage of keys and rich toolkit of API and development instruments make it particularly attractive for experienced users and developers.
Basic Tips on Bitcoin (BTC) Wallet Safety
It's necessary to keep in mind that the vast majority of Bitcoin (BTC) wallet frauds are the result of user gullibility or levity. U.Today reminds you of the very basics of how to safely use your wallets:
Beware of phishing. Always double-check the domain name of the web-site you download something from or input your password to. This is the most primitive way of stealing your assets: malefactors replace the legitimate domain of a software wallet, hardware wallet application or third-party security provider with a fraudulent one with a similar name. Every prominent cryptocurrency web-site is protected by https-encryption. Also, check the https-certificate: it should be valid for the site you are trying to access.
Never disclose your private keys. Fraudsters may ask you to send them in order 'to restore your wallet after an attack' or 'to investigate them as per a request from a governmental body'. Beware of fake airdrops that pledge to double your balance once you send your keys to someone. Not your keys, not your Bitcoin (BTC) - that's the motto that works perfectly with crypto wallets.
Never store all of your assets in one wallet. This rule works for classic types of funds as well but it's of particular importance for cryptocurrencies. No perfect wallet exists in this sector.
How to Store Bitcoin (BTC): Highlights
A Bitcoin (BTC) wallet is a combination of private and public keys and a framework designed to access your digital asset funds.
A Bitcoin (BTC) software wallet is a computer program that conducts your keypair management in order to let you access the Bitcoin (BTC) network.
Guarda Wallet and Electrum Wallet represent two generations of reliable software wallets. The toolkit, the interface and the range of assets available in Guarda Wallet are much more advanced.
Ledger and Trezor hardware Bitcoin (BTC) wallets are the leaders of this sector. Ledger Nano S and Trezor ONE belong to the first generation of wallets while Ledger Nano X and Trezor Model T are next-gen high-technology wallets designed for experienced users.
While working with any type of cryptocurrency wallet, never send your private keys to anybody, don't forget them and avoid phishing attacks.