With Blockchain and cryptocurrency back in the spotlight, many people have begun to ask what the best way is to create your own cryptocurrency. In this article, I will delve into three ways you can create your own cryptocurrency.
Before I go on, let's talk a minute about why you would want to start a cryptocurrency. One reason is that you want to start your own blockchain network. Another may be that you want to track business/inventory on a blockchain using a proprietary token. Yet another may be that you are a business seeking to capitalize using the cryptocurrency market. These are all good reason, and it can be achieved in a variety of ways.
The first thing you need to understand is the difference between crypto-coins and crypto-tokens. A crypto-coin is something like Bitcoin, Litecoin, or Ripple, cryptocurrencies that run on their own blockchains. Tokens are cryptocurrencies that run on an existing blockchain.
Cryptocurrencies like The Basic Attention Token, Omisego, and Ripio are all blockchain powered applications that run on the Ethereum network. Crypto-coins are usually used as a holder of value on the native blockchain while crypto-tokens are most often smart-contracts or other applications of blockchain technology.
Build a Blockchain Network from the ground up
Building a blockchain network from the ground up is by far the hardest way to create your own cryptocurrency. A blockchain network is a complex system of unrelated computers working on consensus to perform a task. In order to perform that task, you will need to first come up with the code that powers your blockchain and then convince a community of miners to support it.
● Blockchains are distributed ledgers used for tracking values. Values are recorded and transferred using tokens native to each blockchain network. Labeled cryptocurrency these tokens have value in that they are required to operate the underlying blockchain technology. The more utility within the blockchain the more valuable the token.
In addition to the code and the miners, you will have to come up with some users for cryptocurrency or else it will have no value. If your currency has no value, then the miners won't be interested in it and your network will fall apart so not the best choice for most people and businesses.
If you don't think that will be too hard let me point you to the troubles with scaling, security, and consensus we've seen in the blockchain community to date. That's why there are so many different types of blockchains and cryptocurrency. Their developers are trying to improve on the concepts first employed by Bitcoin.
The only reason you would need to create your own blockchain network is if that was your business, you are a developer or entrepreneur whose goal is to create the next great blockchain network, the one blockchain to rule them all.
You can create your own Forked-Coin Cryptocurrency
An only slightly simpler method, it is possible to use an existing blockchain to create a new, nearly identical blockchain. Take Litecoin for example. Litecoin began as a copy of the Bitcoin protocol that had been "lightened" to increase transaction times. Once the code was ready developers launched the protocol and BTC miners could begin mining LTCs as well. Another popular forked-coin is Bitcoin Cash. Bitcoin Cash began as a difference of opinion between Bitcoin miners. When a certain block # was reached in the blockchain some miners decided to do things one way and the rest another which resulted in two blockchains and a new coin, Bitcoin Cash.
Use Ethereum to create a Cryptocurrency
Believe it or not, you can use one cryptocurrency to make another. One of the easiest ways is through a dApp, a decentralized app, or a smart contract. The best known of these is the erc20 Token standard from Ethereum, but it is not the only one.
● Ethereum is a second-generation block-chain with a native cryptocurrency, Ether, but its true purpose is as a platform for blockchain-based applications ie making your own cryptocurrency.
Most, but not all, Ethereum-based cryptocurrencies follow the erc20 standard. To make an erc20 token its creators must form a "smart-contract" that dictates how the new token will function, what it is meant to do, and those instructions must conform to Ethereum's list of best practices. The value of the new tokens created by the smart contract is determined in a number of different ways, but all linked to the new token's purpose.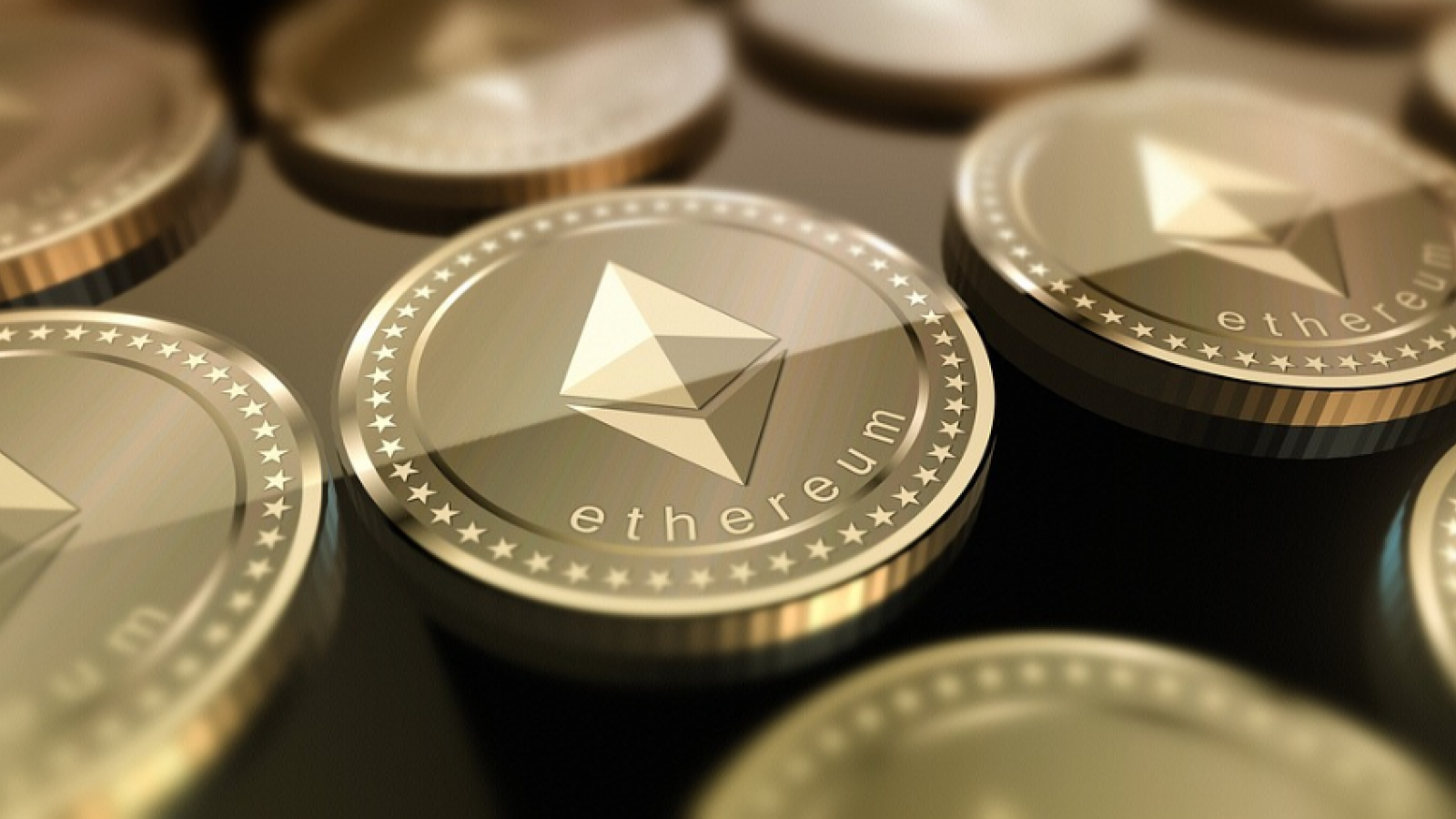 A new company can offer an ICO, initial coin offering, and sell new tokens as a way of raising money. The purpose of the new token can be just about anything; Basic Attention Tokens are paid to people who use the Brave Browser and watch ads, Ripio's are used to connect BTC lenders with BTC borrowers, and Omisego's are used to power a cross-border real-time financial exchange system for crypto and fiat currency.
● ICOs were wildly popular just two years ago but since then regulators have cracked down on the practice due to fraud.
With an ICO, an existing or new company (real or fake) can securitize itself through smart contract by linking its value to a token and paying a dividend to its holders. Video game makers can use cryptocurrency tokens for in-game rewards and purchases. Warehousing businesses can use cryptocurrency tokens to track product through their systems. The list goes on and on.

Cover image via www.123rf.com