According to recent reports from Santiment, Ethereum's active deposits have reached an eight-month high, signaling a potential increase in ETH volatility. On May 4, the number of unique deposit addresses on exchanges reached 9,193, which is the highest it has been since Sept. 15 of last year.
The reasons behind this sudden spike in activity remain unclear, but it is believed that it could be an indication of upcoming increased volatility in the price of Ethereum. This is not the first time that such a surge in activity has been observed, as similar spikes were seen during The Merge in September last year and following the FTX collapse.
However, increased volatility could also lead to potential market manipulation by big players and market makers, who could take advantage of the situation. Such manipulators often use these kinds of events to create psyops, which they can then use to their advantage.
Thus, despite the belief that the increase in the number of deposits on centralized exchanges is a sign of an impending sale of the cryptocurrency, the presented chart shows that the growth in the number of deposits has often been a precursor to further growth in the price of ETH. As such, it remains to be seen where this discrepancy will lead, but it is expected to become clear soon.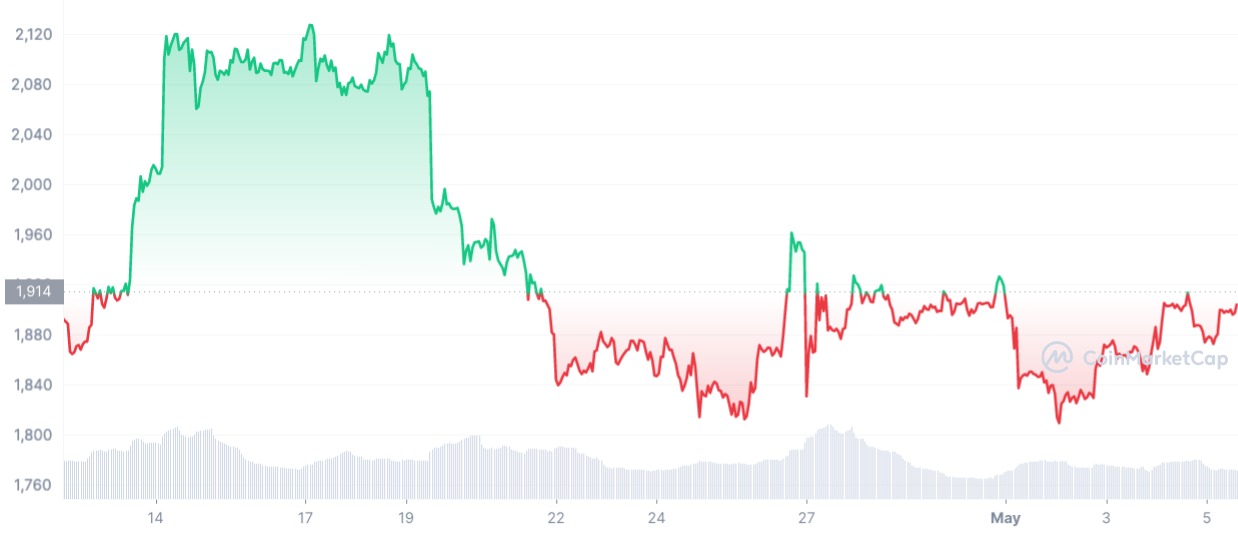 As of this writing, Ethereum is trading at $1,903 per token. After the price of ETH showed a 14% and 12% rise and fall from April 10 to April 24, respectively, its volatility has decreased so much over the past two weeks that the maximum spread does not exceed $180.