Ethereum is following the pattern of alts – its sideways movement seems to be pretty easy to predict. That's why the vast majority of traders are reckoning one and the same thing: it has a chance to hit the $300 target soon.
But these opinions are based on slightly different things, and today we will compare Ethereum price predictions from TradingView experts. Each of them has a grain of truth.
ETH will pass $300 resistance soon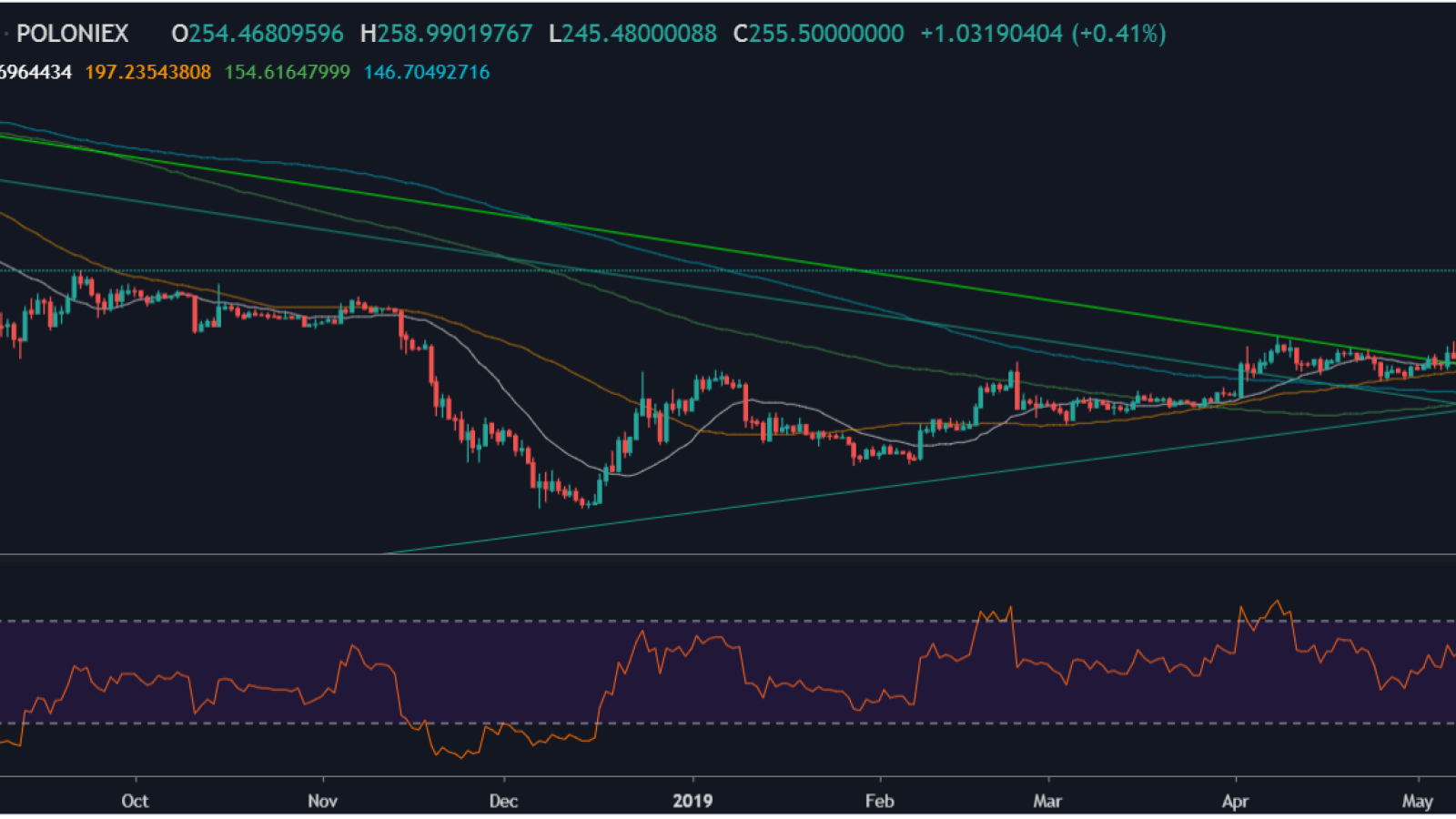 If you were around the crypto space in early to mid-2017 you'll remember ETH had a hard time with the $300 level. It would move up then correct backdown. Then go under and move back up. It flirted with the $300 - $330 level forever before finally making its move.
So now ETH has to make organic growth to start the ball rolling. Yes, speculation, adoption, and FOMO will still have a role to play but ETH has to prove itself first.
This comes in the way of updates from its dev core as well as major corporations pairing with it and of course institutional investment.
If the big corporate players start making a move (Facebook, Samsung, Amazon, Twitter) as well as Wall Street (Bakkt, ETF's, institutional investments) this brings back a sense of trust with investors.
After all, if we are already invested in these big players and they are making a move then perhaps it's alright if we do as well.
Now you take a look at the TA and see we have just broken out of the top of a wedge indicating some bullishness. As well as the moving averages all starting to point upward.
The RSI is a little overbought, so we may have a bit of consolidation before moving up but I believe the Samsung news of their cryptocurrency testing on the Ethereum as well as other institutional investment is going to push us past the $300 mark with relative ease.
There are just too many players moving into the market. I can see the $400 mark being the next target fairly easily.
Ethereum acts as other alts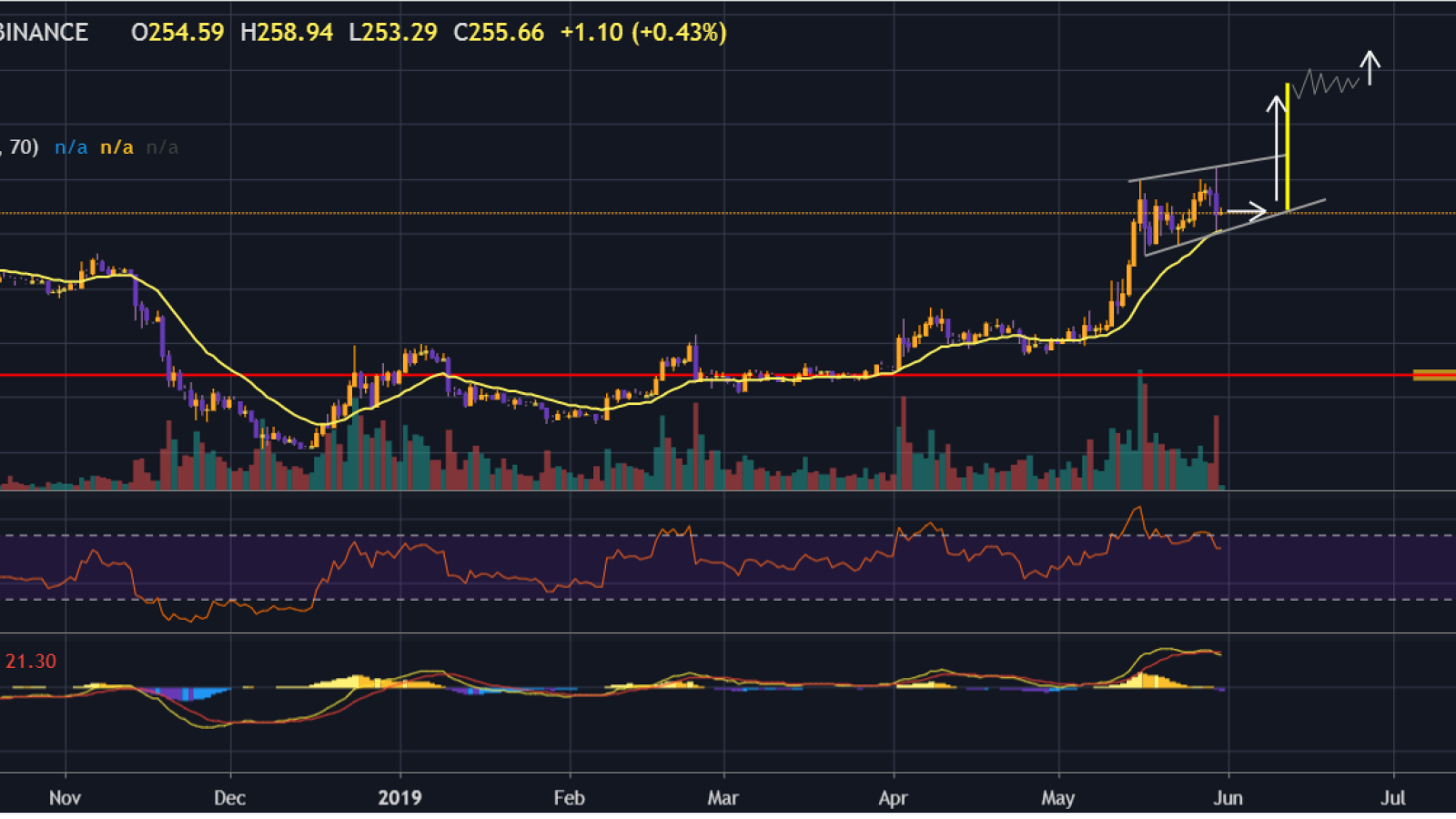 According to the user, altcoins including Ethereum are following Bitcoin's path. They are all predicted to depend on BTC dominance that's continuing to fall and BTC not falling off of a cliff, of course.
With that said, our current pattern, if you disregard the dip from today's BTC plunge, is setting up like a bullish continuation pattern. The flagpole is extrapolated from the 35-40% flagpole that began our most recent flag.
This only happens if BTC goes up or chops sideways for a couple of weeks. ETH goes as BTC goes during strong up or down moves. While BTC is dormant, alt season is due.
ETH needs to get back on track to being 0.12 BTC like it was at the end of the last but run and this is how it starts. BCH did this very same thing a few times. Ether has already done it twice and is due for another in a week or so. The same can be said of other coins.
Wait for daily closure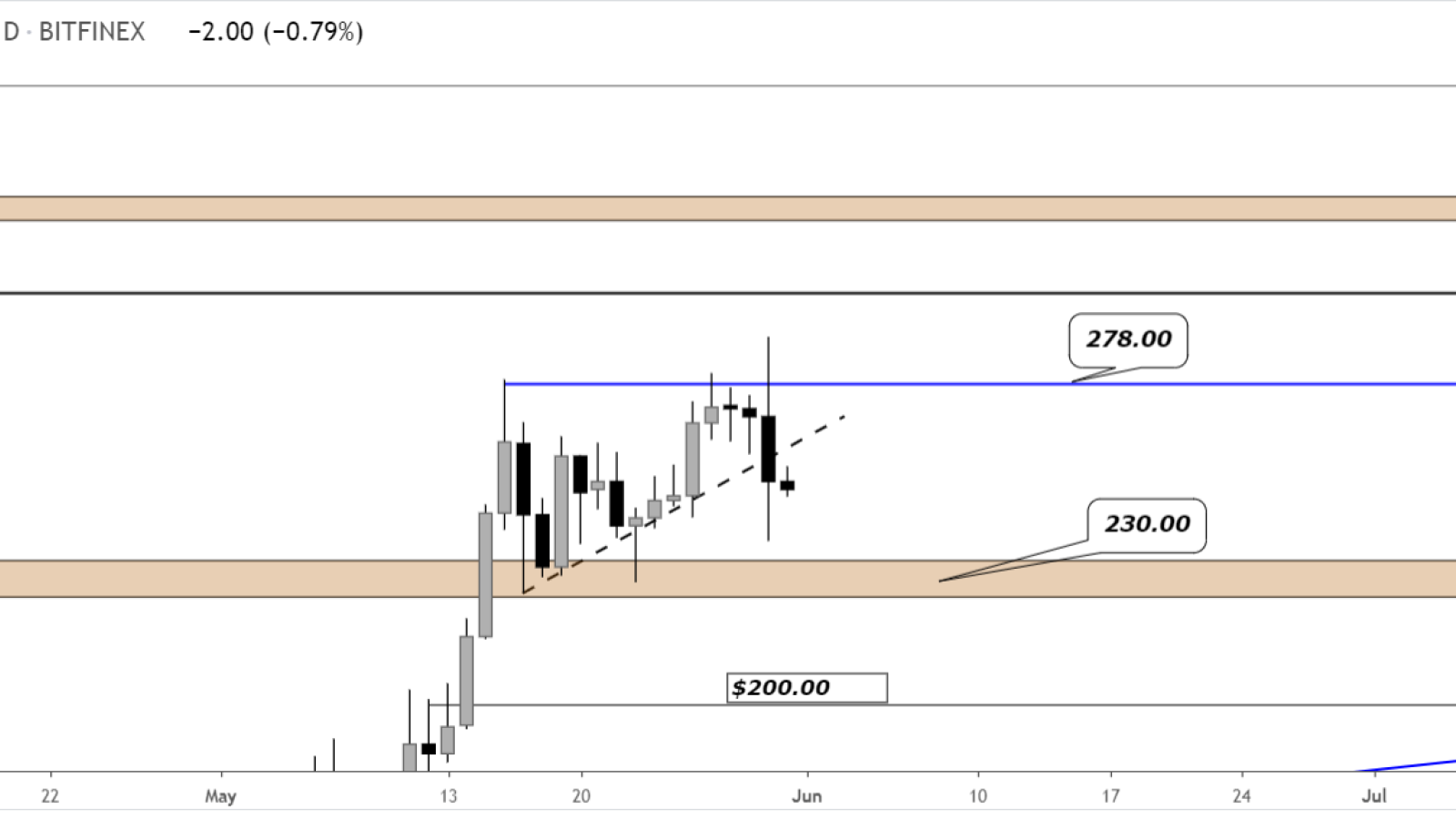 After breaking the $268 zone (in the 4H chart) reaching the price $288, ETH price fell around 15% reaching $240. What to expect after that?
The daily closure shows us the fake breakout of $268 that's why we have to wait for a daily closure upside $268 to have a confirmation of a bull momentum.
Anyway, the price can consolidate around the $250 or even fall to the $230 zone which is a good price for a bull entry if the market gives us any sign. Now we have to wait for structure in 4H for the next movement.
Final thoughts
Although Ethereum is getting closer to its $300 target, things aren't like they were back in 2017. Only hype is not enough to grow in price.
Ethereum has the chance to grow only if institutional investors start flowing money in it. It might push the price to epic levels, but now, it's getting more difficult even to get to $300 without much struggle.
Crypto as a whole has grown, there are no ICOs. Now companies are making stable coins, so they can focus on the product's functions and provide a level of worth and trust.
They would rather have an interest in the product then speculation in the coin, so Ethereum needs to work harder to compete with the growing number of rivals.
Ethereum price charts are taken from TradingView