Although the price of EOS corrected as other coins; however, the decline was not so deep - the quotes dropped by around 4%, which is the least index among other top digital assets.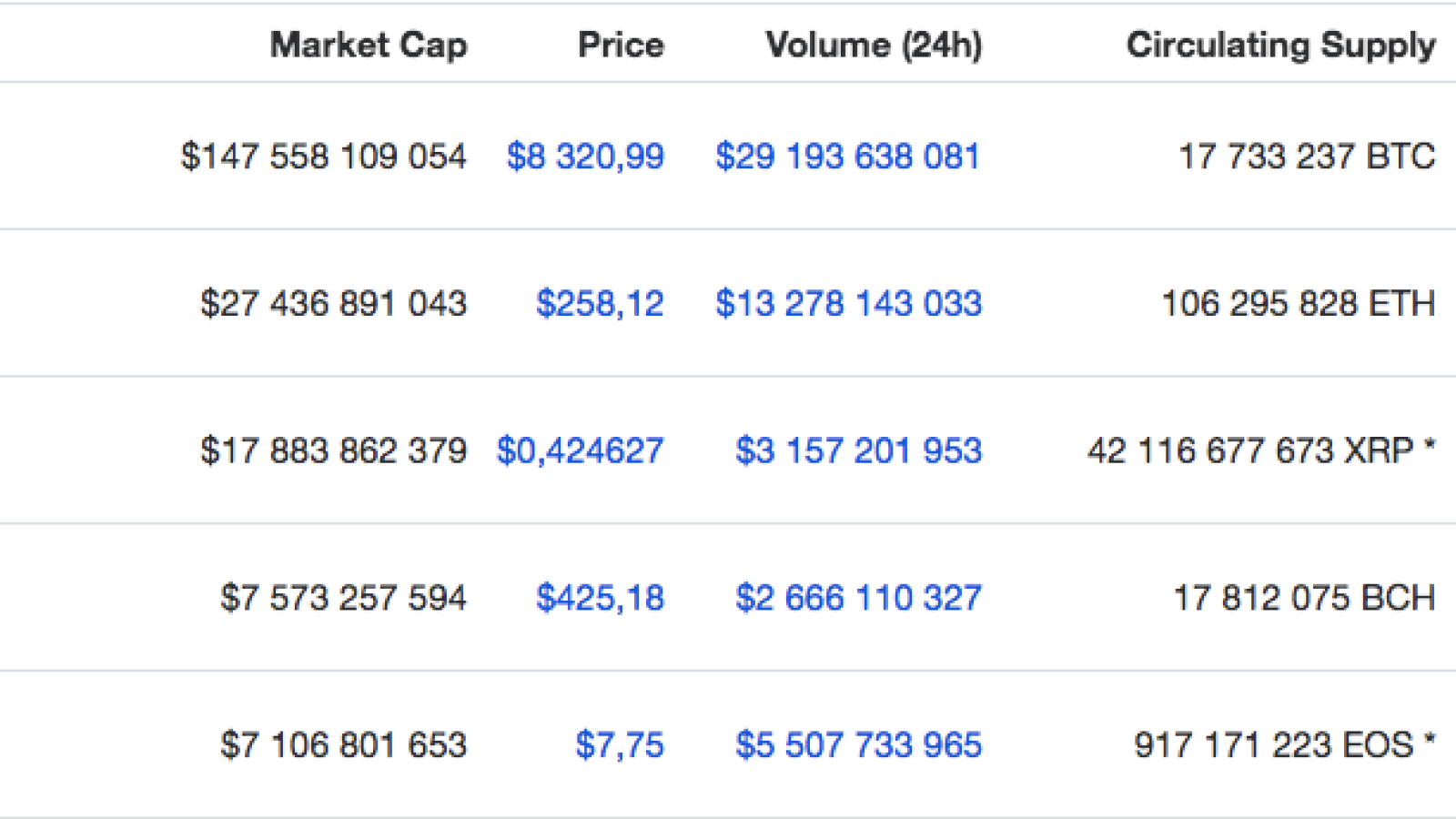 There may be fundamental reasons for such a relative decline.
Back in March, EOS technical director Dan Larimer reported on an important event in Washington D.C. scheduled for June 1.
There are several options of what to expect: from the roadmap to the release of new trademarks, updating release cycles and codes for the wallet.
It terms of the recent news, EOS has become available on Coinbase. The customers of the exchange can buy, sell, convert, send, receive, or store EOS.
If at the beginning of the year, EOS trading volumes were estimated at $630 Mln, now this figure is much higher - about $5.5 Bln.
The coin is located on the 5th line in the ranking of the most popular and sustainable cryptocurrencies with a capitalization of $7.1 Bln by the end of May.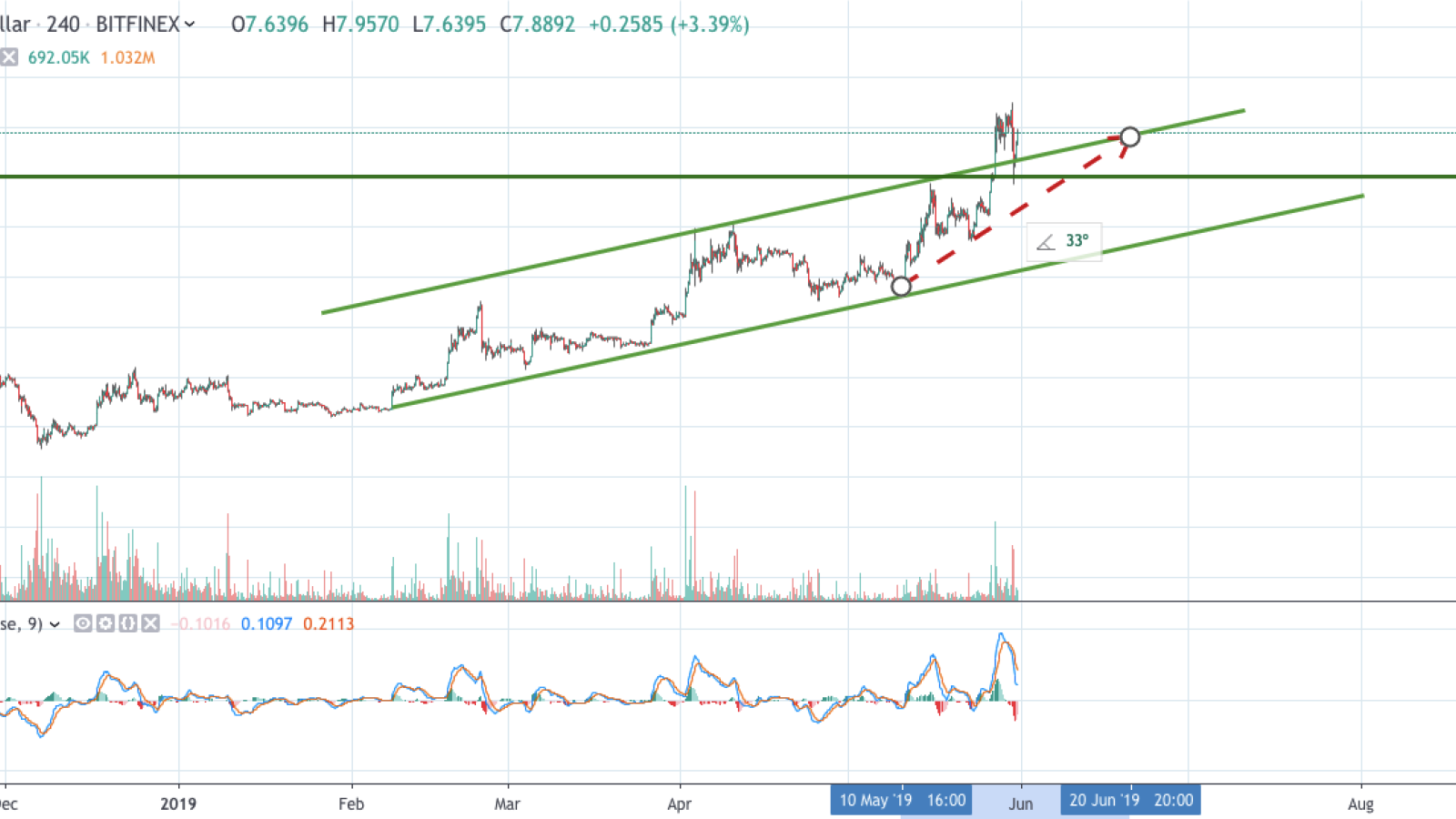 EOS had started to grow actively since February 2019, when an uptrend channel was formed on the cryptocurrency chart.
On the 4-hour graph, the coin has entered even the stronger bullish momentum since May 10. However, the price will not go up all the time, which is confirmed by the bearish MACD indicator.
Taking into account these events, the price is likely to fluctuate near the resistance at $8 till the mid-June.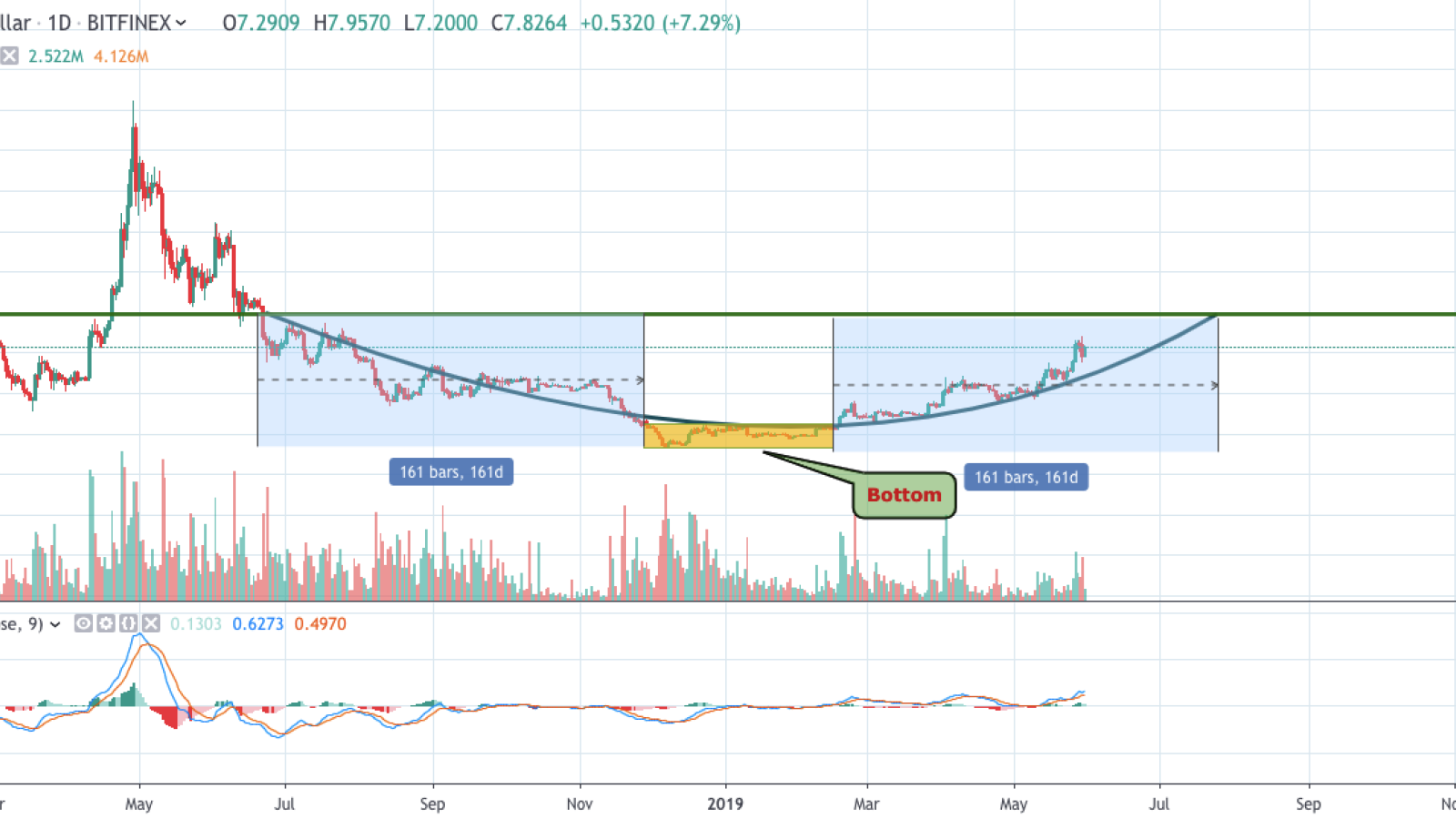 On the daily time frame, the scenario remains positive, as the quotes are unlikely to reach the bottom level (end of November - mid-February). The previous level at $10 bulls reached on June 20, after that there was a price decline lasting for 161 days.
If we apply the current pattern today, traders and investors may expect the price back at $10 at the end of July 2019. The MACD indicator also confirms such a course of events.
The price of EOS is trading at $7.81 at the time of writing.