While Bitcoin and other altcoins have made significant leaps forward, EOS' huge gains are incomparable: the cryptocurrency has already managed to grow by 500% and continues reaching new price targets. What's the maximum potential to be reached by EOS? Seems like there are no boundaries, but let's read EOS price predictions from TradingView users to know exactly what to wait for.
EOS +50% and $8 before July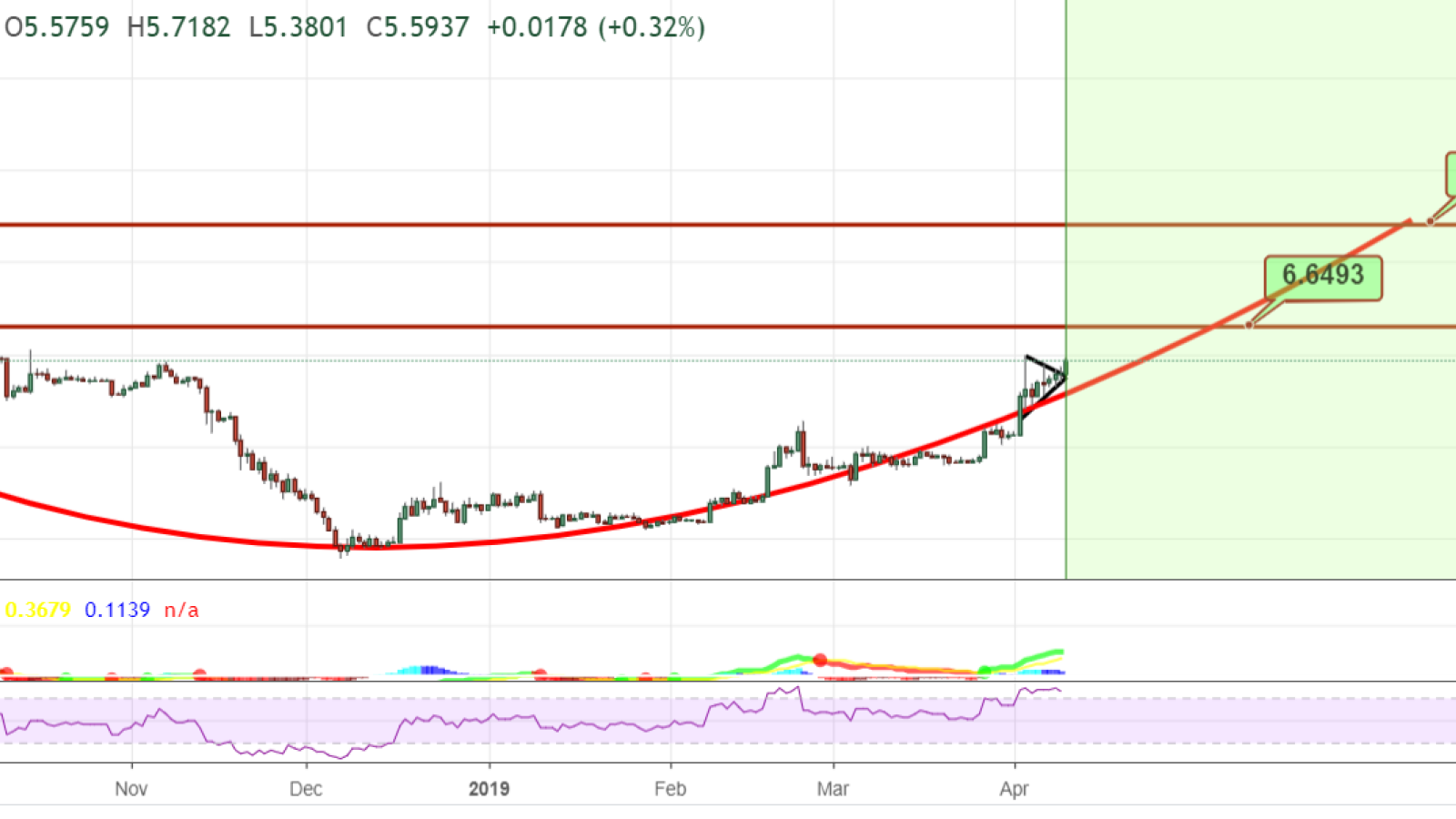 The user TheWolfOfCryptoTrader has a very positive EOS price prediction: he is sure that EOS will reach $8 by July 2019. That sounds great! But in order to achieve such a mark, EOS will need to overcome multiple resistance levels. Here are the targets for the following two months.
1 Target: 6$
2 Target: 6.65
3 Target: 7.30
4 Target: 8.5
Don't miss your chance to invest in EOS when it will make retrieval pauses.
Weekly resistance is possible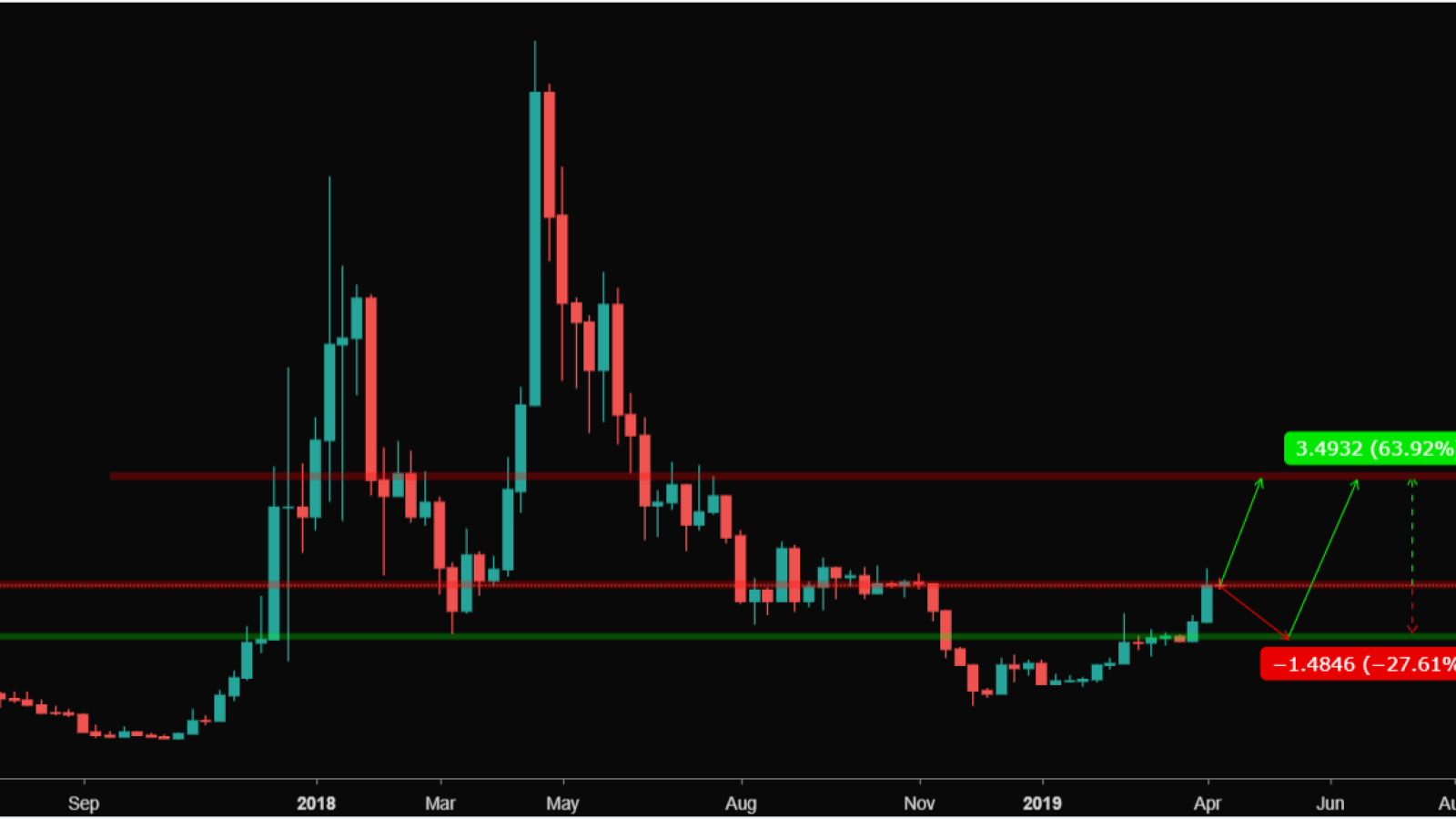 According to the EOS price chart from ma7moud, we have two viable scenarios of EOS growth. It can either continue growing as it is or fail to overcome the weekly resistance and lose about 27% in value. That sounds serious, but don't worry: in such case, EOS will recover and continue reaching new heights by July 2019. Considering how popular EOS-based applications are, the cryptocurrency has a strong backup, so steady growth is likely to continue.
When to buy EOS?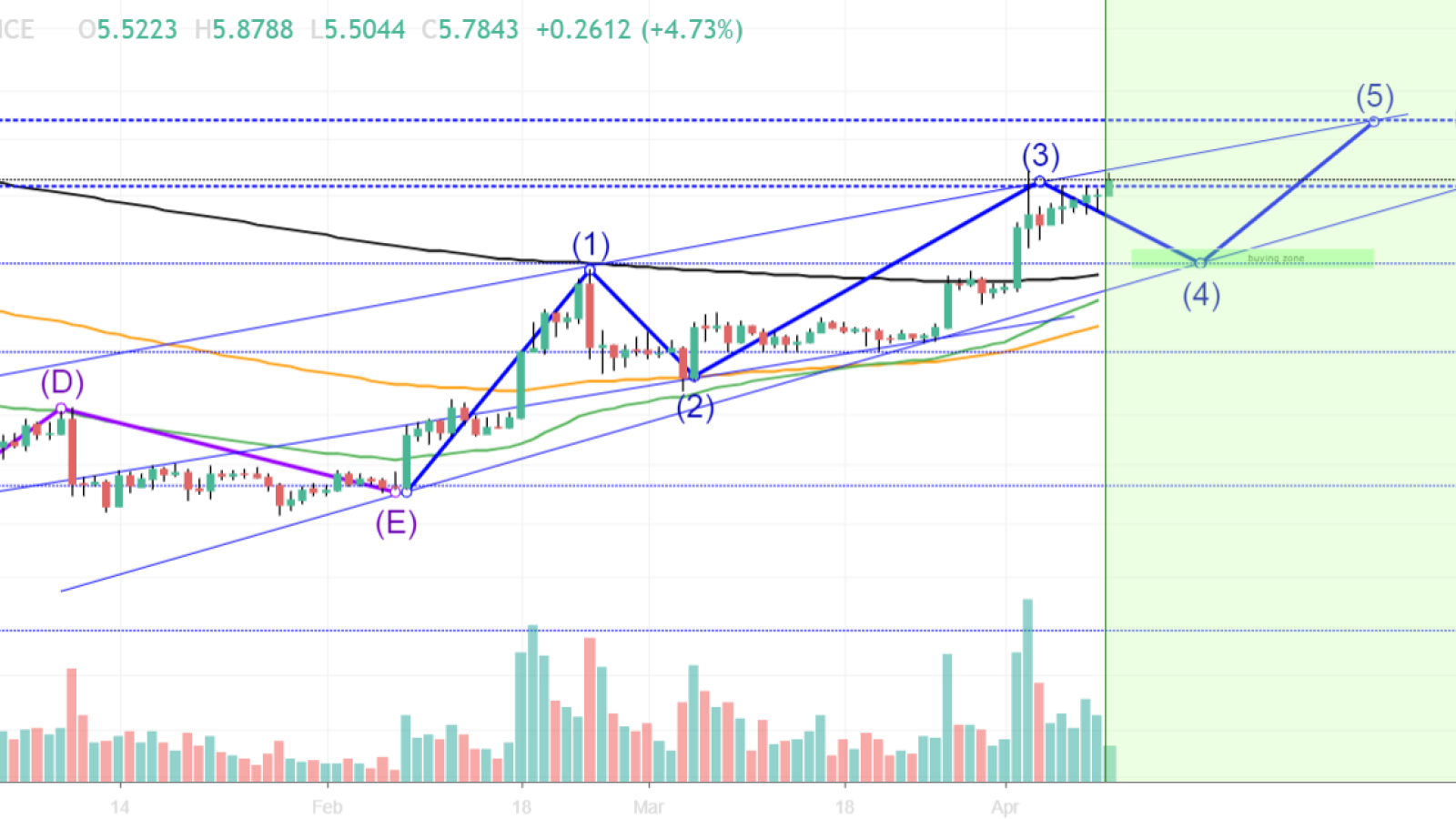 So, when to buy EOS to enjoy maximum profits? Ssari shares an interesting opinion. Look at the price chart.
EOS chart shows all elements within acceptable Fib. metrics.

200 Daily MA also approaching 'buy zone'.

EOS is also within the bounds of the wedge channel.

Point 4 is also in line with fib wave measurements.

Point 5 is the selling point\target based on previous support in September.
The optimal buy level is around $5. $4.70 is even better, but EOS isn't likely to drop to this level in the nearest time.
EOS can bring you up to +150% profit!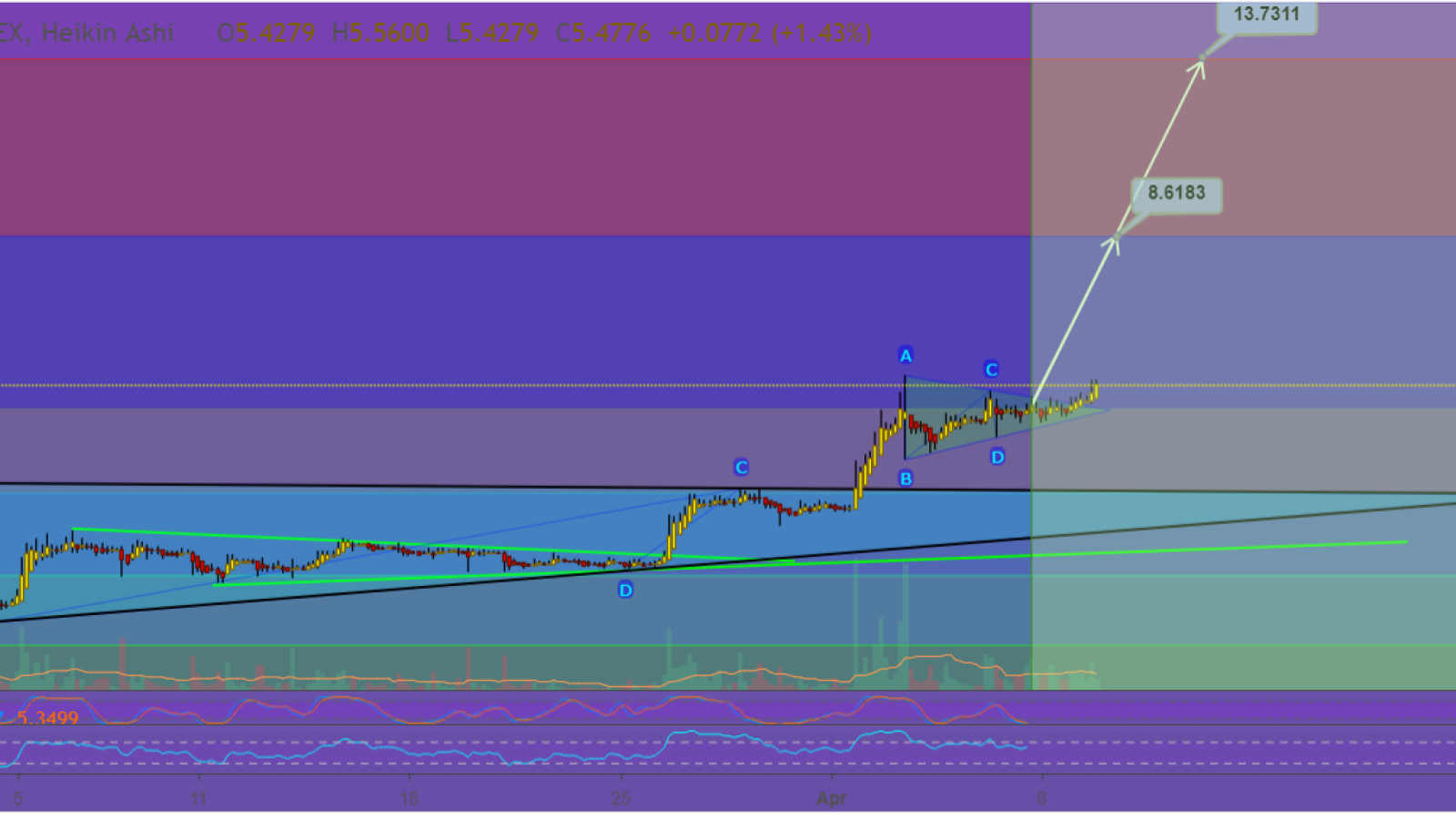 According to CoinMajesty, a few days ago we saw bullish pennant continuation formation after the breakout of an ascending bullish triangle.
How to trade EOS?
Entry: 5.50 USD
TP1: 8.6
TP2: 13.73
Stop Loss: 5.2
Risk/Reward Ratio: 27.43
It's high time to get back into the market! We should keep going up because the EOS triangle breakout is looking very bullish. In summer 2019, the EOS price promises to reach $13, which means great profits for us all!
As you see, the mind-boggling growth of EOS provides us with great trading opportunities, and this tendency is likely to continue in the following months. Keep tabs on EOS retrievals to enter the market – the signals provided are quite precise.
EOS price charts are taken from TradingView