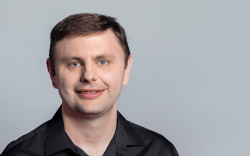 Daniel Larimer
Daniel Larimer is a cryptocurrency developer who is famous for co-founding such major projects as BitShares and Steemit. As of now, he is the CTO of Block.one, the company that is responsible for developing the EOSIO software.
Like many industry leaders, Larimer was interested in Bitcoin when it was still in its nascency. He would interact with Satoshi Nakamoto, the elusive co-founder of the cryptocurrency, on the Bitcointalk forum.

Larimer, who holds a computer science degree, created BitShares in 2013 before moving on to the Steem blockchain three years later.
At Block.one, the Colorado native is focused on developing the EOSIO architecture.