Mathematician, founder of IOHK and Ethereum cofounder Charles Hoskinson celebrates his 33rd birthday today, Nov. 5. On his Twitter account he announced that he is taking a pause from tweeting, but he said he would be doing live Periscope videos on multiple channels from time to time.
U.Today offers you a brief history of Charles Hoskinson's career path and the history of his main project: IOHK's Cardano.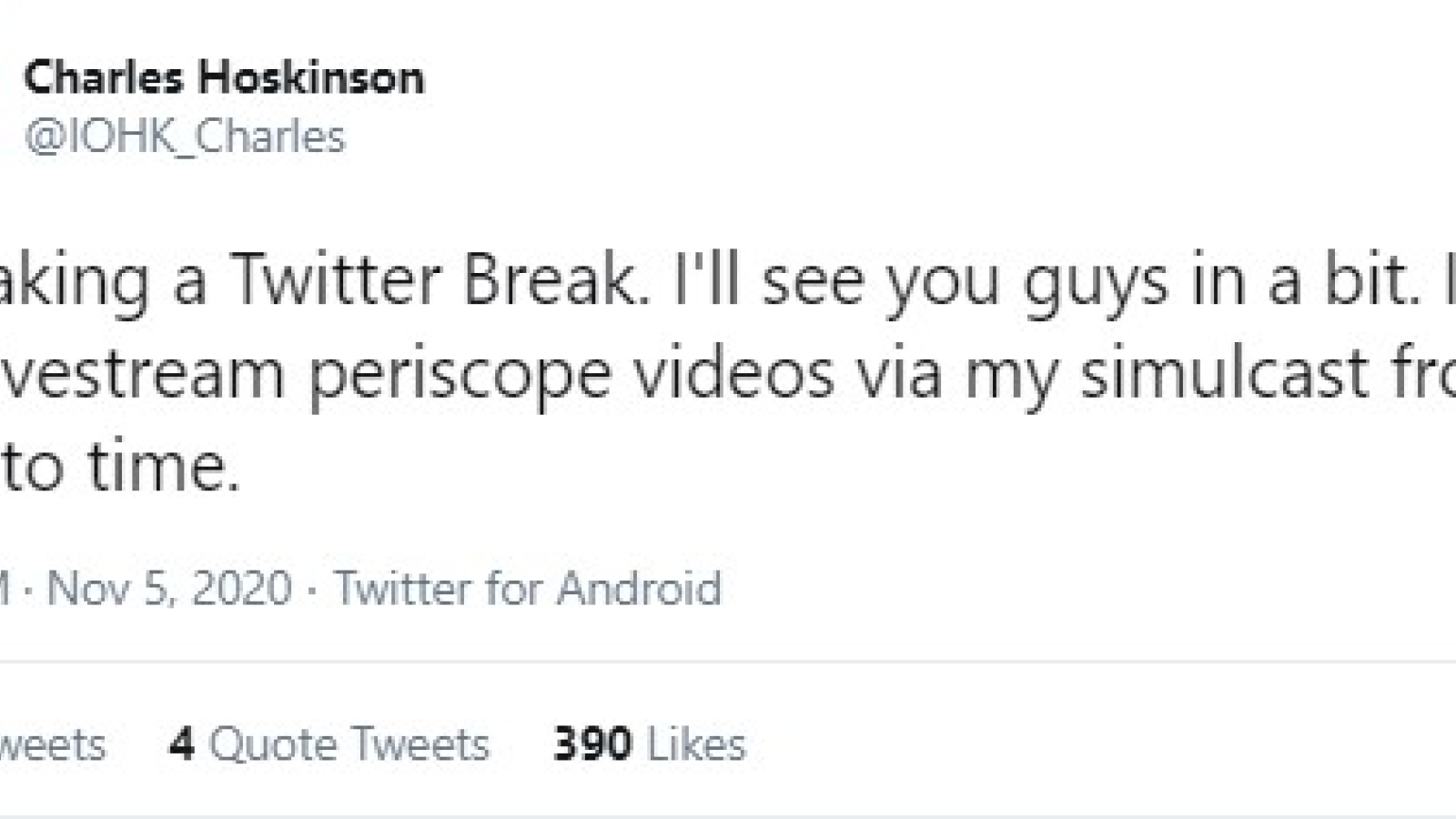 Dumping a consulting job for crypto: Dan Larimer, BitShares, ditching Ethereum
Hoskinson studied at Metropolitan State University of Denver and University of Colorado Boulder.
After leaving a consulting job in 2013, Hoskinson founded an online school called Bitcoin Education Project. As he recalled years later, his parents and friends thought this was a crazy decision, but he had it all figured out.
Soon after that, he launched Project Invictus, where he met future Block.one CTO Dan Larimer and founded BitShares together with Larimer.
His next step, getting deeper in the crypto industry, was meeting Vitalik Buterin—who was working on Ethereum back then. Hoskinson joined the young Russian-Canadian man, Buterin, and the developers he was working with to create what is now the second largest blockchain platform, the mother of DeFi.
He ditched Ethereum and the company in 2014 over several issues he had with Buterin regarding the future of the project; Hoskinson was hoping that Ethereum would work as a non-profit organization with decentralized governance.
Founding IOHK and Cardano
After leaving Ethereum, Charles took a sabbatical that lasted half a year. During that time, he considered going back into mathematics. Besides, Ethereum's market cap went up to $120 bln, so he was rather upset.
However, he bumped into Jeremy Wood, who worked with Hoskinson on Ethereum. Together, they decided to found a company called IOHK: "Input Output Hong Kong." They were going to create blockchains and cryptocurrencies for academic institutions, corporations, government organizations and so on.
Their revenue was in Bitcoin and, at that time, BTC surged in price. The major IOHK project developed Cardano, which launched in 2017—the year in which Bitcoin soared to an all-time high of around $20,000.
The project was named after Gerolamo Cardano, after an Italian polymath who lived in the 16th century. The project's coin, ADA, was named for Augusta Ada King, an English writer and mathematician in the 19th century.
At the moment, ADA has a $2,879,091,723 market cap and is trading in the 10th spot at $0.092538, as per CoinMarketCap.
According to Forbes, Hoskinson's net worth totaled $500-$600 mln two years ago.