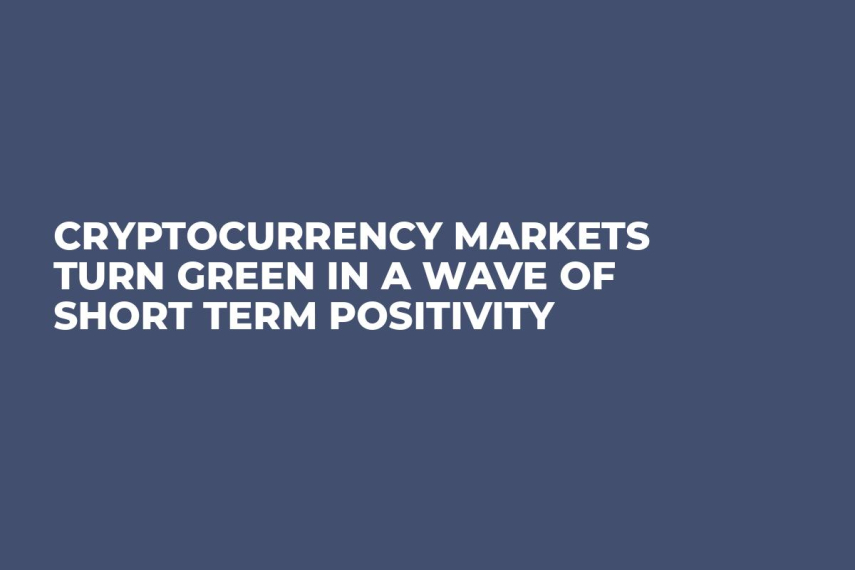 Cover image via U.Today
After a week or so of bad performances which saw Bitcoin price drop to the lower reaches of $6,000 there is positivity in the markets as the Bulls show their head, but it is not a total reversal just yet.
Most of the market was showing green numbers over a 24 hour period, especially the top coins such as Bitcoin, Ethereum, Bitcoin Cash and Ripple. A lot of this positivity is being accredited to an abrupt surge in the volume and price of BTC within a small two-hour period.
$12 bln in 24 hours
Almost the entire cryptocurrency market took a turn for the better thanks to the coupling with Bitcoin. As such, there were gains of $12 bln across the board in just 24 hours. This saw the Bitcoin price cross $6,700.
It is, however, to call this move anything more substantial than a small boost, as the prediction is Bitcoin can still fall below $6,000 in the short term. However, it is a small respite for the market which has been in a downturn since early May.
In saying that, If BTC does sustain its momentum and volume in the next two to three days and remain above the $6,800 mark, a move towards $7,000 can be a possibility.
Altcoins riding the wave
Because Bitcoin still leads the way in terms of market movement, there have been a multitude of smaller altcoins that have caught the coattails of this rally.
While there are no coins that are breaking away outrageously, there are a number that have managed to do much better than Bitcoin's four percent growth over 24 hours.
Leading the charge in the top 100 coins is Factom, a decentralized Blockchain data storage system, is up 14 percent to $12.17 at the time of publishing. Ethereum Classic and Tron are some of the bigger coins that are growing well in this current rally. The former up nine percent and the latter up 7.7 percent in 24 hours.