On Thursday, May 16, Bitcoin quotes reached a ten-month high at $8,390 on Bitstamp, but then a sharp correction started, and BTC returned to the level of $8,000.
The bulls need to raise the price above $8,000 to cancel the corrective movement. However, over the past 48 hours, Bitcoin has failed to consolidate above the psychological mark, and RSI indicates in favor of a significant overbought.
Moreover, BTC's market share fell to 56.7%, since altcoins are feeling better with a double-digit increase per day.
However, in terms of the yearly candles, the chief crypto has gained 118% so far.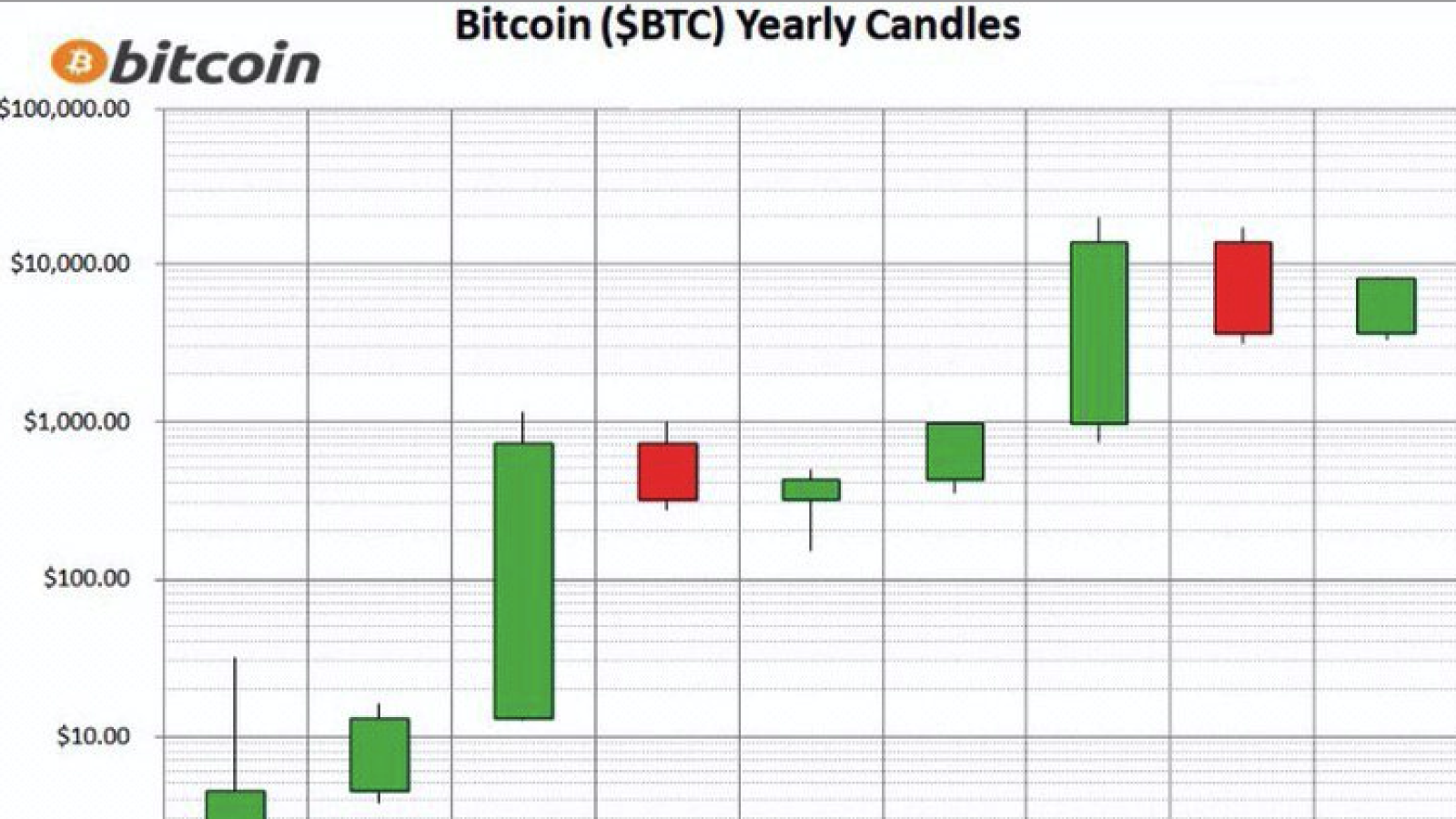 Our BTC price prediction for today has already come true, thanks to the $7,900 decline.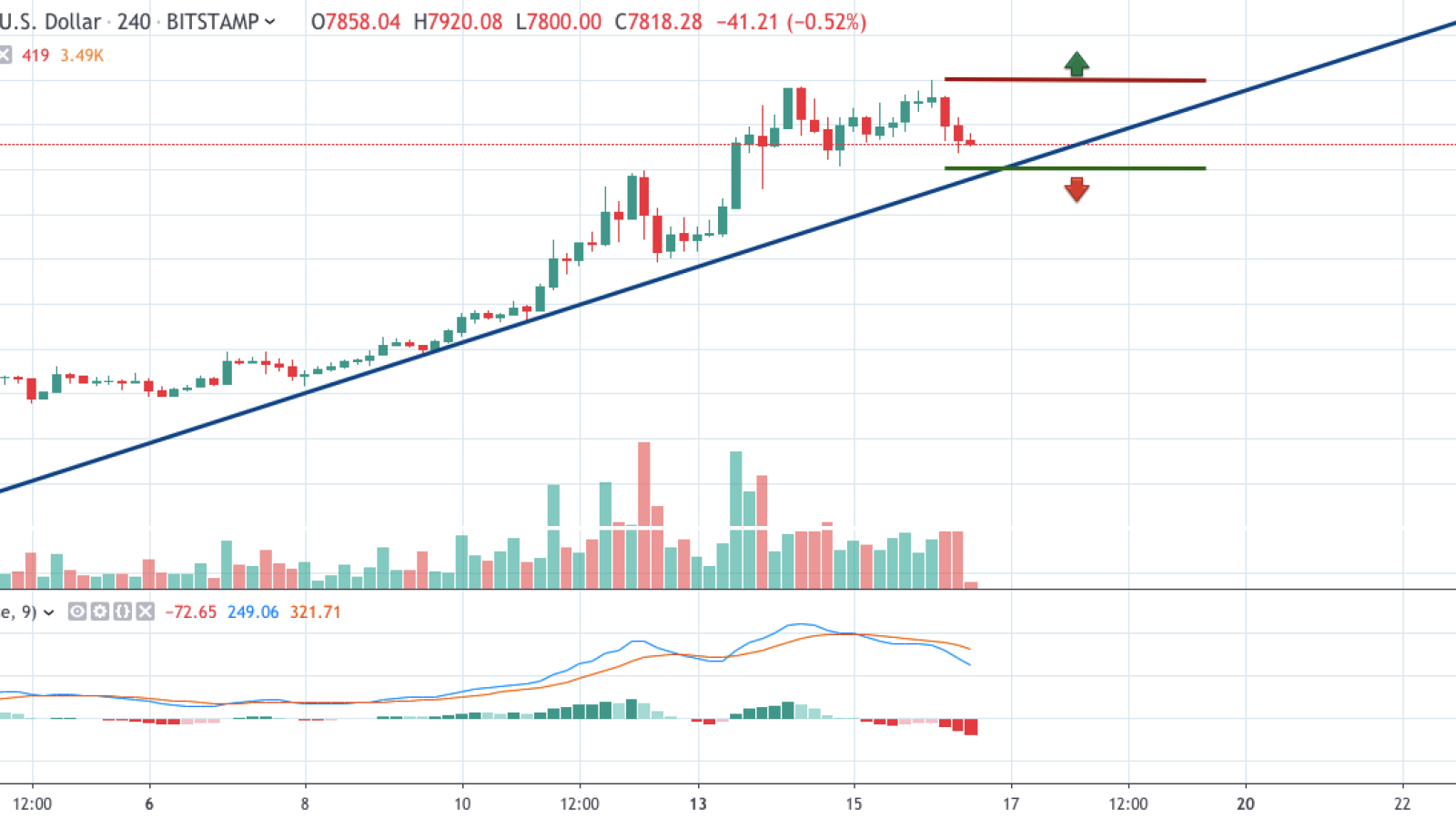 On the 4-hour chart, we see that yesterday Bitcoin suddenly left the level just above $8,300 to $7,600 with a sharp reversal. Thus, the leading crypto set a higher minimum, which is very pleasing to the bulls.
If BTC/USD can set a new maximum, then it will significantly increase the chances that Bitcoin will test $9,000 in the short-term scenario. A loss of a minimum of $7,600 means a break in parabolic growth and testing much lower prices.
On the daily chart, the situation looks a bit different.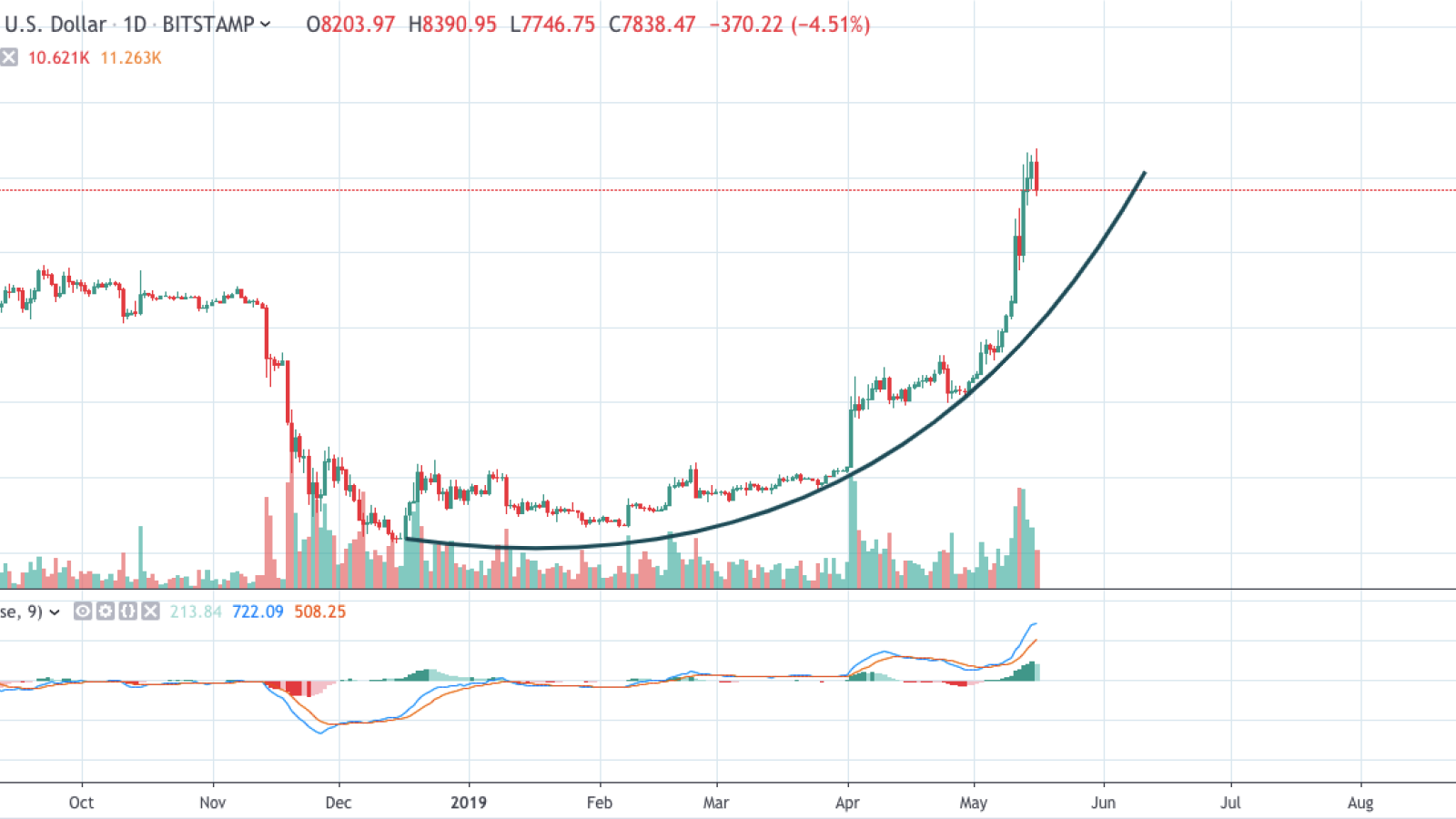 The MACD indicator continues to show highs, illustrating that the price movement may still be valid for continued growth, even though this is probably the end of the parabolic phase.
As the events of December 2017 show, the last phase can bring the most prominent price movements in a short time – both up and down.
The price of BTC is trading at $7,840 at the time of the writing.