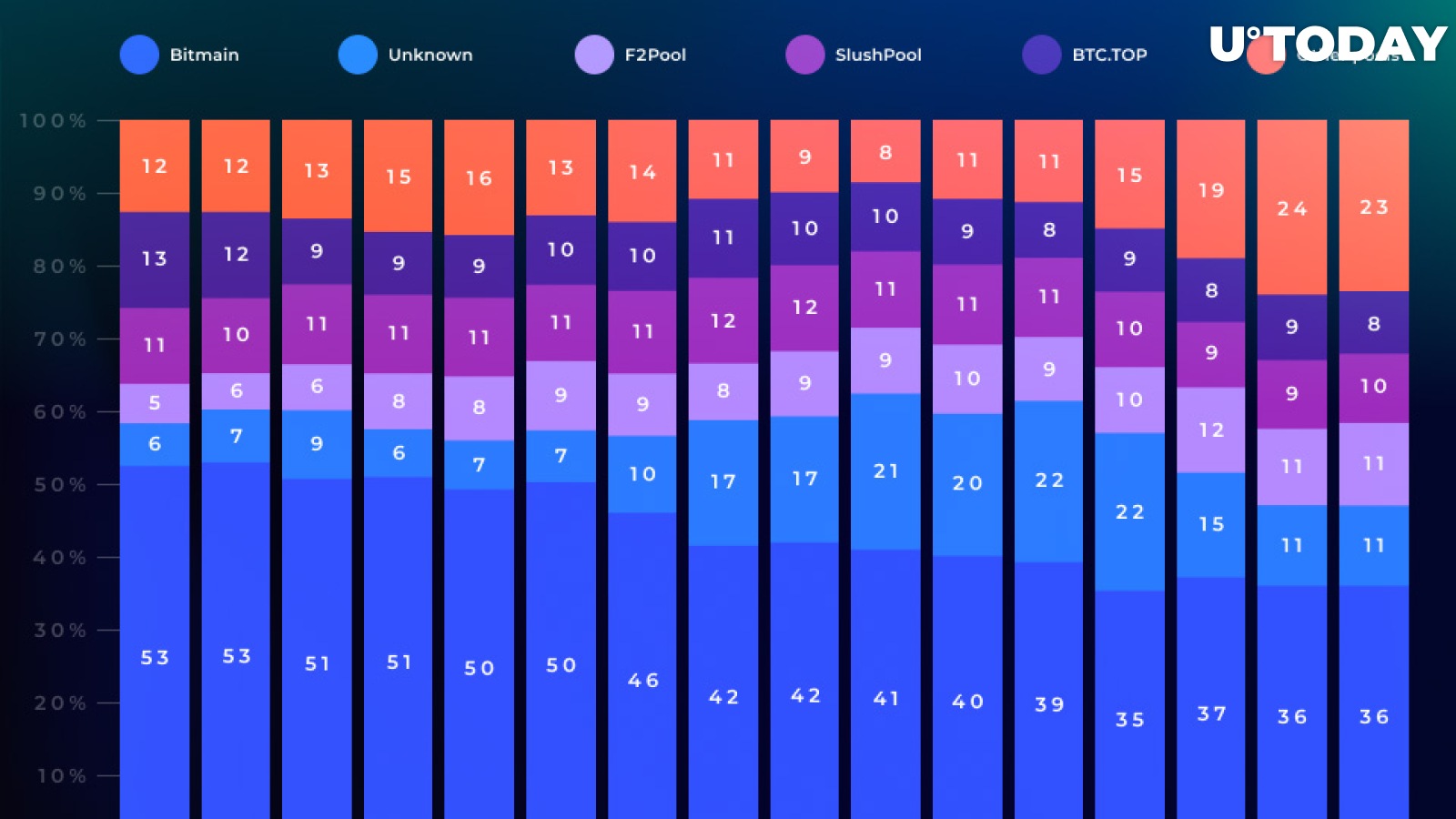 Cover image via U.Today
According to the most recent Diar report, smaller Bitcoin mining pools are gradually winning back their share of the market. Meanwhile, the number of actual mining pools has dramatically decreased in 2019.
The blockchain reorg fears
The cryptocurrency community was caught off guard by the $40 mln Binance hack. This black swan event was followed by the suggestion to reorganize the Bitcoin blockchain, which was voiced by Binance CEO Changpeng Zhao himself. The fact that a single cryptocurrency exchange could possibly pull a deliberate 51 percent attack by joining forces with mammoth-sized mining pools was far more frightening than the hack itself.
card
Smaller pools come to the rescue
On a positive note, the aforementioned Diar report shows a new positive tendency – big-name mining pools are gradually losing their dominance. In April, smaller mining pools were responsible for 23 percent of the total hashing power, which makes it more difficult to pull off a coordinated attack (like the one that was planned by Binance).

The share of Bitmain's Antpool has dwindled from 51 percent in March 2018 to 36 percent in March 2019.
card
Many pools are out of business
However, despite the fact that smaller mining pools now get a bigger piece of the cake, the actual amount of pools continues to decrease. There are 400 fewer Bitcoin mining pools in 2019 compared to the previous year. Their exodus shouldn't come as a surprise if one considers the state of the industry at the beginning of the year.