The most recent 4 percent price uptick pushed Bitcoin's dominance to new highs. At the time of writing this article, the crypto king is responsible for 58 percent of the total market cap.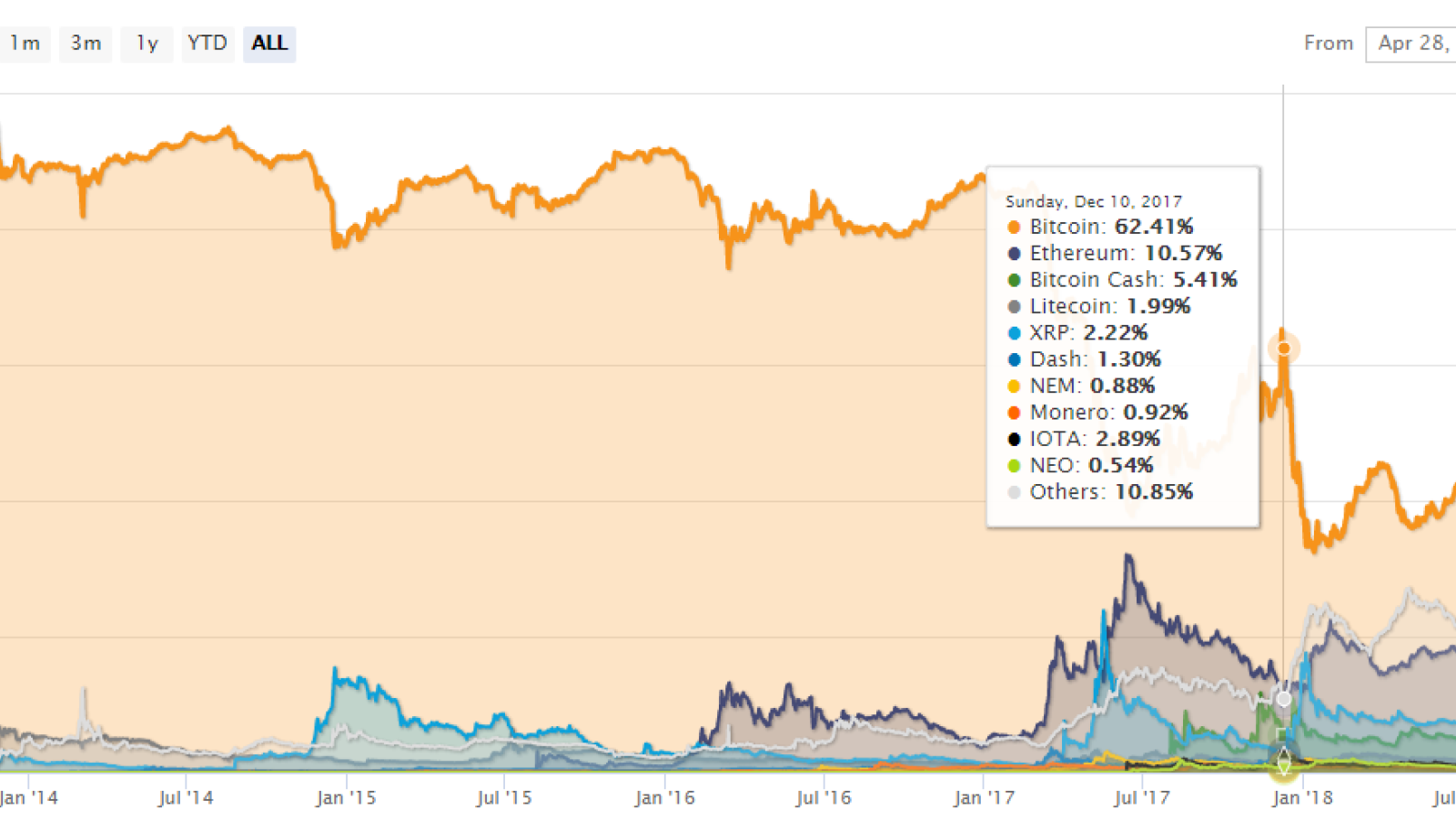 Bitcoin in on a roll
While Bitcoin and altcoins are constantly engaged in a tug-of-war, the former appears a clear winner as of recently. The BTC price increased by 9.17 percent over the last week. In sharp contrast to this, eight out of nine top altcoins are in the red with Binance Coin, Stellar, and Cardano witnessing double-digit losses on a weekly basis. Ethereum, the number one altcoin, stands out from the crowd after experiencing a minor 2.87 percent rice uptick that was fueled by the looming regulatory approval of ETH futures.
On May 10, the Bitcoin dominance index (BDI) has surpassed 58 percent, which the highest it's been since the bull run in December 2017 that was followed by the brutal collapse of the cryptocurrency market.
Bull markets vibes
The highly speculative bull run came to a head after the launch of CBOE Bitcoin futures on Dec. 10, 2017. After the market crash, BTC's dominance started to rapidly decrease, eventually reaching 32 percent on Jan. 8, 2018 (it lowest point to date). That gave ground to plenty speculations about a potential flippening scenario.

Now, BTC is still holding strong with its market cap dwarfing all top 10 altcoins combined. As reported by U.Today, Wall Street legend Mike Novogratz predicted that BTC could touch its current ATH of $20,000 by 2021, but John McAfee insists on his $1 mln prediction that should allegedly come to fruition in 2020.